Hi Friends! It's been a while since we've ventured out to explore. So many things have closed, reopened and closed again due to Covid-19 guidelines. I did some research and found some places that are kid-friendly, low cost or free which I'll be sharing with you! The first place we checked out was Rancho Los Alamitos in Long Beach, CA.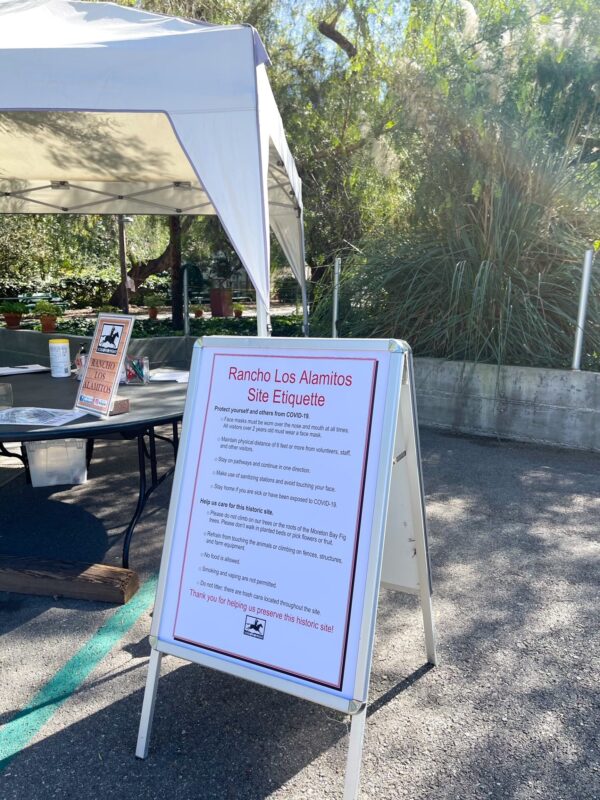 Info:
Rancho Los Alamitos is located in the gated community of Bixby Knolls.
Winter Hours: 12:30pm-4:30pm, Wednesday- Sunday
FREE but must make a reservation online
Groups are limited to 6 household members only. Call the office if your household is larger than 6.
There's a small gift shop with knick knacks you can purchase.
Masks must be worn at all times for guests older than 2 years old.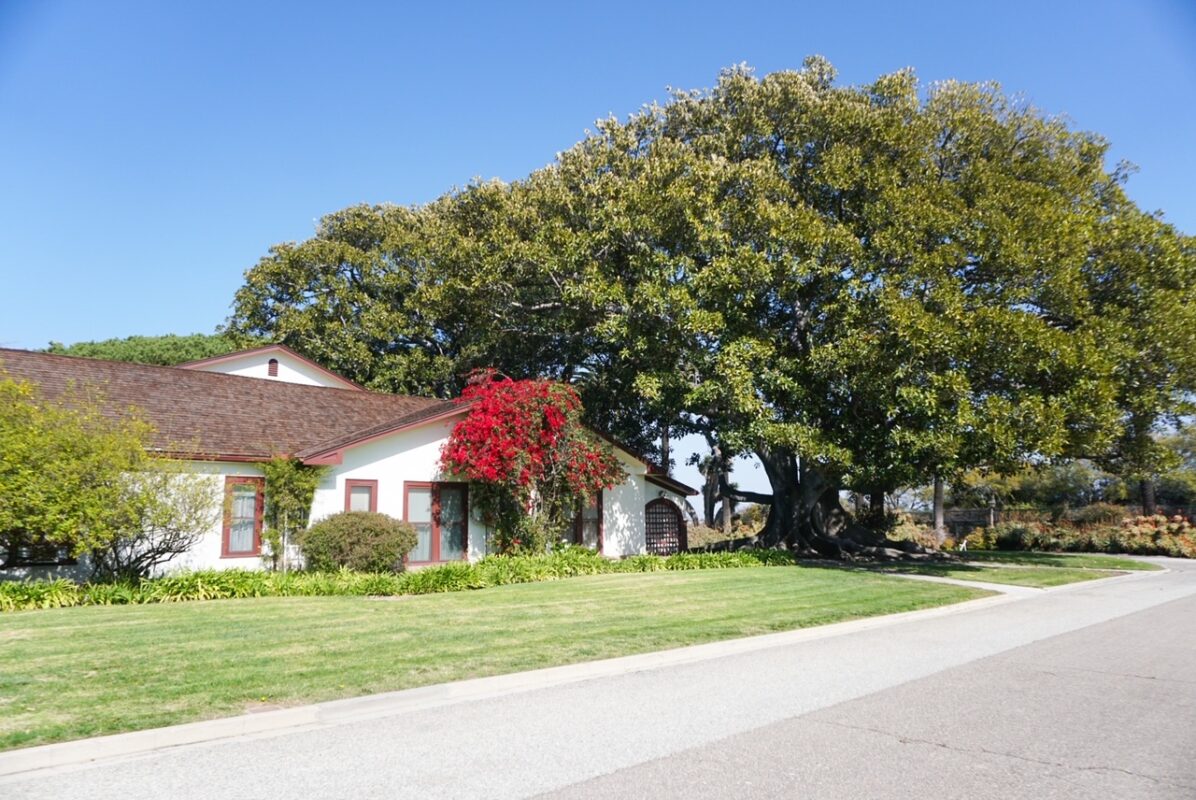 Procedures
Once you arrive at the gate, let the security guard know that you are there to visit the Ranch and they will give you a parking pass.
You drive up the street and once you arrive at the Ranch, park in their parking lot.
Stay in your car until it's your reservation time. Then proceed to the check in tent.
The path through the property is in one direction.
Ranch is closed but you can explore the garden and barnyard.
Self-guided tour but there are volunteers there who can answer questions.
Our Experience
I made a reservation online and arrived about 10 minutes before our scheduled time. We checked in at the check in tent at our reservation time. They gave us a map of the facility, asked questions about whether we had any Covid symptoms, and told us the rules for the Ranch. Then we were off! There are two paths to explore the garden. The paved way doesn't give you a good view of the plants but you can see the beautiful bamboo plants. We chose the unpaved path. Both paths are large enough for strollers.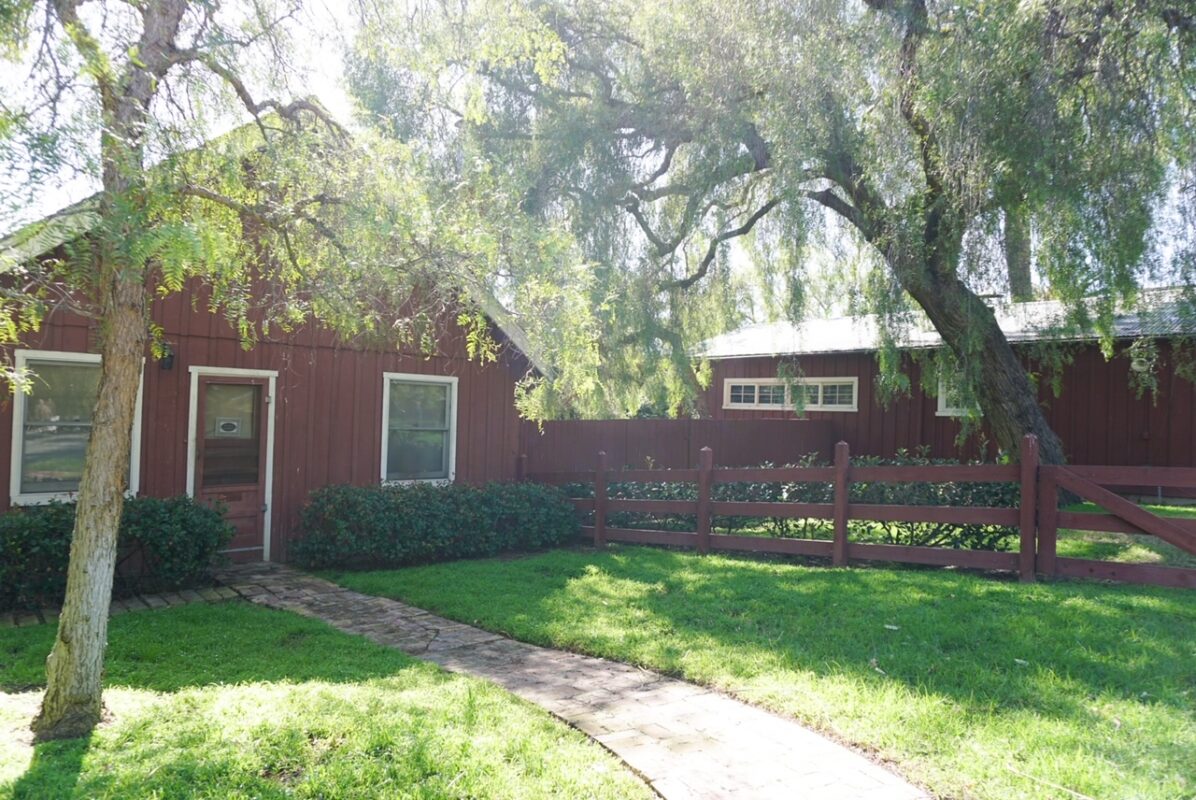 Barnyard
Our favorite part of the Ranch was the barnyard. There were chickens, bunnies, horses, goats and sheep. The chickens walk around freely throughout the barnyard. Our favorite was Featherfeet! There's also a blacksmith shed that shows things that blacksmiths used to work with metal. Don't forget to check out the room with the different saddles!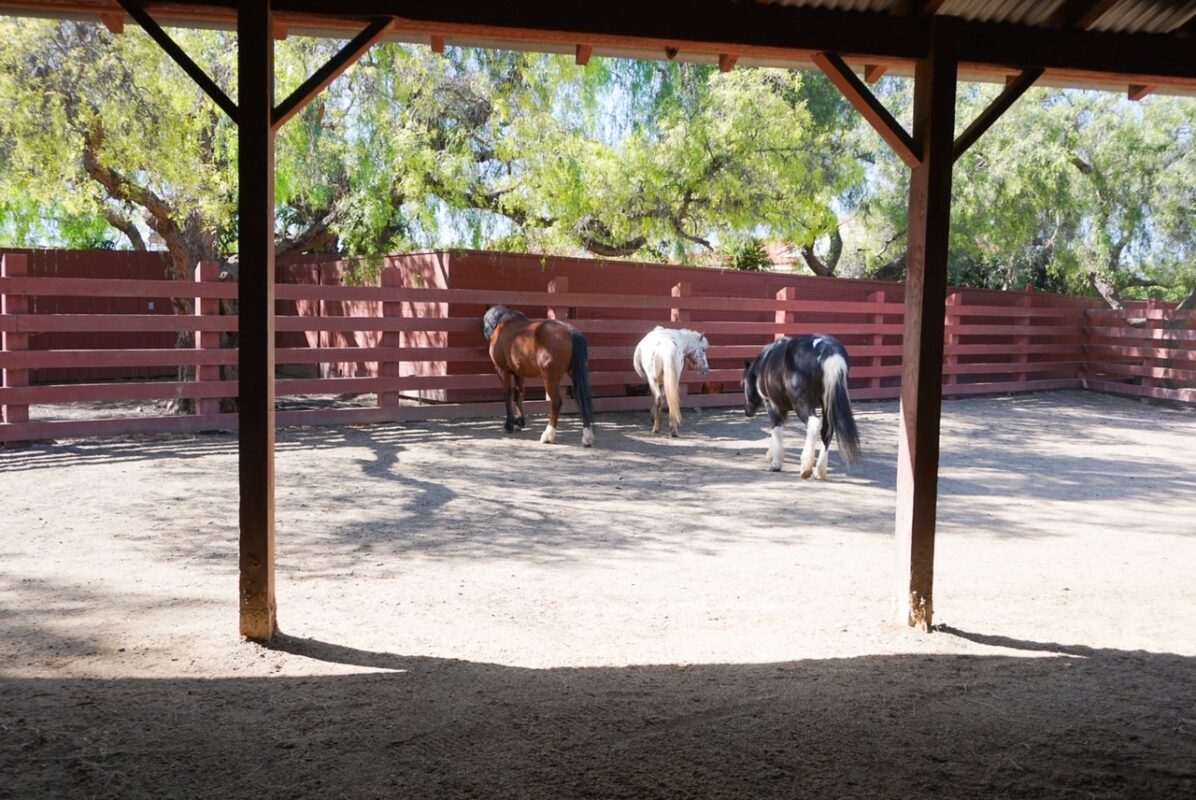 We also checked out the small gift shop before heading out. Rancho Los Alamitos is a wonderful hidden gem and we can't wait to visit again soon.
(Some sections of the 7.5 acre ranch is closed due to Covid but there was still plenty to see!)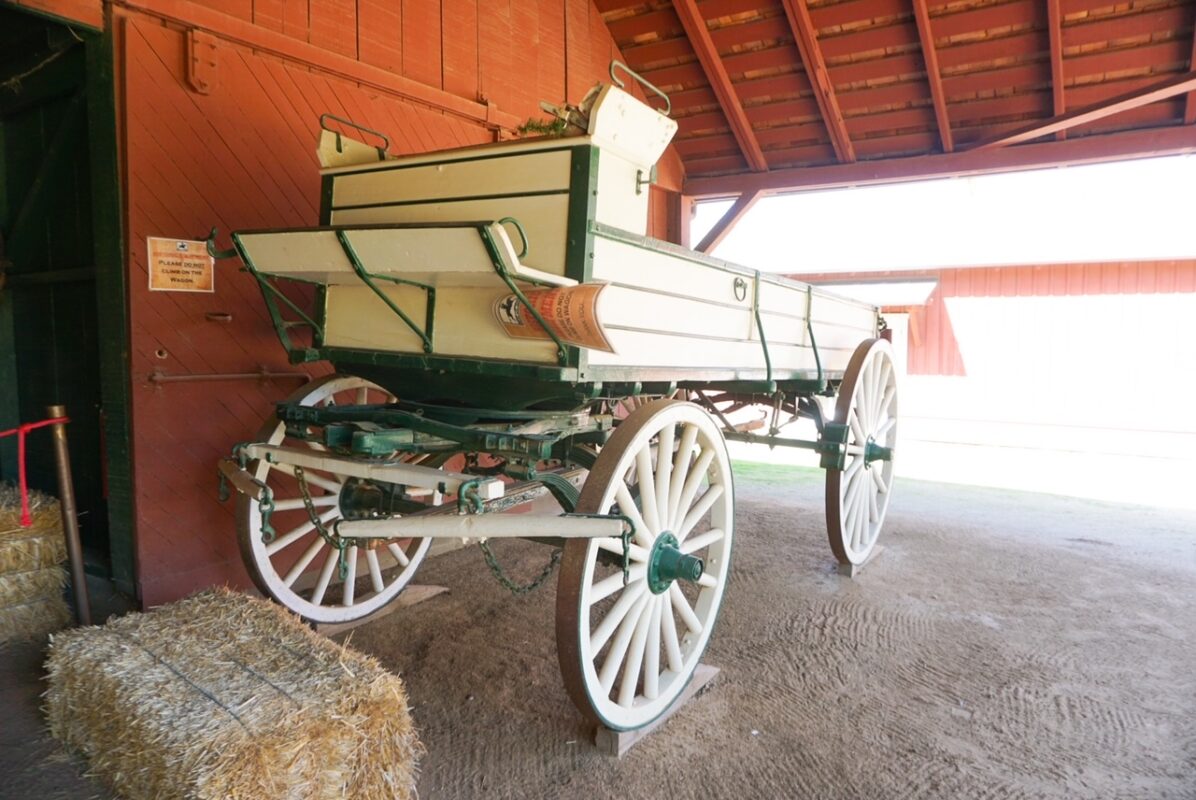 Pin for later!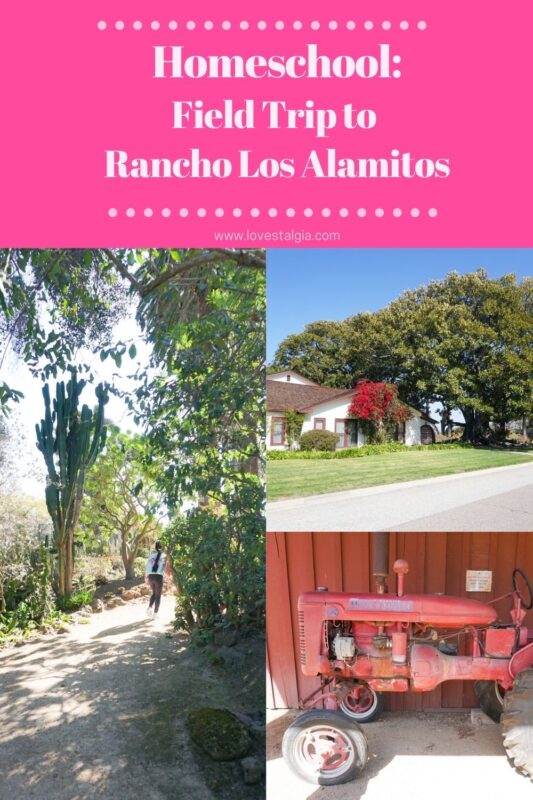 Check out my reel on my Instagram page below.
View this post on Instagram