Can you believe that it's already time to buy presents and get ready for Christmas? I feel like this year has flown by and it's amazing to me that the holidays are here! This year, I was fortunate enough to work with some amazing brands and discover some great products. So here's a Kids Holiday Gift Guide for your preschooler.
LOL Surprise BIG Surprise: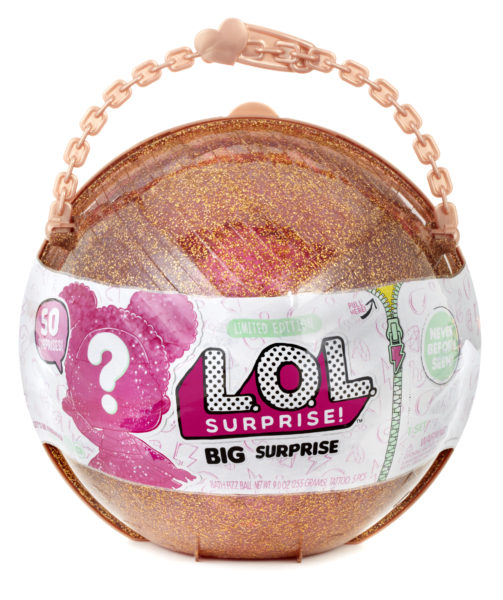 I know that there are some mixed review out there about the value of this toy but my little A LOVES LOL Surprise dolls so this was a no brainer for me. There are 3 layers to the ball so the surprises keep coming! The first layer consists of 10 small balls which include accessories, clothes, and shoes to dress your LOL Surprise doll in. I know A will LOVE this because she is always changing up the outfits of the dolls she already has. The second layer has 5 Bath Charm Fizz Balls that dissolve in water to reveal some adorable charms! The last layer has two big sister LOL dolls and two little sister LOL dolls! For me, I know my daughter will enjoy playing with the dolls, accessories, and charms so this is worth.
Parker the Augmented Reality Bear by Seedling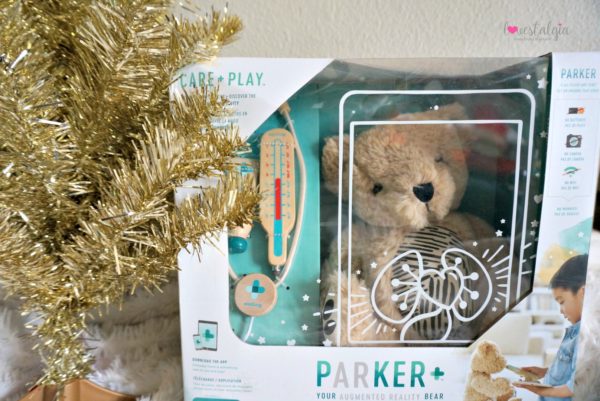 Parker the Bear is an amazing STEAM toy that allows children to play and learn about science, technology, education, art and math through an interactive way. It works with your iPad or iPhone using the free Parker app so that your child can act as a doctor to help Parker feel better. Parker the Bear is all plush without batteries, Wi-Fi or cameras. It uses AR (augmented reality) effects as your child diagnoses and cares for Parker, solves problems, and completes games. It's recommended for ages 3 and up. Some other highlights:
Teaches basic biology by diagnosing ailments and cures
Promotes critical thinking and problem solving skills
Cultivates creativity through drawings, connect-the dots games, and designing unique bandages
Encourages empathy as your child cares for Parker
Sharpens math skills with puzzles and games (Source)
I'm so excited for A to play with this because she LOVES playing doctor and Doc McStuffin is her favorite show! This will be such a great kids holiday gift to promote STEAM learning.
Little Adventures Dress Up Clothes
As you know, we are huge fans of Disney and Disney Princesses. If I let her, A would probably wear Disney Princess dresses ALLL day every day. One thing I'm not a fan of is the glitter especially at home. So that's where Little Adventures dress up clothes comes in. Their dress up clothes are affordable, easy to wash and maintain, comfortable and no glitter fall out! These will definitely be under the Christmas tree as a holiday gift for my sweet A.
Disney Games for Xbox
We own an Xbox 1 and we LOVE Disney so what's better than finding a game that brings our beloved parks home? Nothing! Two Disney games are coming- Disneyland Adventures and Rush:A Disney Pixar Adventure. My husband actually read about these games. My daughter and husband have been occasionally playing Lego Adventures on the Xbox so these games will be the perfect holiday gift for them!
Oonies
We actually did a campaign with them a few months ago so A already has this but she really enjoyed playing with Oonies. It kept her entertained for at least 20-30 minutes by herself! Basically they are little inflatable pellets that stick together so you can create all sorts of creatures. I even played with it myself! The Mega Starter Pack might be a better option because it includes extra pellets
Will you be purchasing any of these for your kids this holiday?