If you're a fan of Disneyland, then you know that Pixar Pier opened up earlier this summer! Pixar Pier is the newly developed board walk at Disney California Adventure Park. It's divided into four "neighborhoods" and will delight you with everything you love about Pixar! My daughter and I have visited Pixar Pier quite a few times so we wanted to share with you some of our favorite family friendly things to do!
As you walk through the Pixar Pier marquee with it's sparkling lights, you'll be transported into the incredible world of Pixar from the little details above the pier to even the trashcans! Yes, you read that right- even the trashcans are magical!!
Knick Knacks is the perfect place to pick up Pixar merchandise and souvenirs. We love going there to see the latest must haves as well as cool off during the summer months. You must stop at the Adorable Snowman Frosted Treats to pick up one of the lemon parfaits! The Pixar Pier Frozen Parfait is our favorite!
A meal at Lamplight Lounge is a must for guest of all ages. Lamplight Lounge will have to be saved for another blog post but if you have an opportunity to go eat there, you should!
Incredibles Park
Incredibles Park is the first "neighborhood" in Pixar Pier and is home to the Incredicoaster! I am too much of a chicken to go on that ride but I know I should do it so that I can report back to all of you. You have to be 48″ tall to ride so my daughter hasn't been on it. But she is also a chicken like me so I'm not sure if she would ride it if she could.
Things to do with kids in this area include:
Meet and greets with the characters of Incredibles. Check the Disneyland app for times!
Jack-Jack Cookie Num Nums– These are SOOOO good but be sure to buy the milk too because you'll need it!
Toy Story Boardwalk
Next to Incredibles Park is Toy Story Boardwalk with the popular Toy Story Mania ride. This attraction is fun for all ages! This is one of our favorite things to do! We love the 4-D animation and trying to improve our score each time we ride. The best part is that you can get Fast Passes!
Jessie's Critter Carousel is slated to open in 2019 which will be another attraction that guests of all ages can ride. Be sure to grab some yummy chicken from the Poultry Palace or churros from Senior Buzz Churros while you're there! There are also more character meet and greets of Toy Story characters such as Buzz, Woody, Jessie by the Toy Story Mania ride. They also have photo opportunities with some of the Up characters by the water.
Pixar Promenade
Just Beyond Toy Story Boardwalk is Pixar Promenade which features so many favorite Pixar stories! This area is very kid-friendly and fun for everyone in the family.
Things to do with kids in this area:
Pixar Pal-A-Round which used to be Mickey's Fun Wheel has 24 gondolas. Each gondola is decorated with a Pixar pal and takes guests up high to see the beauty of Pixar Pier!
Games of Pixar Pier– we love this area with the fun game booths: La Luna Star Catcher, Heimlich's Candy Corn Toss,WALL•E Space Race and Bullseye Stallion Stampede. Our favorite is the La Luna Star Catcher because everyone is a winner!
Pixar Promenade Theater has live music and dancing at various times throughout the day! It's especially fun when they have the dance party with some of the characters!
Luxo Water Ball is at the end of the Games of Pixar Pier and is a fun little area for kids to cool off and play. My sweet A loves this on hot days!
Bing Bong's Sweet Stuff is such a cute area to take picture, enjoy sweet treats and drinks.
Angry Dogs is such a cute photo opp! But they also have delicious hot dogs.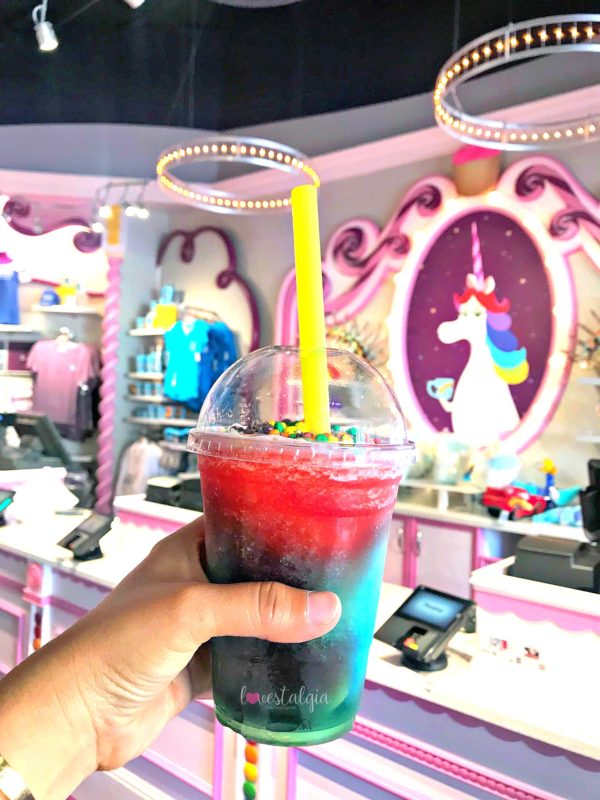 Inside Out Headquarters
Inside Out Headquarters is just beyond the Pixar Promenade and will be home to Inside Out Emotional Whirlwind. This family-friendly ride will open in 2019. It will be similar to Flik's Flyers which is currently in Bugs Land. Right now, you can take pictures along the temporary wall with paintings of all your favorite Inside Out characters. There's also meet and greets with different Pixar pals throughout the day.
Have you been to Pixar Pier yet? There's so much to see, do and eat. Be sure to also check out all the fun during Pixar Fest before it ends on September 3!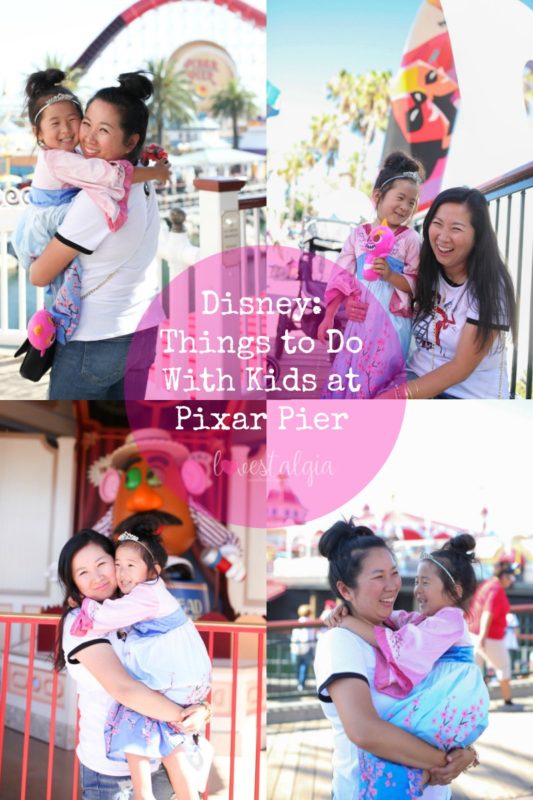 Photos by Avenue Mama Creative/Annie Vovan
Check out my Instagram Guide to Pixar Pier or Top 10 Things to do During Pixar Fest!