Have you heard of a Disneyland VIP Tour? Many families research for months and months to make the most of their family trip to Disneyland. They want to maximize their time, ride the most rides, not wait in long lines, get prime parade seating and eat something delicious. What if I told you that you can be guaranteed all these "perks" and more! Would you want to know? Read on to find out!
Disneyland VIP Tour
Booking a Disneyland VIP Tour will pretty much guarantee you an amazing day because it will cut out the planning, the waiting, and navigating of the crowds. These are some things that might cause families booking a Disney vacation to be frustrated or stressed out. But with a VIP Tour, your family vacation is in the hands of your magical Disney VIP Tour Coordinator (lovingly known as "Plaids" because they wear plaid vests.) They know the parks like the back of their hand! They will help you plan your day so that you'll get to do as many of the things you want and minimize the waiting.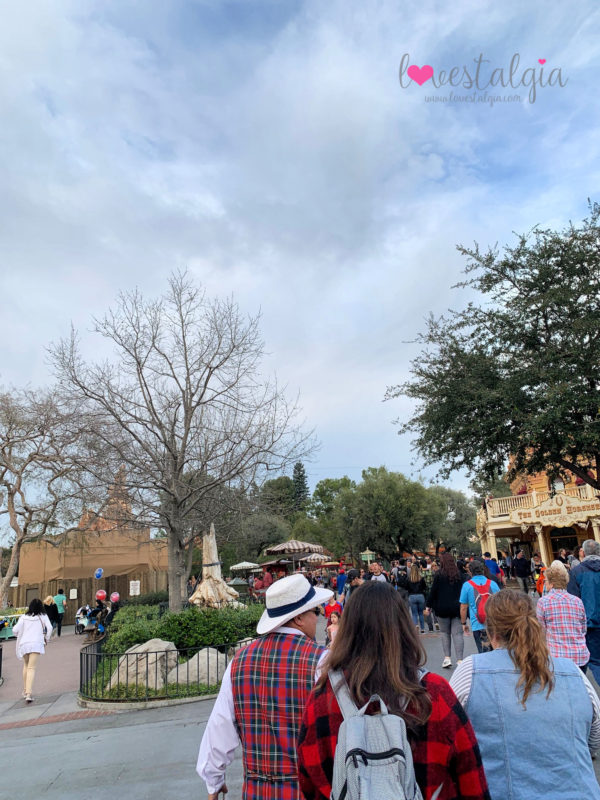 You're probably thinking "this sounds amazing and sign me up!" But the only problem for many families is the cost of the tour. The hourly rate for a tour starts at $500-$700 per hour for you and up to 9 other guests for a minimum of 7 hours and maximum of 10 hours. If you have a large group (more than 10 people), you will need to get a second tour guide.
What is it?
A Disneyland Resort VIP Tour is a special tour where a VIP Tour Coordinator accompanies you and your family throughout the day. Think of them as your own private guide of Disneyland and Disney California Adventure Park. They'll help plan your day so that you'll maximize your time and get the most out of your family vacation.
Who's it for?
Anyone can book a VIP Tour. The cost starts at $3,500 for a minimum of 7 hours. It breaks down to about $500-$700/hr.
Prices are higher during peak season or holiday times.
What do you get?
Priority access to attractions, Disney characters, and shows. (either through Lightning Lane lines or emergency exits)
VIP seating for parades, stage shows or nighttime spectaculars.
Help with making dining reservations
Your VIP Tour Guide's personal knowledge and interesting stories about Disneyland and different parts of the park.
My Experience in 2019
I was actually able to go on a Disneyland VIP Tour as a guest of one of my friends. She was able to go because she knows someone who is a Club 33 member. They invited her and some of her friends to take a tour.
First thing we did was we met our dedicated tour guide in the lobby of the Grand Californian Hotel at noon. Our tour was going to be 8 hours long. Next, we discussed a few of the attractions that we wanted to ride. Since we had young kids, we decided that Fantasyland was the place to go as well as watching the Soundsational Parade. There were also some adults without kids that wanted to ride the faster attractions so those were noted.
Rides We Went On
These were the rides we went on during our tour. If a ride didn't have FastPass(now Lighting Lane) access, you went through the exit and waited to ride with minimal waiting. If a ride had FastPass access, we went through the FastPass entrance but still had to wait through the FastPass line. Our VIP Tour Guide acted as our human FastPass (or Genie+)!
Fantasyland
Mad Tea Party
Alice in Wonderland
Dumbo the Flying Elephant
Peter Pan's Flight
Storybook Land Canal Boats
Disney Princess at Fantasy Faire
Toontown
Gadget's Go Coaster
Rodger Rabbit's Car Toon Spin
Adventureland & Frontierland
Jungle Cruise
Indiana Jones Adventure
Pirates of the Caribbean
Haunted Mansion
Big Thunder Mountain
Tomorrowland
Star Tours
Buzz Lightyear
Disney California Adventure
Soaring Over the World
Guardians of the Galaxy
Radiator Springs Racers
We also got to sit in the special reserve seating areas for the Soundational Parade at 6pm that night. The seats had chairs and was roped off right by the castle.
Throughout the day, our VIP Tour Guide would share random facts and stories about Disneyland. This was probably one of my favorite parts of the experience. He was also so thoughtful and would push the strollers and get them for the moms. He took pictures for us when we wanted and overall provided exceptional service. We felt like he was part of our family by the end of the night!
Other Things to Keep in Mind:
You can't swap out people during the tour.
A tip is appreciated and not included in the tour price. My friend asked us to chip in a certain amount while they paid the rest.
To maximize time, you should get food right before you watch the parade so you can eat while watching the parade. Check to see if you can use Mobile Ordering.
You still have to purchase theme park admission and have a park reservation.
So Is It Worth It?
The question of whether something is worth your money or not is a question only you can answer. I think the fact that you wait in short lines, have special access to more popular characters, get to have your own personal guide, and get VIP treatment and VIP service is worth the additional cost.
As an annual pass holder (now Magic Key holder), I wouldn't spend money on this every time I go to Disneyland. This would be the perfect way to celebrate a special occasion or if we had guests coming for a once in a life time trip. You really do feel like a VIP. If I could afford it and I was from out of town, this would be the most efficient way to experience the Disneyland Resorts!
To find out more information about it or to book a tour contact Disney Special Activities at [email protected] or (714) 300-7710. You can also find out more information on the Disneyland website or Trip Advisor for reviews.
Check out my other Disneyland posts here!