Hi Friends! We are back from Disney Creators Celebration and I wanted to share with you guys some of our family Disneybounding looks we did!
I love coming up with ideas for Disneybounding. It's always fun, especially for A and I. When we made plans for our Orlando trip, I knew I had to include my husband in some family Disneybounding.
My biggest tip for doing a family Disneybound is to keep things simple. Especially if you have someone in the family that isn't as "into" it as the others.
Cinderella, Gus Gus, and Fairy Godmother
For Cinderella's look, we used a simple tank dress from Alice + Ames (we've been huge fans of theirs for years!) and a headband and choker necklace from Claire's.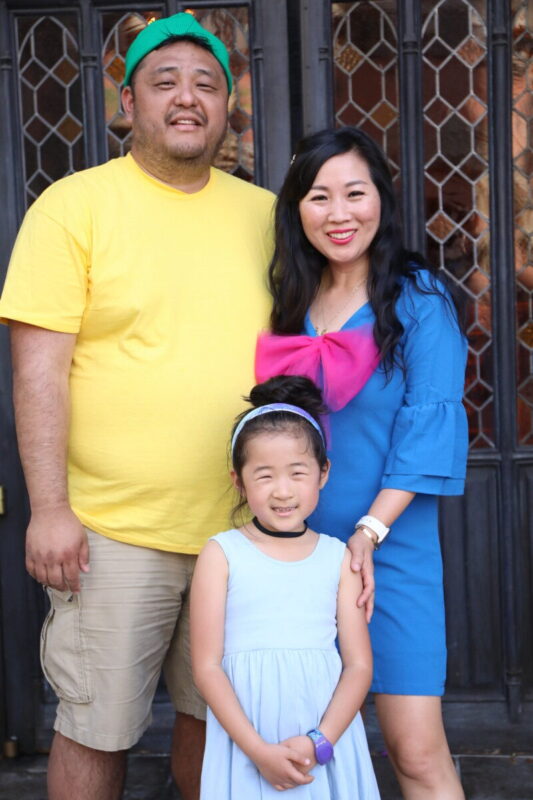 Gus Gus' look was simple with hubby's fav cargo shorts, a yellow shirt and green beanie from Amazon.
For Fairy Godmother, I found this dress from Amazon and made a bow out of a roll of tulle by folding it. I tied another piece of tulle in the middle and pinned the bow onto the front of the dress.

Snow White, Evil Queen & a Dwarf
For this look, I reused my cape and crown from Oogie Bogie Bash so that A could be the Evil Queen. I made a simple shirt that says "Fairest of them all" using my Cricut. The black skirt is from Target
For Show White, the shirt, skirt, and belt are all from Amazon except the headband which is from Rarity by Casey. I love her headbands!
The Dwarf shirt is from Shop Disney!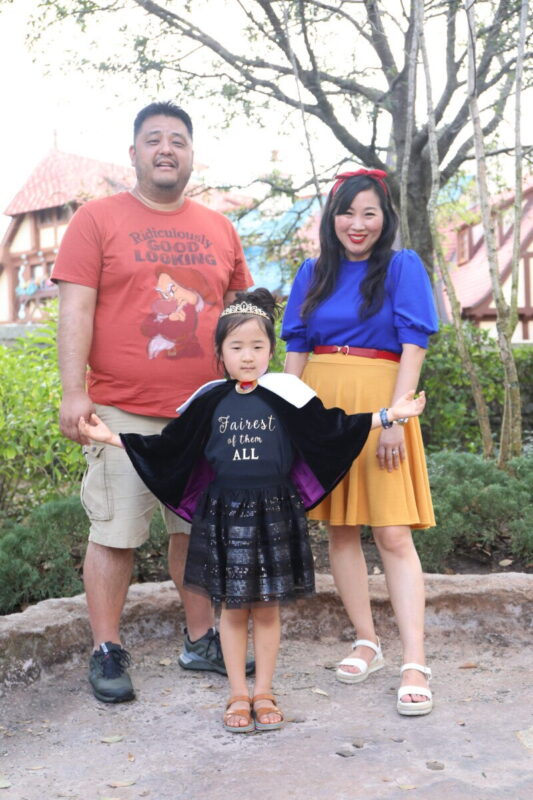 Moana, Hei Hei, & TeFiti
My husband got this Hei Hei hat at Disney On Ice when he bought some cotton candy. I knew that it would be perfect for a Moana bound for the Disney Cruise!
For Hei Hei's look, I bought an orangey/yellow shirt on Amazon. The hat completed the look.
For Moana's look, I bought this swimsuit from Shop Disney which was perfect!
For TeFiti, I bought this dress on Amazon. I DIYed this simple flower crown by gluing fake flowers on a pipe cleaner with felt. It turned out better than I thought!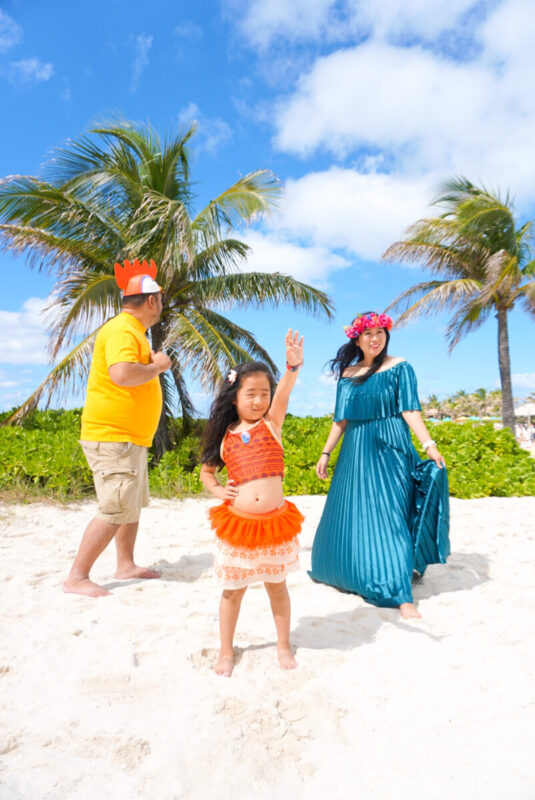 Lilo, Stitch & Scrump
The final family Disneybounding look I came up with was Lilo, Stitch and Scrump.
The Lilo dress is from Hot Topic/Oh My Disney but I had to buy it off of eBay because it was sold out! I also DIYed a small flower clip.
The Stitch headband is from Shop Disney and the shirt is from Amazon.
A's dress is from Amazon. I used a pink bow I had at home and a yellow Mina Loves Bows on top. I tied a hot pink ribbon around her neck for the finishing touch.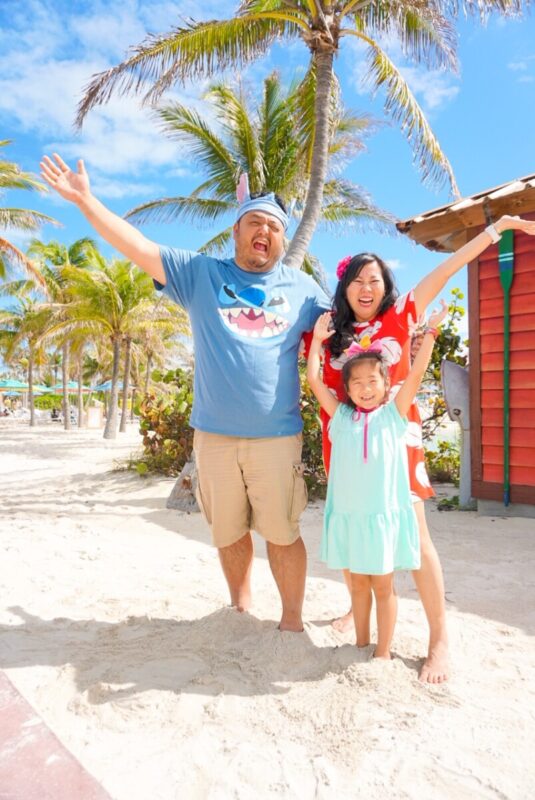 Do you ever do family Disneybounds?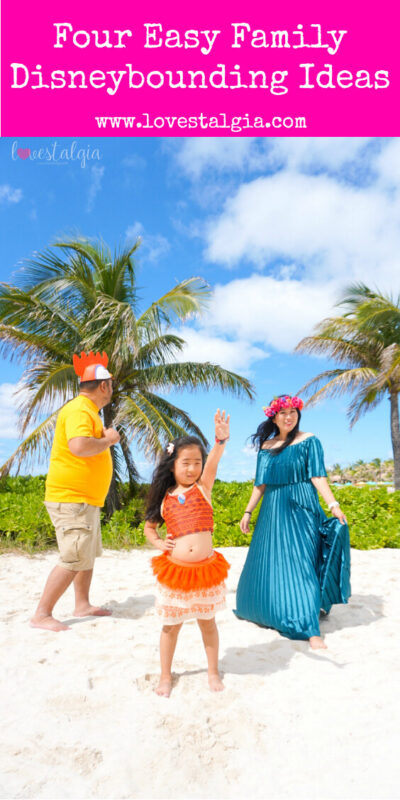 Check out my post about Mommy and Me Disneybounding, Star Wars Disneybounding, and a Mulan Disneybound!