When I used teach first grade, I remember how our school had an amazing PTA! They supported the teachers and their classrooms by volunteering, planning parties and fundraisers for the school and were so involved. I dreamed of doing the same for my own child's class when he or she would be school aged. BUT that was before I actually had kids.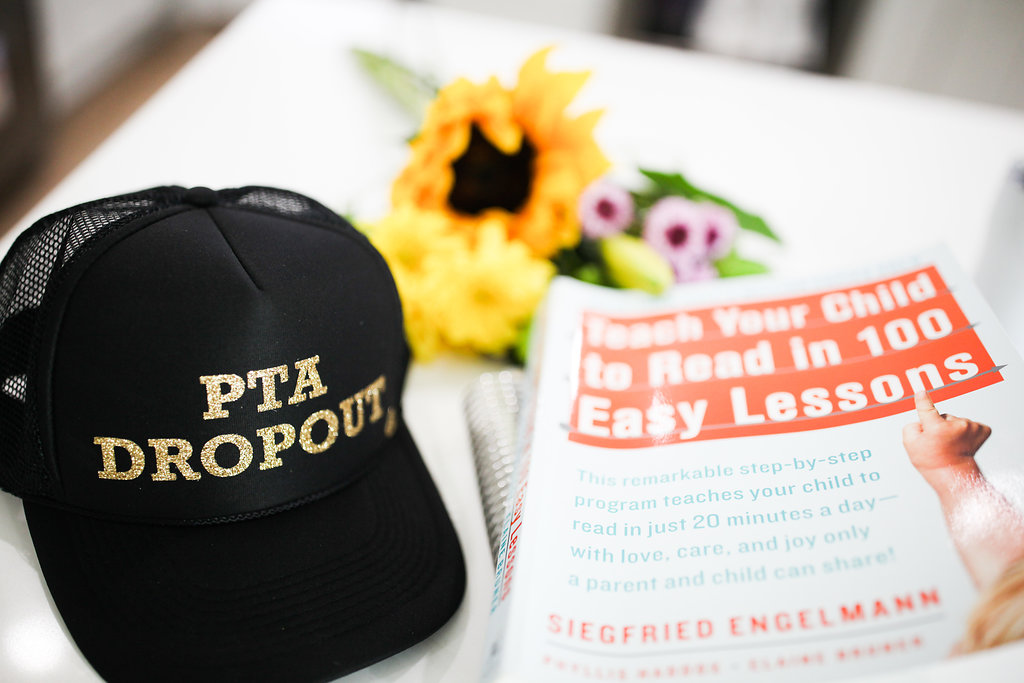 I'm not knocking public education or PTAs at all! I know some amazing teachers and schools who go above and beyond for their students. I know teachers who are so passionate and have made a huge difference in the lives of their students. BUT I decided to become a PTA dropout!
Now you may be thinking, but Sally, your daughter hasn't even really started school in the public education system. Why even label myself as a PTA Dropout? That may be true but I decided not to put her in public education for now. The decision may change one day but I've decided to homeschool her for kindergarten! And plus, the term "PTA Dropout" cracks me up and is so cheeky!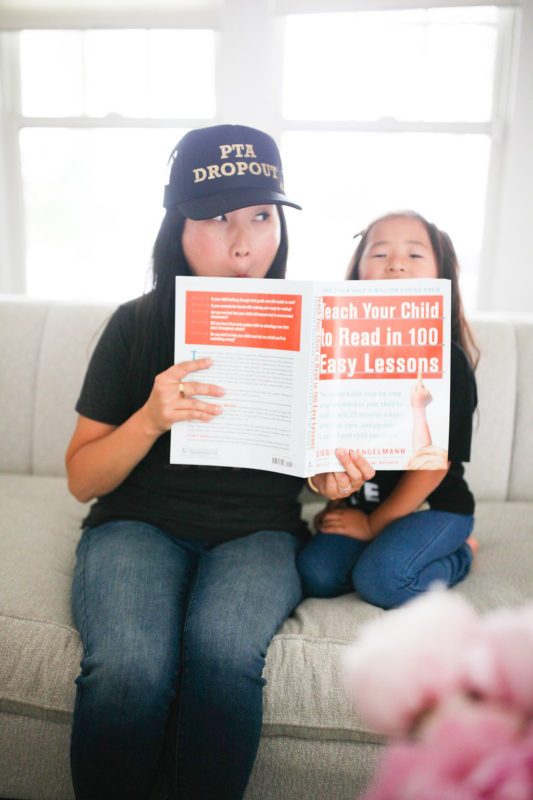 Years ago if you told someone you were homeschooling your kids, you were considered "weird." Nowadays, homeschooling is a great option for families that want to tailor their child's education according to their needs. There are so many options and resources out there that it can be overwhelming. Which to be honest, is how I feel right now but I am also very excited to embark on this journey with my daughter and family.
Why I Want to Homeschool
So why would I, after having taught for all those years, want to homeschool my daughter? There are a lot of reasons but here are a few of my main ones.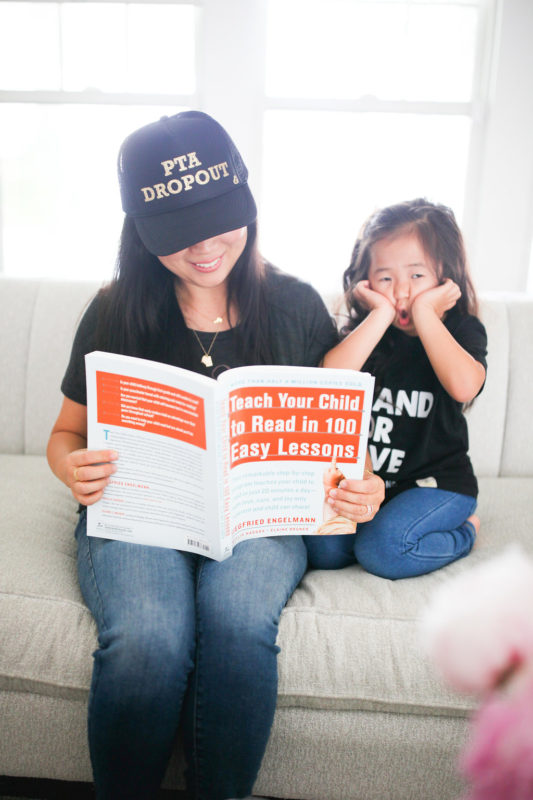 I want to tailor her education according to her needs.
Having taught for 14 years, I know that a classroom filled with 25-32 kids makes it difficult for a teacher to meet the individual needs of every student. Most students are categorized as being above grade level, at grade level and below grade level- with most of the attention focused on the ones who are below grade level to get them caught up. For kids who are above or at grade level, they are expected to work independently. I don't know where A will fall in that range but when I homeschool her, I can help her in the areas she needs more help. And if she's mastered a standard or skill, she won't need to keep practicing but can move on.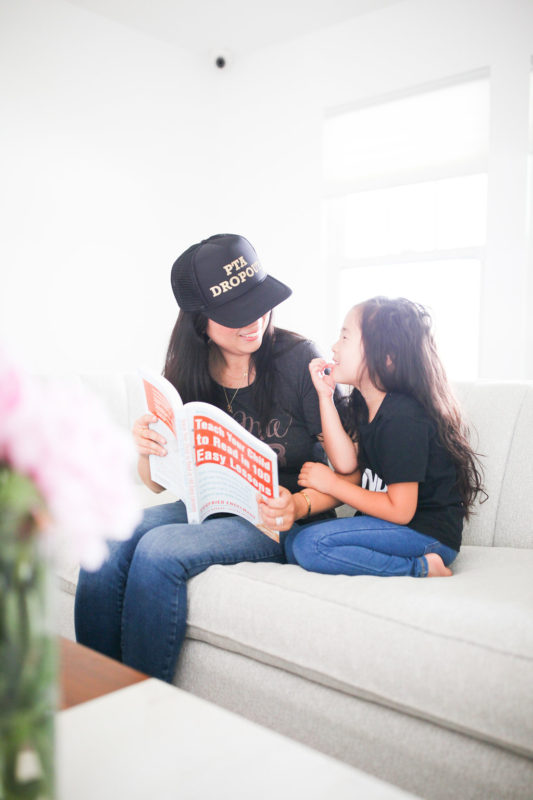 I want to be able to spend more time with her.
I know right? Spend more time with her- what a crazy thought! Let me explain. Kids go to school for an average of 6-7 hours a day. Then they have homework from 30 minutes to an hour or more depending on grade level. Sure doing homework is "spending time" together but not really quality time. The remaining time is allocated for sleeping, eating, driving, etc which leaves just a couple of hours a day to really spend time with your family. Since A is still young and likes spending time with us, I want to maximize it as much as possible.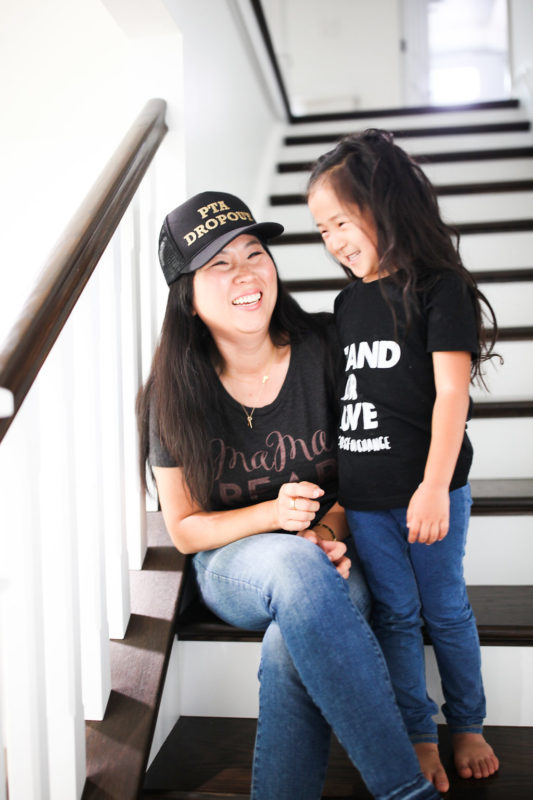 I want to protect my daughter from bullying.
This isn't to say that kids who go to public school are bullied all the time but it does happen a lot. Sometimes schools don't do enough to protect kids from bullying. But I also understand it's difficult because you have to go through certain procedures. I was bullied when I was in elementary school and it was extremely hurtful. It's probably impossible to protect her forever but I would like to protect her for as long as I can while she is young until she is strong enough to stand up for herself.
I want her to feel safe and love learning.
Schools should be a safe place to learn and it seems as if school are not as safe as they used to be. I'd be lying if I said I wasn't afraid to send my daughter to school in this day and age. Not all the time but there is a sense of fear because of some of the events that have happened in recent years. I feel like if kids don't feel safe in school, they will feel anxious and stressed. This can hinder their learning. Homeschooling will help me provide A with a safe learning environment where she will grow to love learning so that she will become a lifelong learner.
So Now What
With my teaching background and the help of a charter, I am hopeful and so excited to homeschool. I have so many things planned and will hopefully be able to share them with you. I want to weave our lives with learning so that it will become an extension of our life in Orange County. And if you'll keep following along, I'll try to incorporate our love of Disney into it somehow as well!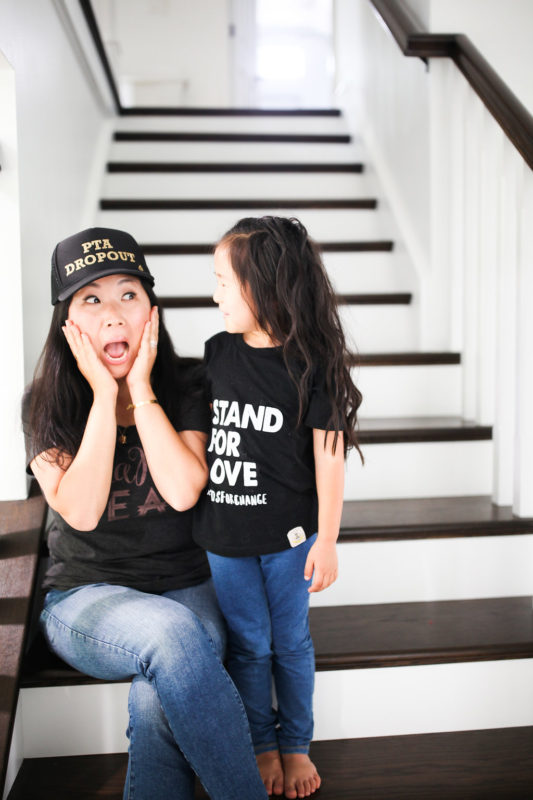 I know that not everyone has the time or means to homeschool. So this post isn't to make anyone feel bad about anything. This is just my thoughts and opinions. I have nothing against public education but this decision makes sense for our family at the moment. Nothing is static. But if you're interested, please follow along with me on my adventures here and on Instagram!
Have you considered homeschooling? If you have any tips or advice, I would love to hear it!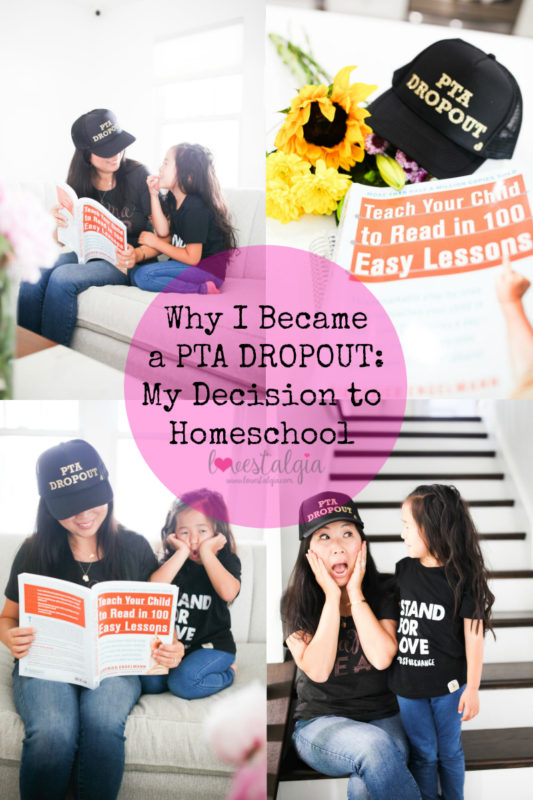 Photography : Annie Vovan Photography
Hat: Mother Trucker Co.
Necklace: Tiny Tags
My Shirt: Loved by Hannah & Eli
A's Shirt: Wire & Honey
A's Bow: Mina Loves Bows
Book: Teach Your Child to Read