We were given tickets to Disney on Ice: Mickey's Search Party but all thoughts and and opinions are my own.
We love watching Disney on Ice and the new Mickey's Search Party show was probably one of THE BEST Disney on Ice shows we've seen. More on that later on after I share with you guys what happens in the show.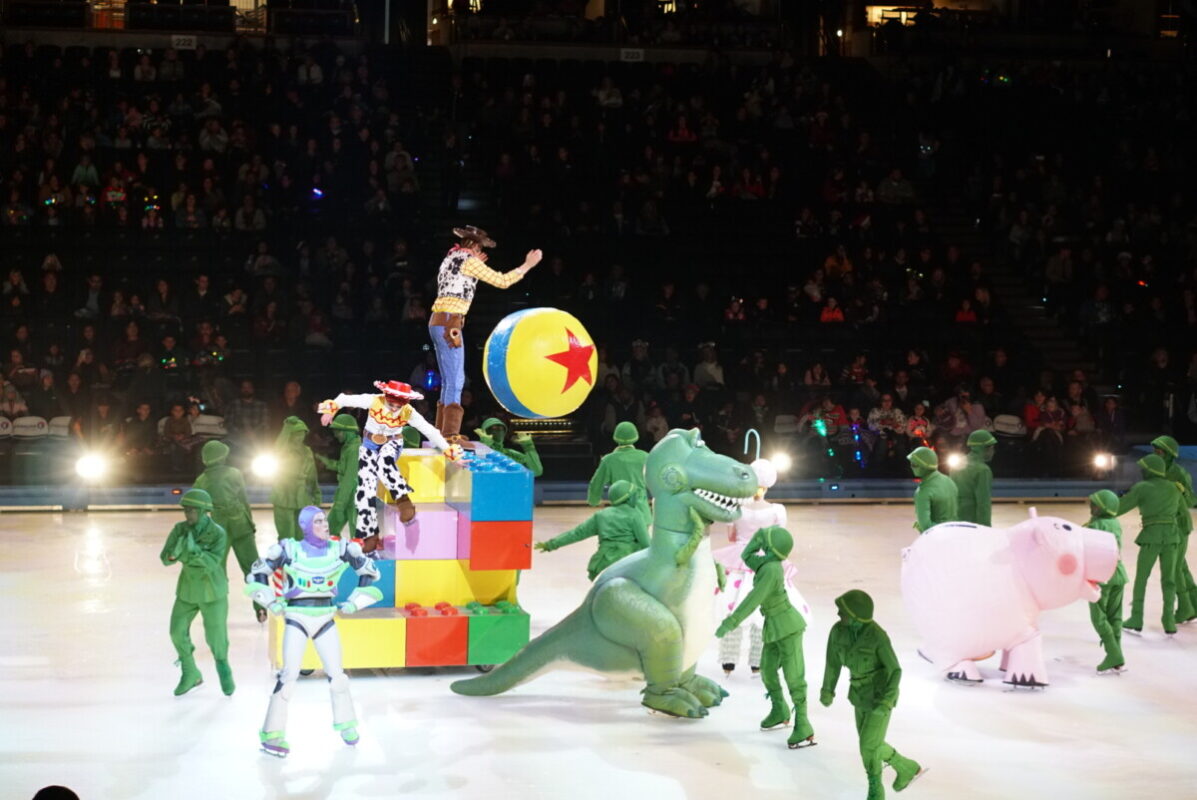 The Show
About 15 minutes before show time, there's a little pre-show with some of the pirates plus audience participation. If you want to watch, be sure to get there before show time. After that, the show begins with the hosts as they introduce Mickey and friends!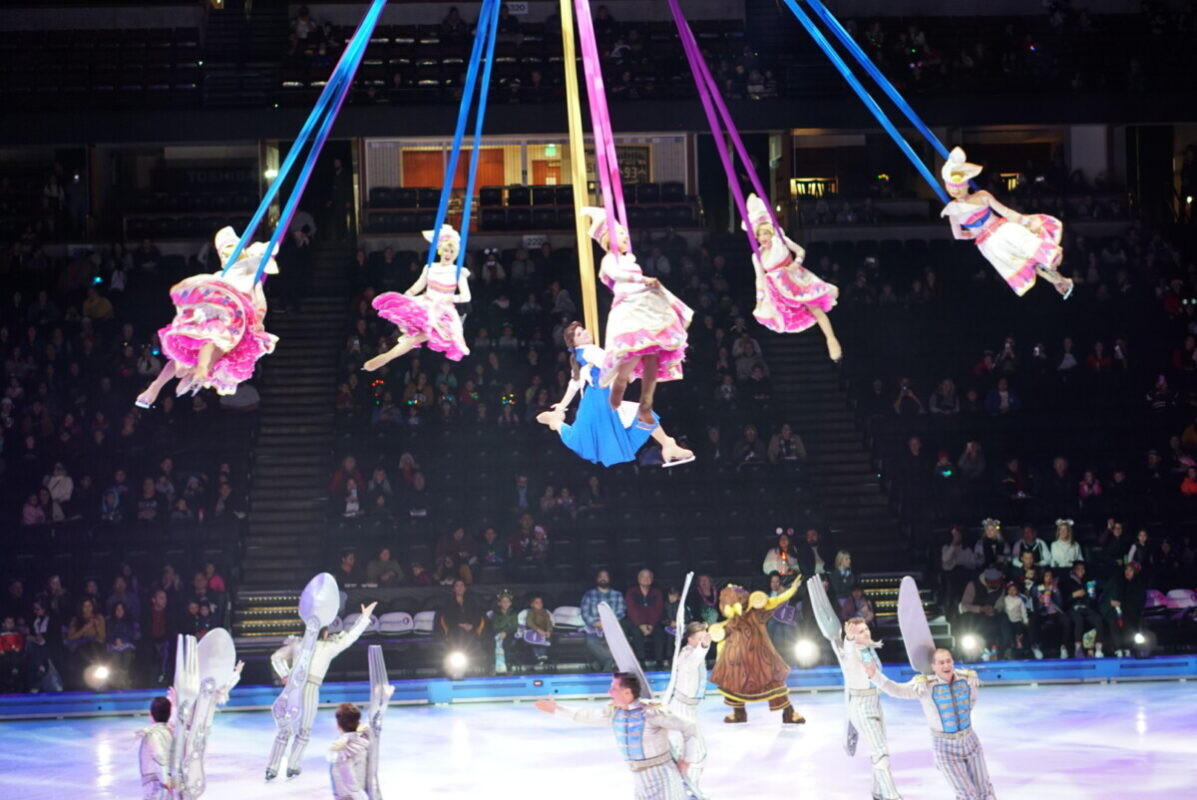 In the show, Mickey Mouse and friends follow Captain Hook's treasure map for clues to find Tinker Bell. Captain Hook wants her wand so he can capture her magic. The Search Party use Captain Hook's map for clues on where to find Tinker Bell. The clues help fill up the Magic Meter which is important in their quest.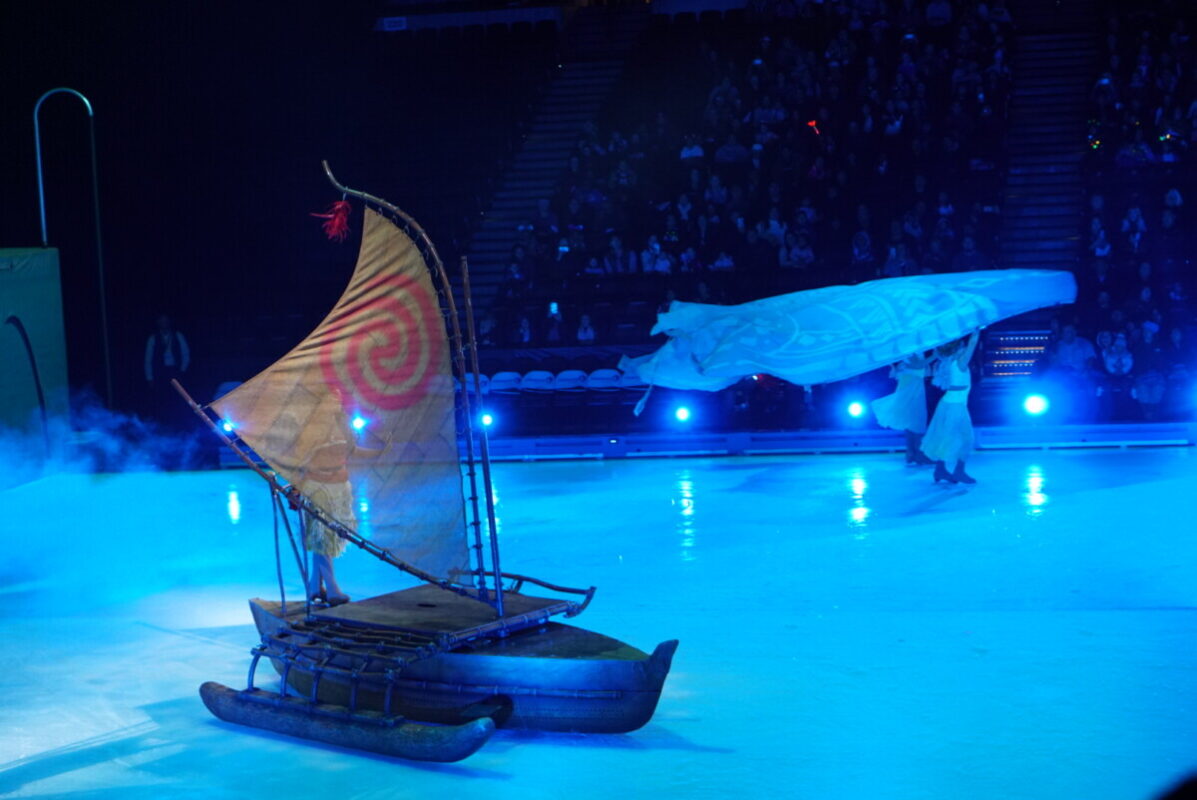 The first clue is Beauty and the Beast. The skaters skated to a few songs and showcased their amazing athleticism through skating, aerial stunts and acrobatics. Afterwards, your favorite toys from Toy Story come to life in Andy's Room to help add to the Magic Meter. Then Moana and Maui share their journey through beautiful skating as Moana bravely faces Te Ka. The final act in the first half takes us across the Marigold bridge as Miguel sings and skates across the ice with his ancestors.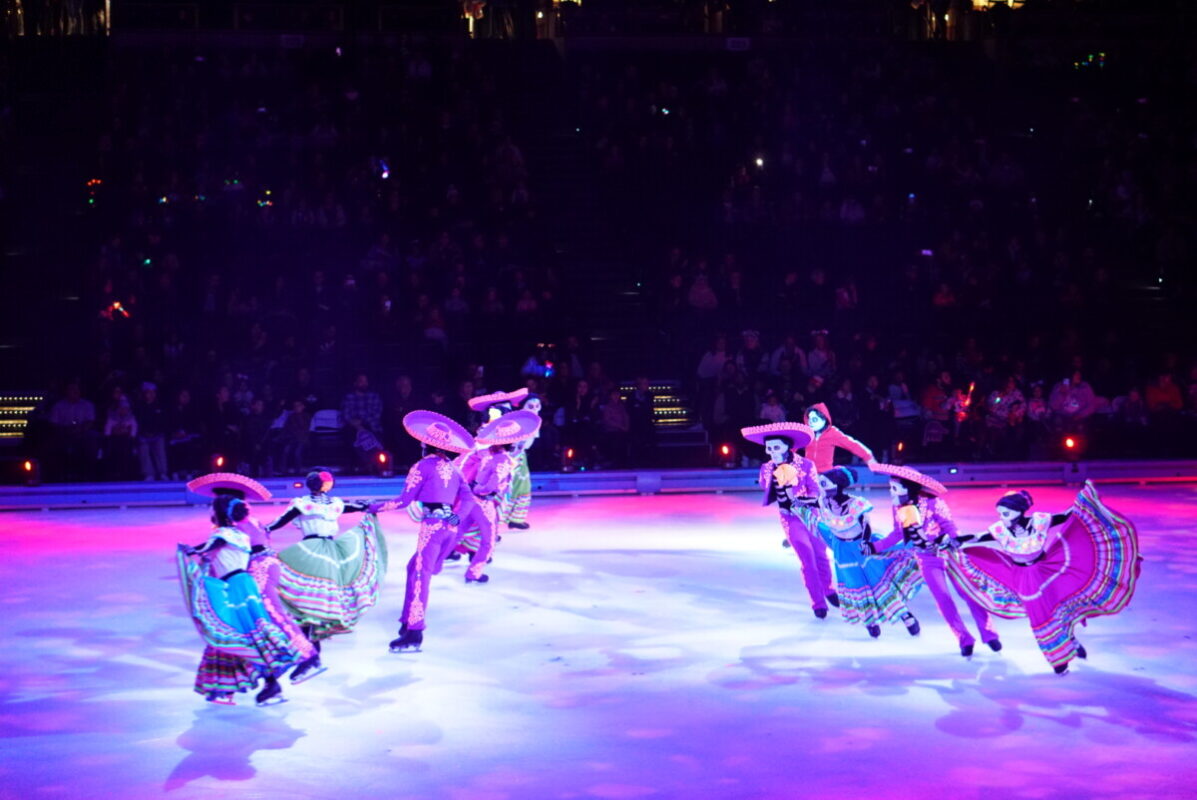 After Coco's act, there's a short intermission and then the second portion of the show begins as the Search Party continue their quest to find Tinker Bell. Genie, Aladdin and Jasmine help fill up the Magic Meter. Then Sebastian, Ariel, and Prince Eric from The Little Mermaid contribute through amazing skating and aerial stunts. The final act in this before the Grand Finale is Frozen. The stunts from the skaters was absolutely amazing and jaw dropping!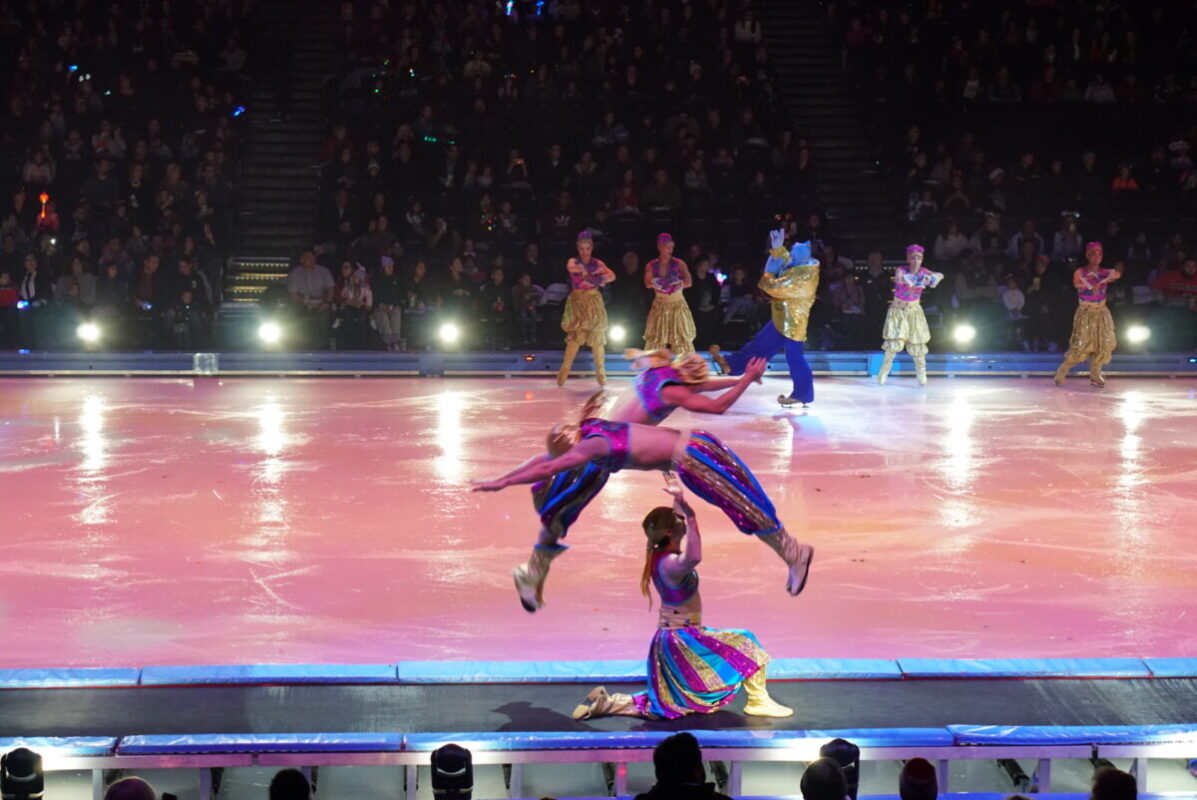 The Search Party is successful in filling up the Magic Meter with the help of all the Disney friends. Tinker Bell is free and there's a huge celebration with so many Disney characters for the Grand Finale.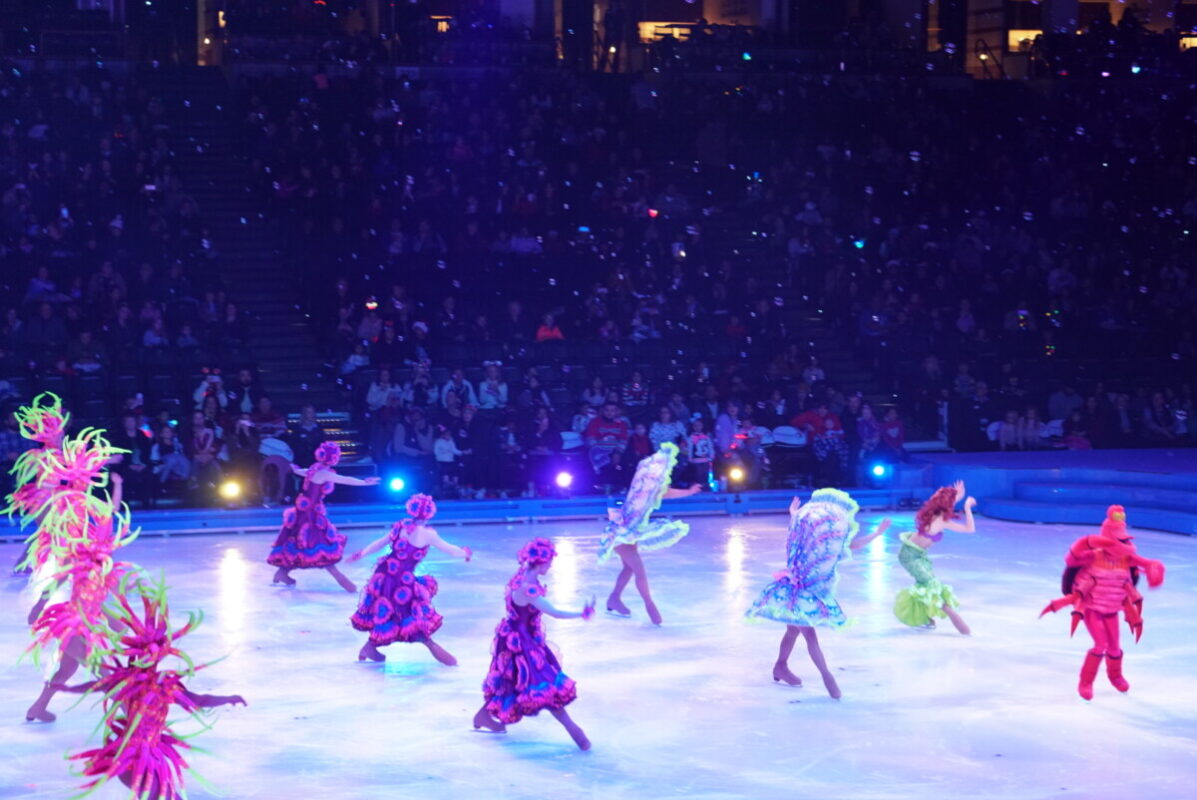 Review
I've watched several Disney on Ice shows and I really loved Mickey's Search Party! It was so upbeat! There were no parts that seemed to drag on or seem too lengthy. Each act had about two songs and were perfectly choreographed. There were so many amazing stunts and extreme skating tricks! I had to pick my jaw up off the floor. The time flew by and I didn't feel like any of the acts were too long. It was such a fun show and definitely a must see if it comes into town!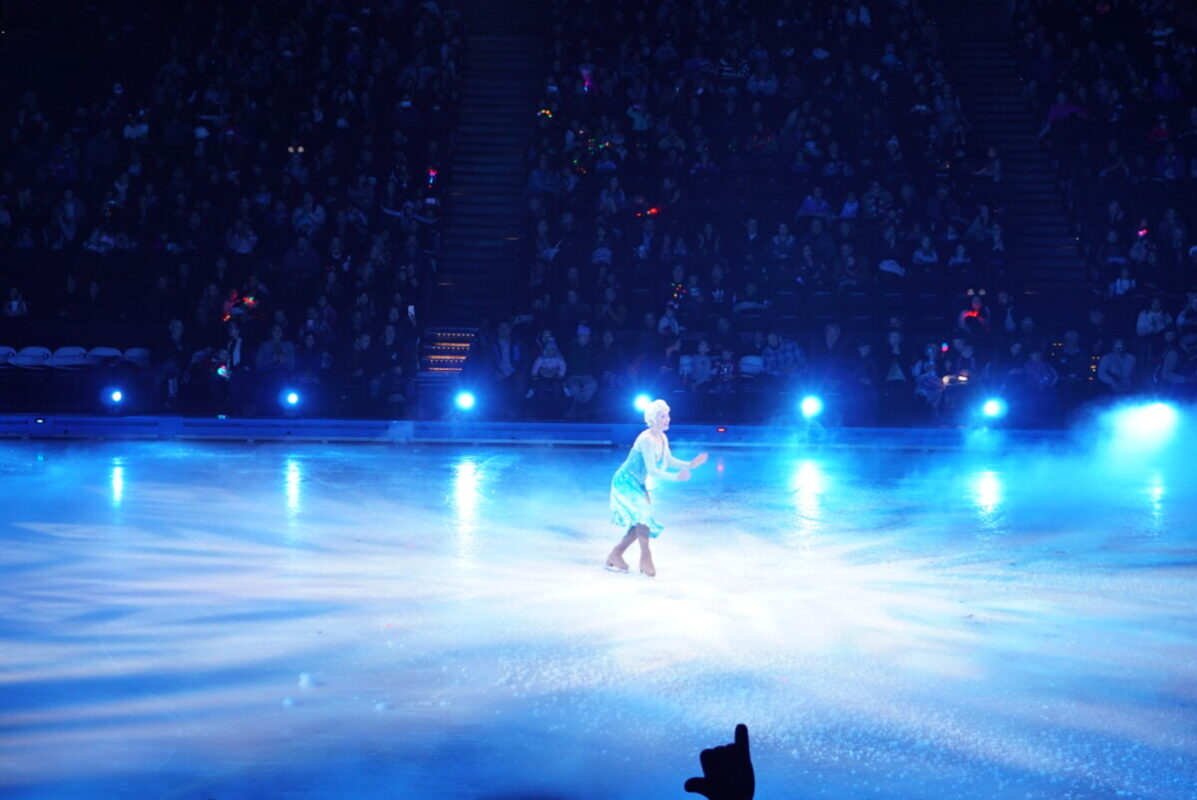 Tips
The Arena was colder that I remember so dress warmly and bring a small blanket for your child.
Check to see if your venue has regulations regarding types of bags you can bring (clear).
Allow for ample time so that you get there on time. You don't want to miss out on anything!!!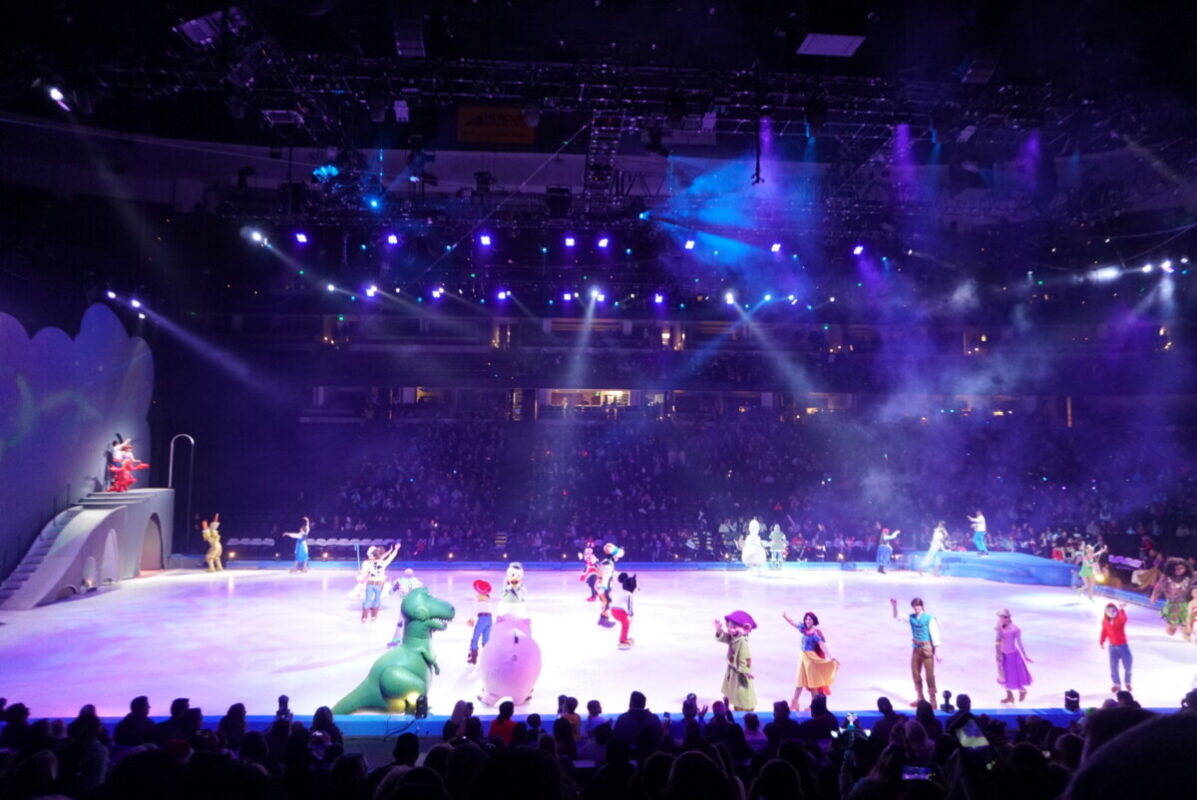 Have you ever watched a Disney on Ice show? There are still tickets left for Mickey's Search Party so check out the website for more info!