I've been to numerous Disney on Ice performances and I think Dare to Dream is my favorite one! Disney on Ice brings our favorite Disney characters to life and tells their stories with their amazing skating. Dare to Dream was no different.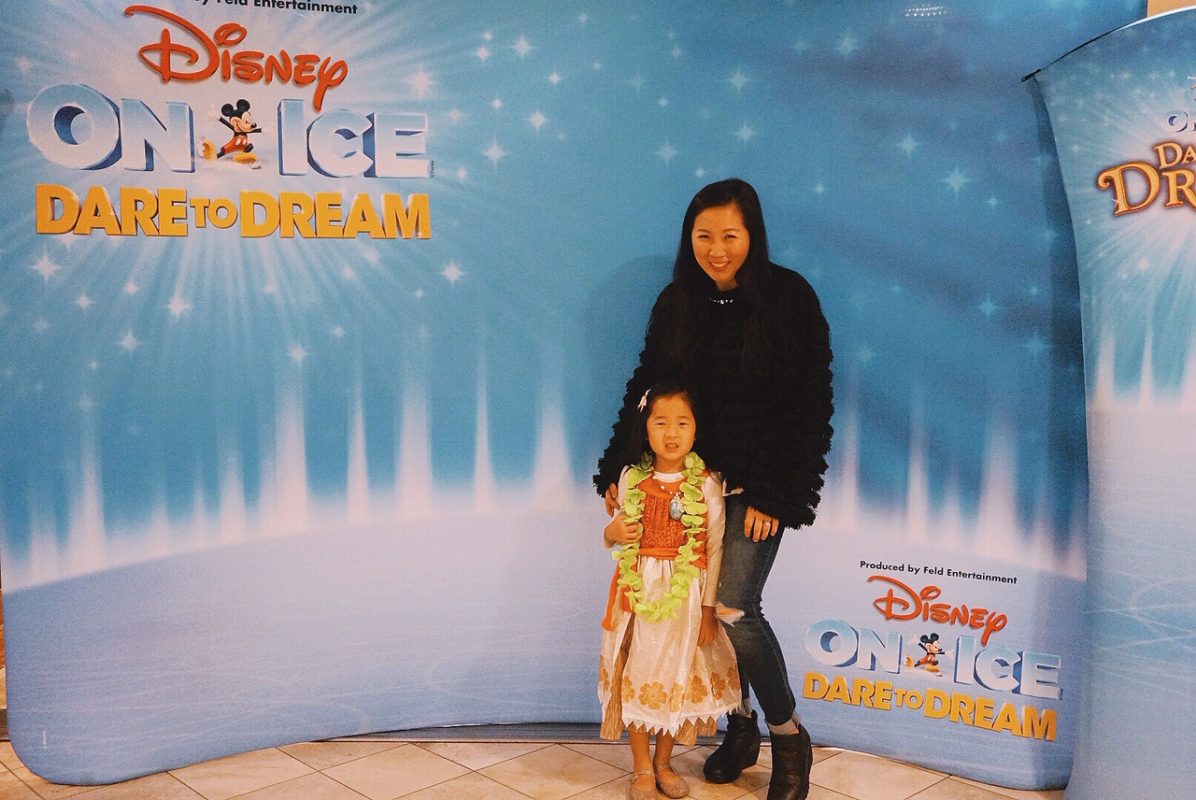 Preshow:
The evening started with a preshow of two songs from the Disney Pixar movie Coco. It was beautiful to see Miguel with his guitar gliding along the ice. The second song features a few of his ancestors. Tip: This started a little before the show time so be sure to get to the show on time so you don't miss this.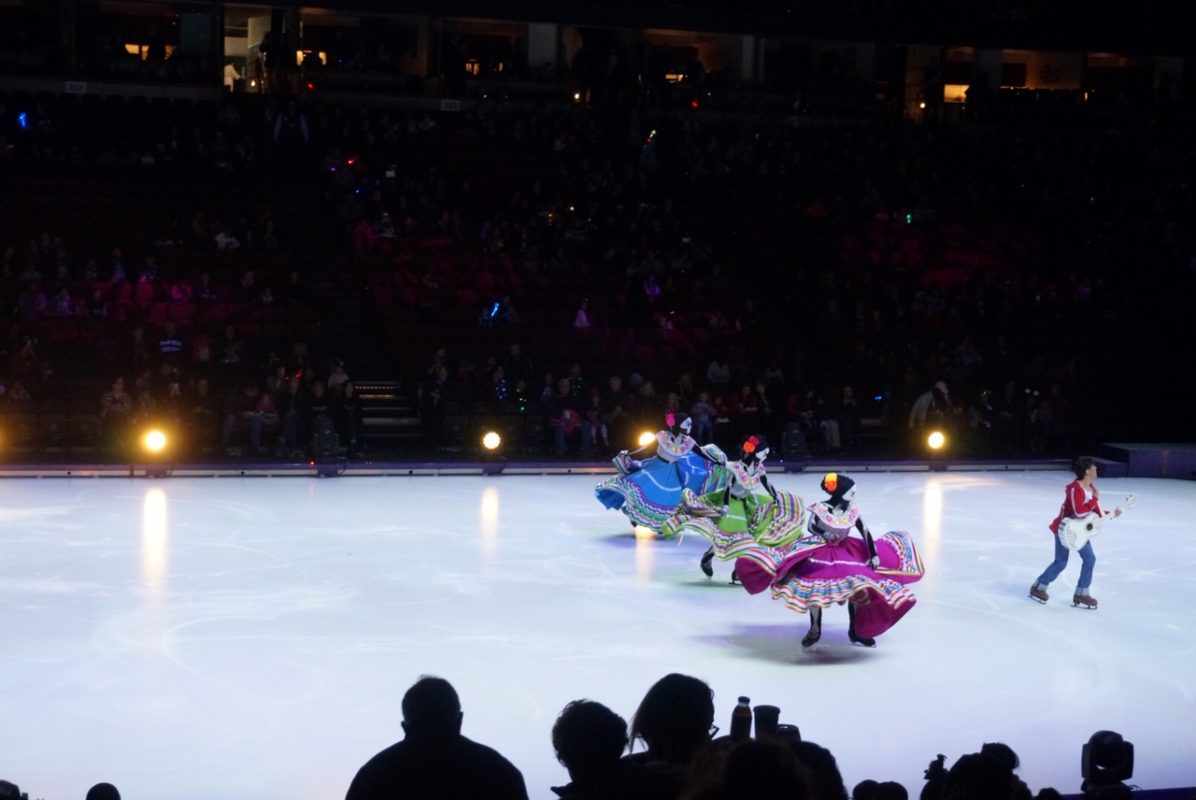 First half of the show:
The first act is Beauty and the Beast. The audience is transport to a French village with Belle as she dares to dream about wanting more in life than what her village offers. We are invited to "Be Our Guest" as well as see the love between Belle and the Beast.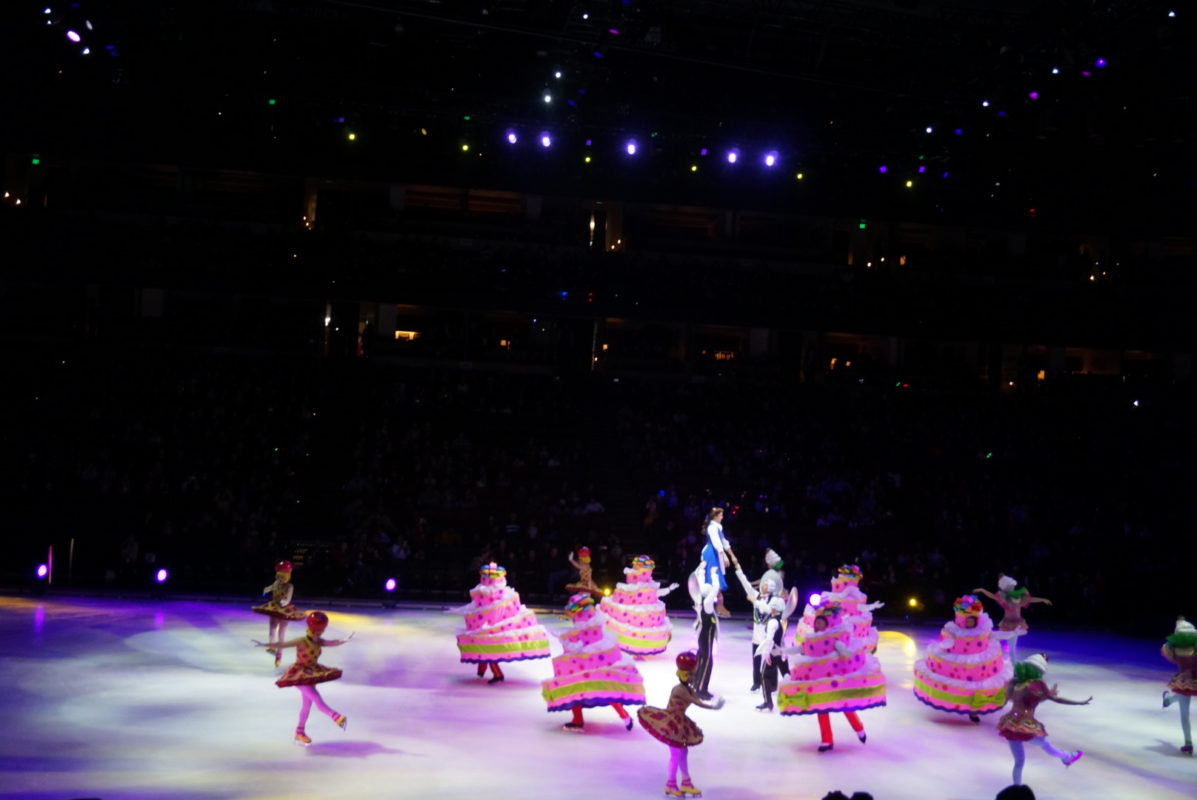 The second act is Cinderella with a grand entrance in her beautiful carriage. We see her dare to dream of a life outside of the one with her step mother and step sisters.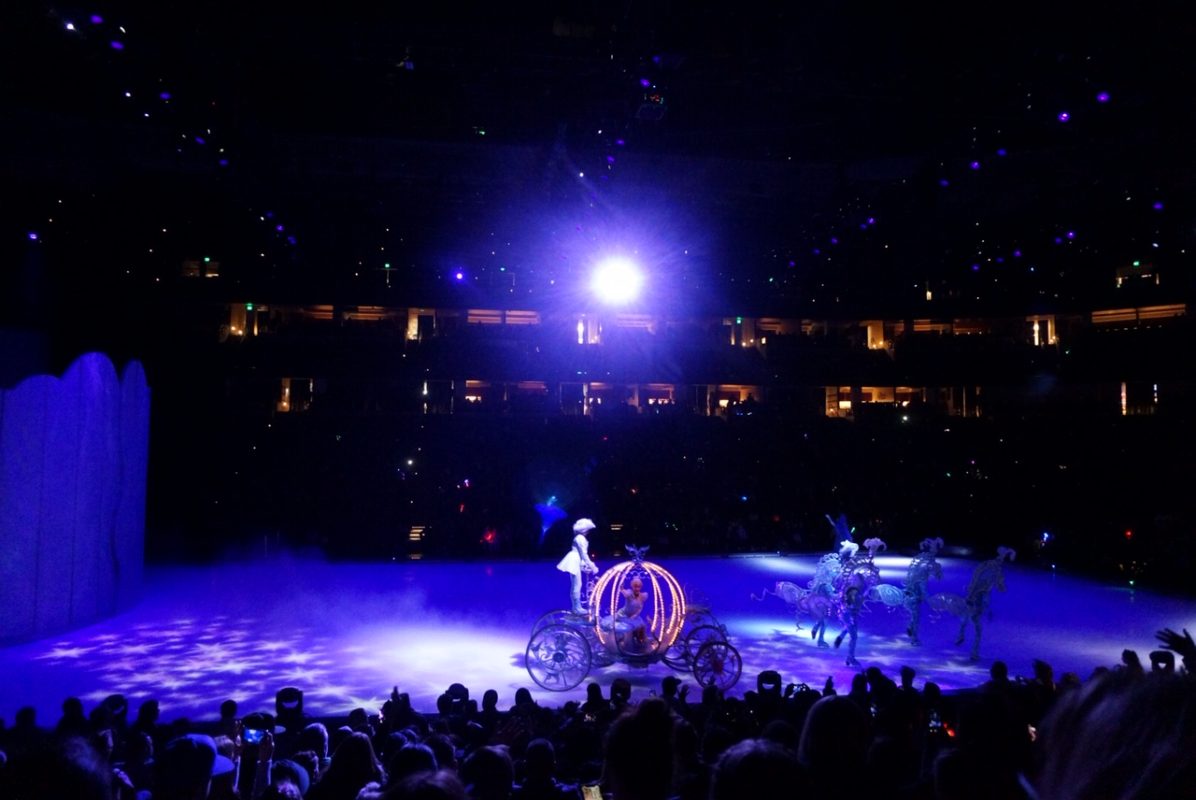 The third act is Tangled with Rapunzel and Flynn Ryder as she dares to dream of a life outside of the walls of the tower. The aerial acrobatics of this performance was jaw dropping!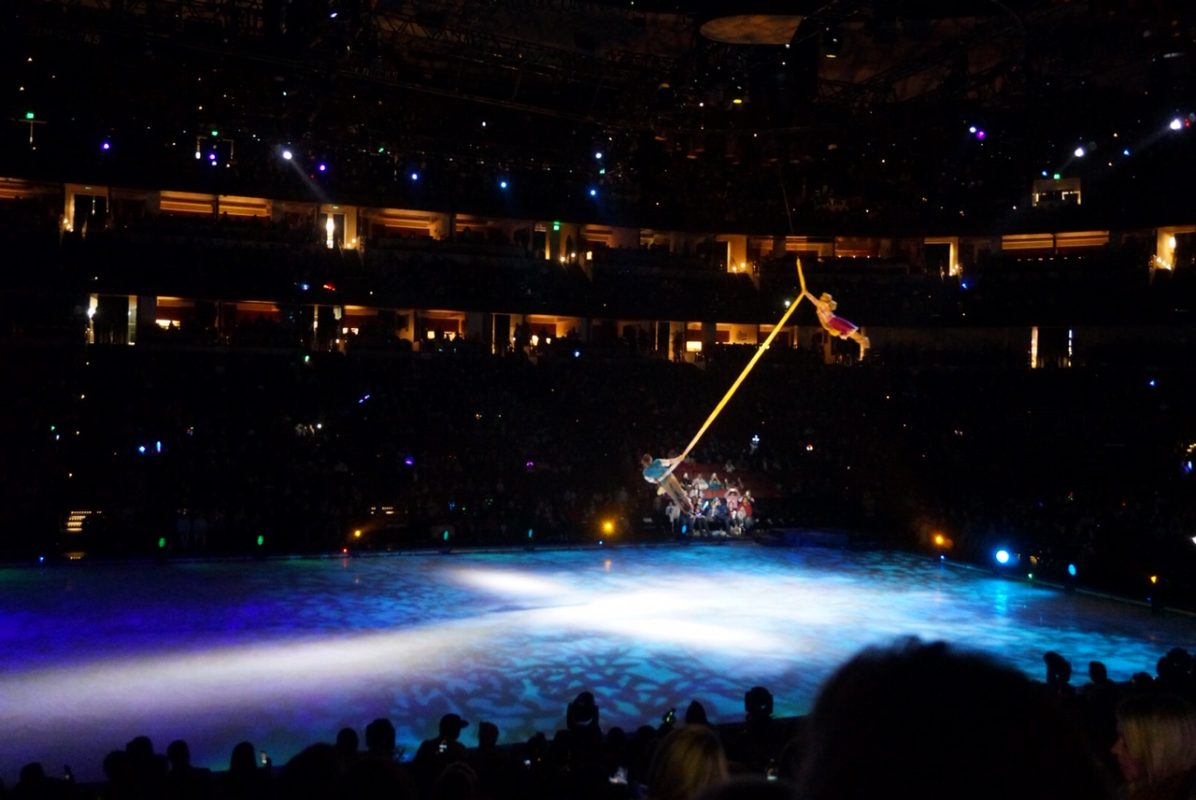 After the third act, there was a 15-20 min intermission to stretch your legs and go to the restroom. Tip: The bathrooms fill up quickly and the lines get long so if possible, you should try to go before the show starts or go before this act ends.
Second half of the show:
The show returns after intermission with two of our favorite sisters from Arendelle, Anna and Elsa. Frozen has always been a favorite of ours and it was amazing to see them come to life.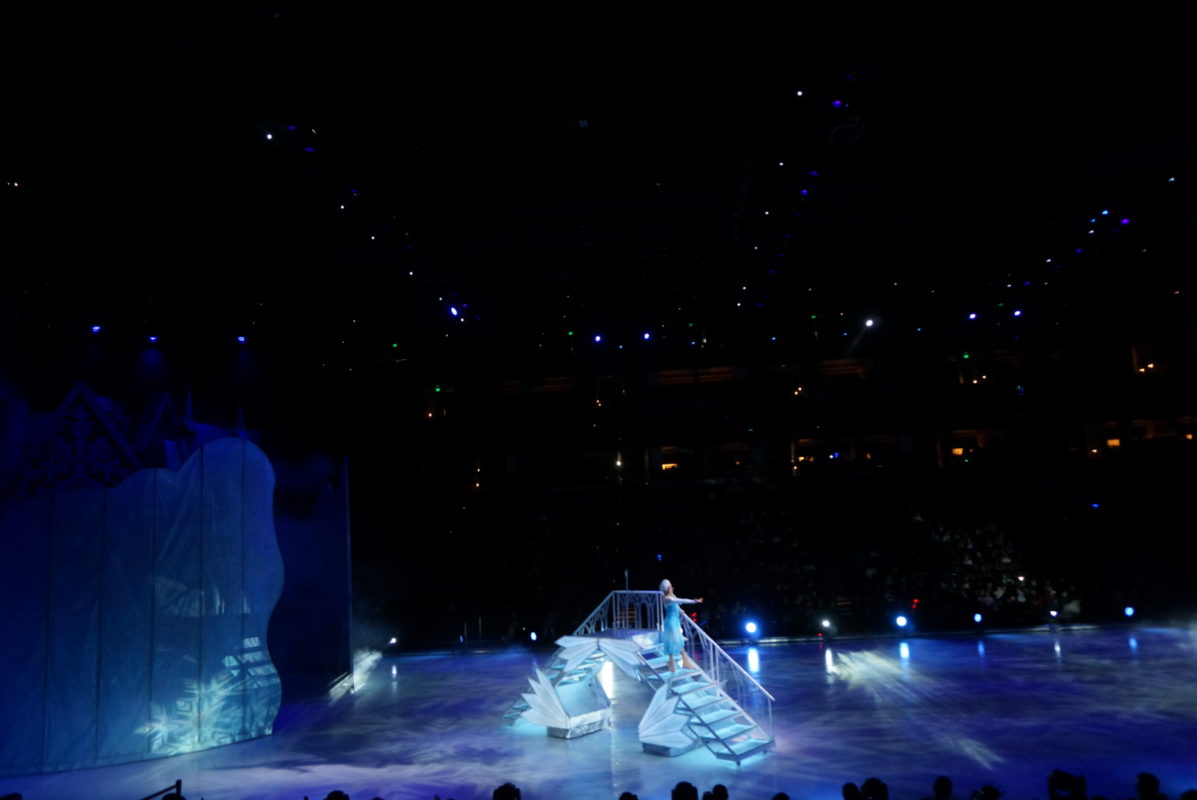 Then Moana makes her debut on the ice as she dares to dream of life beyond the reef. Everything was so beautifully done and absolutely stunning to see. We really enjoyed this part of the show.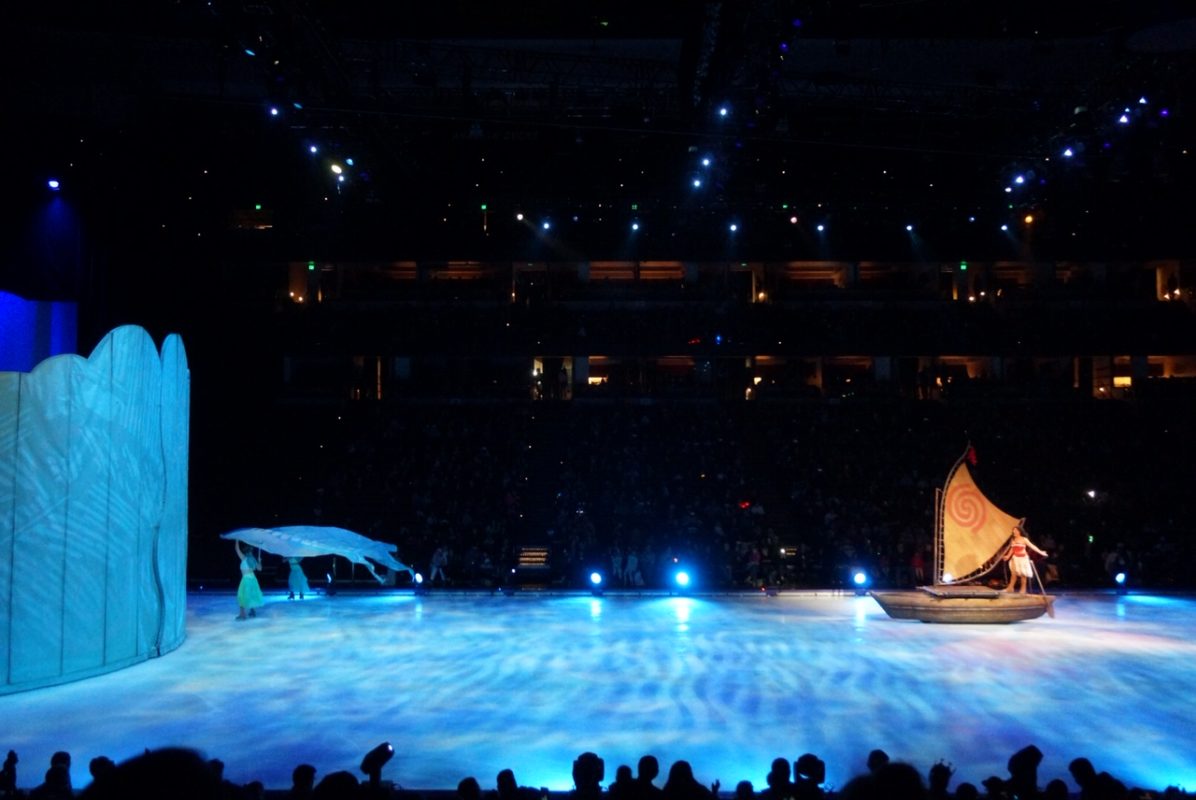 Review:
This is our 4th Disney on Ice show and I loved it. Even though some of the stories are the same (Frozen, Beauty and the Beast), the way it is presented and executed is different. They add different skating tricks and choreography so it's always something new. Rapunzel and Flynn's aerial acrobatics was simply amazing and made me cry! Adding Moana was the perfect grand finale.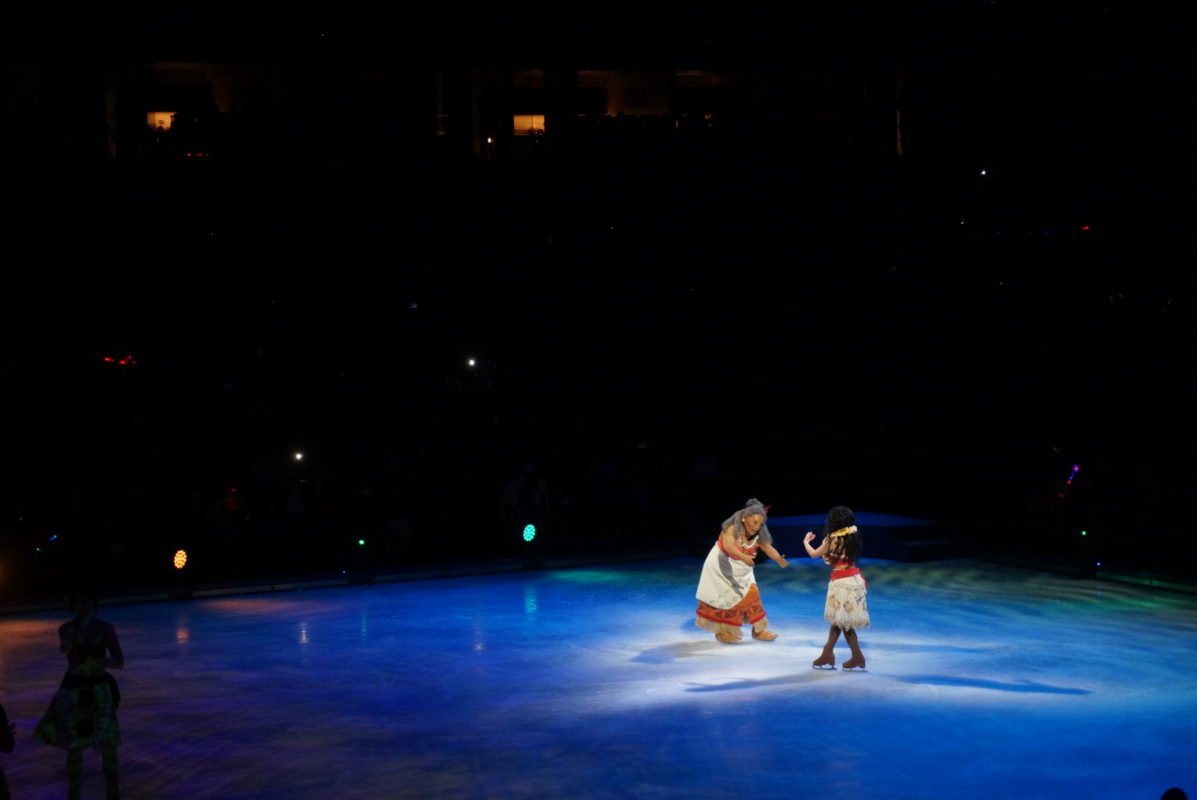 You should definitely check out Disney on Ice when it comes to a city near you. You won't regret it! Tickets are still available on select shows. Check it out here.
We were given tickets to Disney on Ice but all thoughts and opinions are my own.