On November 7th, Ju-Ju-Be Intl will be releasing a new print called Electric Black to join the Onxy Collection! Here are a few pictures comparing Electric Black with some other prints in my collection. It's such a vibrant blue that's bold and bright. Some people might not like the zig-zag print but I love it. It makes it look more edgy!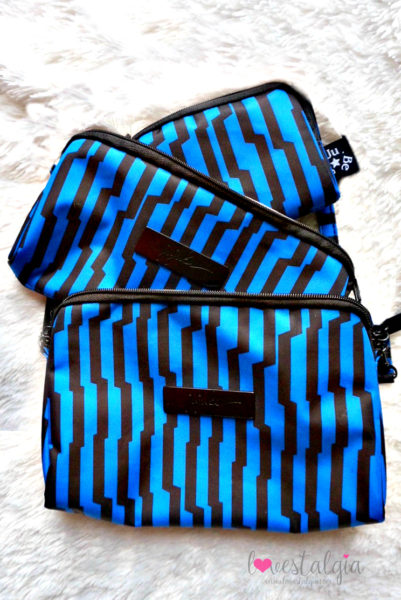 Bag Styles
It will be available in the following bag styles:
B.F.F.
Be Right Back (BRB)
MiniBe
Super Be
Be Light
Be Set
Be Quick
Fuel Cell
Be Neat
Paci Pod
Messenger Strap
Electric Black will be available at specialty stores for purchase on November 7th so make your list! Now onto the comparison pictures!
Electric Black Print Comparisons
Here it is with Tokidoki Sweet Victory and Rad Hearts. I love how the blue brings out all the other blues in the two prints! I think it also looks good with Super Toki.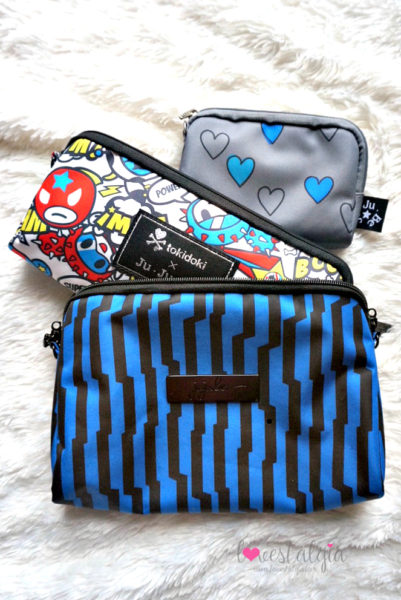 Here is Electric Black with Hello Friends and Super Toki. That blue just makes everything more vibrant!
Sea Punk looks good with Electric Black too! I love to add Rosy Posy with prints whenever I get the chance. I think the blues compliment each other.
My favorite print with it is Black Petals. How gorgeous is that combination?! It looks good with Black Magic too!

What do you think of Electric Black with some of the Legacy Prints? Here it is with The Queen of the Nile (QOTN) and Duchess. I can't decide!
Electric Black is sure to bring a bolt of color into your Ju-Ju-Be collection so don't miss out on November 7th! What's your favorite combination?