Ju-Ju-Be's newest collaboration with Tokidoki and Sanrio called Rainbow Dreams will be coming out on December 5th! It's sure to be a hit with Ju-Ju-Be, Tokidoki and Sanrio fans everywhere. Set on an turquoise aqua background, your favorite Tokidoki and Sanrio characters are frolicking on rainbows and clouds. The interior of the bag features a colorful rainbow striped lining. It's seriously so adorable!!
Rainbow Dreams will come out in the following bag styles:
Be Quick, Be Prepared, Fuel Cell, Be Tagged, Paci Pod, B.F.F., Be Neat, Changing Pad, Be Right Back, Super Be, HoboBe, Messenger Strap, MiniBe, Be Light, Starlet, Super Star, Be Classy, Be Set, Be Rich, Be Spendy, Be Charged, Itty Bitty Be, Be Dry, Be organized, Be Sporty, and Be Bop
Here's a closer look at the Be Prepared and Be Right Back (my personal favorite style!)
Rainbow Dreams BRB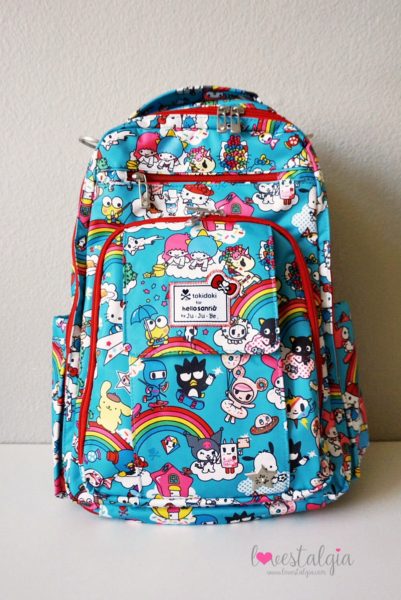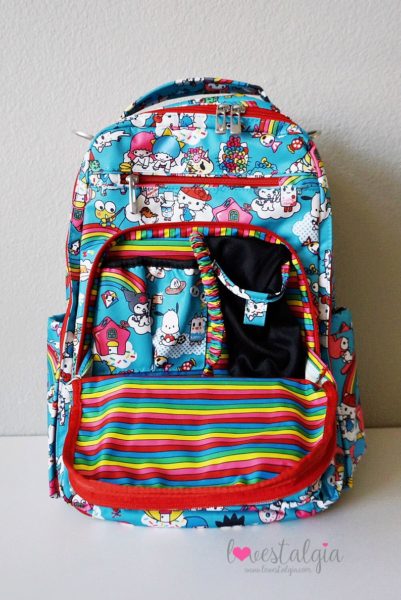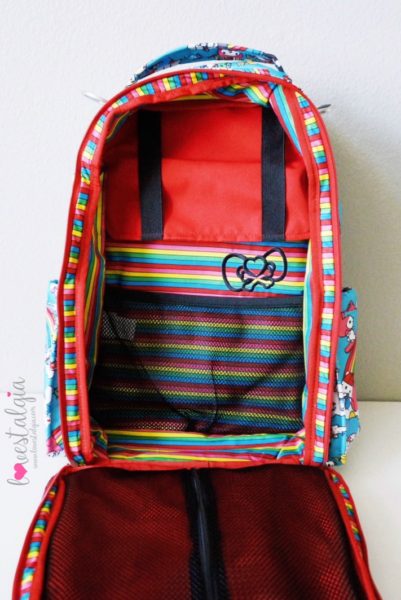 Rainbow Dreams Be Prepared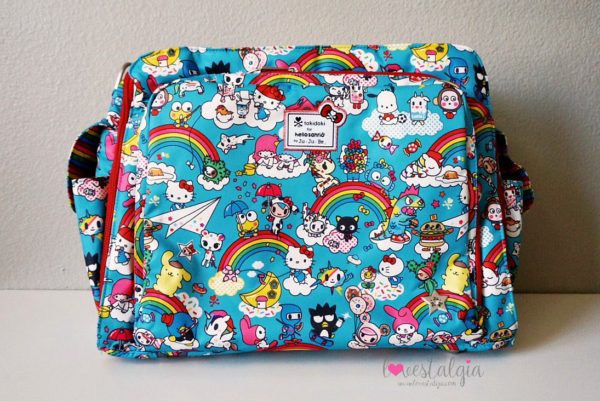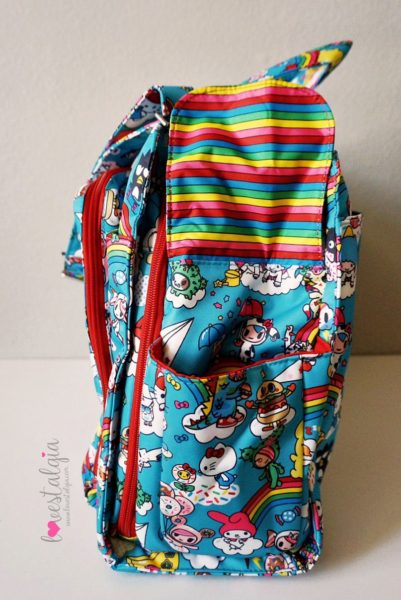 The zipper pulls have a little gem to give it a touch of sparkle!

What do you think of this collaboration? Will you be getting anything? Be sure to tune in next week for a print comparison post!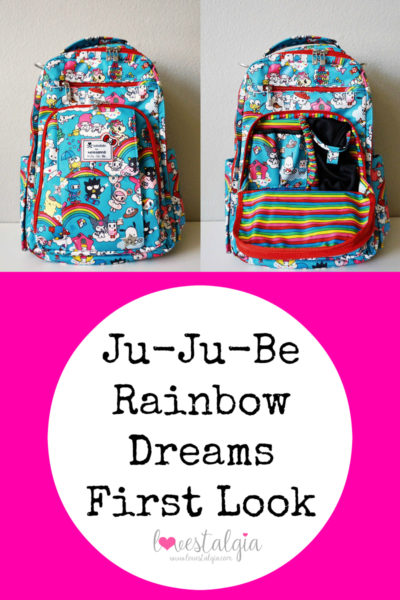 Check out my other Ju-Ju-Be posts on Electric Black and Pump Bags.