A new Tokidoki x Ju-Ju-Be print called Sushi Cars will be launch on February 6th. Not only is there a new print but three new bag styles- Mini Helix, Be Dapper, and Be Packed. The Mini Helix is a much smaller version of the Helix- similar to an Itty Bitty Be. The Be Dapper is a good grooming kit bag or another organizational bag/unstructured makeup bag. The Be Packed is a new backpack style which I will be comparing today with existing Ju-Ju-Be diaper bag backpack styles.
The Be Packed is the perfect choice between a BRB and a Mini Be. It has internal organization, a zippered front pocket as well as a handle on the top. It doesn't open all the way around like a BRB. It has one mesh pocket on the side for a thermos or water bottle. I think it would make a great backpack for your child or for you! It doesn't come with a changing pad so if you wanted to use it as a diaper bag, be sure to grab a changing pad in your existing collection.
Comparisons of the Be Packed With Other Ju-Ju-Be Backpacks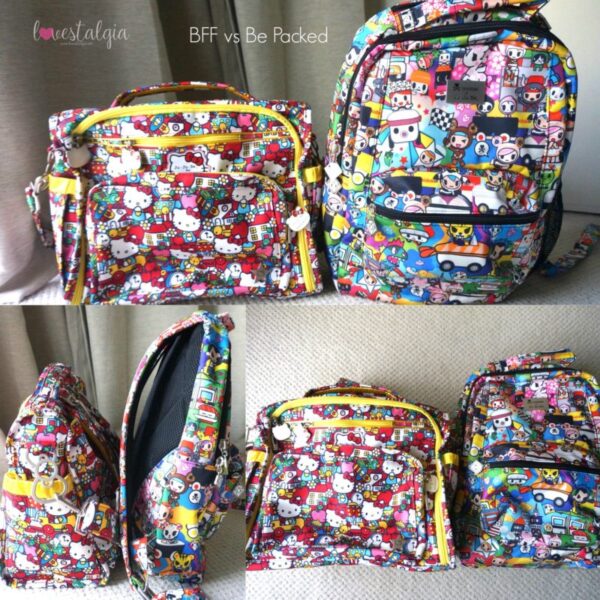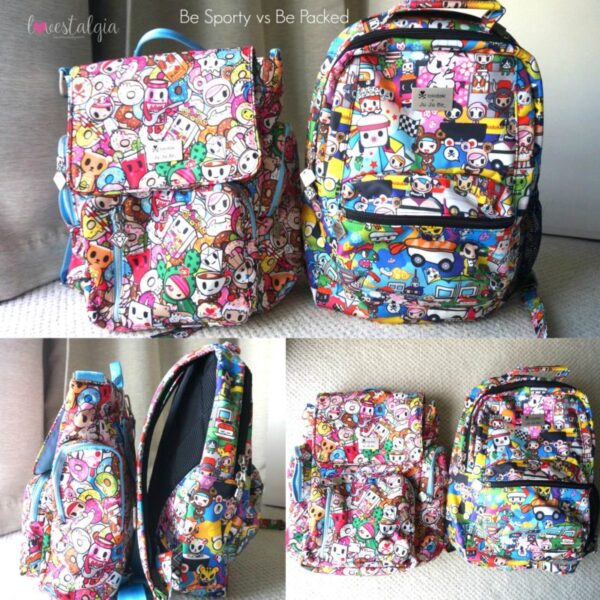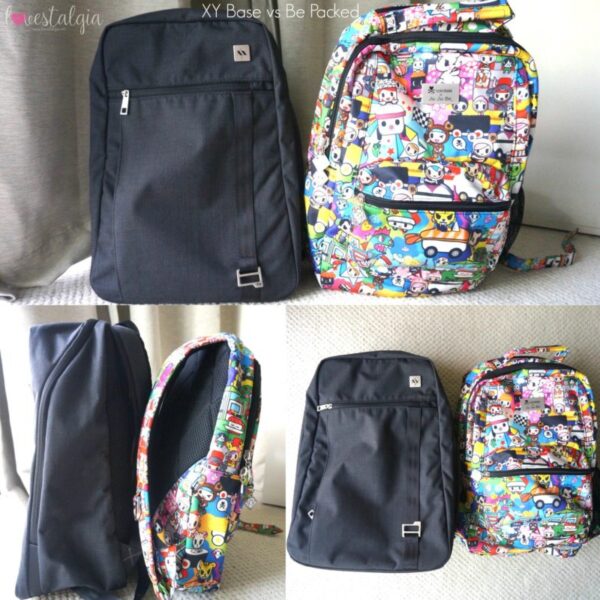 You can purchase this as well as other bags in the line on February 6th at 12am PST on Ju-Ju-Be. It's a great bag for you or your kids!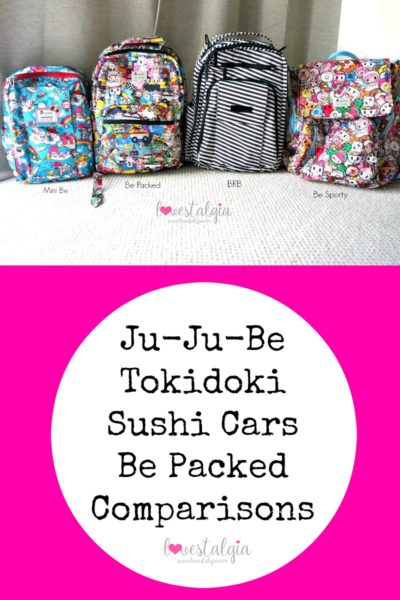 You can check out my other Ju-Ju-Be posts here.