On February 6th, Ju-Ju-Be will be launching a new bag style to add to their Breast Pump Diaper Bag line called the Be Nurtured. The Be Nurtured Breast Pump Bag will be a back pack style bag that comes with a messenger strap. It will come in either two prints- Dot Dot Dot or Black Matrix. I was able to get the Be Nurtured in Black Matrix and wanted to show you some comparison pictures with the other Pump Bags as well as some of Ju-Ju-Be's popular back pack styles.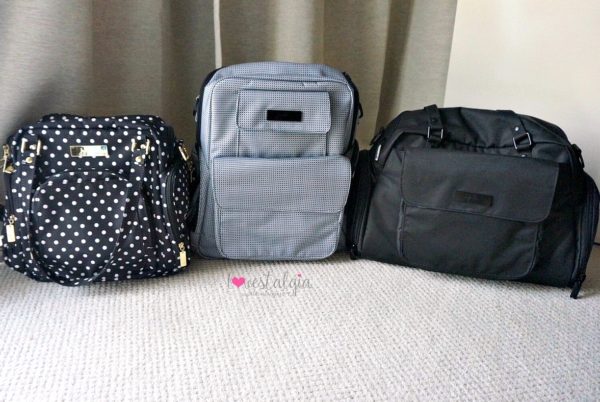 Comparison of the Be Nurtured, Be Supplied and Be Pumped
The Be Nurtured is taller than both the Be Supplied and Be Pumped. It is the perfect in between size between the two and would be a great pump bag for a working mom. My friend Rachel of Team Richey did an amazing packing video showing you how much the Be Nurtured holds!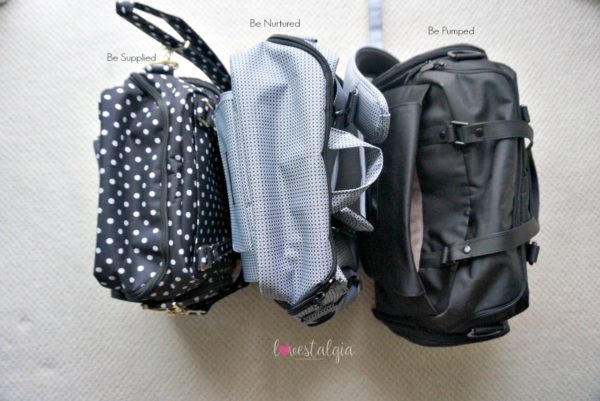 Comparison of the Be Nurtured & Other Ju-Ju-Be Bags
What if you're not a pumping mama but still want to add this bag to your diaper bag collection? Should you do it? Here are some comparison pictures of the Be Nurtured and the BRB, BFF, and the Be Classy. It's wider than the BRB but not as wide as a BFF but will hold more than a BRB. So if the BFF is too wider for you and you need more room for whatever you pack, the Be Nurtured would be an amazing diaper bag!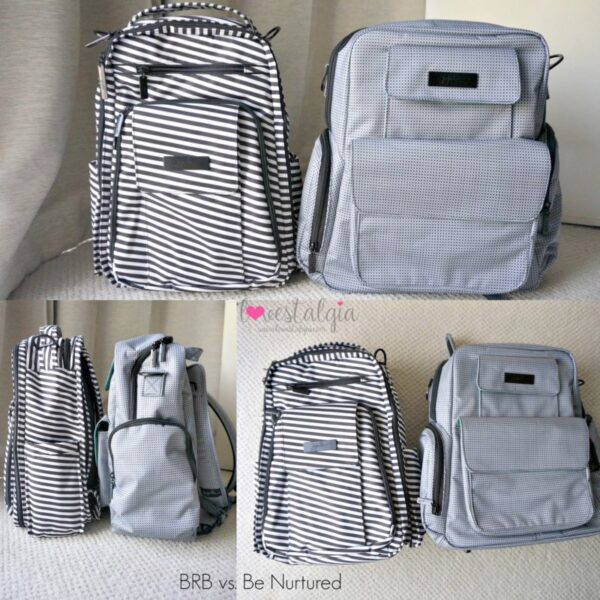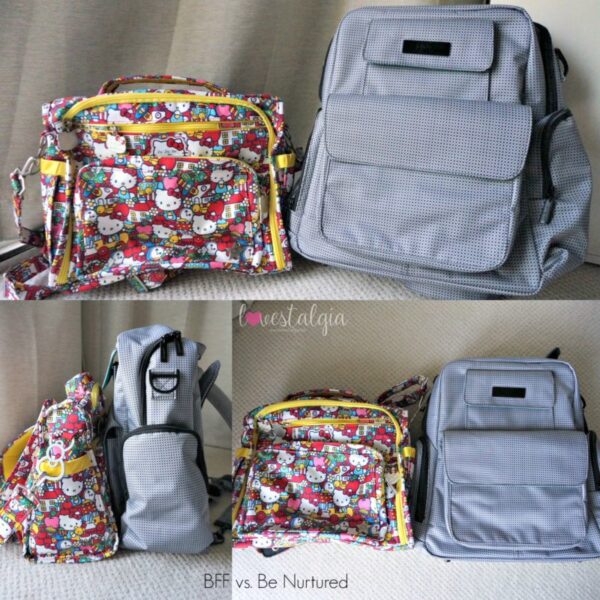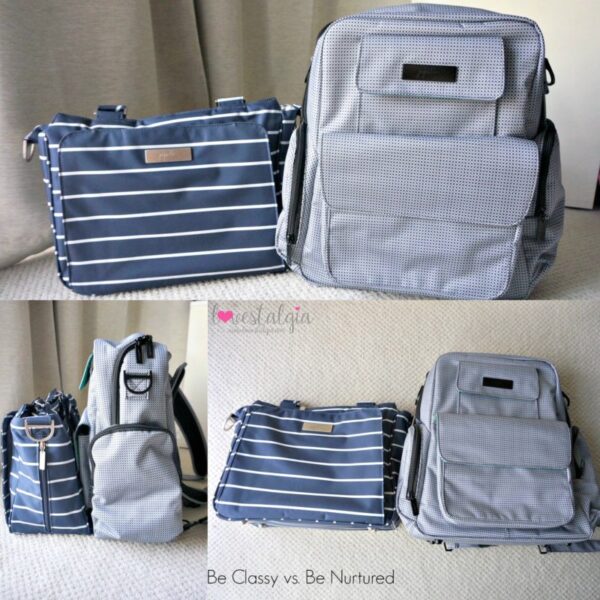 So is Ju-Ju-Be's Be Nurtured bag something you need to get? It would make a great pump bag or even just a diaper bag for mamas that like to pack a lot. Be sure to shop through me on Feb. 6 at 12am pst at Ju-Ju-Be.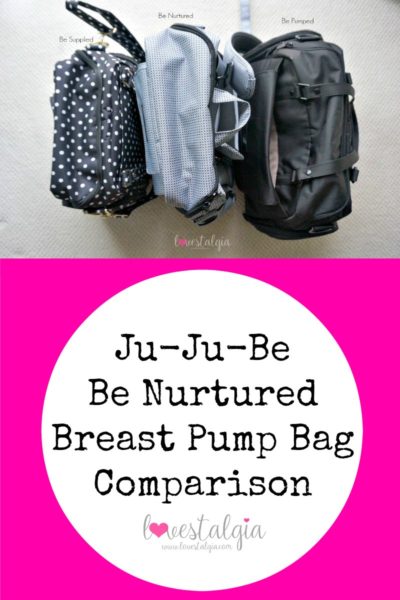 Check out my other Ju-Ju-Be posts about the breast pump bags here!