Happy first day of December! Can you believe it's already December? Time is going by fast but guess what that means? For all my Pink Lady readers (fans of Ju-Ju-Be Diaper Bags), it's almost time for the launch of Ju-Ju-Be's latest collaboration with Hello Sanrio and Tokidoki called Rainbow Dreams! I posted a blog post last week showing you an up close look at the BRB and Be Prepared bags! Today I'll show you some pictures of Ju-Ju-Be Rainbow Dreams print comparisons with other Ju-Ju-Be bags I own.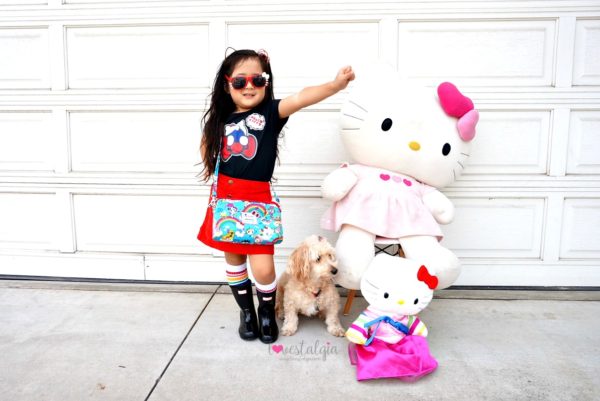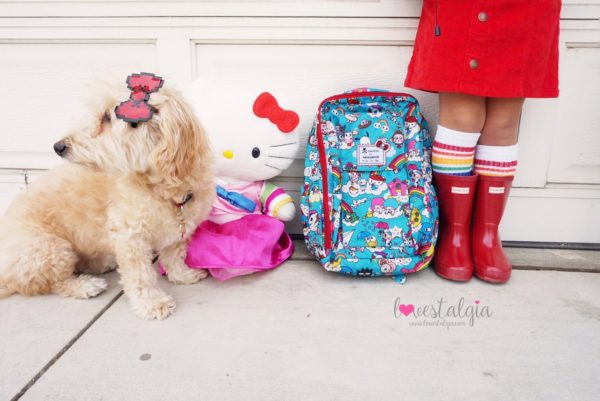 Print Comparisons
I wish I had a few more Hello Kitty collaboration bags (especially Lucky Stars) but I didn't have it so I couldn't do a comparison but here are the bags that I do have!
The BeBop has returned and it's cuter than ever. It first came out in the Dream World print and it's even more adorable in Rainbow Dreams!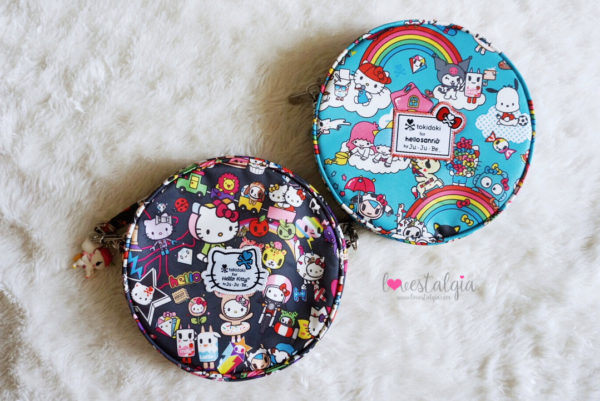 Here's Rainbow Dreams with Hello Sanrio. This is Hello Sanrio from Kristin's Cut Up Shop. The original Hello Sanrio print with red zippers would go well together as well!
Rainbow Dreams Print Comparisons with the Be Set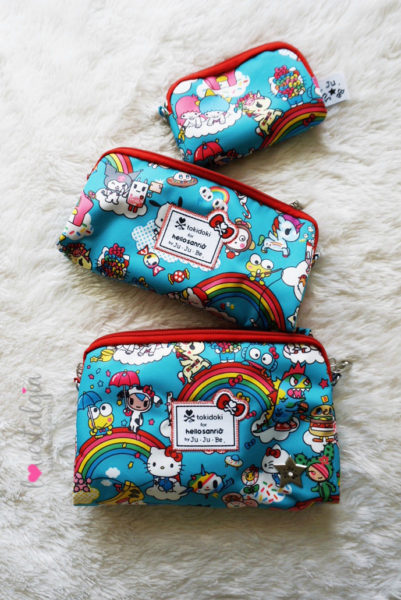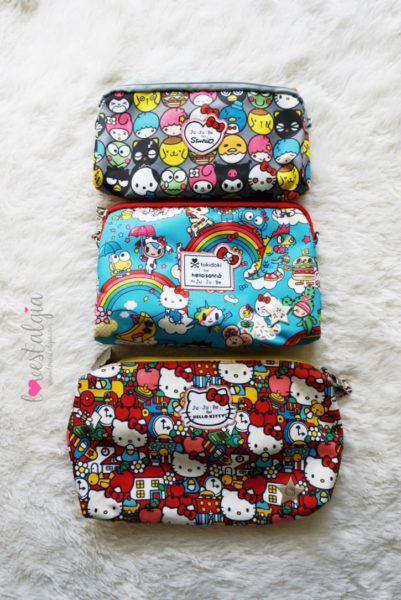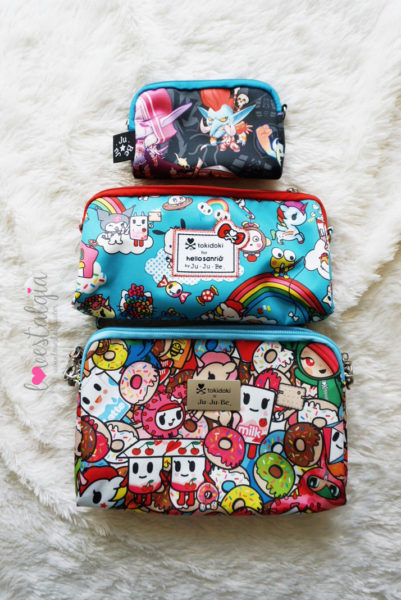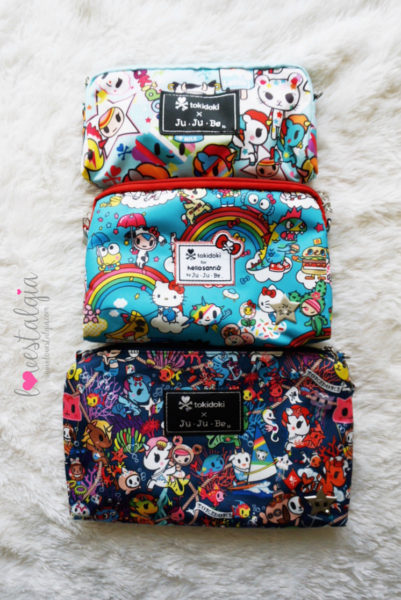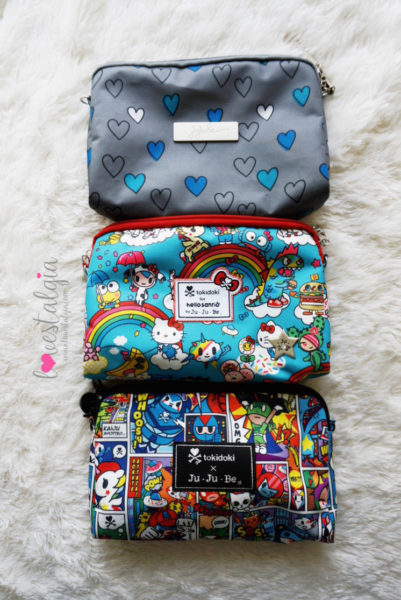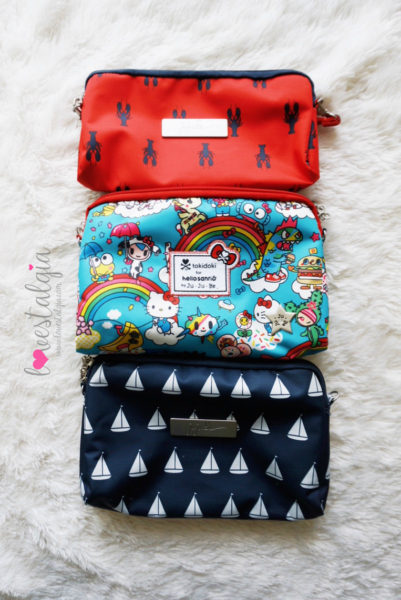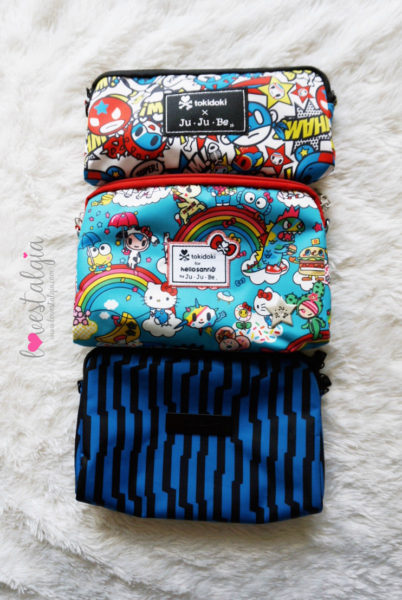 I also have some Rainbow Dreams print comparisons with the black and white prints in my collection. Duchess, Black Petals, First Lady and Black Magic!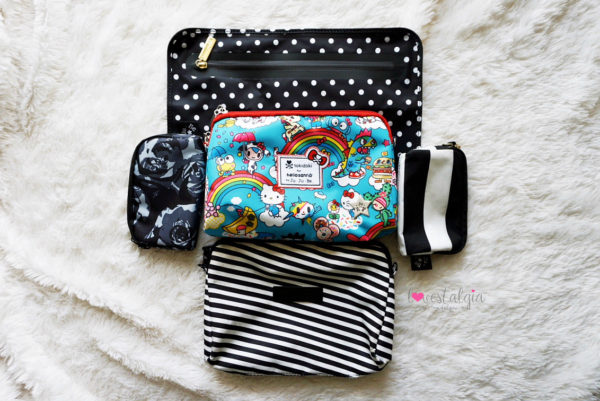 Let me know what's on your wish list for Rainbow Dreams! It's launching on December 5th. Find a trunk show near you here and check out Ju-Ju-Be's Pinterest page to see all the styles.
Check out my other Ju-Ju-Be posts on Rainbow Dreams, Electric Black and Sea Punk.
*I received their products in advance for review. All opinions and thoughts are my own*