Hi Friends! I posted these reading tips on Instagram but also wanted to post them here. I used these reading fluency tips when I was a classroom teacher as well as with A. Let me know if they help you!
What is fluency?
Fluency in reading is defined as the ability to read with speed, accuracy, and expression. I used to tell my students that the goal was to sound like you are talking with reading and not like a robot. A fluent reader is able to read with expression because they can decode words automatically. Their reading is smooth and not choppy.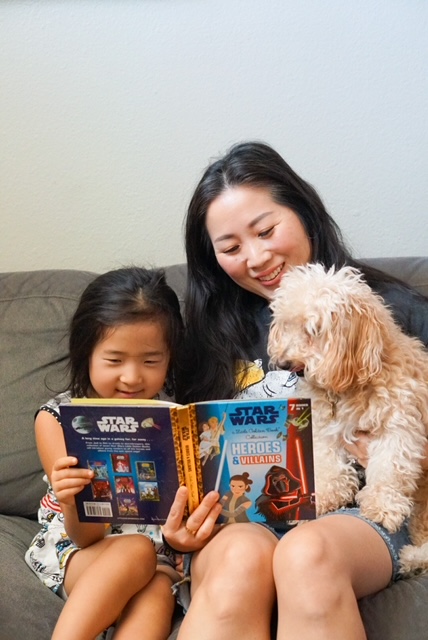 Reading Tips & Strategies
Have students track words with their fingers.
Model reading.
Listen to recorded stories.
Practice echo reading.
Practice choral reading.
Tracking:
Tracking the words while you read is important because it helps readers connect the written word with the spoken word. You can have students use their fingers or even guided reading strips to help keep students on track when they read. You can make special pointers or use a pencil with a special eraser.
Model Reading:
Read aloud to your kids to model fluency, intonation and expression while reading. Fluent readers read with feeling and expression and you, as their teacher/parent, can model that for them through reading out loud. For example, when words are in all caps, it's like yelling so when you read to your child, read those words louder.
A and I used to read a lot together when she was younger. As she has grown to be a more confident reader, she reads on her own or during our homeschool day. I still try to read with her or to her a few nights a week.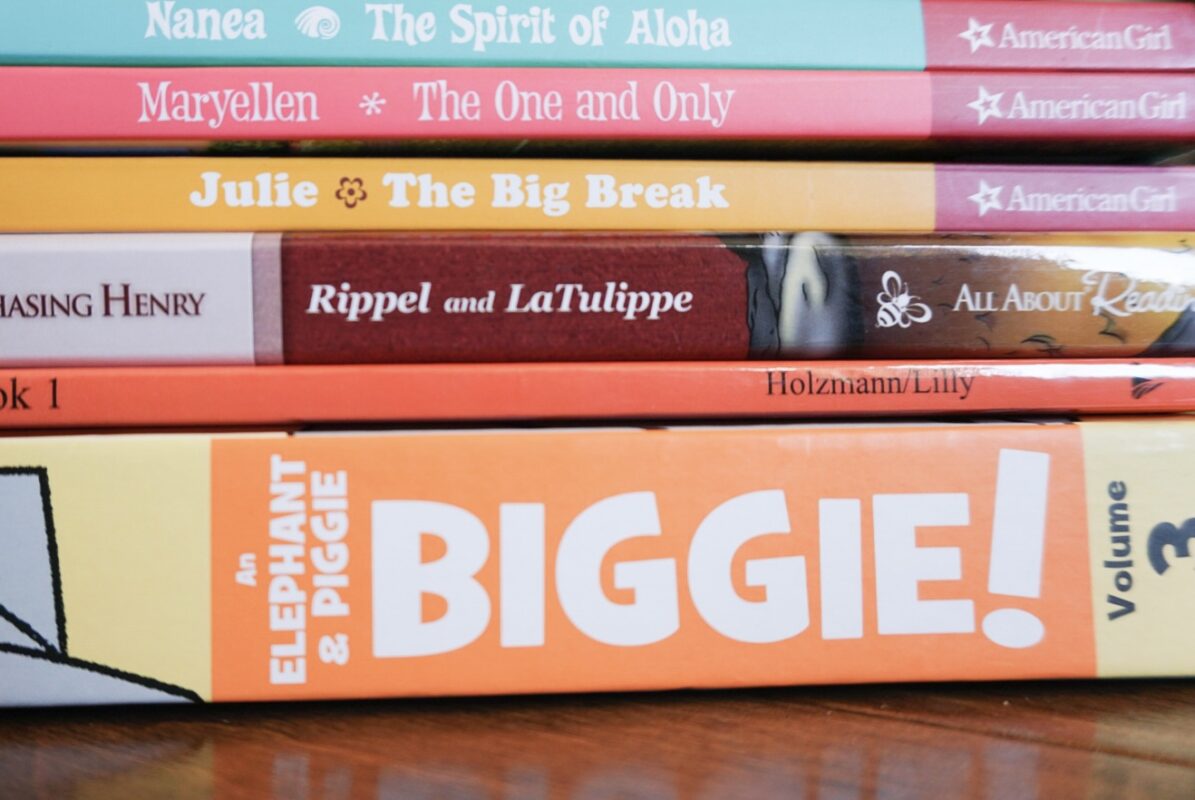 Listen to recorded stories.
Have students listen to recorded stories. You can record yourself reading the story or Google Youtube videos of the book. Sometimes authors even post resources on their websites or videos of them reading. Students can track the words with their fingers as they listen or with a special "pointer." When I used to teach, we had a listening center where I had books on tape or CD (from Scholastic) and kids would pick a story to "read" and listen to. It's just another way to provide a literacy rich environment.
Echo Reading
Echo reading is a strategy in reading where students "echo" back whatever you've read. As you read, students track what you've read. They then re-read what you just read and echo it back to you. They should read it exactly the way you did. Sometimes it's fun to read in silly voices and have your reader copy you! This strategy is great to build up their confidence especially for the reluctant readers. It also models intonation and expression in reading which helps build reading fluency.
Choral Reading
Choral reading is when you and your students read a part of the story together. When you choral read with your students, you read a passage together. In a classroom setting, it can be done in small groups or as a whole class. You can also partner with someone and choral read together. Often times better readers are paired with readers of who need more help. It helps build fluency and confidence and is another technique to use in reading.
Goal
All these reading fluency tips and strategies are used to help attain the goal of being a better reader! Also, practicing sight words through memorization will help greatly. Reading should be fun! But for struggling readers, it becomes a chore. I hope these tips helped!
Want more homeschooling tips? Check out these posts: