Hi Friends! I posted some resources and ideas of things you can do with students if you're suddenly homeschooling on Instagram yesterday. I'll list some of those here as well as some additional resources and ideas so that you will have things you can do with your kids. Some districts may provide you with additional support or resources but I am sharing things that I have used while homeschooling or when I taught elementary school. I've also included some resources that came highly recommended by other homeschoolers.
Worksheets or Curriculum:
Teachers Pay Teachers has tons of worksheets, some are free, some you have to pay for. You can search by subject as well as grade level. Some TpT sellers have free downloadable previews of the curriculum or you can check the individual's blog or Instagram to look at what they have.
The Moffatt Girls– my favorite TpT seller is Annie Moffatt. I have purchased a lot of her products to homeschool A. I love that she has no-prep packets and she has been working around the clock to provide a 3 week learn at home packet for grades Pre-K through 3rd grade. She also has a Facebook Group which alerts people of new curriculum or answers questions about her products.
Chelsea from Let's Play School has TONS of great learning activities in her e-store. We subscribe to her Book Club which comes monthly and has several activities that go with a book for the month. The book is provided as well as some instructions. She also shares A LOT on her Instagram of how she homeschools.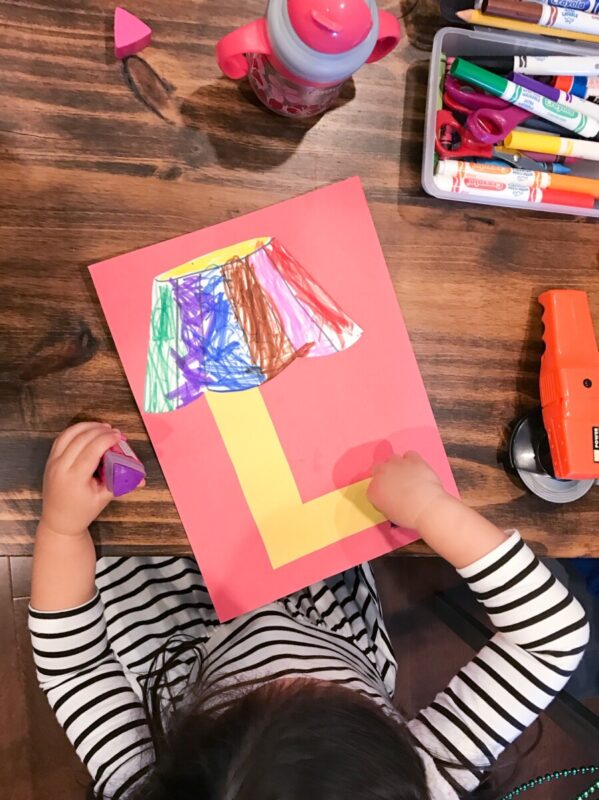 Podcasts:
Other Resources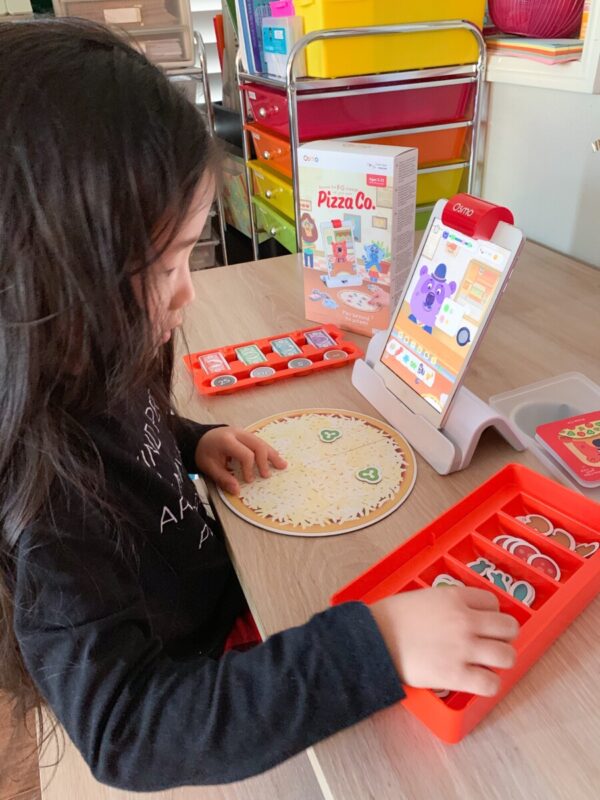 Activity Ideas
Keep a journal. You can give your kids a topic to write about or you can just let them write about anything. Sometimes I have a writing prompt (What's your favorite _____? Tell me how to make something. What did you do over the weekend? etc.) or I just let her write about whatever she wants to.
Create an art bin. You can get some paint, markers, crayons, scissors, construction paper, paper or even an art journal and let your kids create something.
Read a lot of books! If you don't want to go to the library, you can always order books on Amazon or Kindle. There are so many activities you can do with books too.

Talk about character, setting, what happened in the story, and what's their favorite part.
You can take a part of the story, retype it, and have them re-read it multiple times to work on fluency.
You can also take a passage from the book and use a highlighter and have them hunt for words (like short vowel words, long vowel words, nouns, verbs, adjectives.) Whatever skill you're working on.
One of my favorite authors- Robert Munsch– has a website where he reads a lot of his stories to you. You can have your kids listen and follow along or just listen if you don't have that book.
More Activity Ideas
Cook or bake together for some math (measuring) or science (making predictions about what happens with you put all the ingredients together.)
Make a list of questions (interrogative sentences) using who, what when, where, how. Let them ask Alexa or Goggle questions. (This will give you a little break too!)
Go outside in your backyard or at a park nearby (without a lot of people around to respect social distancing) and explore nature. Make observations about the trees, leaves, flowers, dirt, rocks, etc. You can also keep a nature journal to record your observations.
Play board games or card games!
If you have multiple children, have the older ones "teach" or read to the younger ones. Or even help them draw or color. They can pretend to be the teacher for that activity.
Set a timer and make things a "competition" or game so that whoever finishes an activity first will get a prize. The prize can be simple like a piece of candy, a sticker, or picking the movie or show to watch.
Watch a movie! Afterwards, they can write about the characters and tell you their favorite part. I have A write about her favorite things often throughout various subject areas in homeschooling. I think its important for them to have opinions about things and not be afraid to share it!
More than anything, enjoy the time you get to spend with your kids. This is one of the things I absolutely love about homeschooling (most days) with A, that I get to spend time with her, snuggle her and just be together.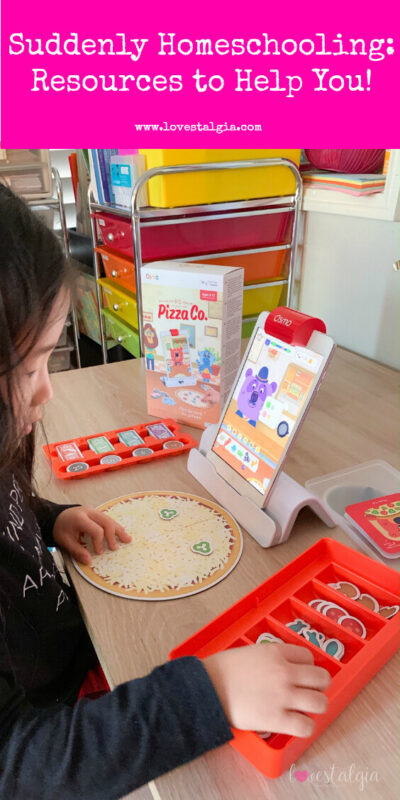 Let me know if you have any questions! I know that suddenly homeschooling can be a bit overwhelming but you've got this! I'll keep adding to this post or check my Instagram for more. We're all in this together!
Here are a few other homeschooling posts: organization and ideas, things we did in kindergarten, and preschool ideas.