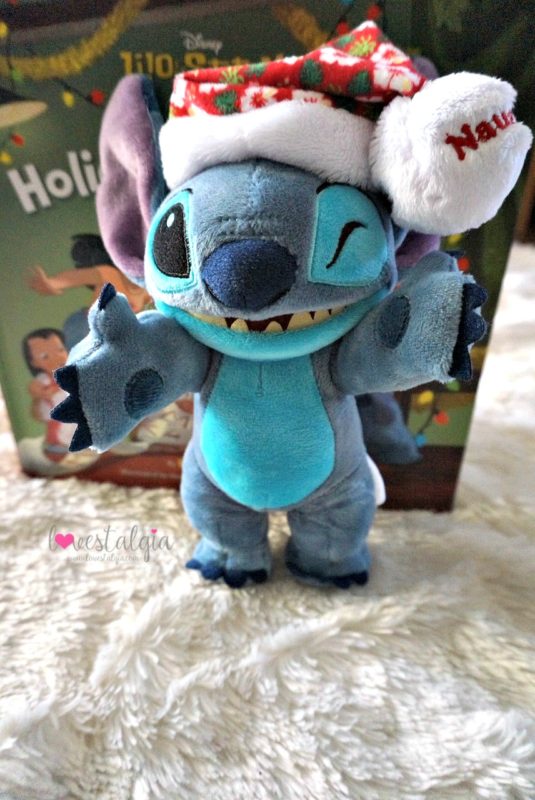 I've never jumped on the "Elf on the Shelf" tradition. I've seen numerous Facebook friends  post about the creative ways their elf would get into trouble. There were also some friends who would complain about having to move the elf or how they forgot to move their elf. It seemed like too much of a hassle.
But when I found out that Disney came out with Holiday Mischief with Stitch, I had to track one down. Luckily I was able to pick one up at the World of Disney.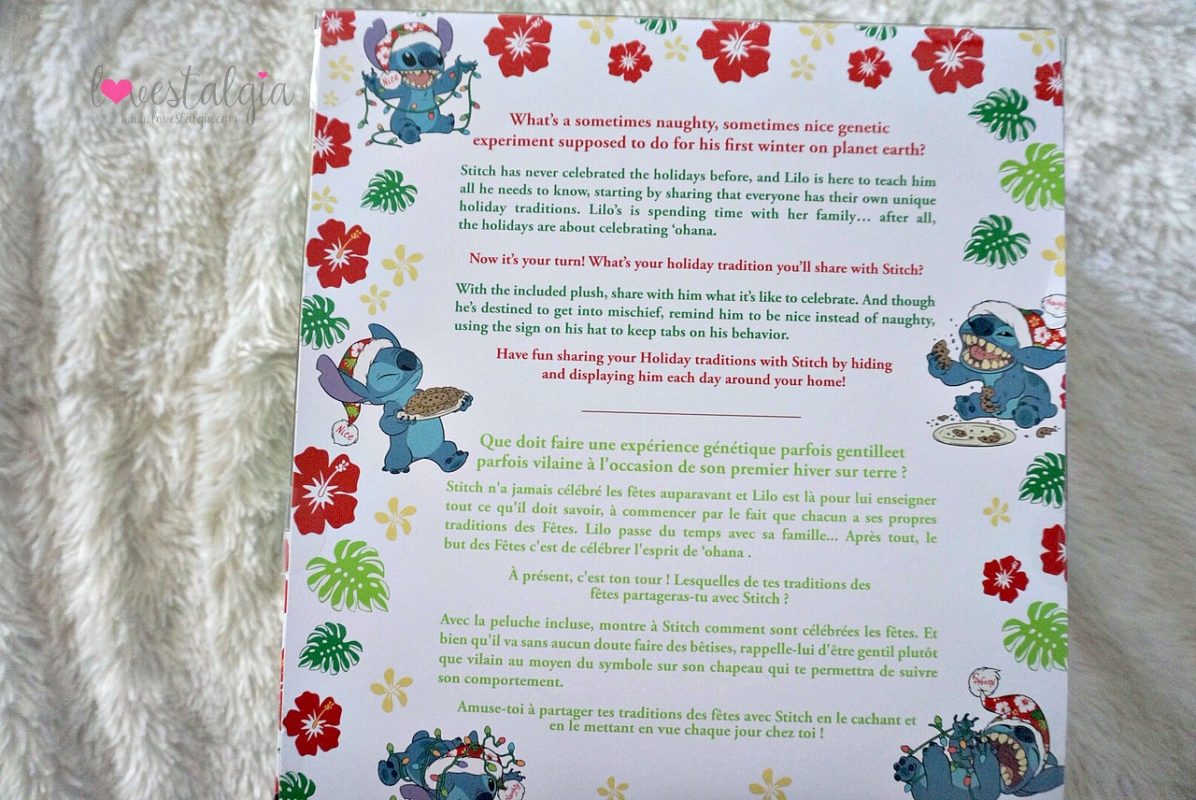 Holiday Mischief With Stitch
Holiday Mischief with Stitch comes with a book and posable Stitch doll in a gift box. The hardcover book is 24 pages long, written by Elizabeth Schaefer and illustrated by the Disney Storybook Team. Stitch's hat says Naughty on one side and Nice on the other side of the pom pom.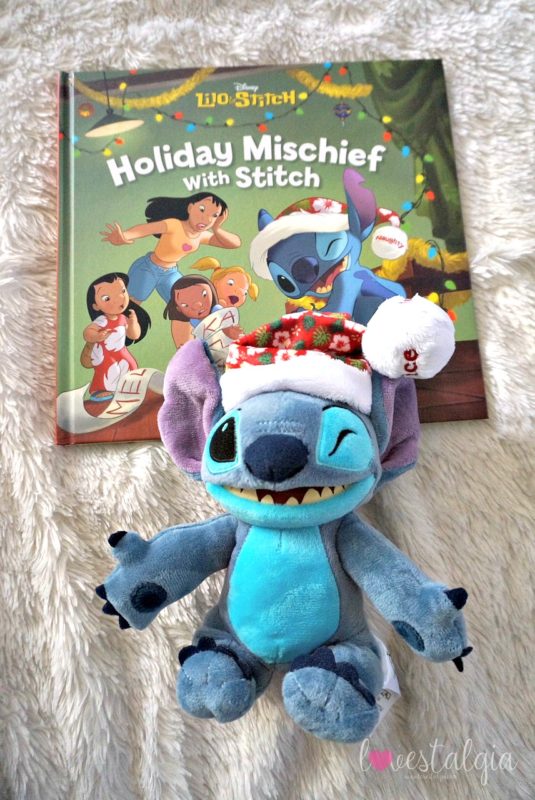 The story is about our beloved alien who has never celebrated the holidays on Earth. Lilo teaches him about various holiday traditions such as Hanukkah, Kawanza, and Christmas. I think it's such a great way to share about other holiday traditions. The book is a bit lengthy for young children. The suggested age for the book is 10+ but I would still read it to my daughter who is 5. For younger children, you might want to paraphrase it if they have a short attention span.
The book ends with Stitch running off to learn about more holiday traditions. Lilo encourages the reader to share with him their own traditions! You can have fun hiding him around the house or show him up to know good or getting into some trouble.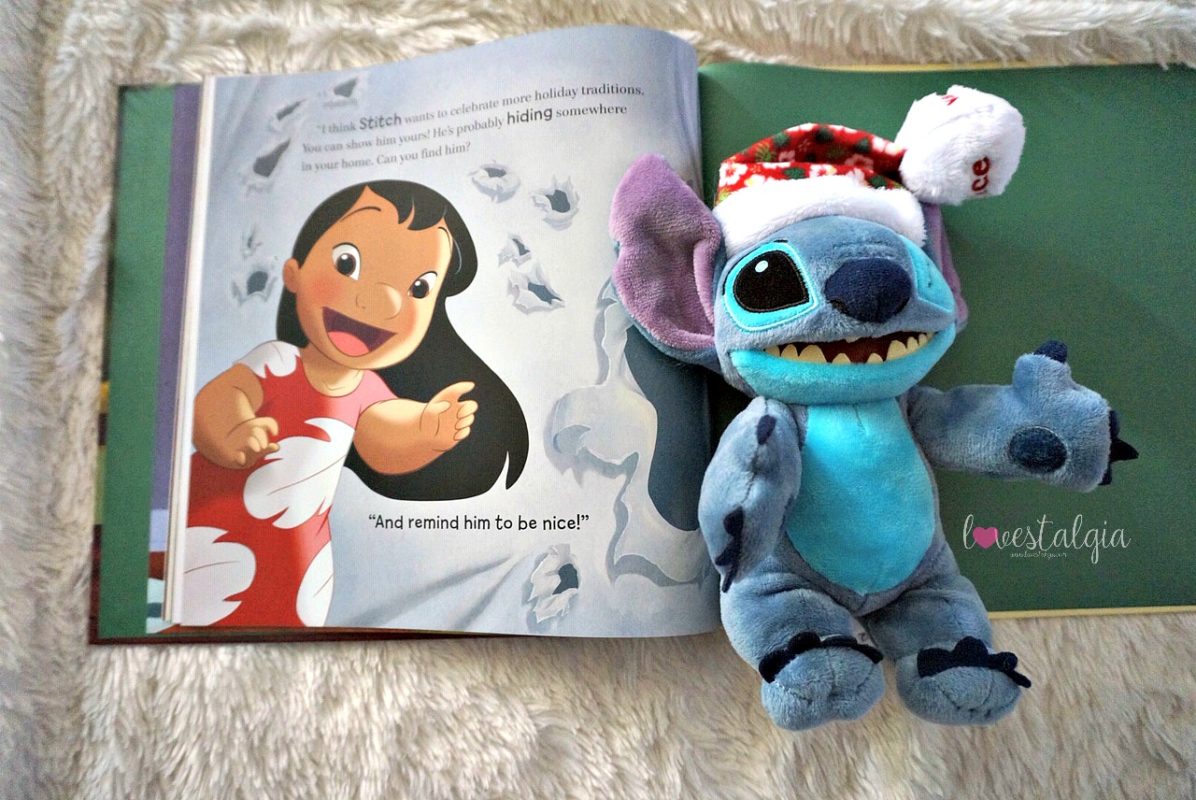 Should you get it?
I think this is a great alternative to the Elf in the Shelf. I love that it talks about different holiday traditions to expose kids to other cultures and traditions. It can be a great way to talk about your own traditions for the holidays. For older children, they can "teach" Stitch about their holiday traditions. Plus it's based on a beloved character that many Disney fans are familiar with. Stitch is known for getting into mischief so you can have a lot of fun with that each day! You can be as creative or not with this!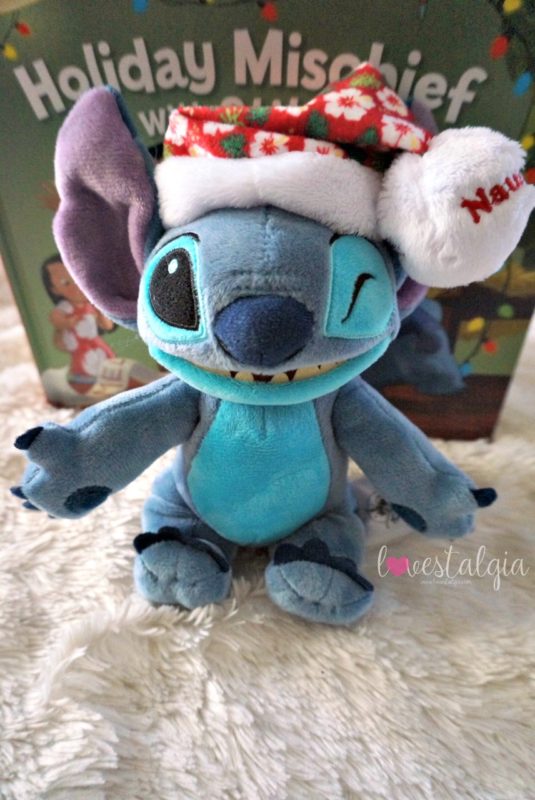 Holiday Mischief with Stitch is available at shopDisney as well as at World of Disney. Will you be purchasing one?