This post is sponsored by Disney Book Group but all thoughts and opinions are my own.
The Pigeon HAS to Go to School! Do You?! The first time I sent A to preschool, I remember having a conversation with her about school. She DID NOT want to go to school. She was scared because she didn't know what it would be like so I took her to visit. We were able to sit in for 15-30 minutes to experience what school was like. After that day, she was excited because she realized that school was AMAZING and so much fun! It wasn't scary to her anymore!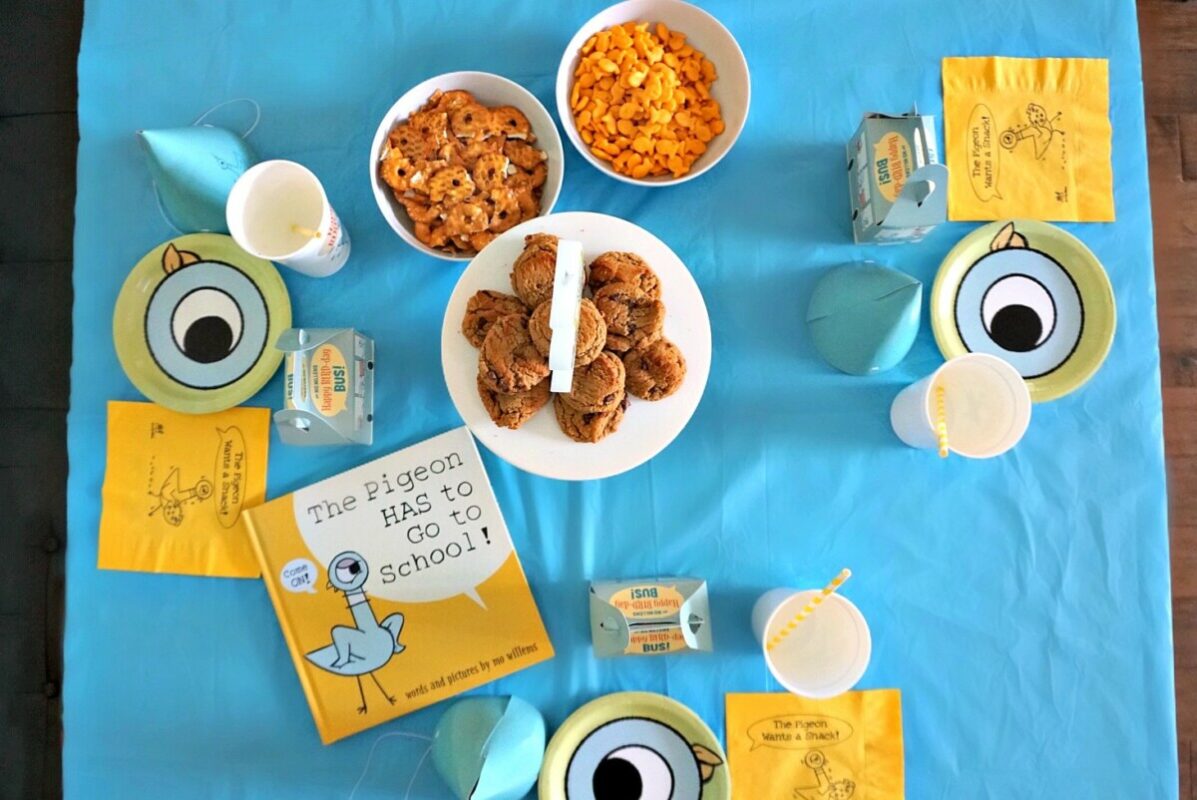 The Pigeon HAS to Go to School!
In Mo Willems' newest book in the Pigeon series entitled The Pigeon HAS to Go to School!, the Pigeon doesn't want to go to school. The Pigeon doesn't know what they do at school. He has so many questions, fears, and doubts about the unknown.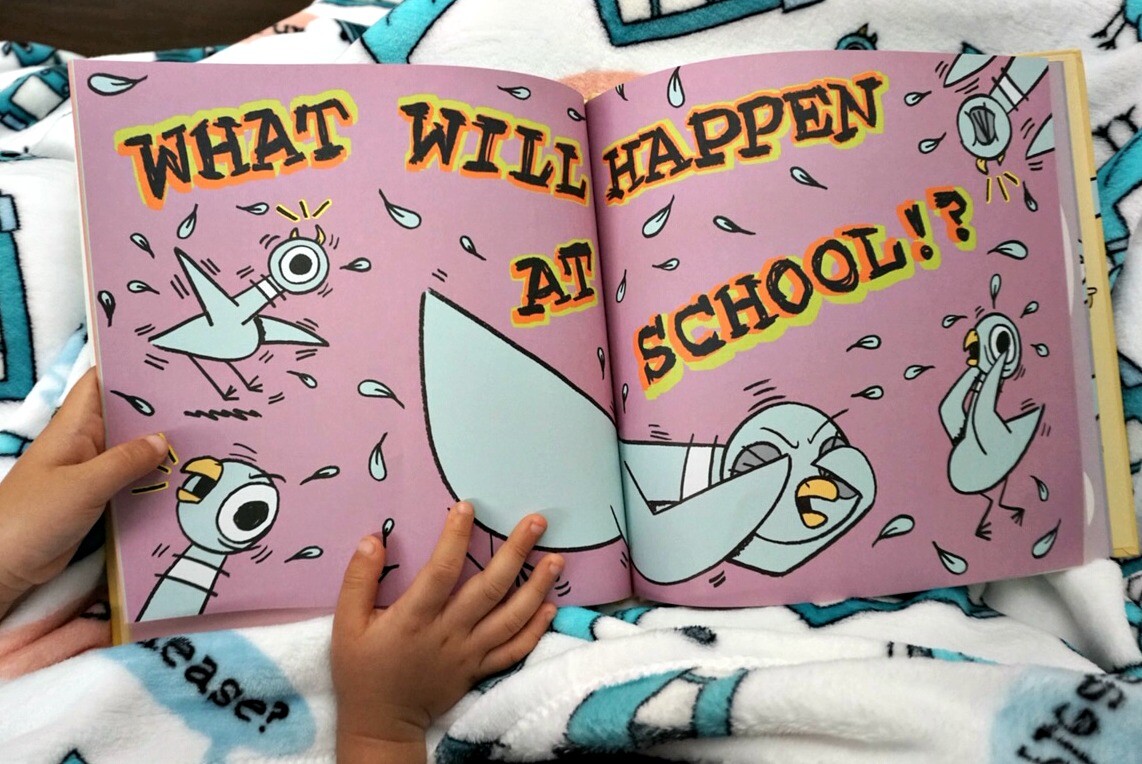 How relatable is that? There have been so many instances in my own life when I didn't want to do something because I didn't know much about it. Mo Willems conveys these emotions and more with such wit and humor! We were laughing throughout the story but I was also nodding my head in agreement at some of the things the Pigeon was saying!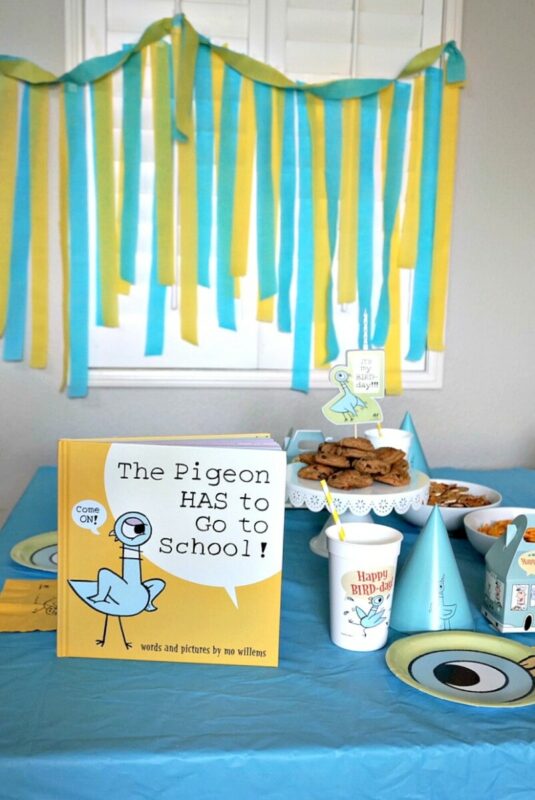 I wish we had this book when A first started school. It is something that would have helped break the ice and alleviate some of her fears. I think it's a great tool to use to communicate with your kids about first day jitters or any kind of new experience or transitions that kids might go through. Plus, the illustrations and story is so engaging and funny! We absolutely loved it!
Mini Pigeon Party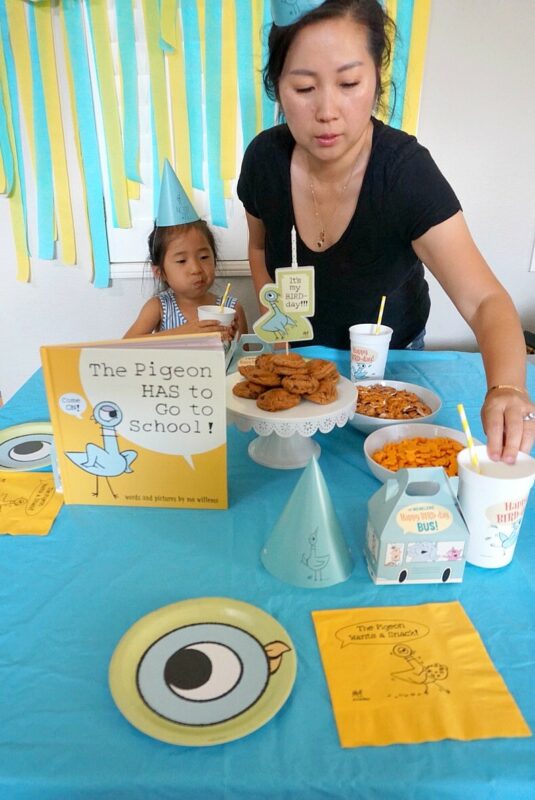 To celebrate the release of The Pigeon HAS to Go to School!, we had a mini Pigeon party with light snacks, treats and a few goodies for school. Because we love chocolate cookies, we made a cookie tower. We also had some of A's favorite snack items- goldfish crackers and pretzels.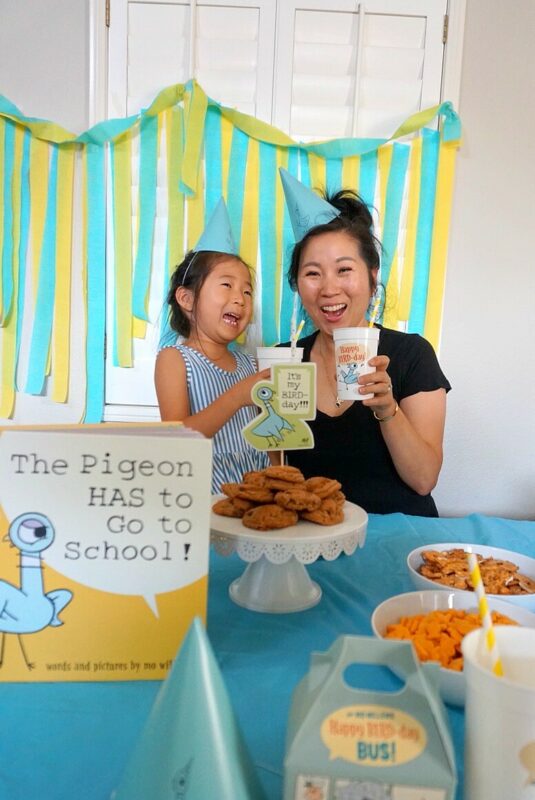 After enjoying our treats, we snuggled up on the couch in our new favorite plush blankets thanks to Berkshire Blanket to re-read the The Pigeon HAS to Go to School! As we read the story, we talked about some of the fears we had whenever we did something new.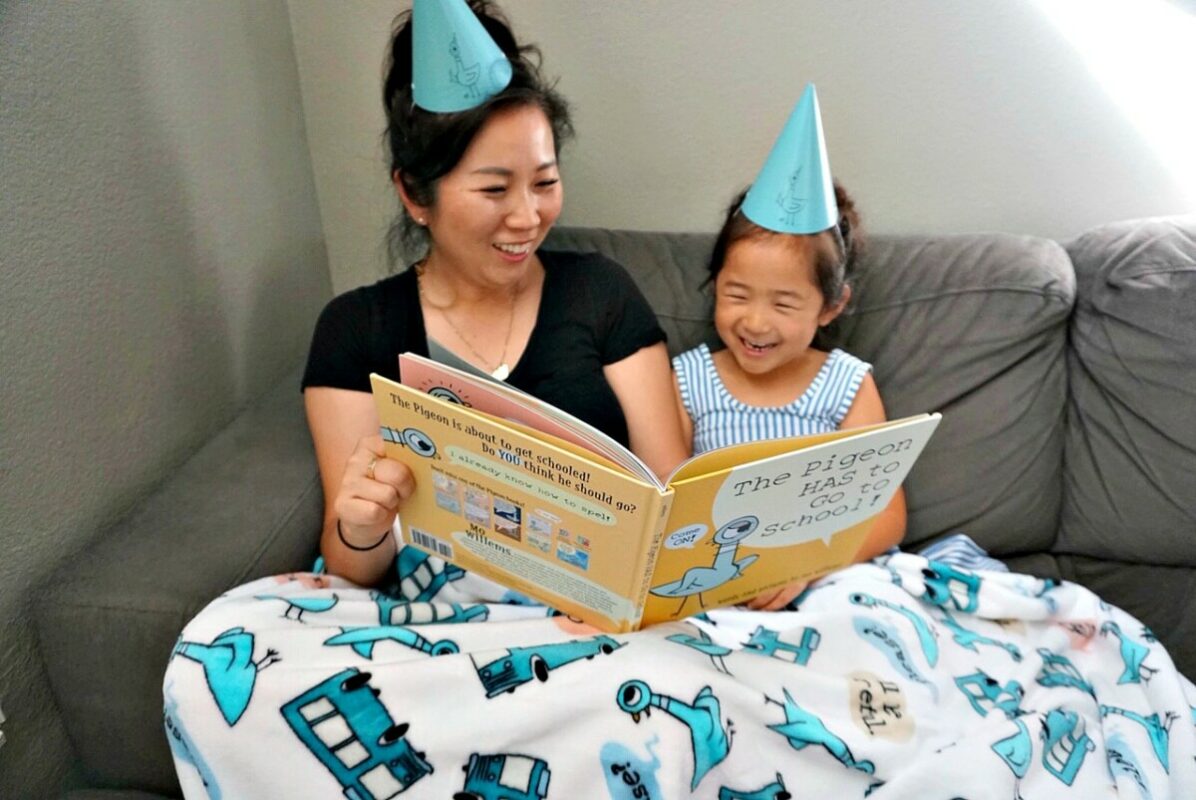 We came to the conclusion that trying new things usually turns out better than we thought!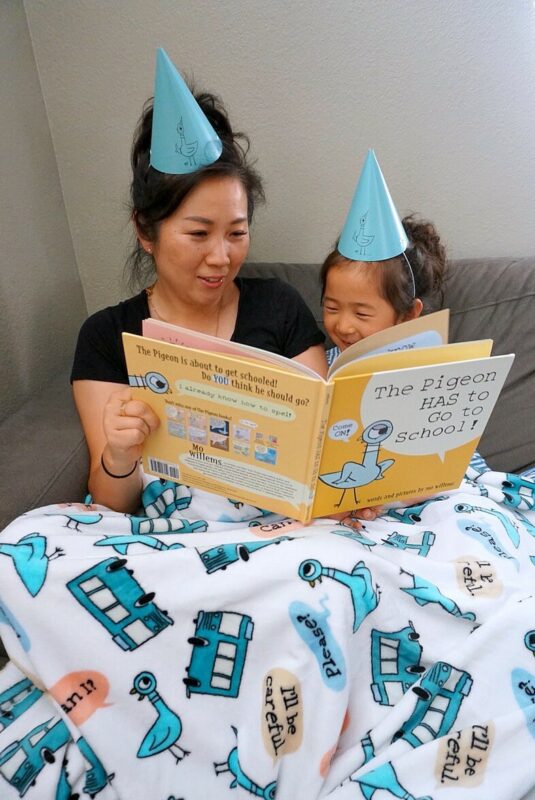 Party Favors
Every party needs to have some favors even if it's just for your family or a small group of friends.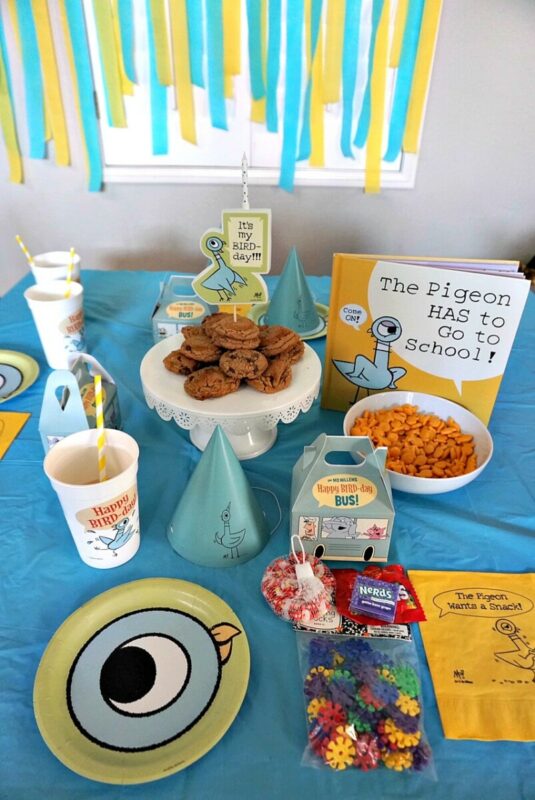 Instead of filling up our favor boxes with only sweets, I decided to include some small toys. I got a puzzle and some erasers which can be used for counting exercises.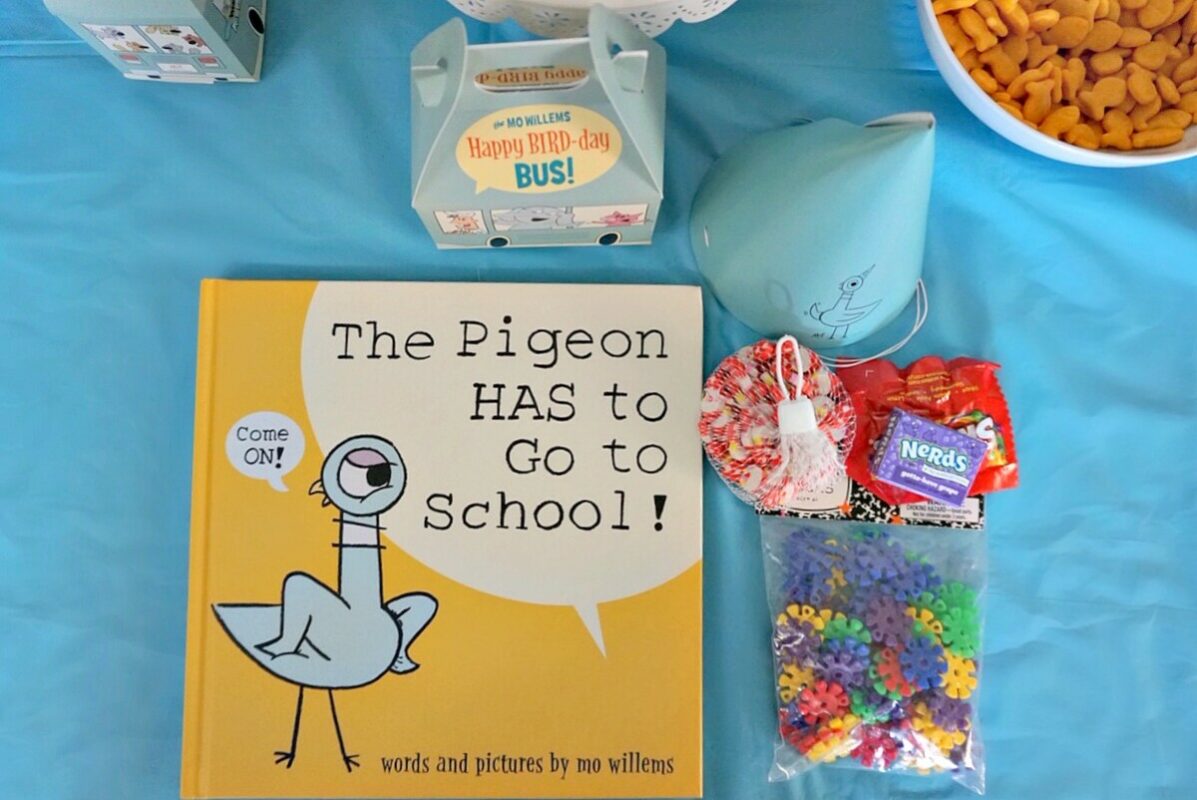 If you haven't picked up a copy of The Pigeon HAS to Go to School!, you're missing out! It's a great addition to the Pigeon series and your home library. If you've read it already, let me know what you think!