This post is sponsored by Disney Book Group but all thoughts and opinions are my own.
You've heard me talk about Mo Willems before and it's because we are huge fans of his books. One of my favorite book series is the Pigeon series. Have you read the Pigeon books before? If you haven't, you MUST get your hands on one and read it ASAP!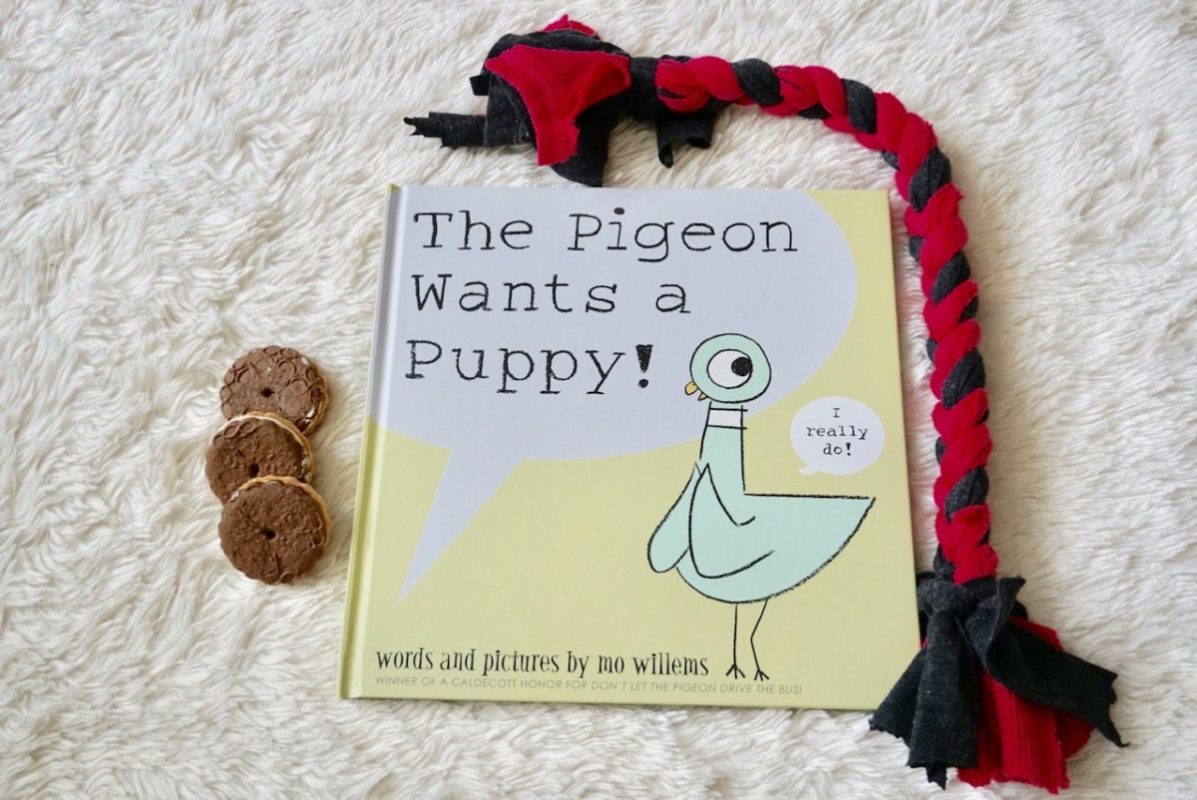 Mo Willems' Pigeon books have been around for 16 years! The books are humorous, light hearted, and easy to read. We've read quite a few of them and we can't wait to read "The Pigeon HAS to Go to School" when it releases in June!
Why We Love the Pigeon
The Pigeon is always up to something in his books. Whenever A and I read them together, we are cracking up throughout because of how silly he is. I love the fact that we can read the books together. They're perfect for early readers with it's repetition and illustrations. Plus, the Pigeon is just SO FUNNY!! I like the fact that by the end of the story, he realizes that whatever he wanted at the beginning of the story wasn't what he REALLY wanted. (Sound familiar? Like when kids are BEGGING for something only to find out that it's not as great as they thought.)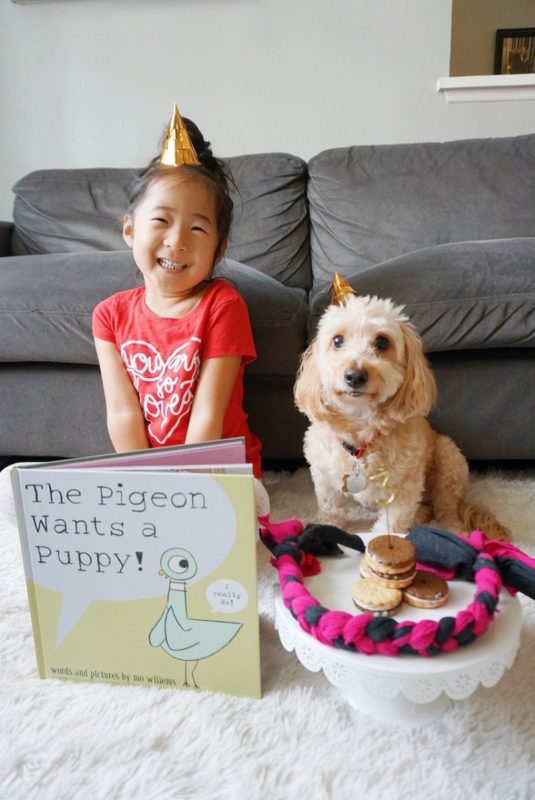 Celebrate
To celebrate Pigeon's 16th BIRD-day, we wanted to throw a little birthday party inspired by The Pigeon Wants a Puppy, one of our favorites from the series. We created an easy DIY dog toy and celebrated with some cookies! Our dog Lexi has been with us before we had A. She's a Doxie Chon (Bichon Frise/Dachshund mix) and so sweet and loyal. We thought she would love this dog toy and who doesn't love cookies!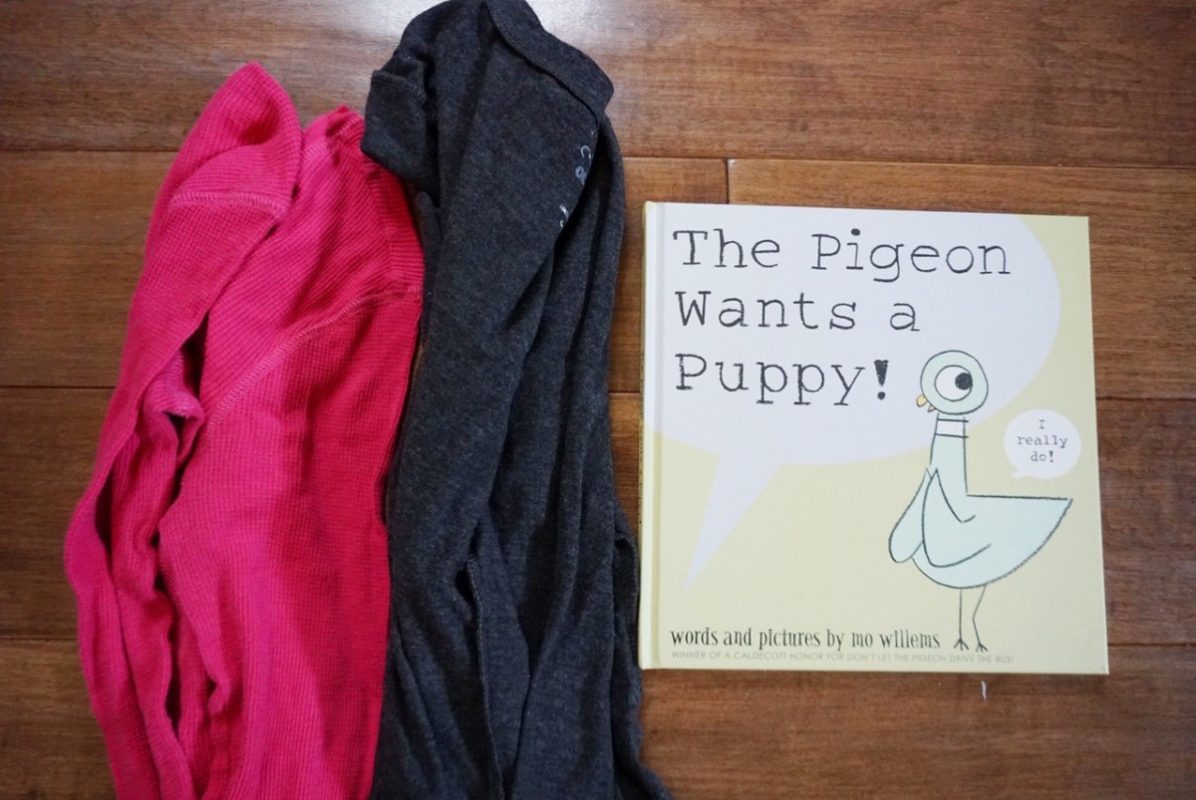 First, we grabbed some old t-shirts and cut them into strips.
Next, we tied one end with a strip of fabric.
Third, we braided the strips.
Then we tied the other end with another piece of fabric.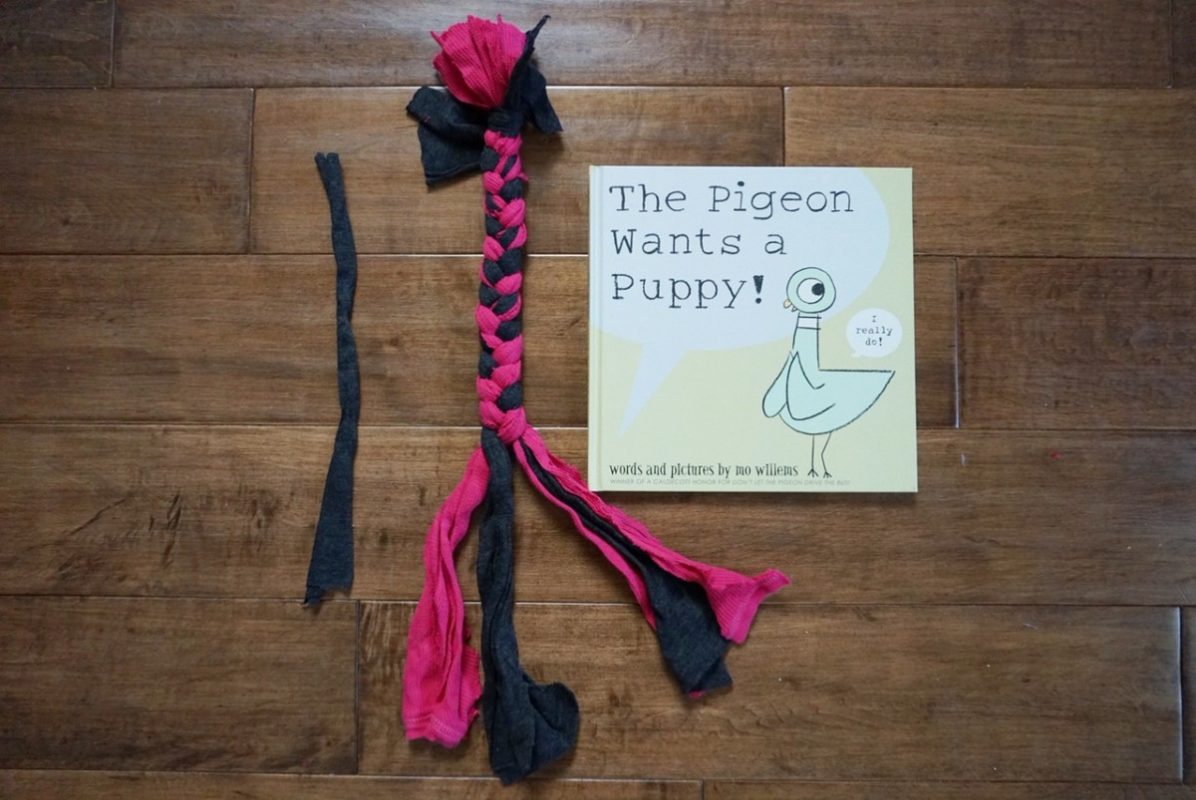 It took no time at all and I think our dog loved it!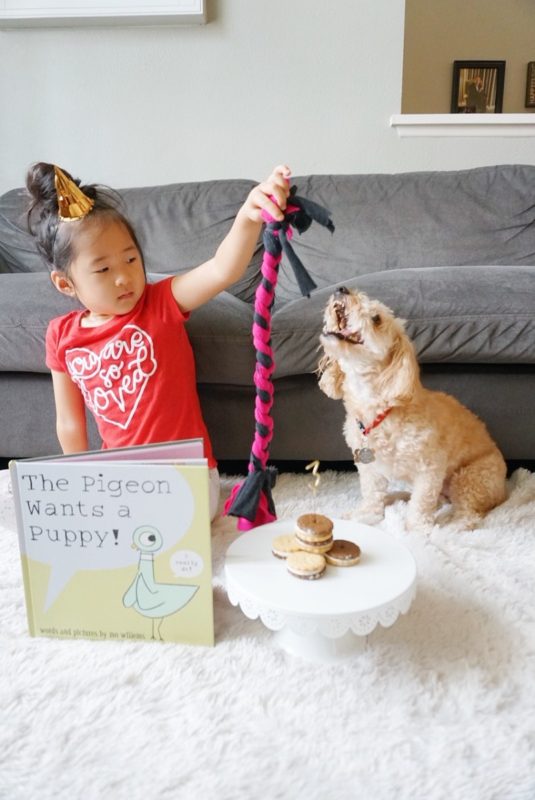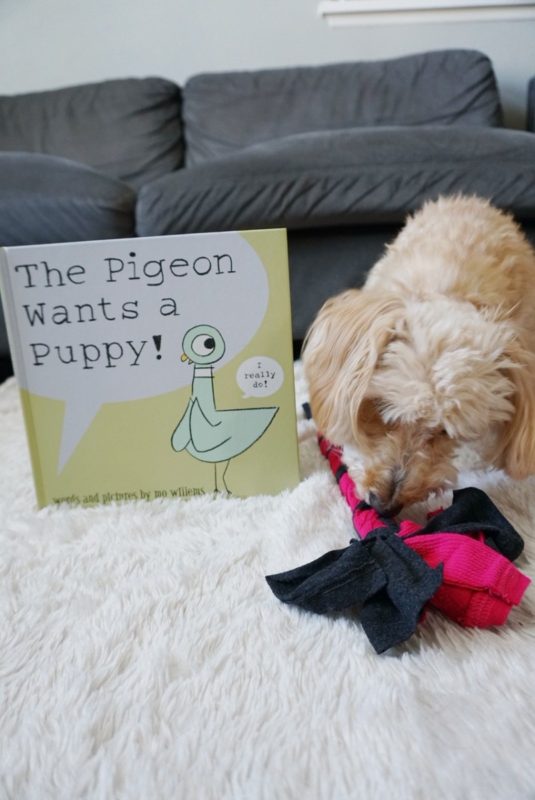 Do you have a book series that you absolutely love? Be sure to check out Mo Willems' new addition to this amazing series The Pigeon HAS to Go to School! on June 2nd!