Planning any trips this summer? We won't be going anywhere too far but we do have some quick trips scheduled for the summer. So, here are some of my travel essentials either purchased or gifted that I'll be taking with us on our summer travels!
Travel essentials
The perfect suitcase. I'm a sucker for anything pink and what's cuter than a suitcase that's the PERFECT shade of PINK? NOTHING! The CalPak Davis 20″ Carryon is surprisingly roomy for its size and has plenty of room for summer outfits. I was able to snag this on sale at Nordstrom Rack and have been happy with it! I think I need to buy a bigger one for longer trips but this one is a great carry on size.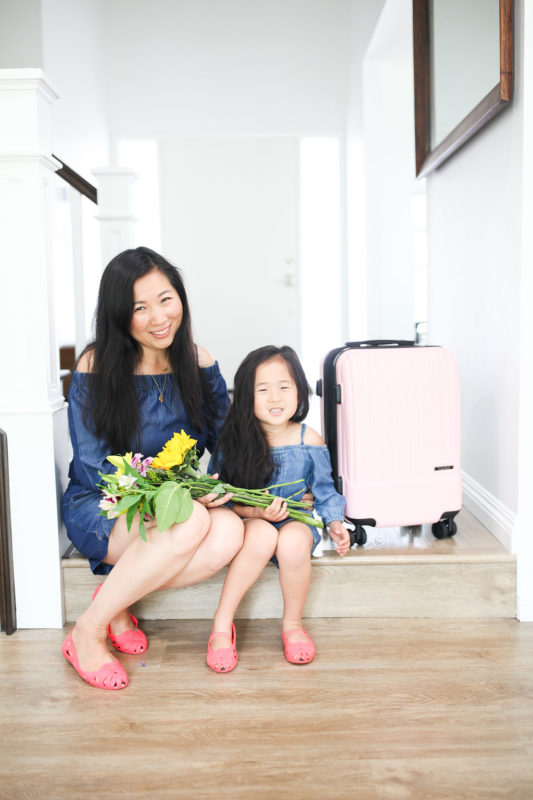 Cute Makeup Bag + Travel Sized Favorites. I've been a huge fan of It Cosmetics every since I tried their CC Cream. They were kind enough to send me this insulated makeup bag filled with travel sizes of some of my favorite products plus new ones I'm excited to try. I love their concealer which I never thought I needed until I entered my 40s. There hasn't been any product from their line that I have tried that I didn't like!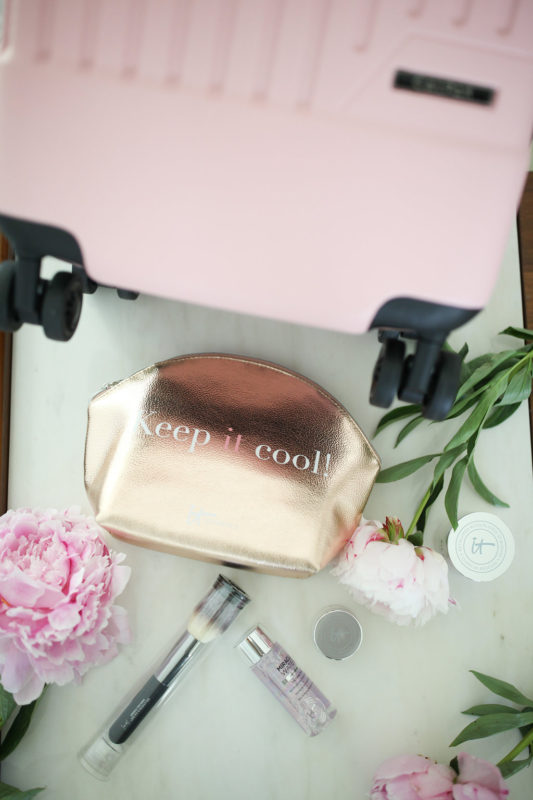 Bubble Bum Inflatable Booster Seat. This inflatable booster seat is great for travel! It's designed to be used for kids ages 4-11 who are 40-100 pounds. You can inflate and deflate it easily and use the shoulder seat belt in your car. It makes seating 3 across easy with its slim design. We didn't use it for A yet because she wasn't 40 pounds but the next time we travel, we plan on taking it with us for taxi or Uber rides.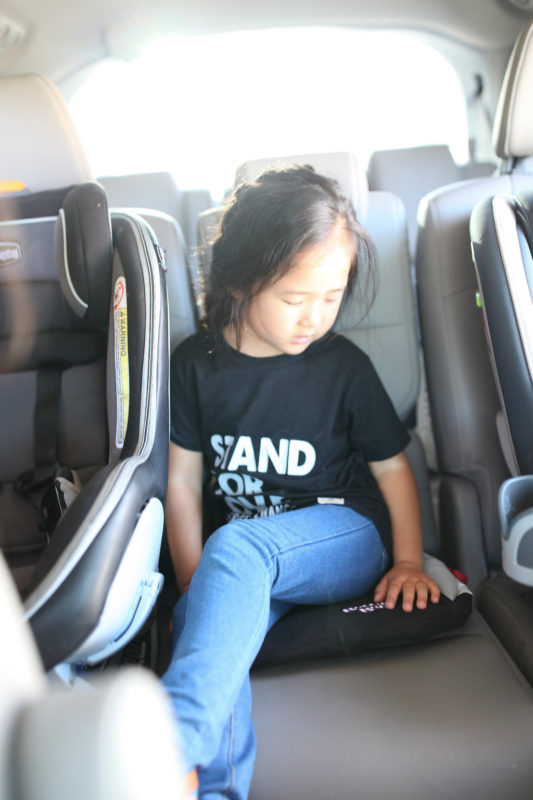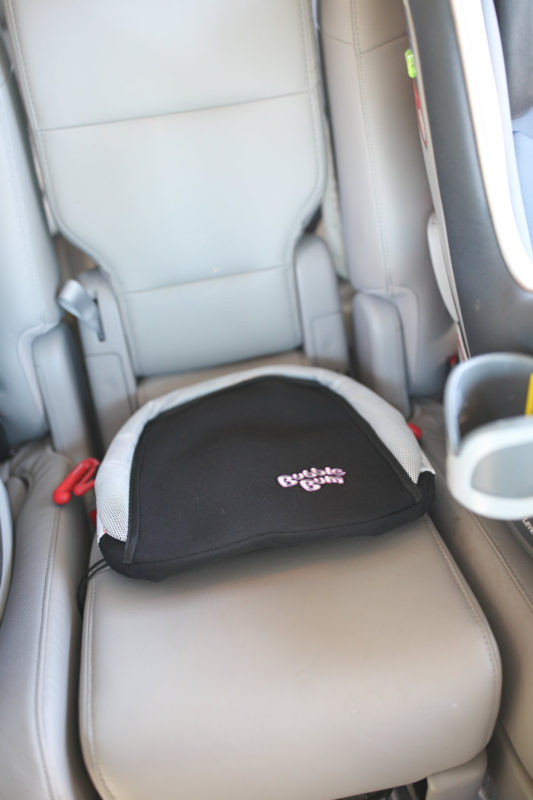 What are some of your must haves for quick road trips?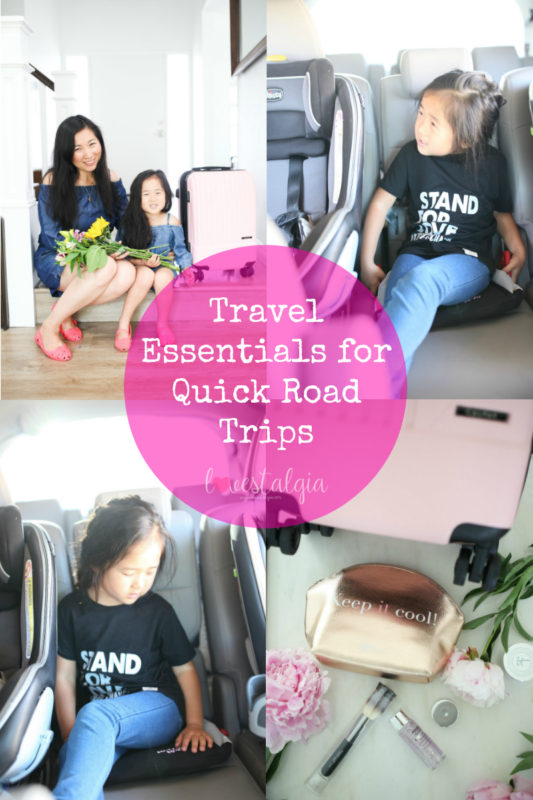 Check out my tips for a Vegas Trip With Kids!