I've made a few projects using my Cricut Explore Air 2 but I recently joined a Facebook Group for Cricut users. Many of them were sharing how they were making face masks and a few were making medical mask ear guards too!
If you don't know what ear guards are- it's something that Quinn Callander, a Boy Scout from Canada, created using his 3D printer for those essential workers who have to wear face masks all day. Here is the link for the 3D printer file.
In the Cricut For Beginners Facebook group, they were sharing how you can make the medical mask ear guards but using your Cricut Explore Air 2 so I decided to try it.
Materials that can used:
plastic file folders
plastic kids folders
plastic place mats
plastic cutting boards
planner covers
Basically you can use anything that is plastic. If the plastic is too flimsy, you can use an adhesive spray to glue two of them together.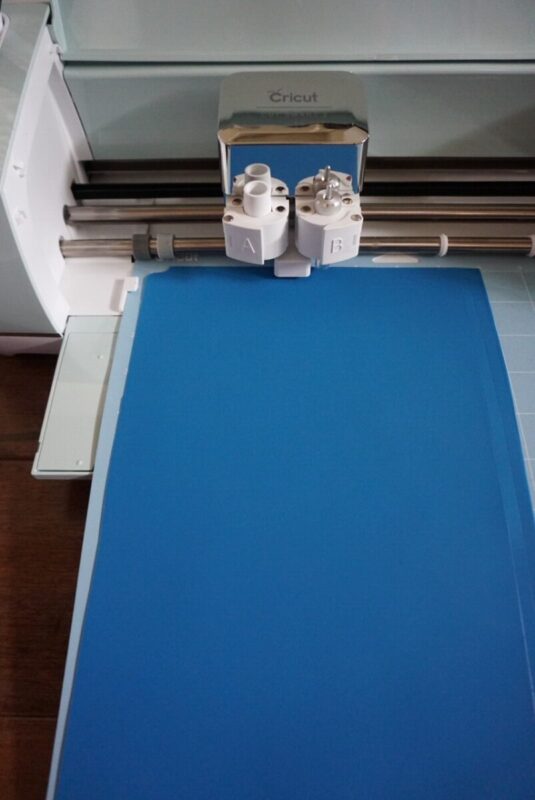 Suggested Settings on the Cricut Explore Air 2:
Set dial to custom
Select plastic/foil, pressure- more, regular blade and have it cut it twice
OR
Set dial to custom
Select natural/wood veneer, pressure- more, deep blade
Size:  6.5 x 1.274
What I did
This is what I did to make the medical mask ear guards. I don't have a deep blade so I tried the first method. It did cut but I had to punch out around the rounded edges.
I also tried the second method with the setting on natural wood and it cut through with my regular blade.
Here is the JPEG file that you can upload into your Cricut Design Space. From there once you upload it, you can clean up the area.
I bought a deep blade and I tried the second setting with a thicker plastic (the Dollar Tree cutting boards). I had to run it through my machine more than once for it to cut all the way through. But I also used a light grip mat because that is all I had. So depending on how sticky your mat is, you'll have better results.
This wasn't my idea but thought it was something others can do too so I wanted to share.
Edited to Add:
I was on a different Facebook group for moms and got another design which is free for people to use as well. You can download the JPEG file here.

Here is the suggested size for this one- 8 x 1.5. You can use the same settings as the above for this file.
Check out my post about Paper Friends to keep in touch with family and friends!
Are you distance learning or homeschooling? I have tons of ideas and posts to help you!