Nestled in the suburbs of Anaheim, about 20 miles away from Disneyland Resort, is Castle Peak and Thunder Railroad. I was able to see this beautiful display back in 2018, and it did not disappoint!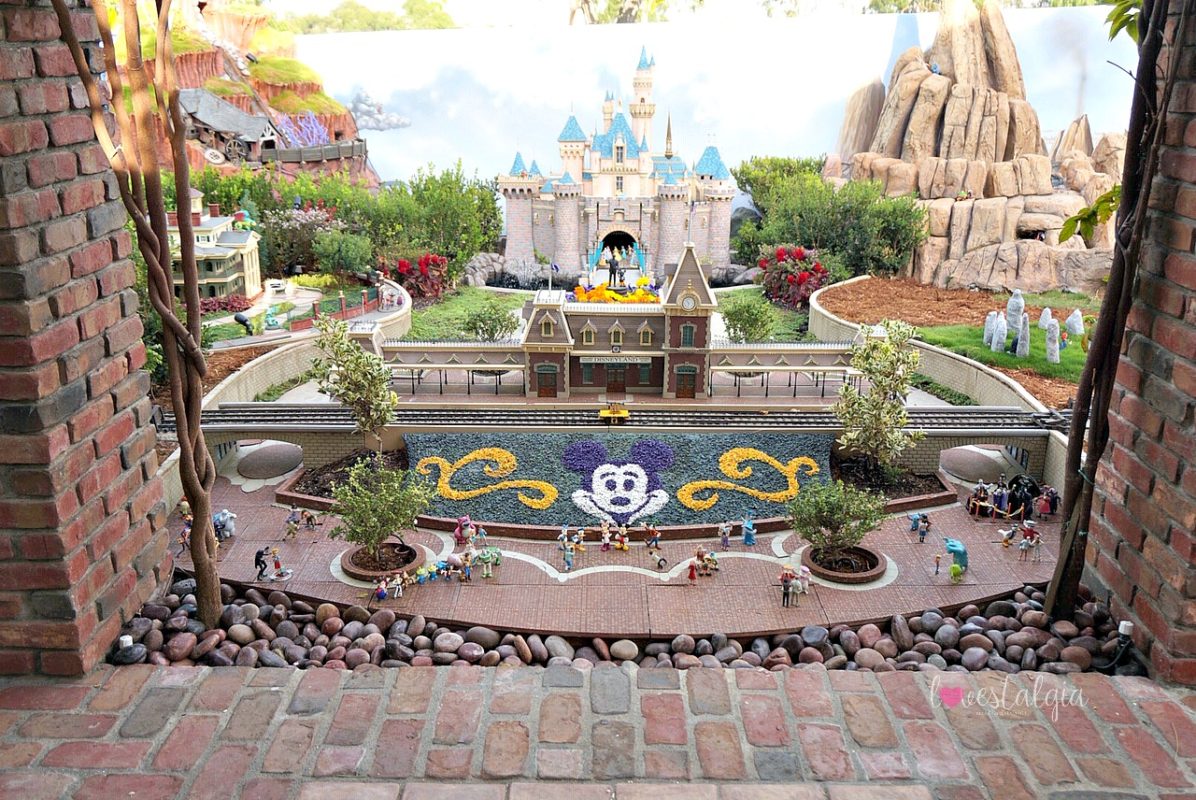 Castle Peak and Thunder Railroad (also known as CPTRR) is a backyard garden railroad that's designed and constructed by architect David Sheegog! Anyone who loves all things Disney should definitely check it out. He has open houses on select weekends for people to come visit for FREE.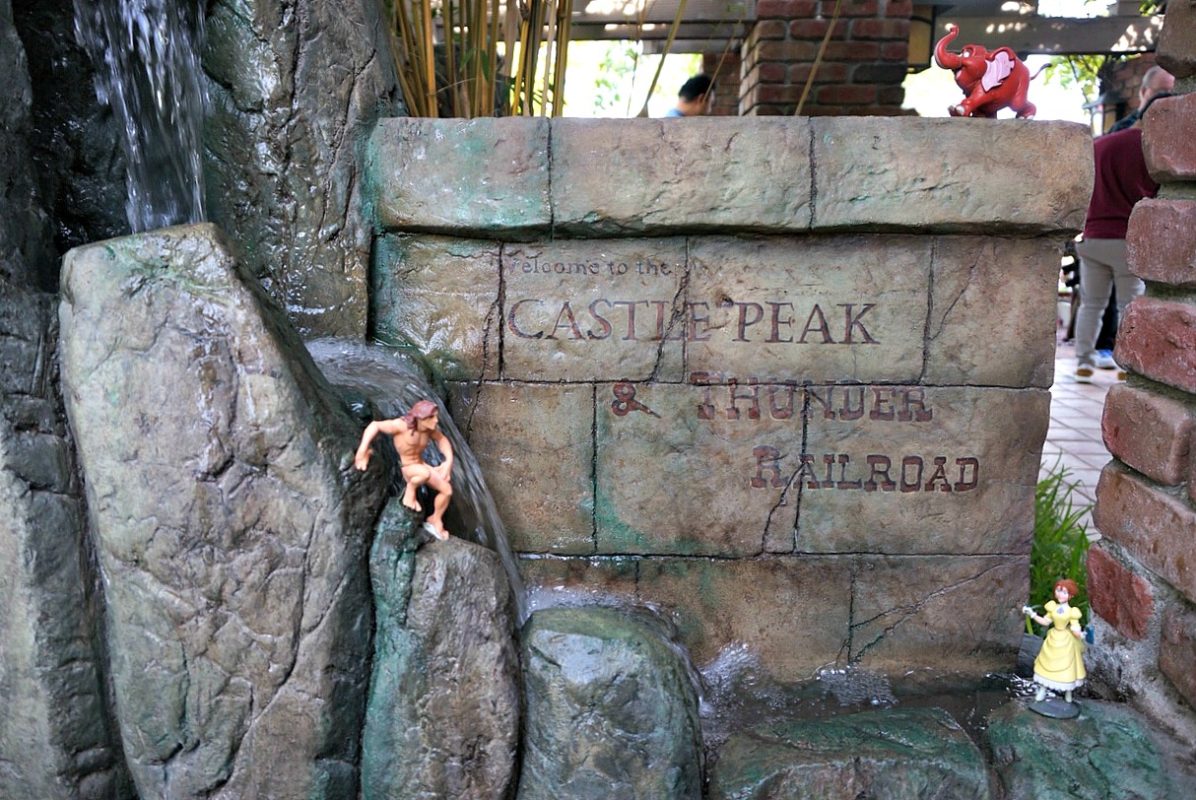 The Castle Peak & Thunder Railroad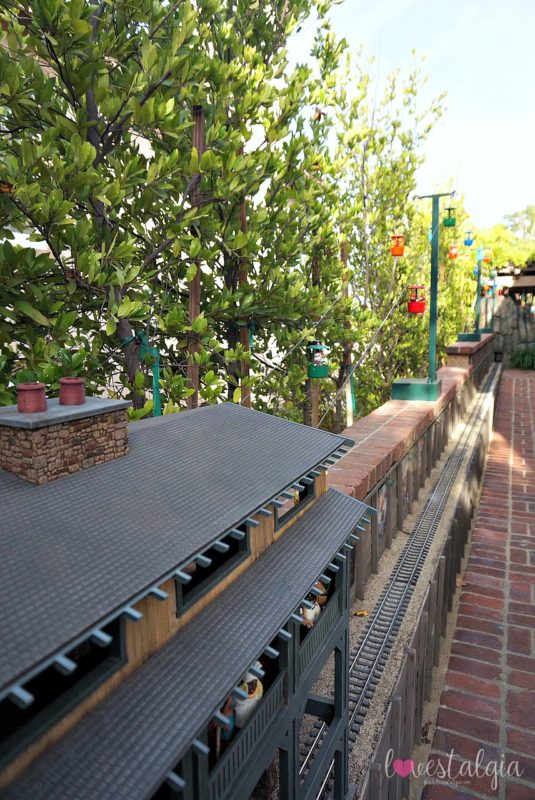 As soon as you enter Castle Peak and Thunder Railroad, you're greeted in the front yard by a replica of the Skyway ride. You'll recognize the characters that are inside the round bucket cars! The Skyway moves and below it is a railroad track with Disney movie posters along the walls.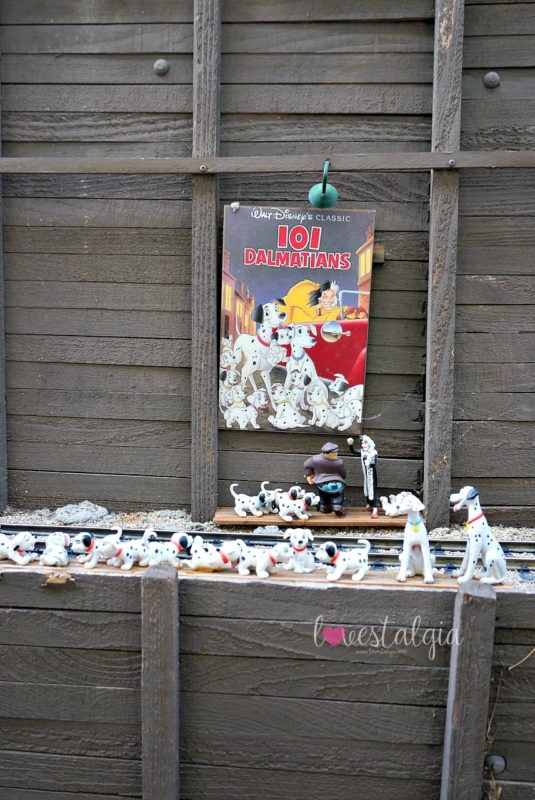 Once you enter and pass the Castle Rock & Thunder Railroad sign, you check in with Frances Sheegog who's wearing a CPTRR CM name tag. (I loved all the little details everywhere!) After you check in with your party, she gives you a souvenir train ticket and an activity sheet. The activity sheet is like a scavenger hunt and has a list of landmarks or characters (over 80!) you can look for throughout the garden. There are also nine hidden Mickeys sprinkled throughout the garden which will delight the Disney fan in all of us! (I could only find two!)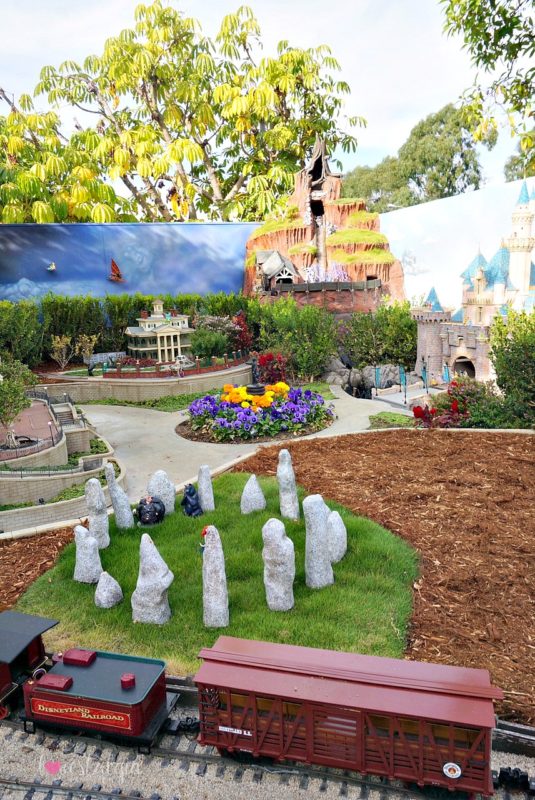 First Part of the Garden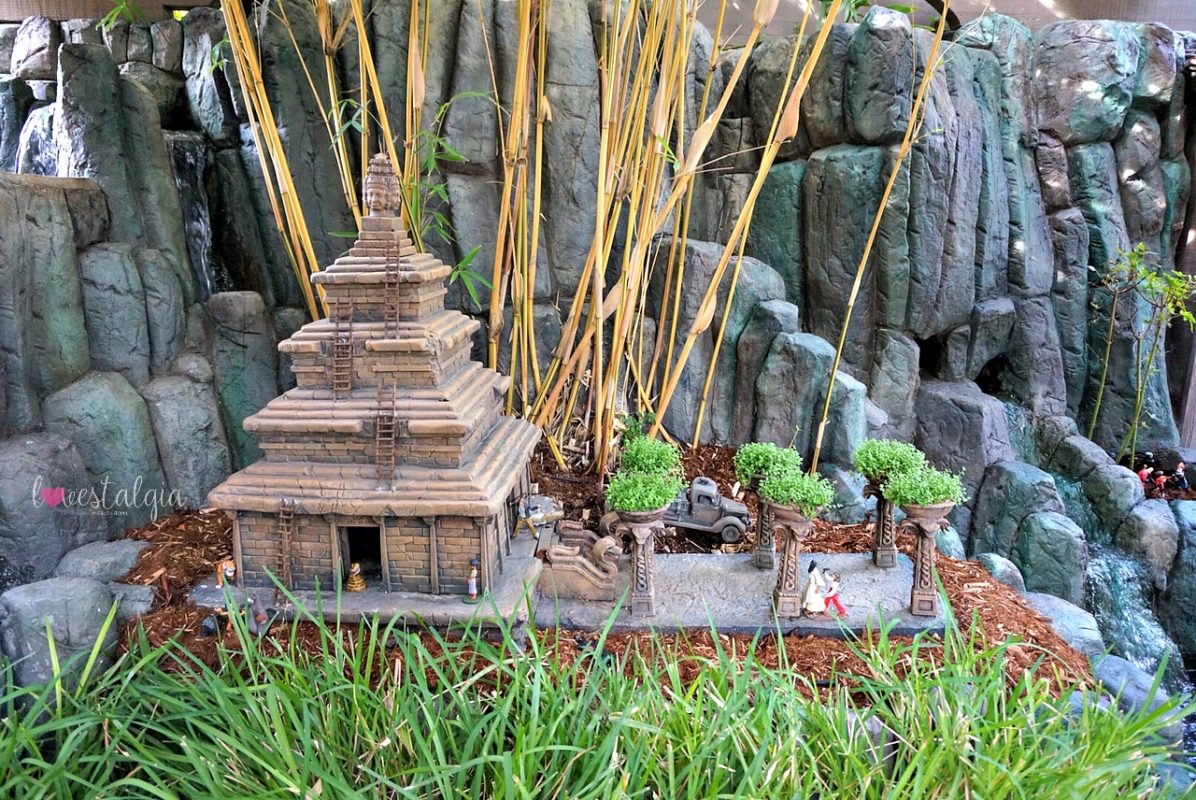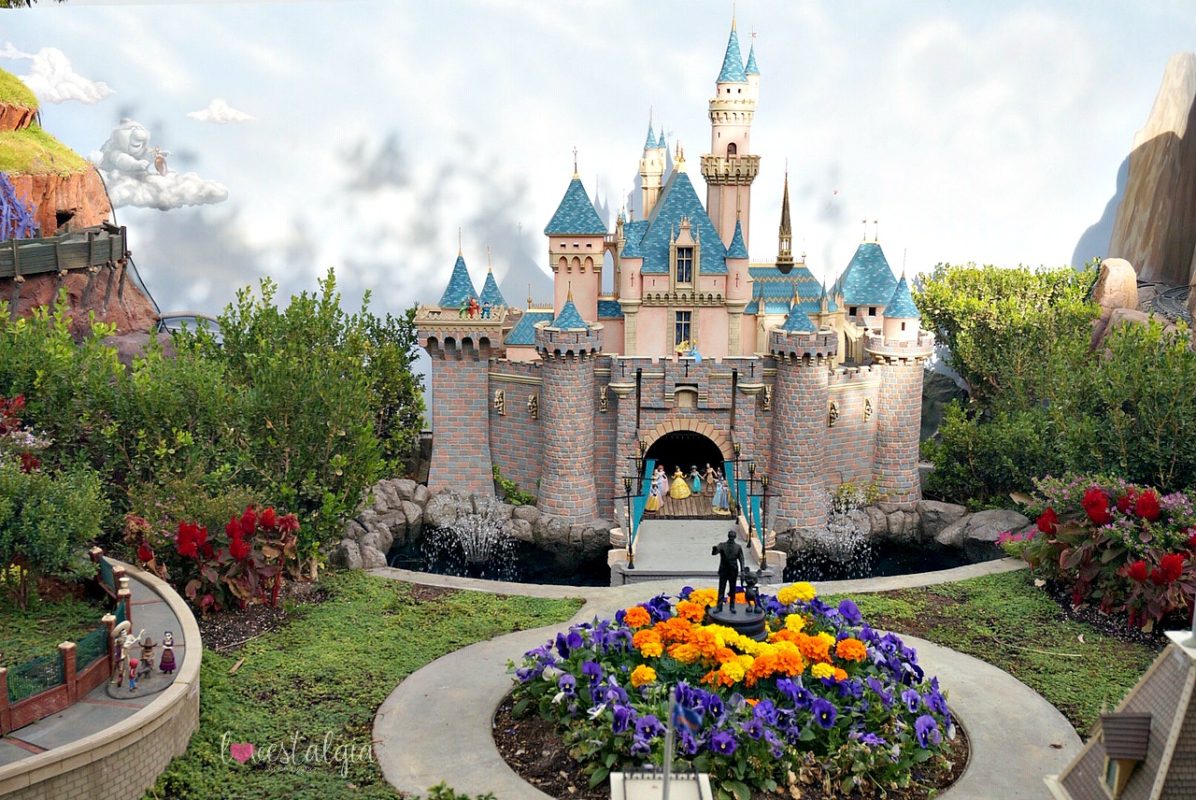 When you enter the garden, you're greeted by a replica of the Mickey Mouse floral display and Main Street Railroad station just like at Disneyland. Beyond it, you'll see the Partner's Statue of Walt Disney and Mickey and Sleeping Beauty Castle. To the left of the castle you'll see replicas of your favorite Disneyland rides such as the Haunted Mansion and Splash Mountain. My favorite part are all the Disney character figurines that are spread throughout each scene. It's almost as if the characters are visiting this miniature Disneyland and enjoying their day at the park!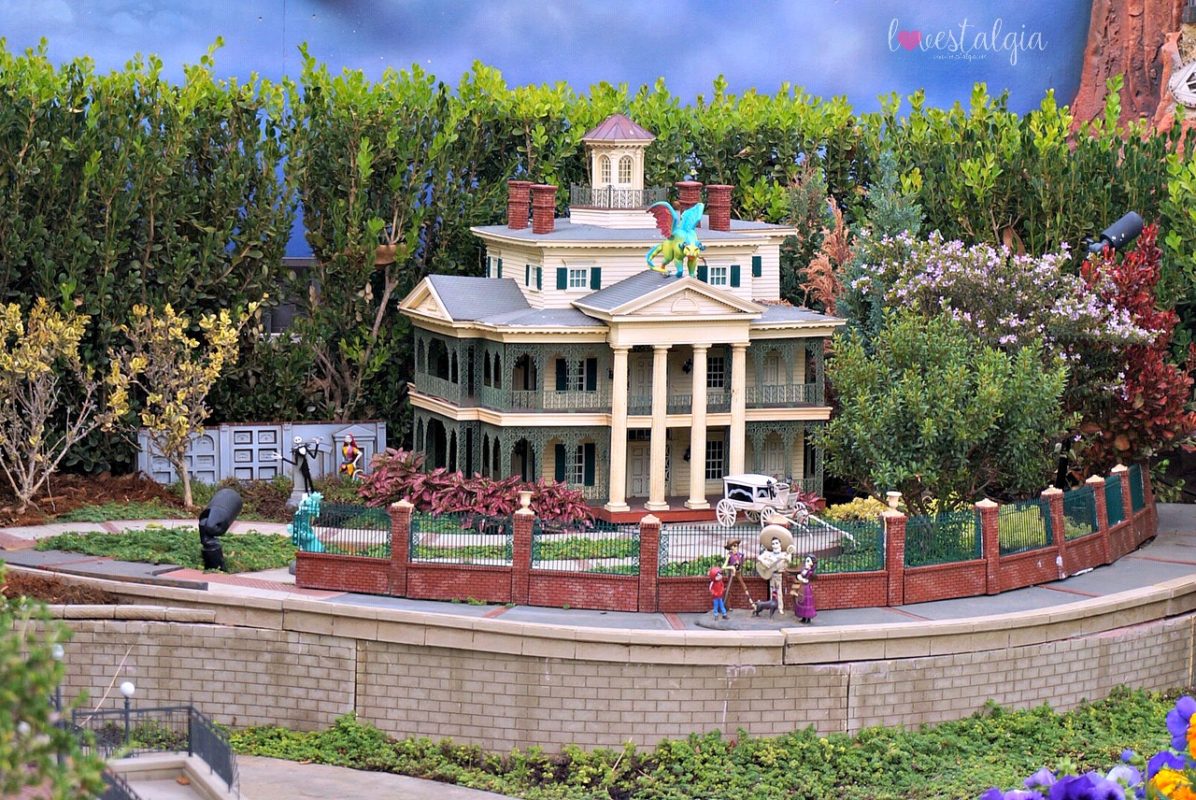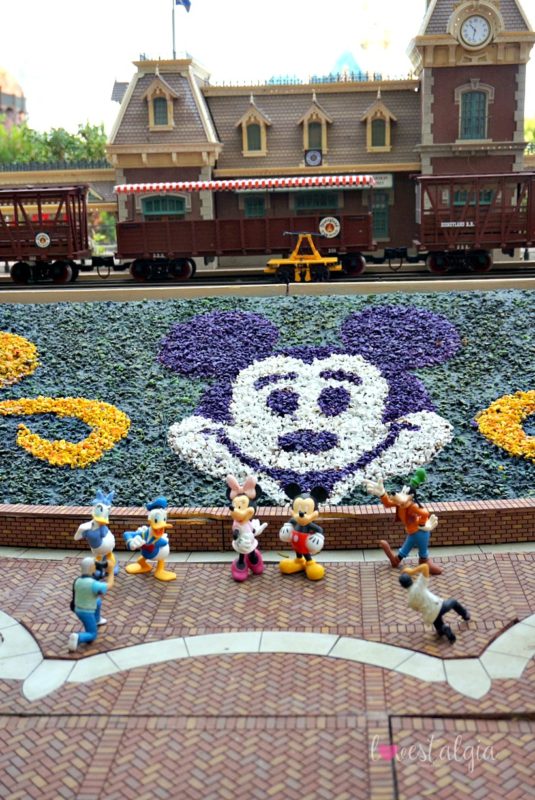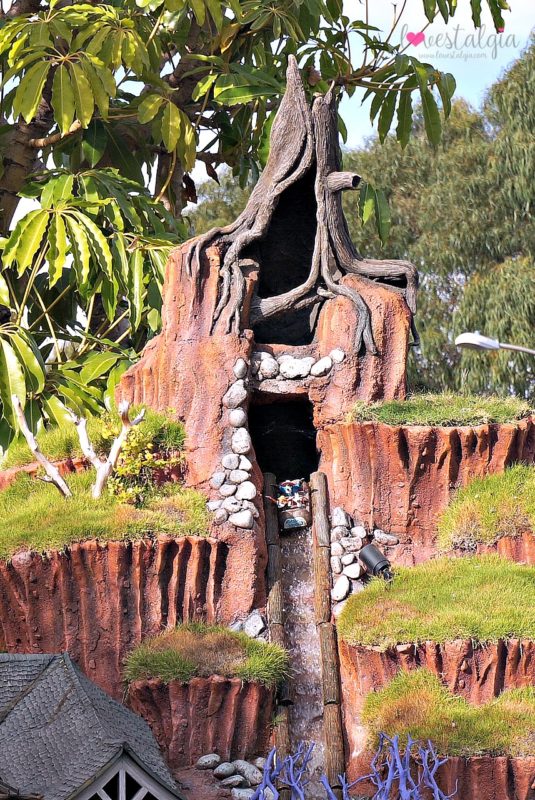 Center of the Garden
The center of the garden has a scene from Moana with a volcano that actually steams up! There's also a Little Mermaid Lagoon, Casey Junior Train, Rapunzel's tower, scenes from Beauty & the Beast, Up, Frozen and so much more.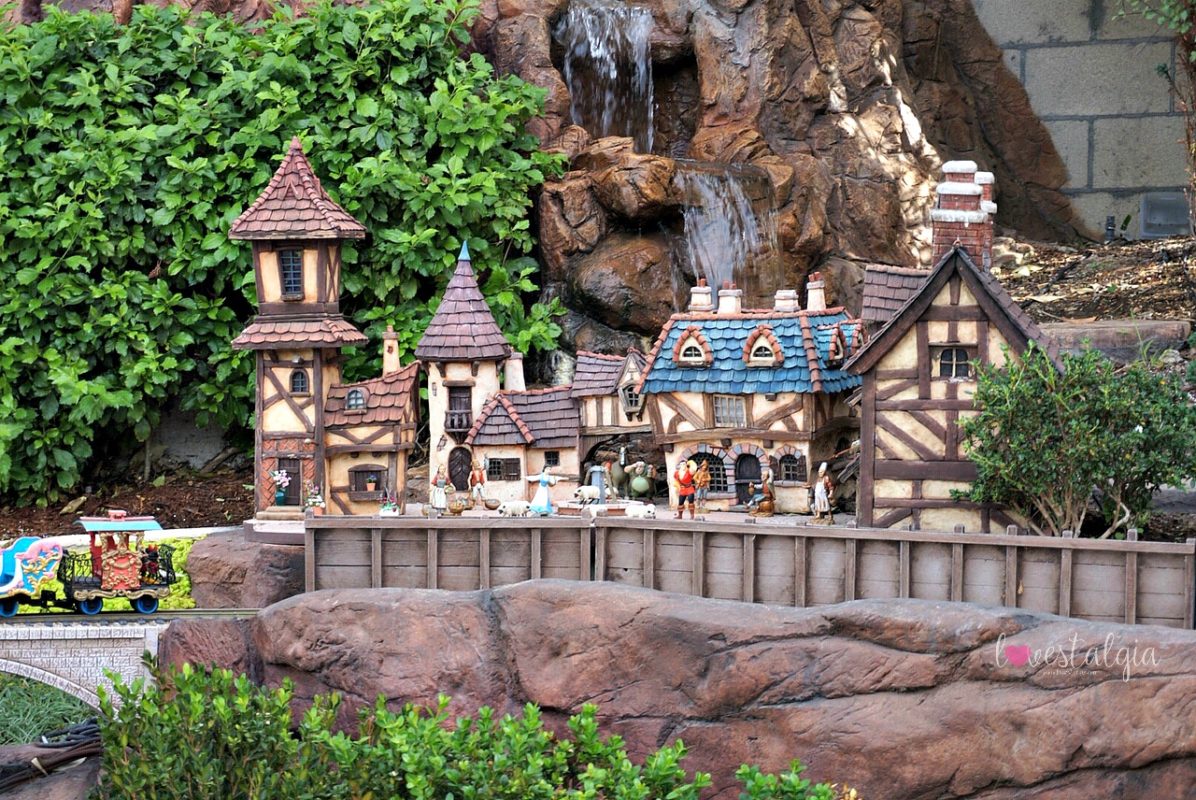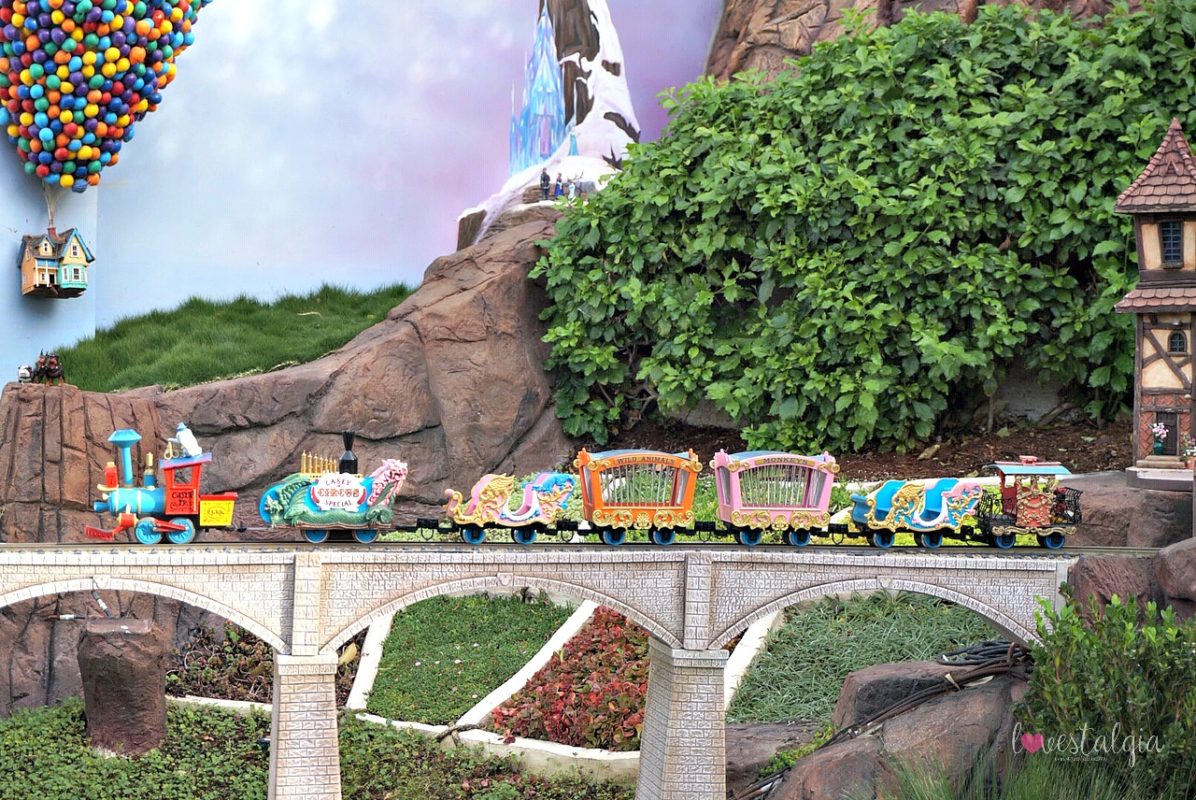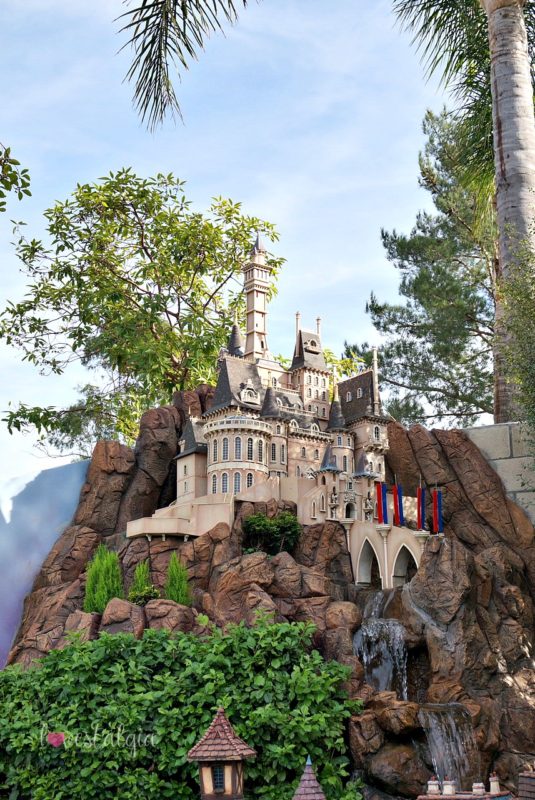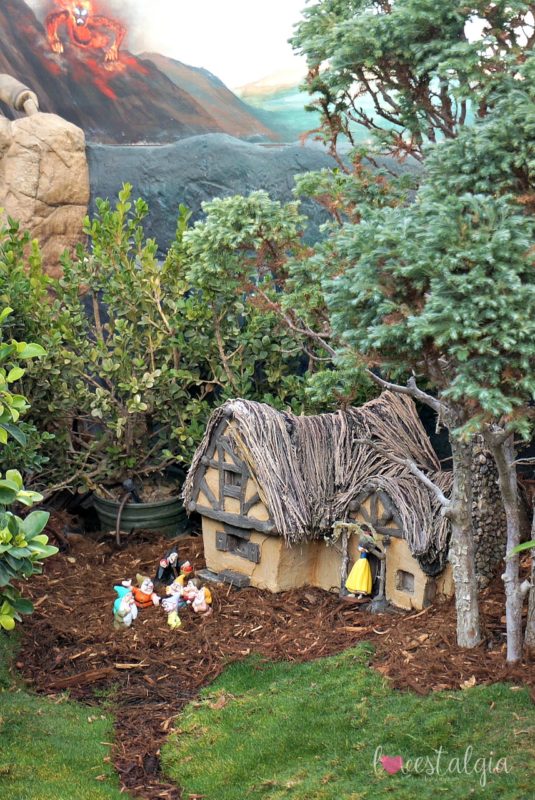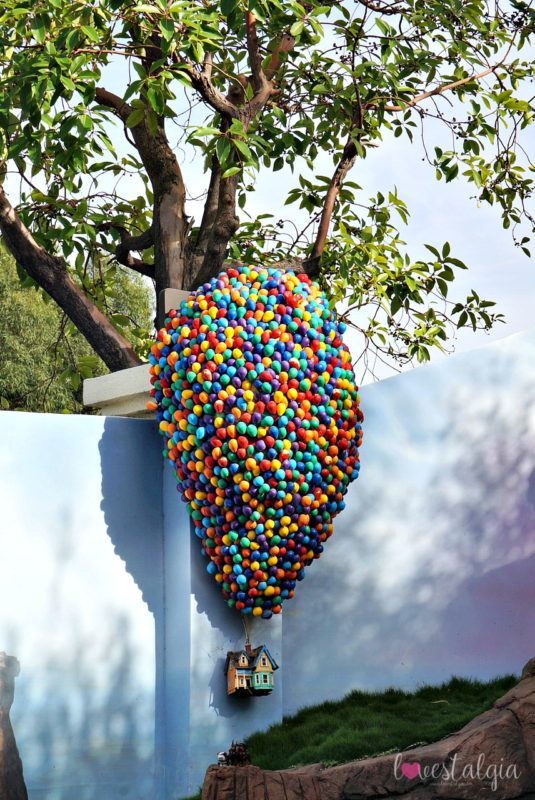 Last Section of the Garden
The last section of the garden features Big Thunder Mountain Railroad as well as scenes from Star Wars. You can also see some attractions from Disney California Adventure Park.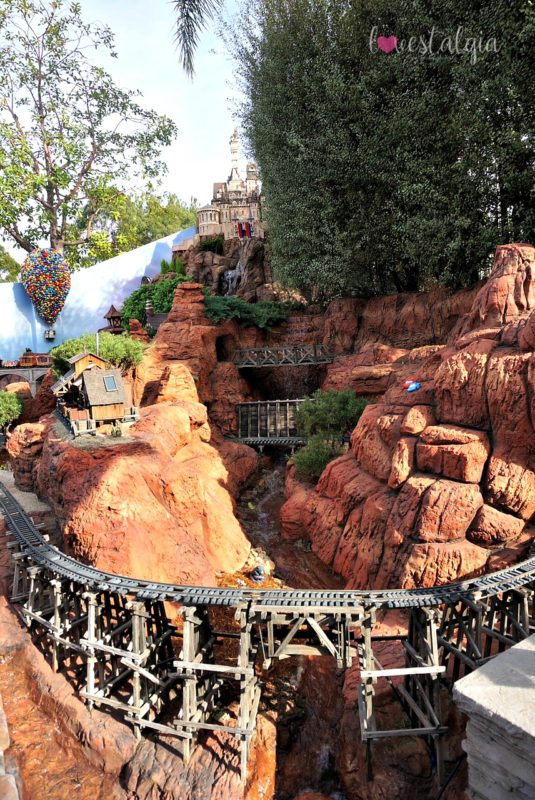 The train track runs throughout the various parts of the garden and its as if all the Disneyland trains are running through all the scenes. Imagine the countless hours it must have taken to complete all the details! Mr. Sheenog makes additions to his wonderful miniature Disneyland just like how "Disneyland will never be completed. It will continue to grow as long as there is imagination left in the world."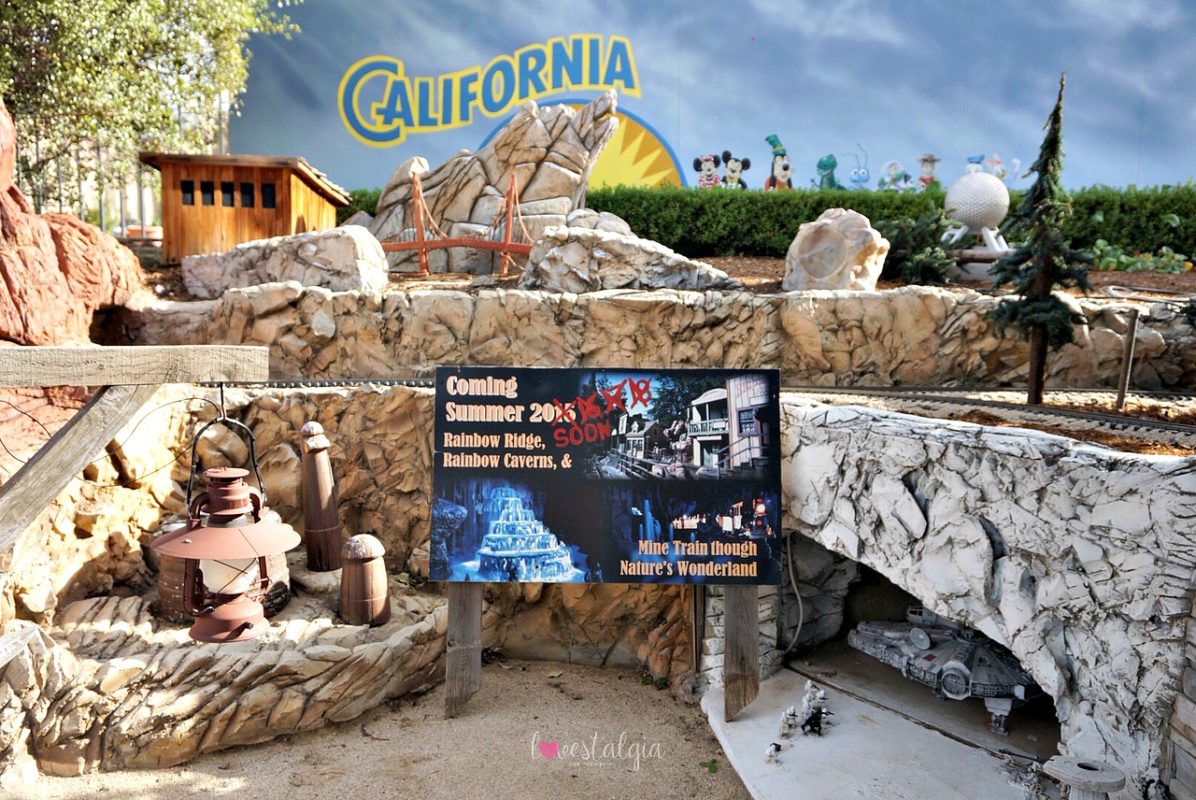 How To Sign Up For a Visit
You can sign up for his mailing list on the CPTRR website to get his sign up emails. The emails are sent out about 2 weeks before the open houses. There are a limited number of slots available per open house days. They go fast so be sure to sign up quickly. He tries to schedule 6-8 open houses in the fall and spring. Open houses are free of charge and great for people of all ages.
You can read more about his backyard here in this Orange County Register article from 2010 or go to his website for more articles and information about the railroad garden.
Have you ever seen anything so amazing? If you have an opportunity to sign up for an open house, do it!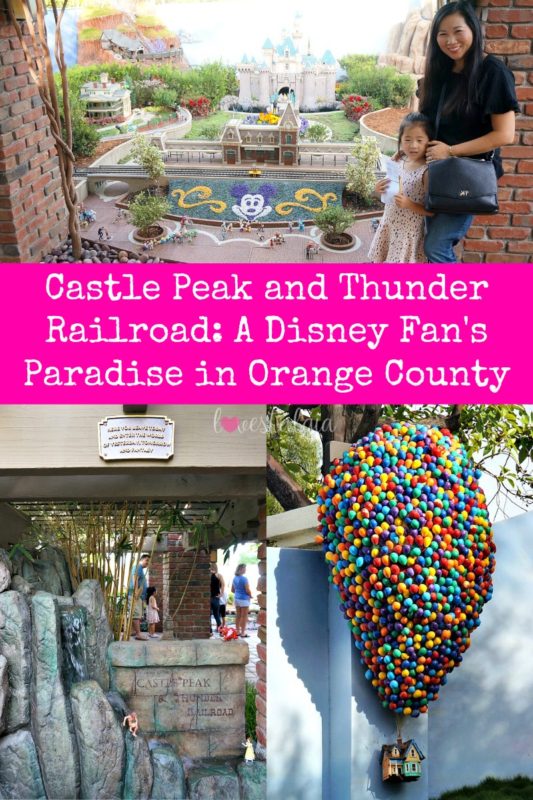 Check out my other Disney related posts here.