Our family was invited by the
Great Wolf Lodge
in Anaheim to get a sneak peek of all that they have to offer for their
Spring-A-Palooza
celebration! They provided accommodations and meals for two nights plus Wolf Passes for my family. As always, all thoughts and opinions are my own.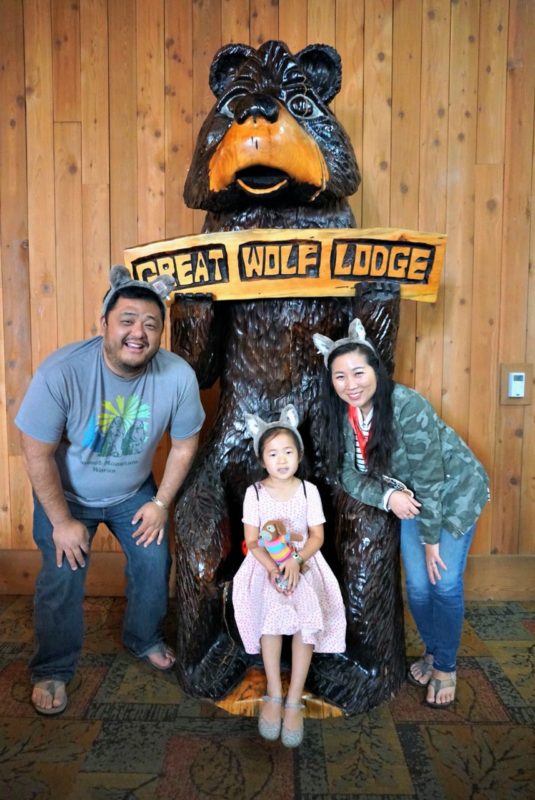 This was our 4th time at the Great Wolf Lodge and there's always something new to do and experience! We came to check out Spring-A-Palooza and loved every minute of it!
What is Spring-A-Palooza?
During Spring-A-Palooza, families that are staying at the Great Wolf Lodge get to participate in tons of spring-inspired events and activities! This annual celebration will begin on March 16 until April 28, 2019. There are some new activities as well as some favorites to entertain families! These seasonal activities are on top of all the fun filled activities that the Great Wolf Lodge already has for family members of all ages!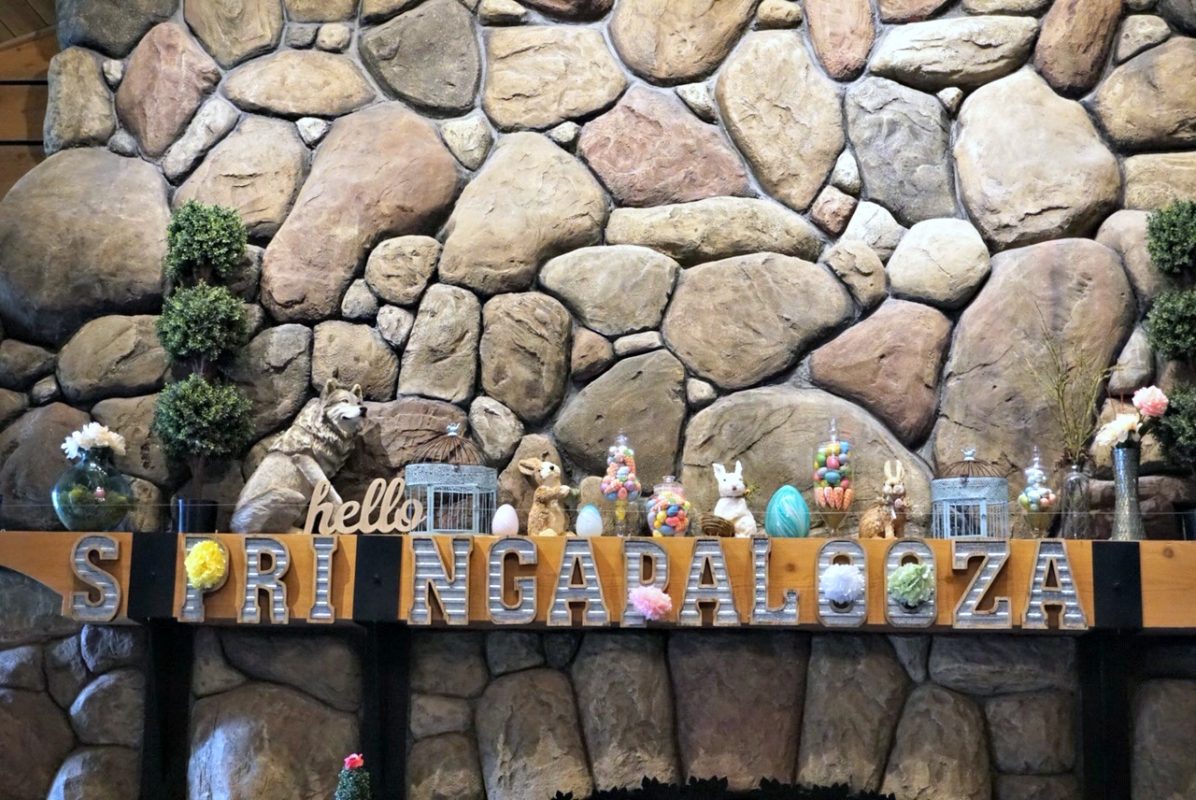 Northwood's Tea Party with Violet & Friends:This is NEW for 2019! Violet Wolf hosts a tea party on select days of the week. The tea party will feature a character meet and greet, songs, dances, cookie decorating, crafts and games!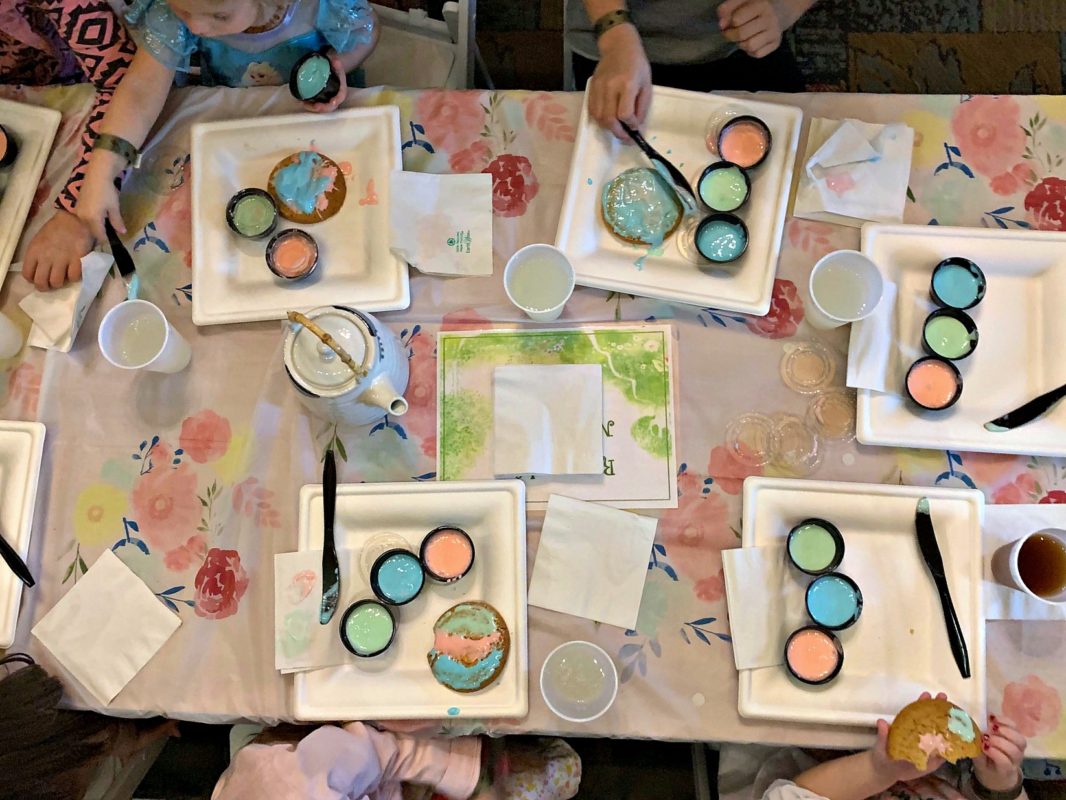 A had so much fun decorating the cookies and dancing with Violet Wolf. I loved how the cookies were served on plates with all the supplies that the kids needed.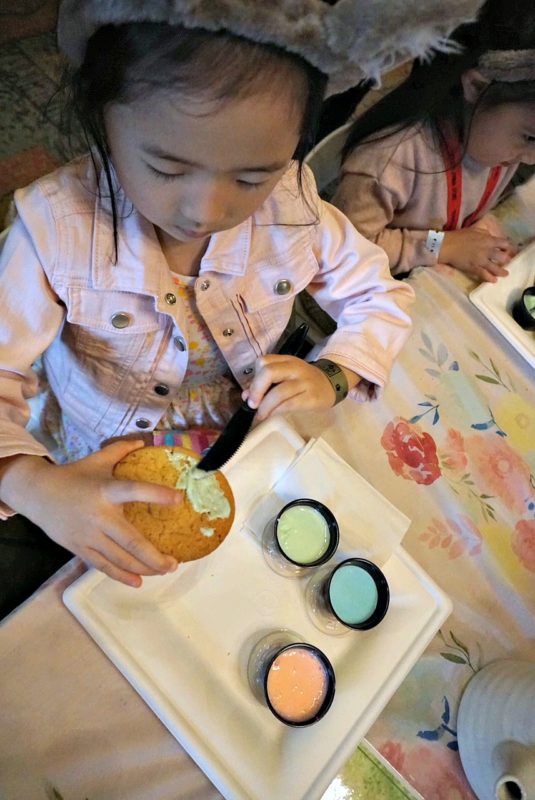 Bubble Dance Party: The Grand Lobby is filled with cascading bubbles while the Great Wolf Lodge's Ambassadors of Fun lead the dance party! They have bubble wands for purchase near by but there's plenty of bubbles everywhere. Plus, sometimes the Ambassadors of Fun give you bubbles to play with in your hands.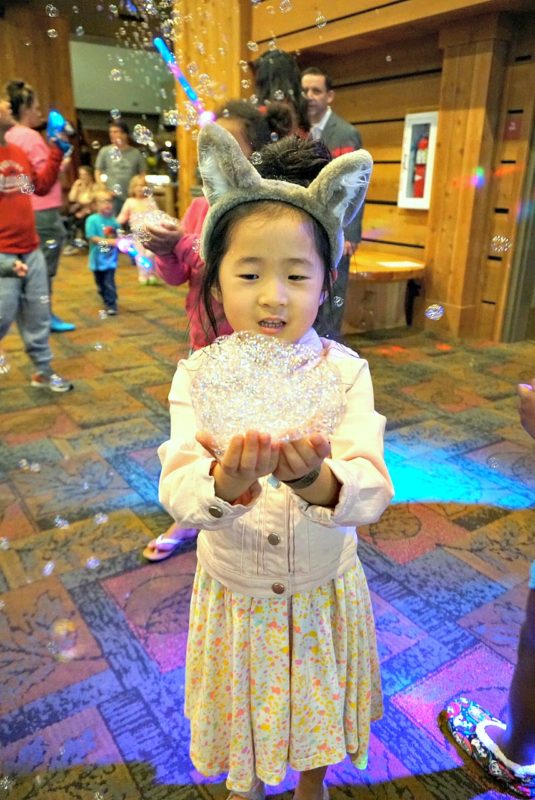 Spring-a-Palooza Story Time: Story time just got even better during Spring-a-Palooza's Story Time featuring new stories with the Great Wolf Lodge characters called "Natural Wonders!" Kids can wear pajamas and there's a character meet and greet opportunity afterwards.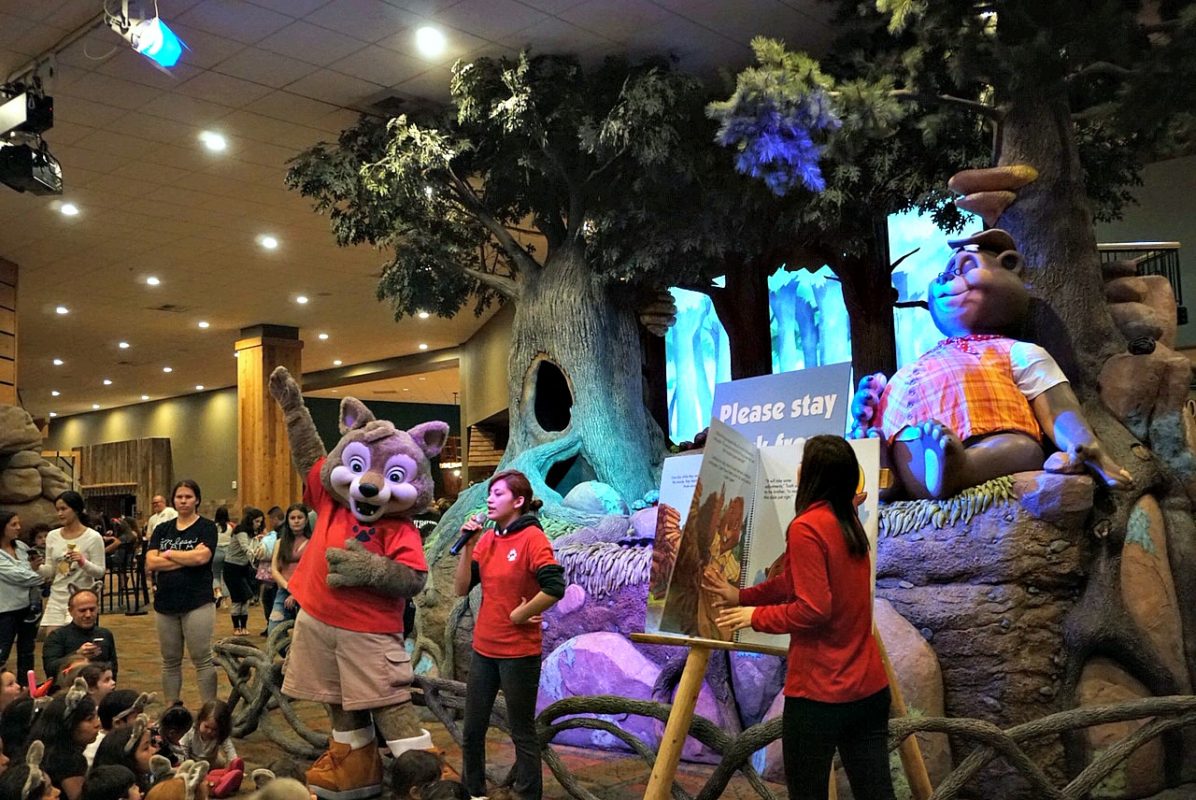 Photo Credit: Great Wolf Lodge
Spring Themed Crafts: The Ambassadors of Fun host a bunch of spring-inspired craft making events for kids during your stay. Some of the craft projects include:

Oliver's Crazy About Bugs Jar
Violet's Springtime Noodle Doodle
Brinley's Don't Blow Away Kite
Wiley's Can You Spot It Binoculars.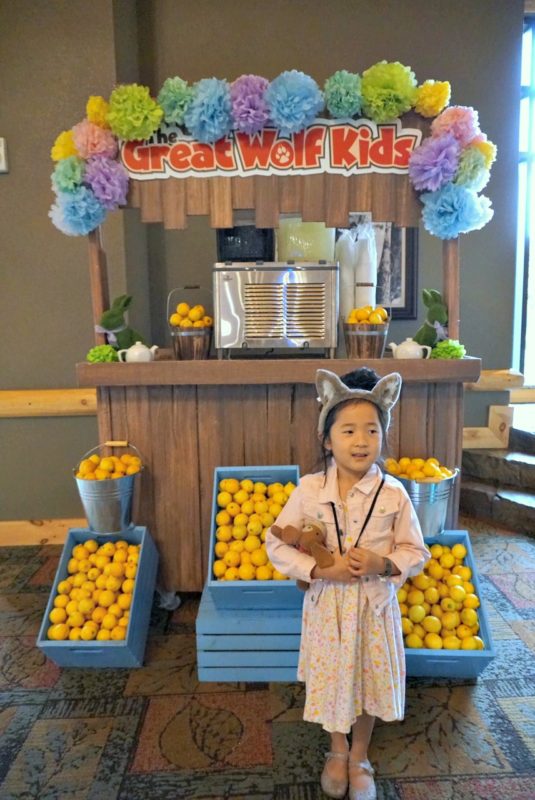 Spring-A-Palooza activities are included for free for all hotel guests. You can find a complete listing of daily activities and times in the Lodge Life event schedule that you get when you check in.
Spring-A-Palooza Themed Rooms
Did you know you can book a special Spring-A-Palooza Themed Suite? The rooms are decorated with bright colors, a blooming spring tree, flowers, and other spring time decorations. One of the Great Wolf Kid Characters stops by for an evening milk and cookie delivery, too! They have special Themed Rooms throughout the year. Check on their website for more details!
Other Things to Consider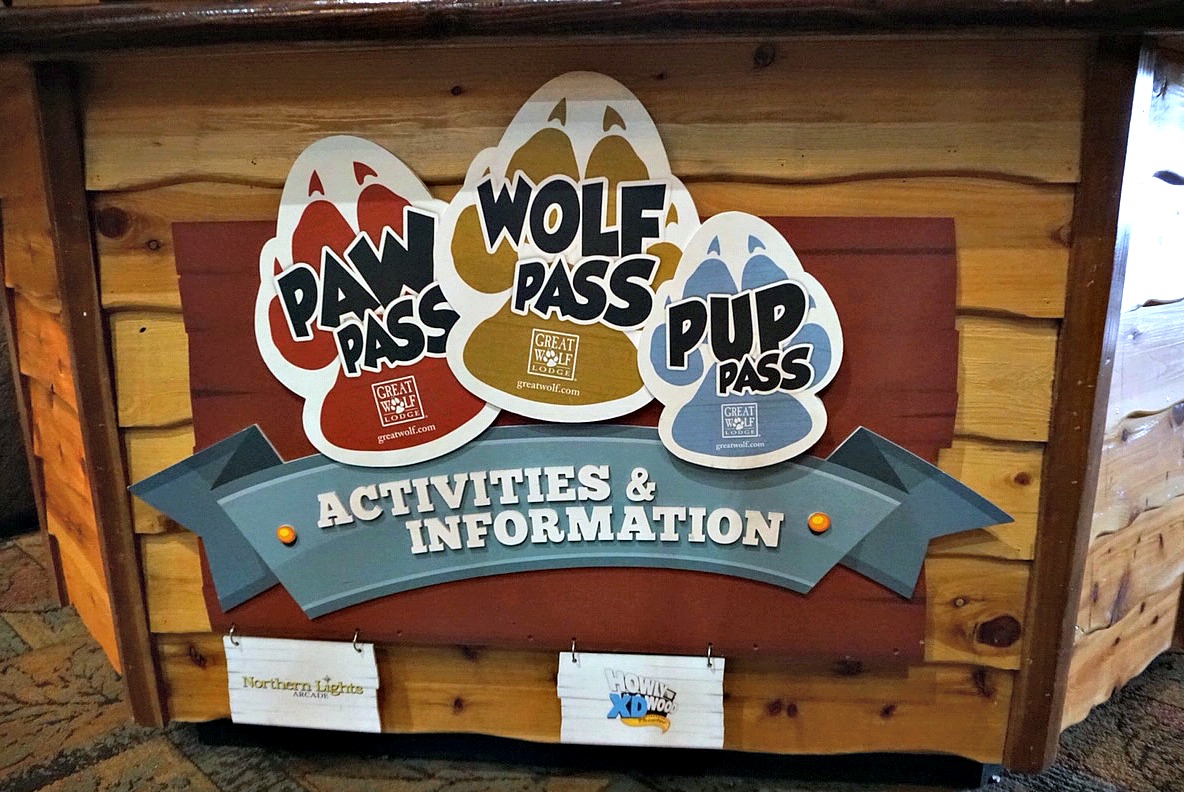 Pup Pass, Paw Pass, or Wolf Pass: There's so much to do at the Great Wolf Lodge! The indoor water park is really amazing and fun. But there's also dry land activities throughout the resort. If you wanted to do a couple of them, getting one of the passes might be an option. With our Wolf Passes, we were able to do pretty much all the extra activities at the Great Wolf Lodge. We really loved playing Moon Glow Golf. We also tried to start a MagiQuest game. I personally think that it's better for slightly older kids. She did have fun pointing her wand at treasure chests and  crystals around the resort to make them open or light up.
Character Breakfast: The Loose Moose Family Kitchen has a hearty buffet breakfast with character meet and greets. Our whole family really enjoyed the breakfast! I felt like there was something for everyone.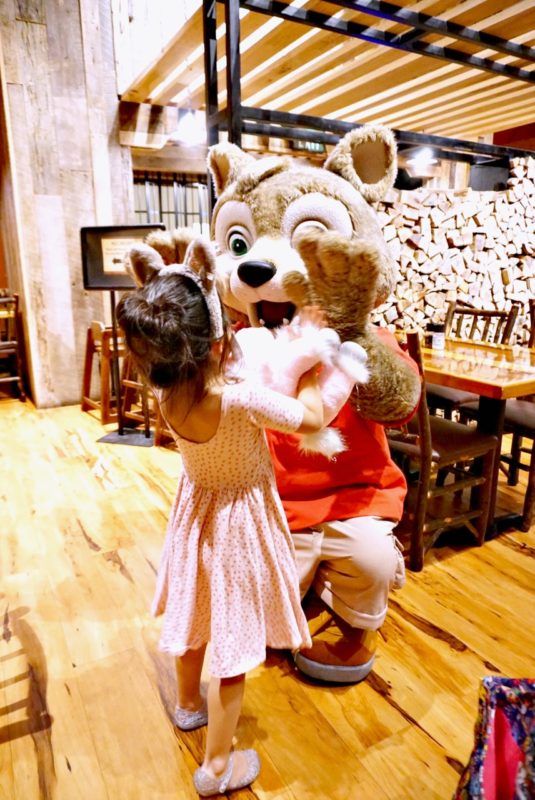 You'll never want to leave. The weather was stormy outside when we were there. We were enjoying the 84 degree water park and all the activities! I didn't step outside once! There was no need to because the Great Wolf Lodge has so many things to do!
For Parents and Adults only. I noticed that there were more areas for adults to enjoy beverages throughout the resort. There is also a "Wine Down Service" you can order so that parents can wine down and relax after a fun day! We didn't order it but found out that when they deliver it to your room, they text you so that little ones don't wake up! How ingenious!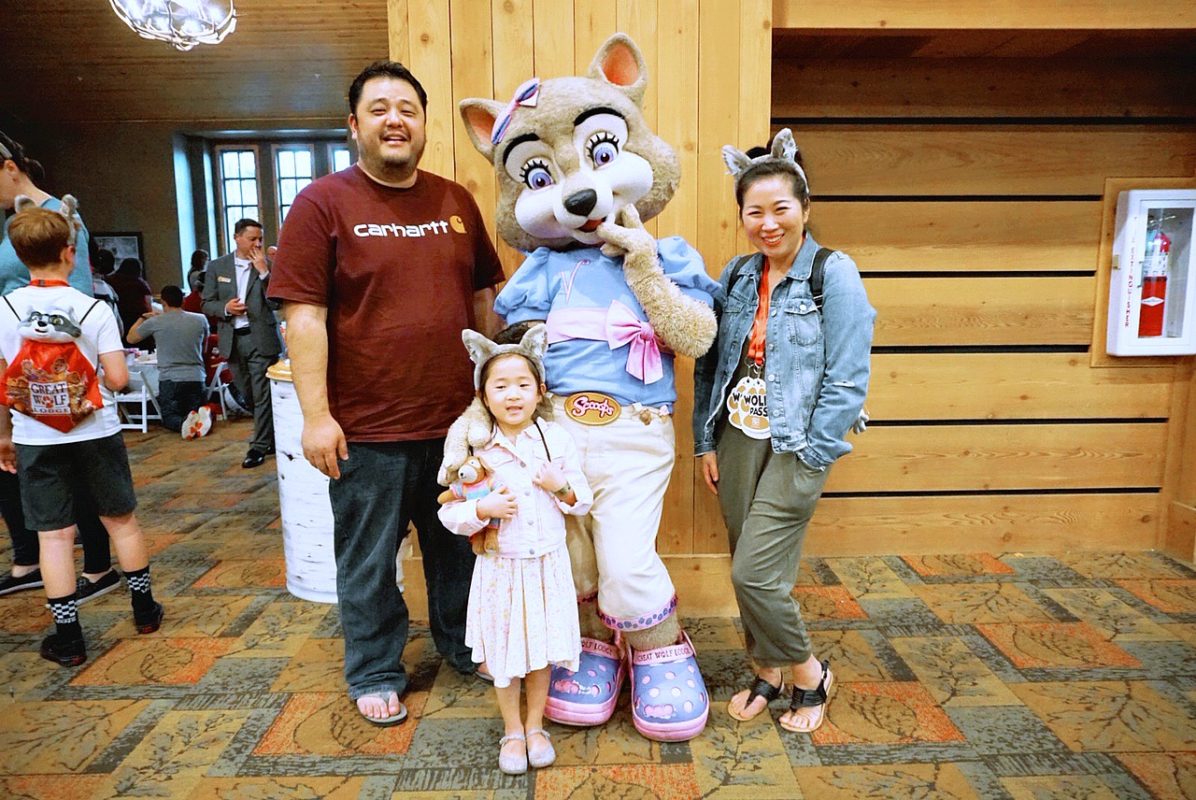 Have you ever been to the Great Wolf Lodge? If you're thinking of heading there during your Spring Break, be sure to check out all the fun during Spring-A-Palooza!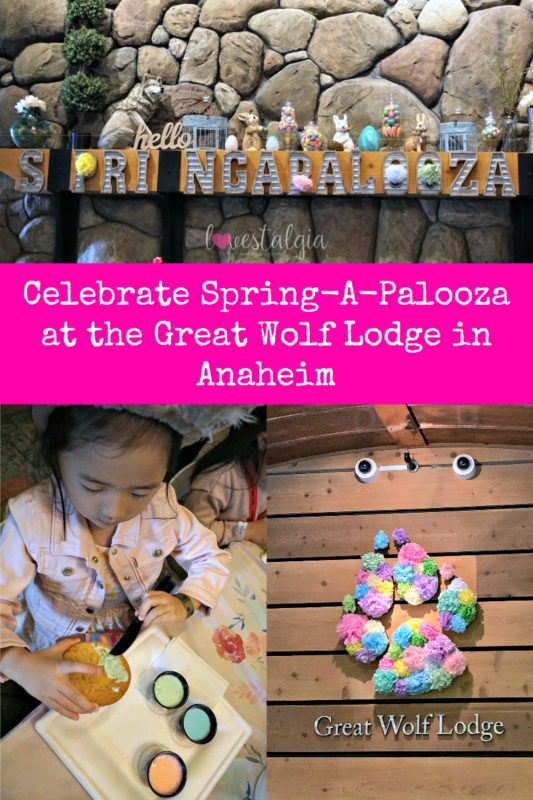 Check out my other post about the Great Wolf Lodge here.