Hi Friends! As annual passholders, we go to Disneyland a lot. I also homeschool my daughter so I wanted to figure out a way to incorporate the two. This idea of homeschooling at Disneyland has been brewing in my mind for about a year but I wasn't sure how to execute it. I'm still not 100% sure but wanted to get started!
About 3 or so years ago, I remember reading in one of my homeschooling groups about how Celebration Education used to have homeschooling classes there. But once A was old enough to go, that program was no longer around. Disney does have a Disney Youth Program but not for young elementary kids.
Anyway thank you for being here with me as we learn together and the happiest place on earth an educational place too. There's so much we can learn while homeschooling at Disneyland.
Today's Magical Theme Graphic Organizer
My friend Carly, from Lipgloss and Crayons, gave me the suggestion of making a simple graphic organizer that can be used multiple ways for whatever topic! (THANKS CARLY!) So I created this 4 square sheet with a space for the "theme" or topic that we will be learning about. This graphic organizer can be used in so many ways and over the course of the year, I'll show you how we use it! Be sure to follow along in Instagram Stories which is where I'll show you how we use it.
Download the graphic organizer below! (Click the image or the link under the image.)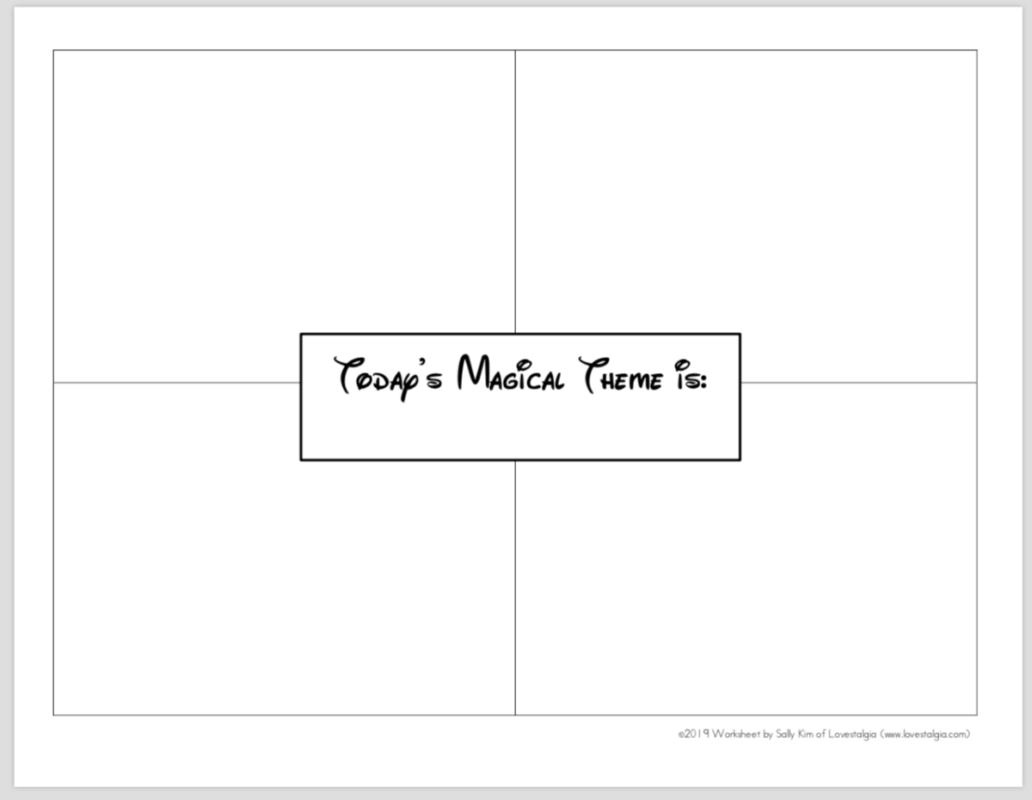 Magical Theme Graphic Organizer
Pre-Planning
Yesterday, A and I went to Disneyland and we worked on our first Magical Theme Graphic Organizer.
First pick a topic of study. I decided to go with the 5 Senses. (This is actually more of a Kindergarten standard- Investigation and Experimentation but can work for all grade levels. )
Next do some research on that topic either online or if you have curriculum. Find books, worksheets that's grade level appropriate. For the 5 Sense, I downloaded a booklet and worksheet from here. (All FREE!)
Then head to Disneyland to learn!
A couple of books ideas:

The Lesson
Read the book. Then talk about the 5 senses. What are they. What do you use them for? Ex: How many eyes do you have? What do you use them for? (To see- that's the sense of sight!)
Work on the worksheet for the 5 senses. If they can't write the words, you can either have an example of the word that they can copy or let them draw a picture instead.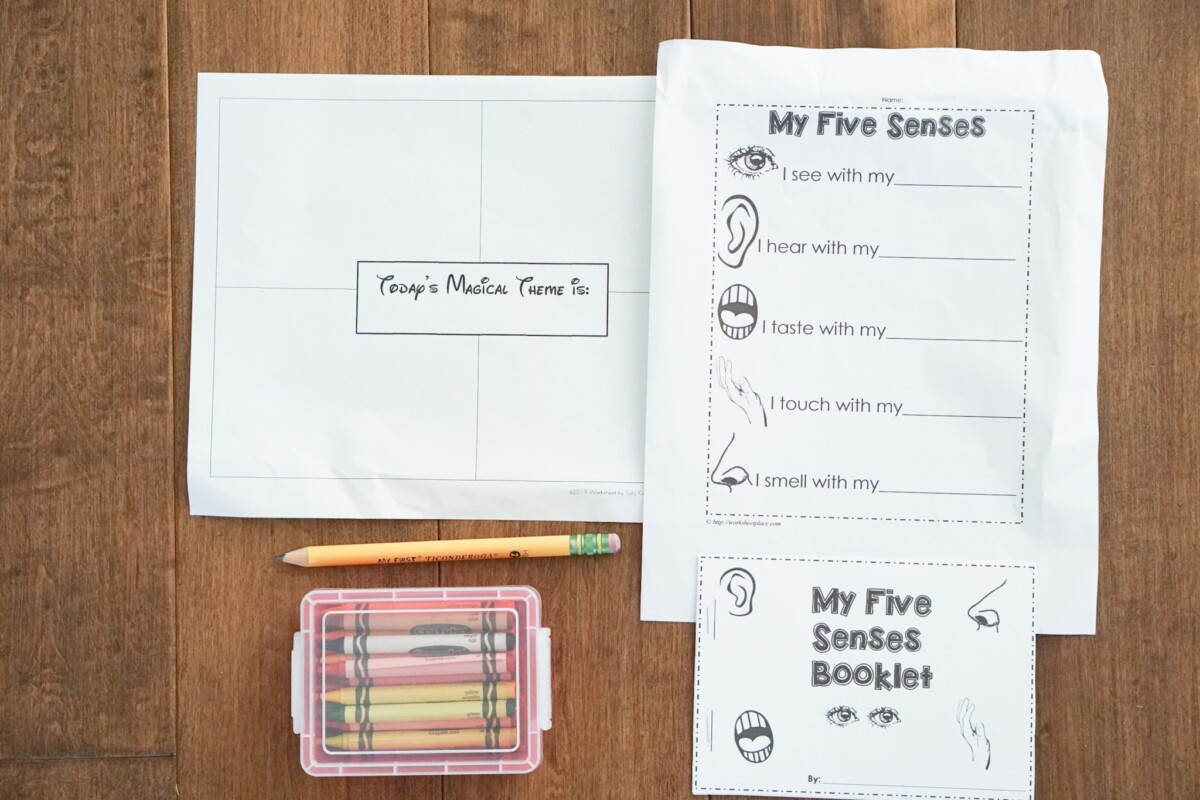 Work on the booklet for the 5 senses. They can draw pictures of things that are familiar to them in the booklet.
Afterwards, tell your students that throughout the day at Disneyland, think about the things they see, smell, hear, and can touch. I left out taste because that can be a whole new lesson after eating. LOL.
How To Fill Out the Graphic Organizer
We ended up doing this after lunch but it might have been better to do it later because the kids wrote about the thing they saw most recently- their lunch! HAHAHA!
I talked about how today's magical theme was using their senses at Disneyland so they wrote the word "Senses" in the center box.
Then we went through the 4 out of 5 sense we talked about:

Sight– What did they see at Disneyland? If they didn't know how to spell something, I asked them to draw it.
Smell– What did they smell at Disneyland?
Hear– What did they hear at Disneyland?
Touch– What did they touch at Disneyland?

For each of the sense, I also had them write or draw the body part they used to experience that sense.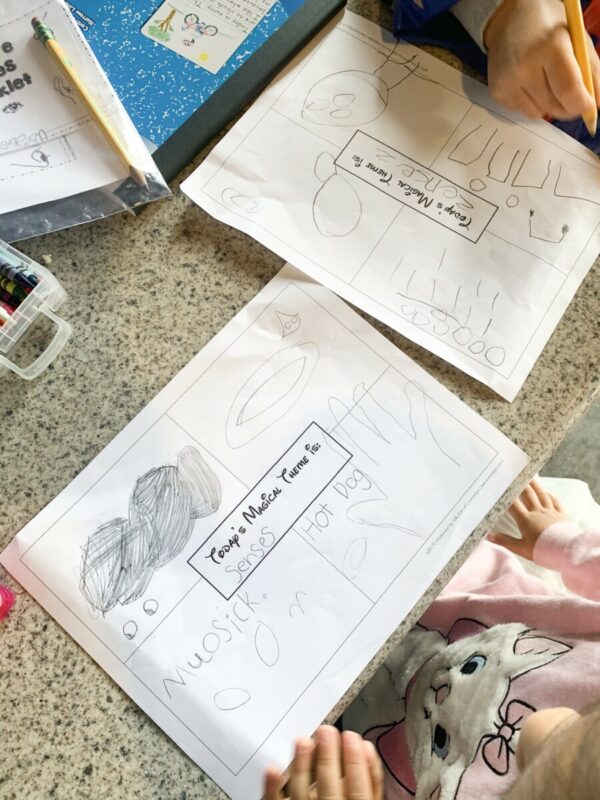 You can totally use this graphic organizer in multiple ways. It's a great way to incorporate homeschooling into your visits to Disneyland! You can even do it as Independent Study. I'll be sharing more throughout the year as we continue homeschooling at Disneyland!
Update 11/27/19
Categorizing Jungle Cruise Animals
Here's a lesson we did with the Jungle Cruise. We learned about carnivores, herbivores and omnivores. I printed out free worksheets from Clever Learner and a few pages from Scholastic for reference. (The First Grade Standard it covers is for Life Sciences 2.c.)
What We Did
We learned about carnivores (they eat meat), herbivores (they eat plants), and omnivores (they eat both meat and plants.)
We rode the Jungle Cruise ride.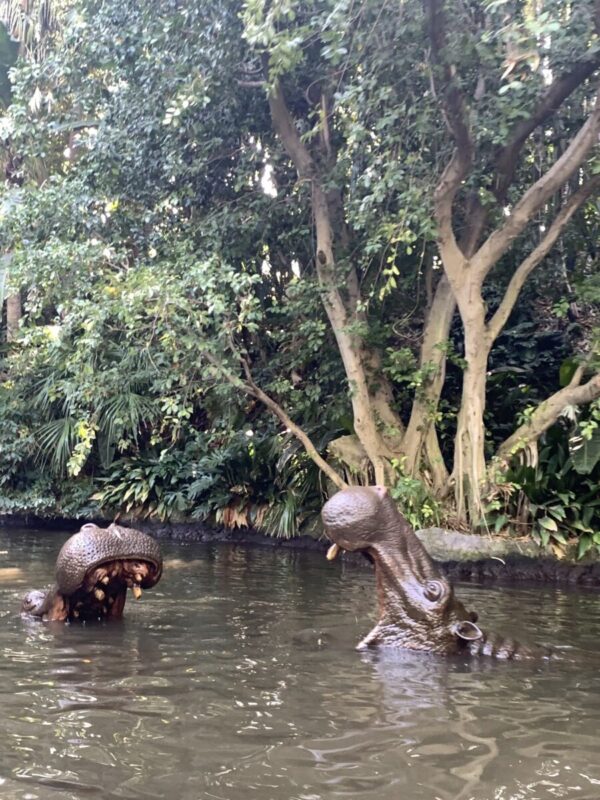 I told the students to observe what animals they saw on the cruise.
After the ride we worked on the Clever Learner worksheet.
We talked about what kind of animals might be carnivores, what kind might be herbivores, or omnivores. I gave them examples.
We filled out the Today's Magical Theme graphic organizer.

The directions were to think of 4 animals they saw on the ride. Draw a picture.
If they could spell the names of the animals, then they wrote the name of the animal.
Then we talked about whether the animal was a carnivore, herbivore or omnivore. They wrote C, H or O.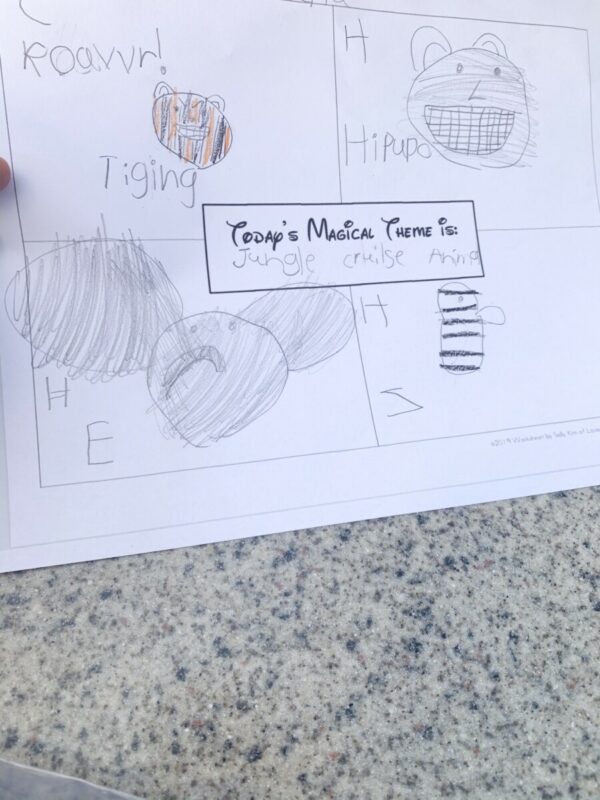 Have you ever thought about Disneyland as a place to learn?