We had an opportunity to take a Bronze Age Sword Casting Class with Greg Wenderski- also known as the Sword Casting Guy. I've seen posts in Homeschooling Facebook groups about his sword-casting classes but never looked into it due to scheduling conflicts. I saw that he was going to be having classes in Southern California and tried to sign up for his class but they were all sold out. Then one day, I was on Facebook and saw his post about some last minute cancellations for his class and was able to sign up.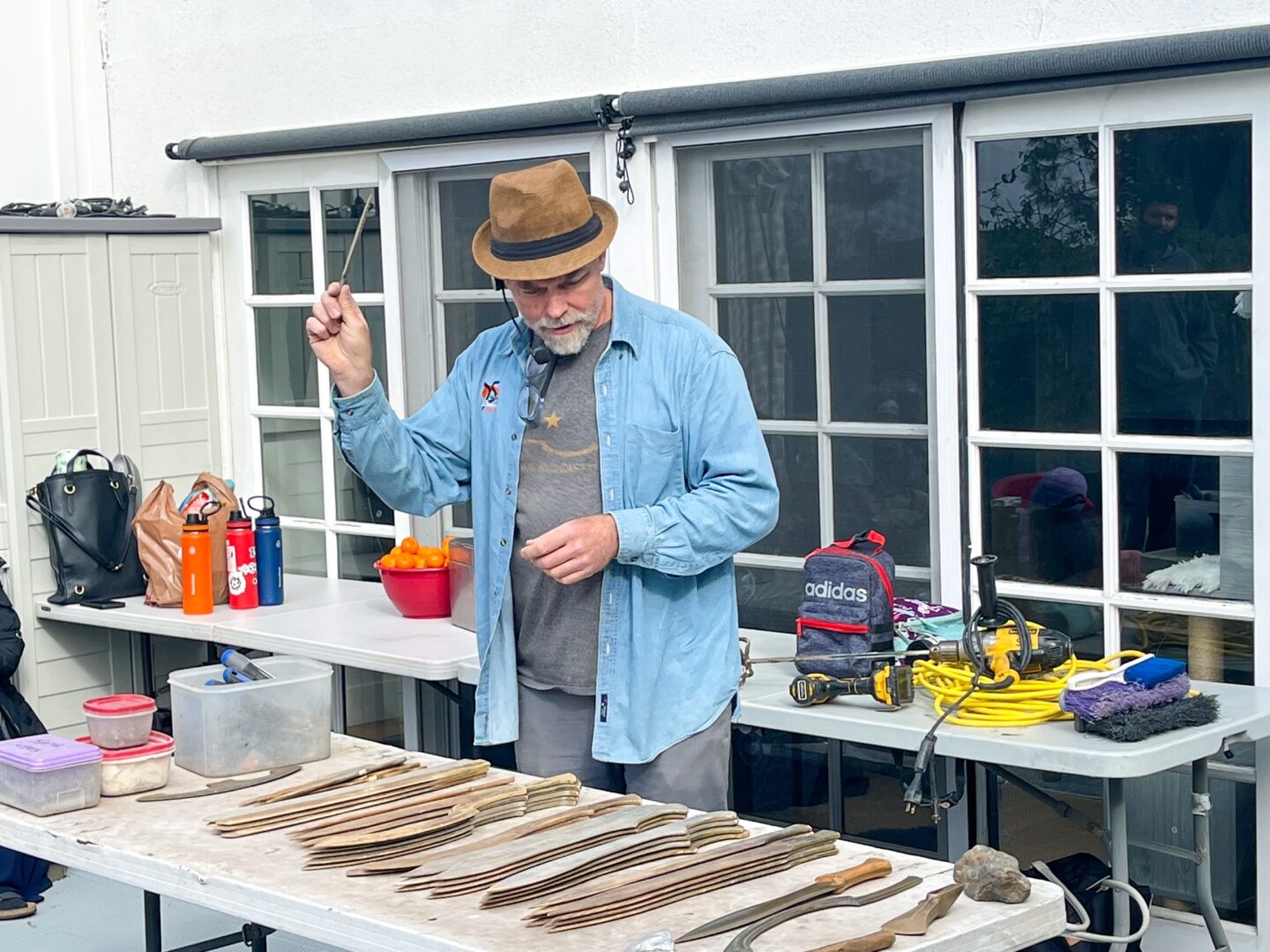 What to Expect During the Class
The Bronze Age Sword Casting Class is held at someone's residence. Mr. Greg usually posts in local Facebook groups asking families if anyone can host a class in exchange for a sword. There are specific requirements such as an outdoor location, accessible bathroom and power. Once you sign up and pay for the class, he sends a very detailed email with location, what to bring and what to expect. The class that we took was the aluminum sword casting class. It runs from 9am- 3 or 4pm.
Lesson
The first part of the class is a lesson on the Bronze Age. Mr. Greg goes through some of the history of the Bronze Age, metallurgy, and shows examples of Bronze Age-style swords. He talked about swords such as the Egyptian Khopesh and some that look like ones you would see during the Game of Thrones. After the lesson, students and parents who are making their own swords get to pick out a wooden sword to cast.
Mr. Greg then shows each step of the process of making a sand cast in one of the casting boxes. The casting box is a wooden box that you pack sand in and then you place the wooden sword in it. Then you pack it with more sand to make a mold.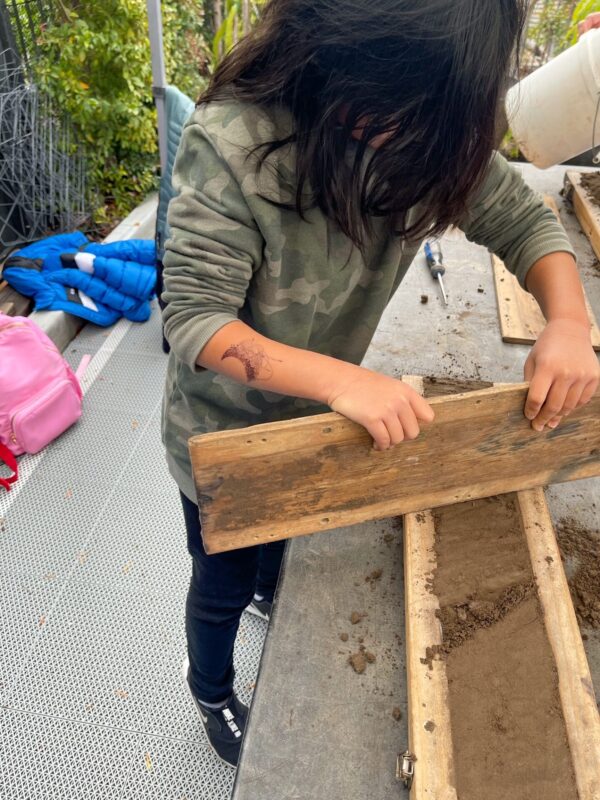 After all the students are done with their sand cast, Mr. Greg lights the foundry. Then it's time for the swords to be made! Once the metal is hot enough, he pours the molten aluminum into the casting boxes. Then he puts the casting boxes on the table to see how the first swords turned out. If a sword doesn't turn out correctly, he will try to recast it.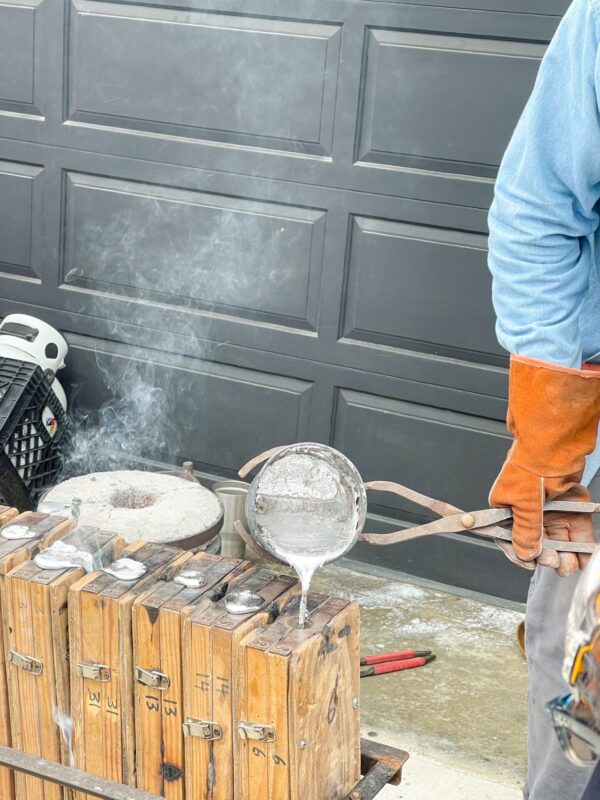 When all the swords are cast, Mr. Greg and adult volunteers use grinders to smooth out the swords. The last step is wrapping leather onto the handles before going home.
My daughter picked the Greek Xiphos which is similar to the type of sword Percy Jackson used. She loves the Percy Jackson stories. Even though she is only 9 years old, she worked hard to make her sand cast. This was the first time we did anything like this.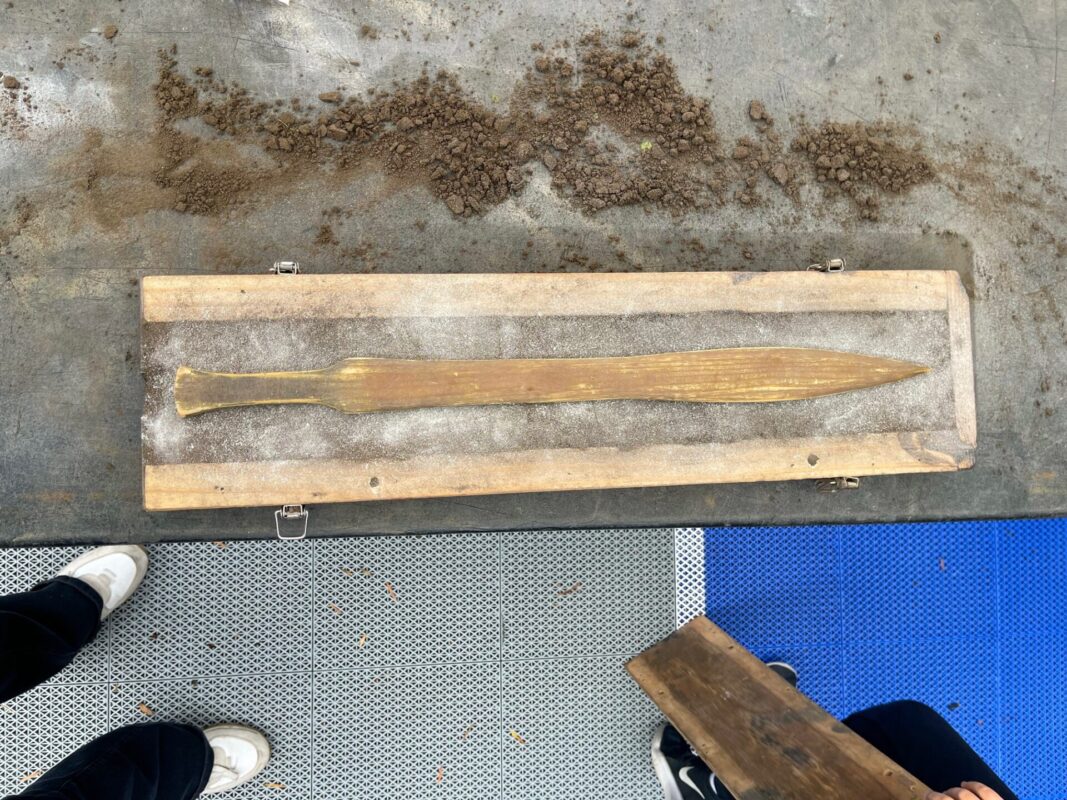 MISC Info
How many kids are in the class? The classes range in size with a maximum of 25 sword makers. The class size was bigger due to parents or siblings. Kids ranged in age from 5 years old to teens. I think upper elementary aged kids would love this class but it's fun for people of all ages and skill levels. It might be more difficult with younger kids because there is some manual labor involved. There are also times when students must be quiet and listen to a lesson and directions.
The Sword Casting Guy also has a bronze sword class but that is for more advanced students and it takes longer due to the use of molten bronze.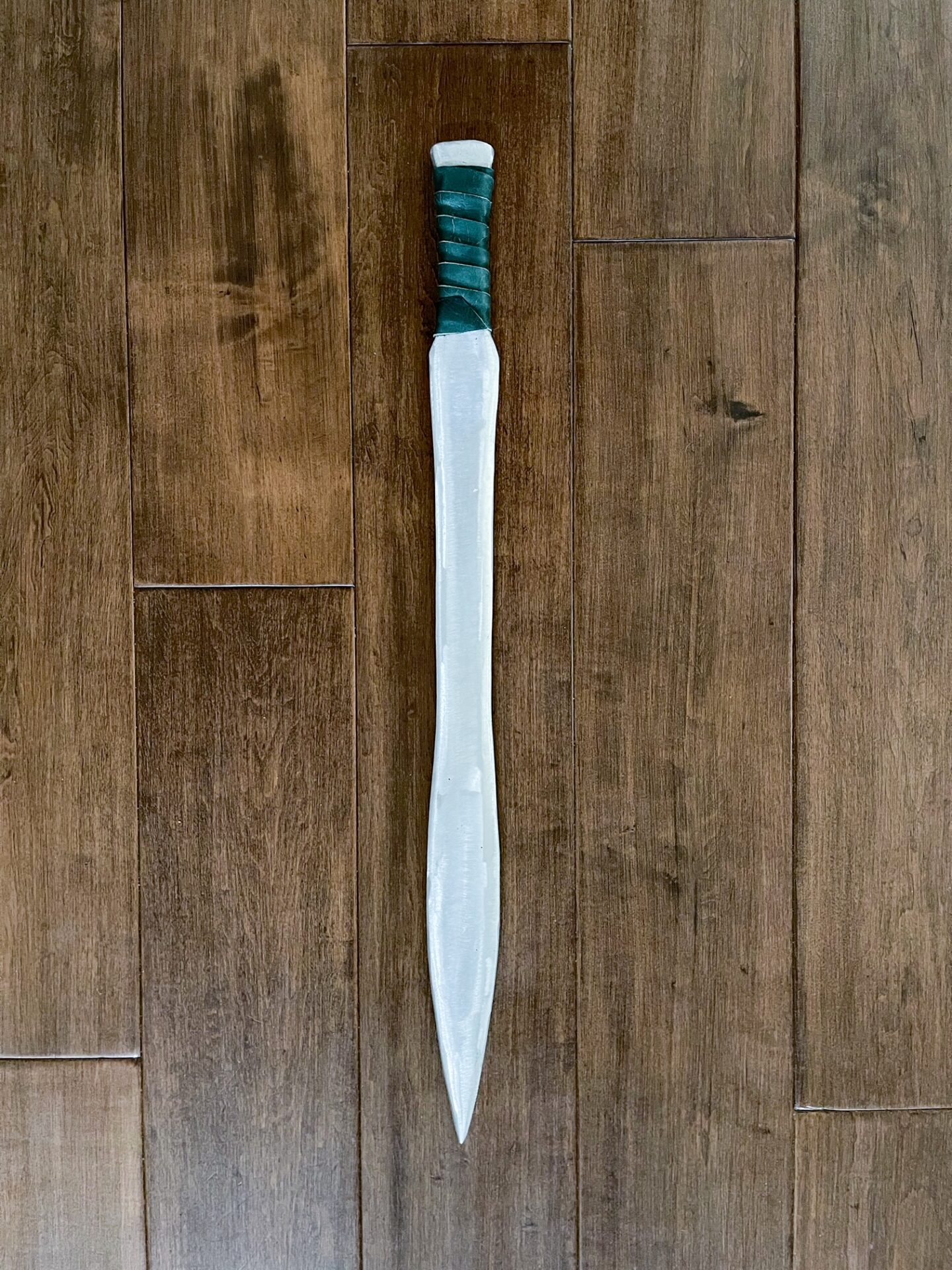 The aluminum sword class was really fun and we had the best time. Mr. Greg is such a wonderful teacher and it was the best experience.
To find out more about whether he will come to your area, ask on his website.
Check out my other homeschooling posts here.