Pixar Pier is now open at Disney California Adventures! Along with new attractions, food, and merchandise there are so many AMAZING Instagrammable Walls at Pixar Pier!! I'm sure you've seen many pictures of the pier in the past few weeks. Today I wanted to share with you a few of my favorite photo spots!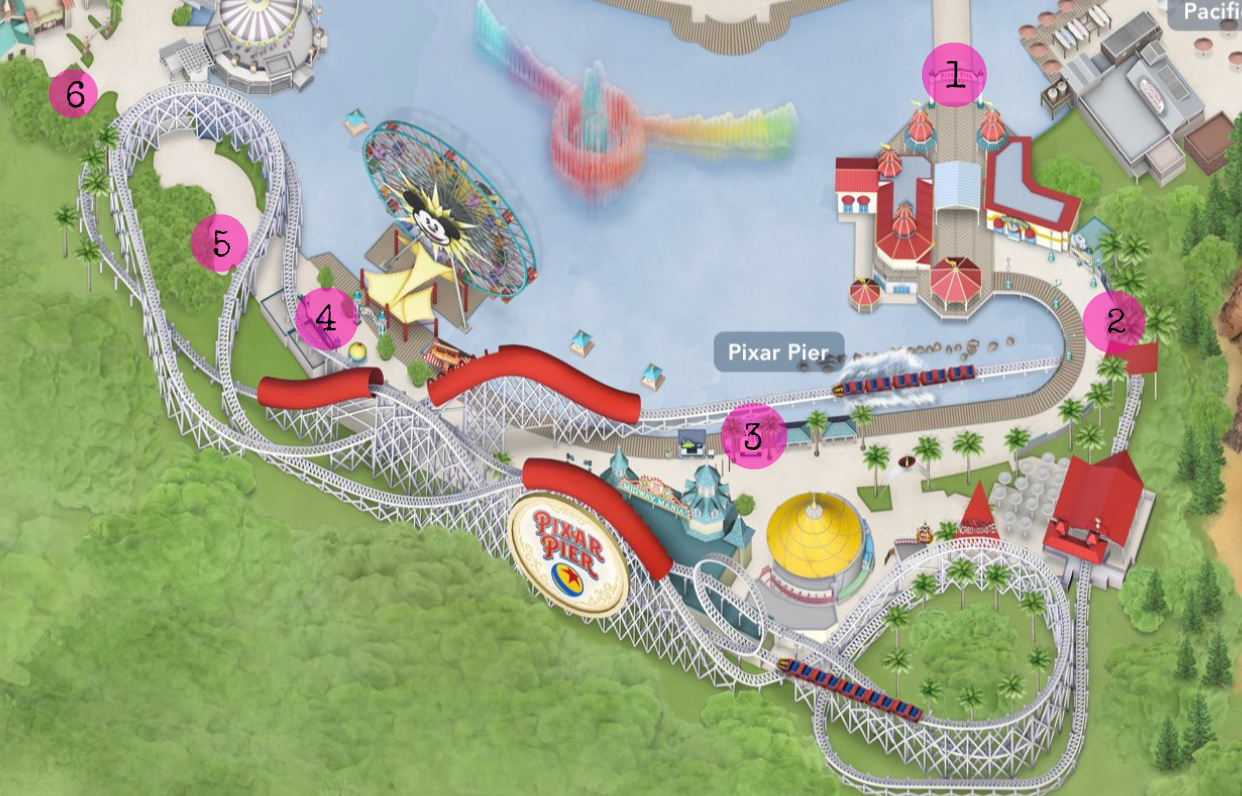 Entrance to Pixar Pier
The Pixar Pier sign is such a beautiful backdrop for pictures. You can take a picture as you enter the pier or as you exit to get the "Adventure Is Out There" signage. If you come at rope drop, you can take advantage of an empty pier. But even with people on the pier, your pictures will still look amazing because this sign is so colorful!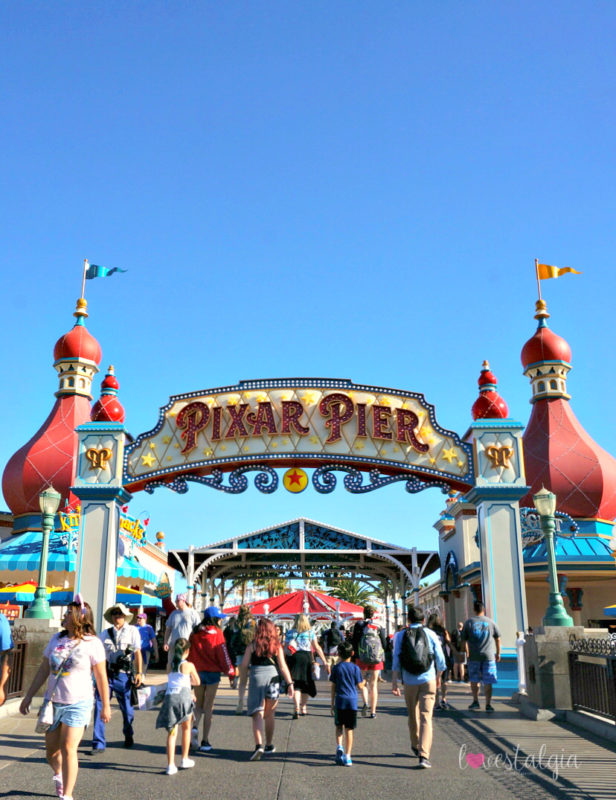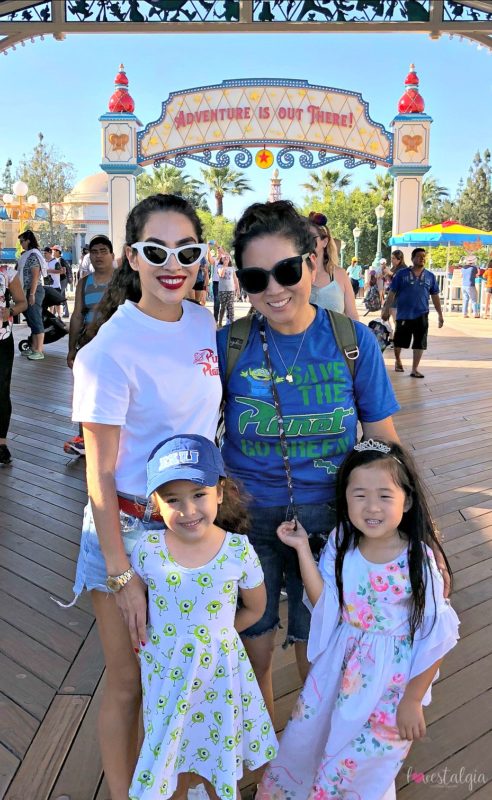 2. There are multiple signs along the wall after you pass the Adorable Snowman Frozen Treats shop. The only disadvantage here is that if the lines for either the Adorable Snowman or Icredicoaster are long, people will be standing in front of the signs so it will be a little difficult to get pictures during peak times.
Middle of Pixar Pier
3. The Poultry Palace is one of my favorite photo ops. I love the colors and artwork. One side is mostly shaded throughout the day, while the other side has shade early on in the day and can be quite sunny in the early evening. You might even find Emperor Zurg greeting you on either side.
This picture in front of the juice box side was taken around 2:30pm. It was mostly shaded with a few patches of sun. When we went back there around 5:30, it was extremely bright and sunny as you can tell by A's face in the picture below.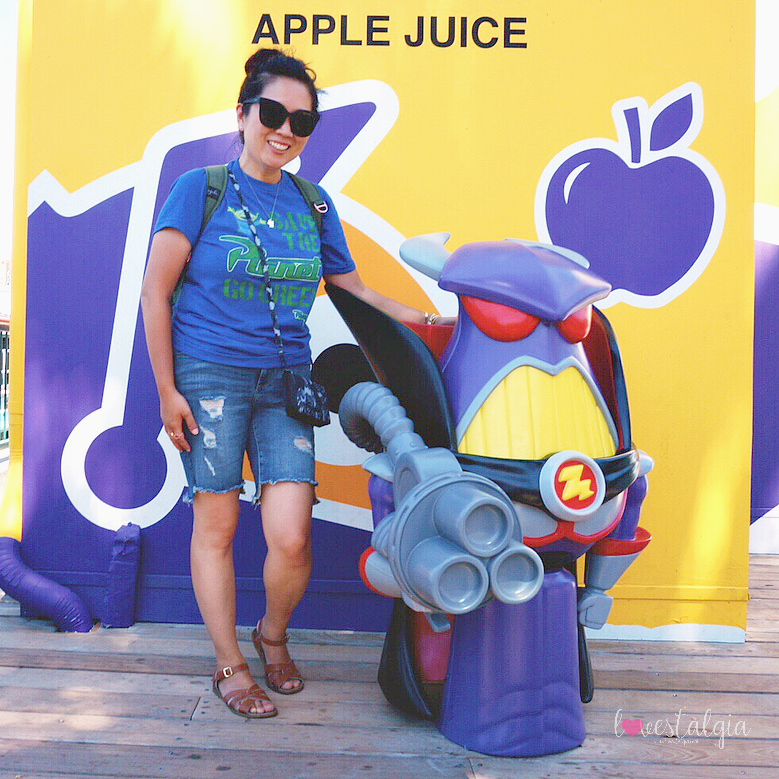 End of Pixar Pier
4. In front of the future home of Bing Bong's Confectionery is a cute temporary wall of Bing Bong himself! The confectionery is set to open up later this summer which means this wall will go along with it. But I'm sure the actual store will have even better photo ops inside and outside.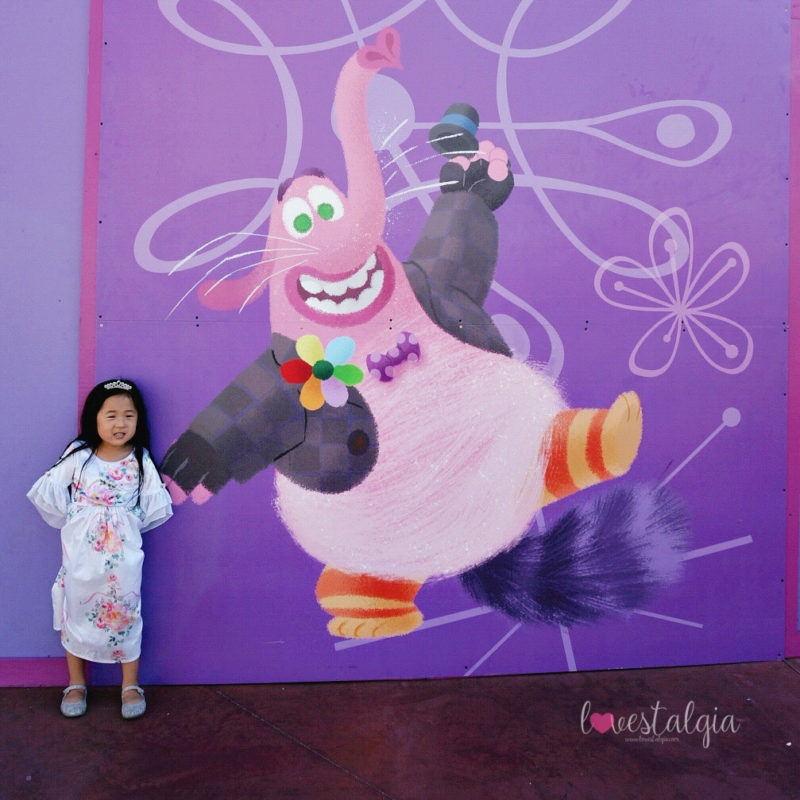 5. Speaking of Inside Out, there are a few Instagrammable photo ops in front of the future home of Inside Out Emotional Whirlwind. This wall will be temporary until the ride opens in 2019.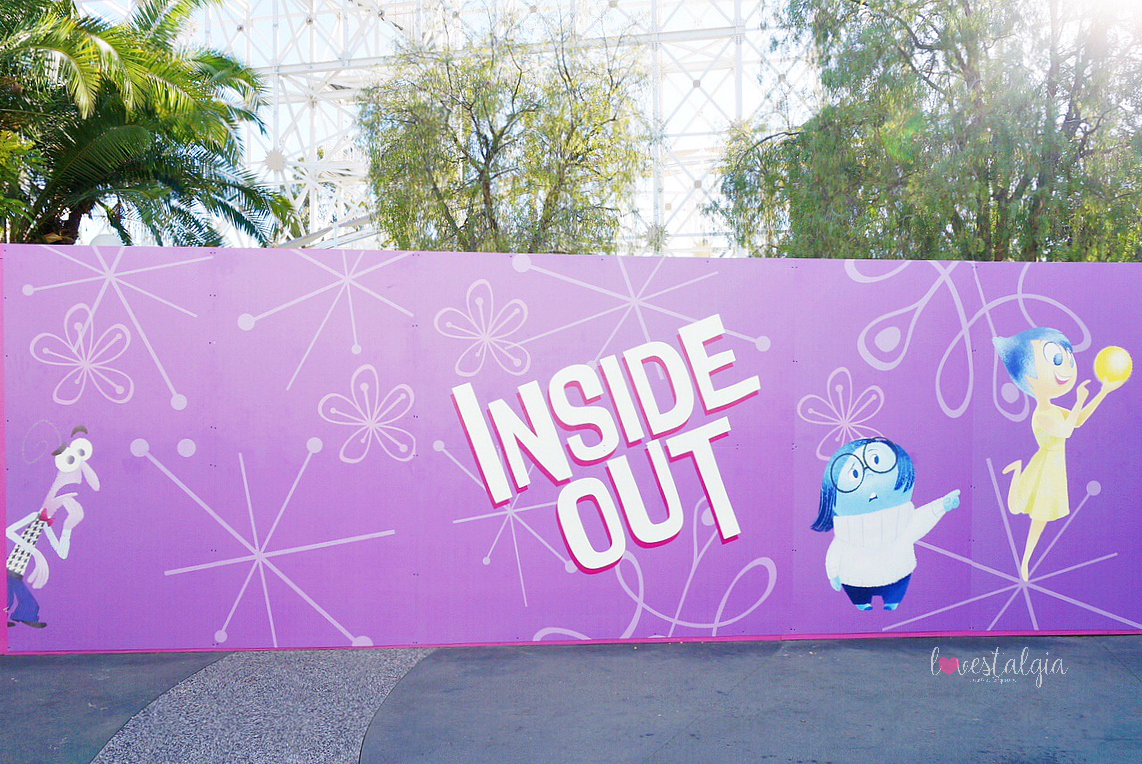 6. The Pixar Pier sign is on the giant gate near Paradise Grill. I love the pop of color against the dark brown gate!
Have you found any other Instagrammable walls or places at Pixar Pier? There are so many great photo ops there!! Share with me some of your favorites!
Check out my post about the 9 Unique Photo Ops at Disneyland!