Pop-Up Disney: A Mickey Celebration is NOW OPEN! It's an amazing way to celebrate Disney's most iconic character- MICKEY MOUSE! From the days of Steamboat Willie to who he is today, who would have thought that all of THIS would have begun with a mouse?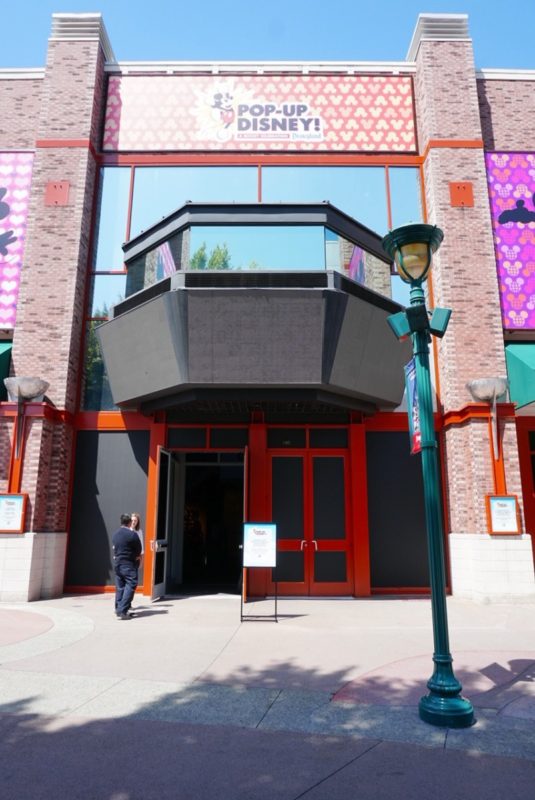 Guests of all ages will absolutely love this limited-time experience as they explore various family-friendly themed rooms that pay homage to our one and only beloved Mickey. Each room houses vivid colors, eye-catching designs and selfie worthy opportunities to delight the Instagrammer in all of us.
FAQ:
Pop-Up Disney! A Mickey Celebration is located on the west end of Downtown Disney District.
It opened on April 26, 2019 and will be open for a limited time. (Probably until the end of the summer but don't quote me on that.)
Hours: Open daily from 10 AM to 9PM
Cost: $30/person (Ages 3 and up) Monday-Thursday before 4 PM

$38/person (Ages 3 and up) Evenings and Weekends (Monday-Thursday from 4 PM to closing, all day Friday to Sunday
Guests under 3 years old are free.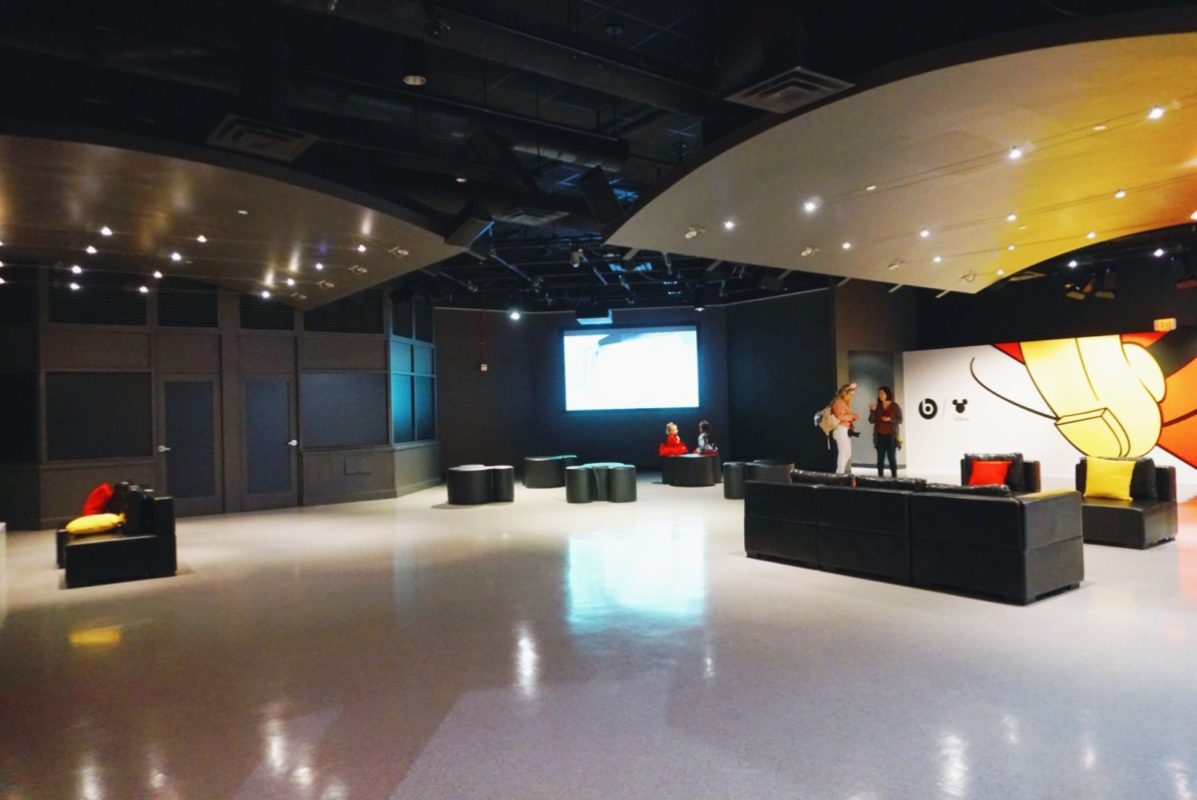 ALL reservations must be made online.
Tickets are not available at the door and must be purchased in advance.
You can print out tickets or use your mobile devices.
The full experience will take approximately 1.5 hours.
You can arrive up to 15 minutes before your ticketed slot. Be sure to allow time for parking and going through security. If you miss your 10 minutes time slot, it will invalidate your ticket and no refunds will be given.
5-hour complimentary parking at Downtown Disney is included with validation from the Pop-Up Disney! A Mickey Celebration event.
Validation from the Pop-Up Disney retail store is good for a 3-hour complimentary parking.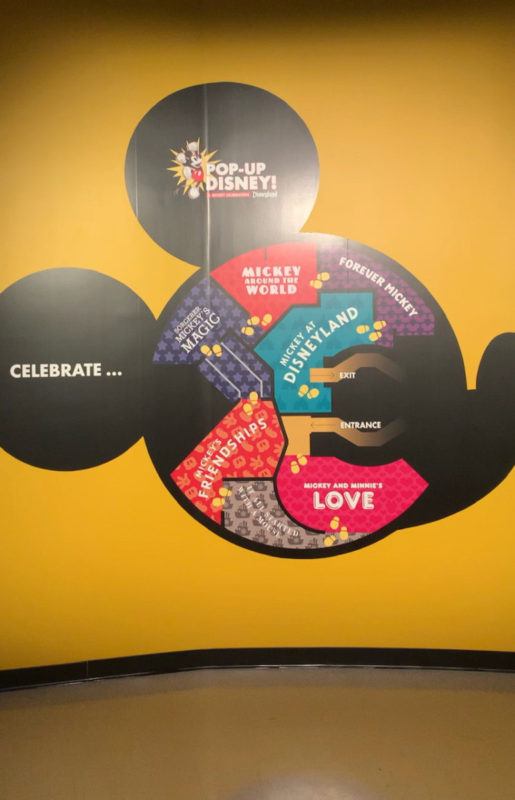 Tickets to theme park is not required.
Annual Passholder discounts do not apply.
No food, beverages, pets, strollers, selfie sticks or tripods allowed inside the venue.
All tickets are final sale, non-refundable, non-transferable and subject to availability.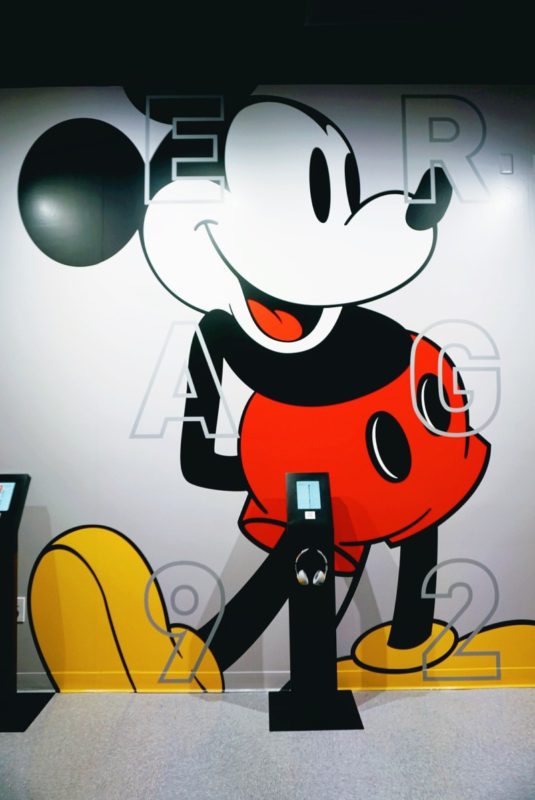 What to expect:
On the day of your reservation, arrive 15 minutes before your reservation time. Check in at the front desk. They will give you a color coded laminated ticket and escort you to a waiting area where you can listen to music using Beats wireless headphones, watch old Mickey and Minnie movies or take pictures in front of some super cute walls!
Your color group will be called and a Cast Member will escort you to the second floor where all the magic happens!
The Rooms
There are SEVEN themed rooms that will make your jaw draw. I remember seeing some rendered drawings on the Disneyland website but to actually see the rooms in real life made me so giddy. I felt overwhelmed and didn't know what to take a picture of first!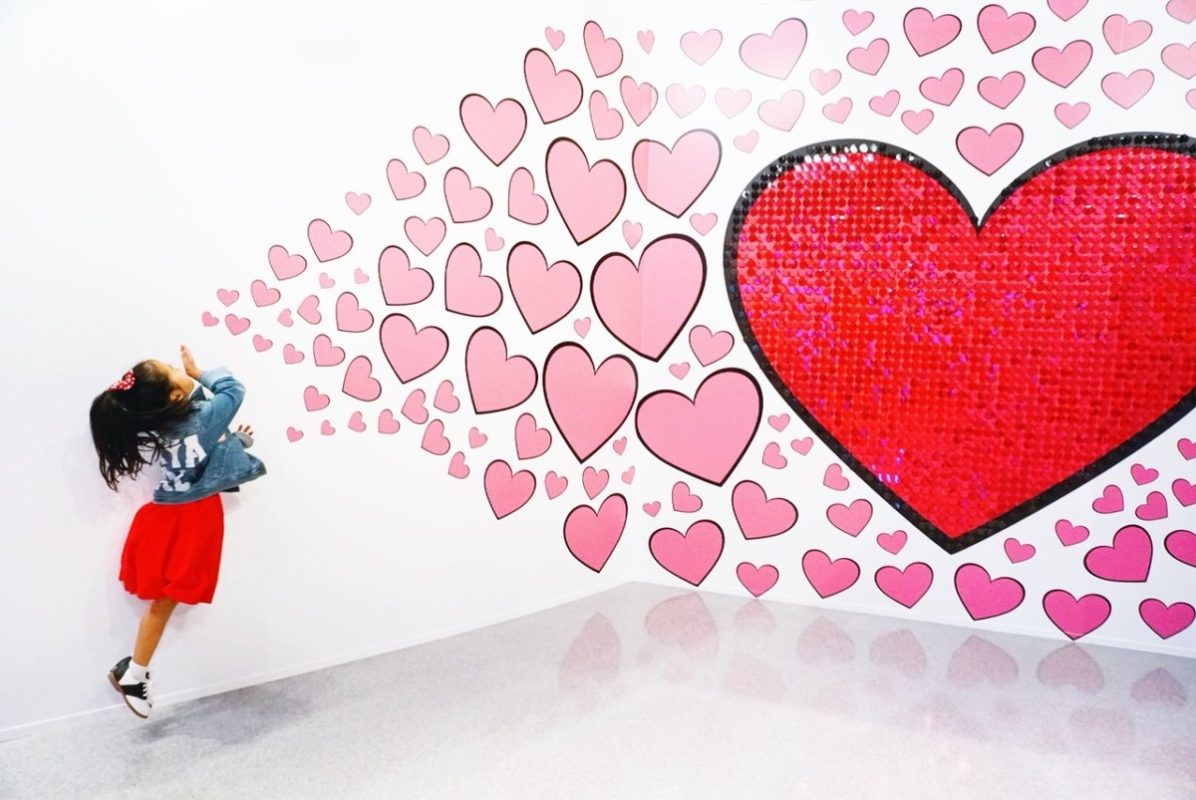 Room #1: Mickey & Minnie's Love
This room celebrates everything Mickey and Minnie and their LOVE for each other. Whether it's the ADORABLE BOW couch, 3-D bows on the walls, giant sequin heart, or mural with cut outs of Mickey and Minnie, this room will blow your mind!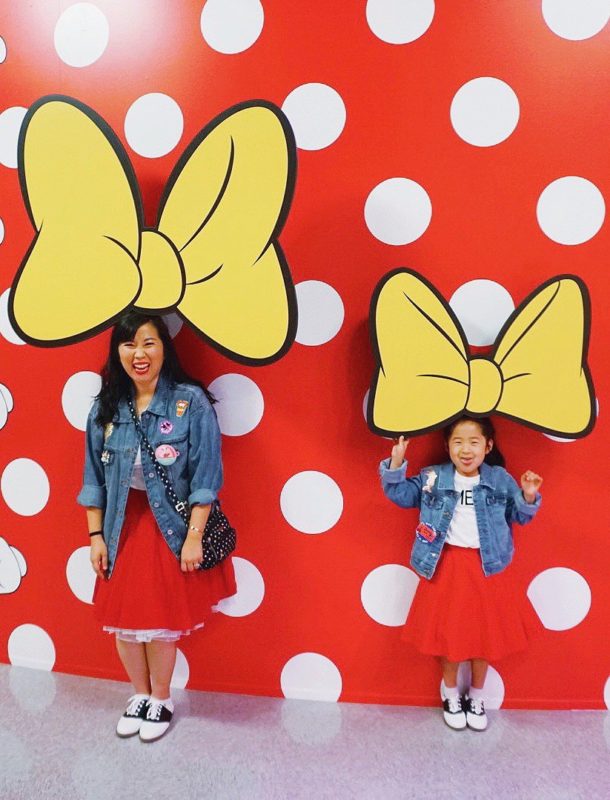 Room #2: It All Started With a Mouse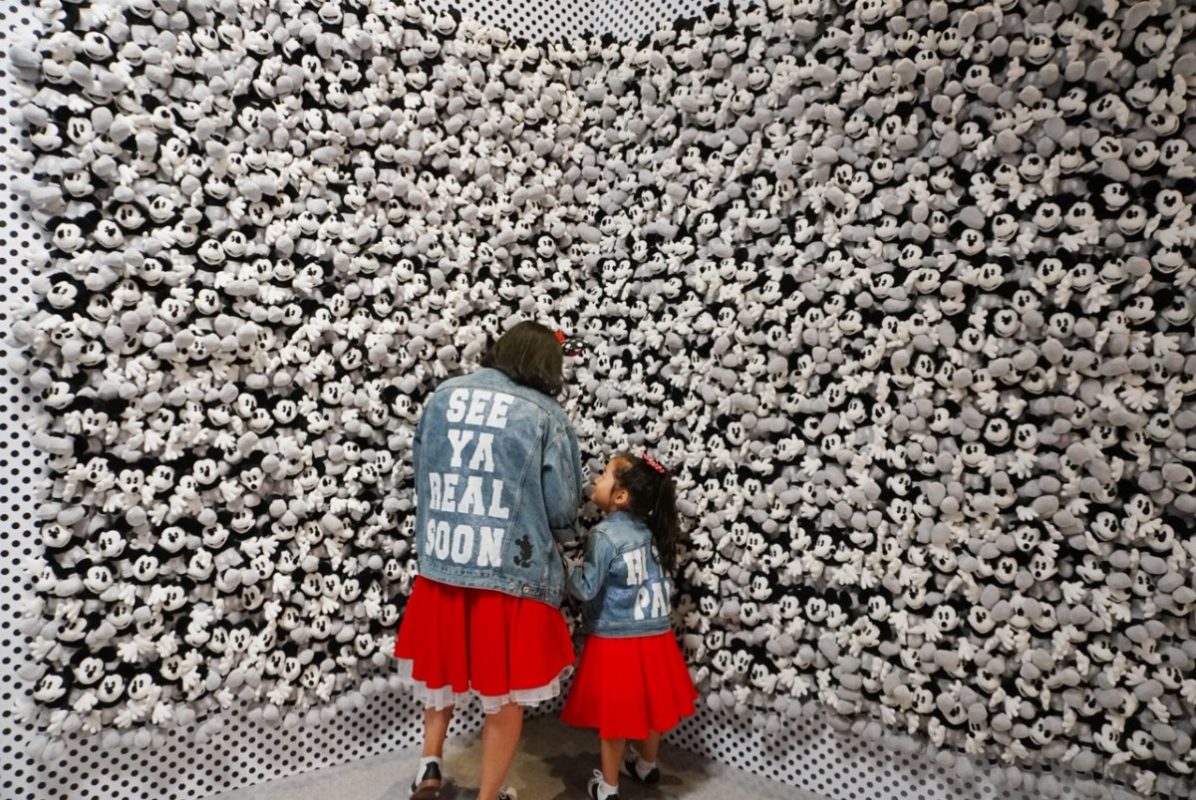 After celebrating Mickey and Minnie's love, it's time to go back to the roots of where it all began- Steamboat Willie. This room is filled with 3 major photo spots- a wall of Steamboat Wille stuffies with hidden Minnie stuffies. You can be the captain of your own ship or fly out of there in a plane. Not to mention the walls- if your aesthetic is black, white, and polkadots- this is your place.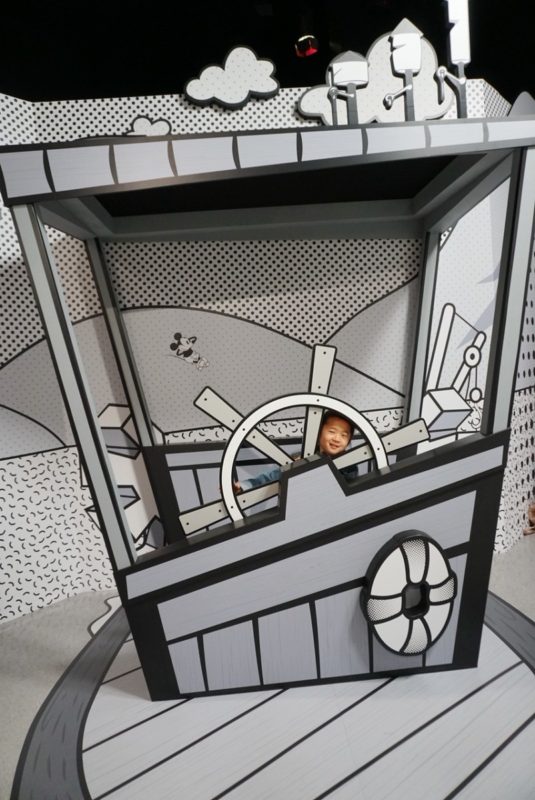 Room #3: Mickey's Friendships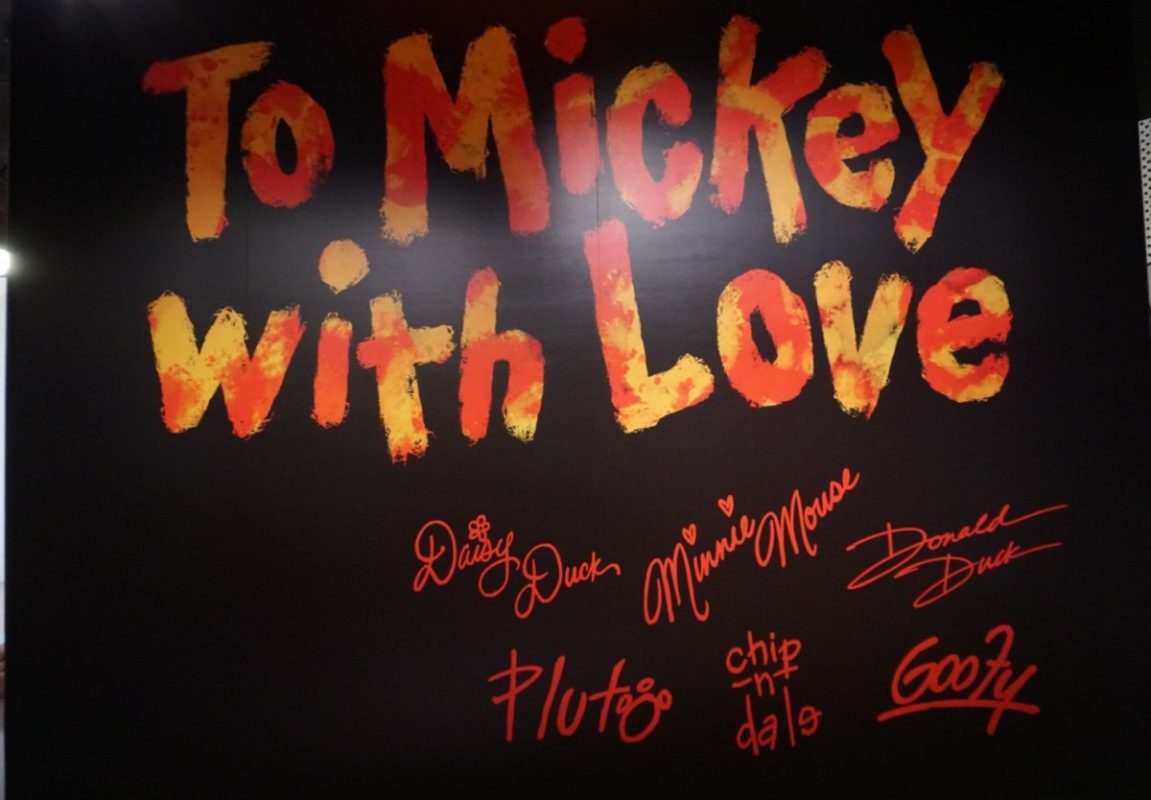 SO. MANY. PHOTO. OPPS. This room celebrates Mickey's friendships. My favorite part of this room was the mural of his friends holding hands and walking!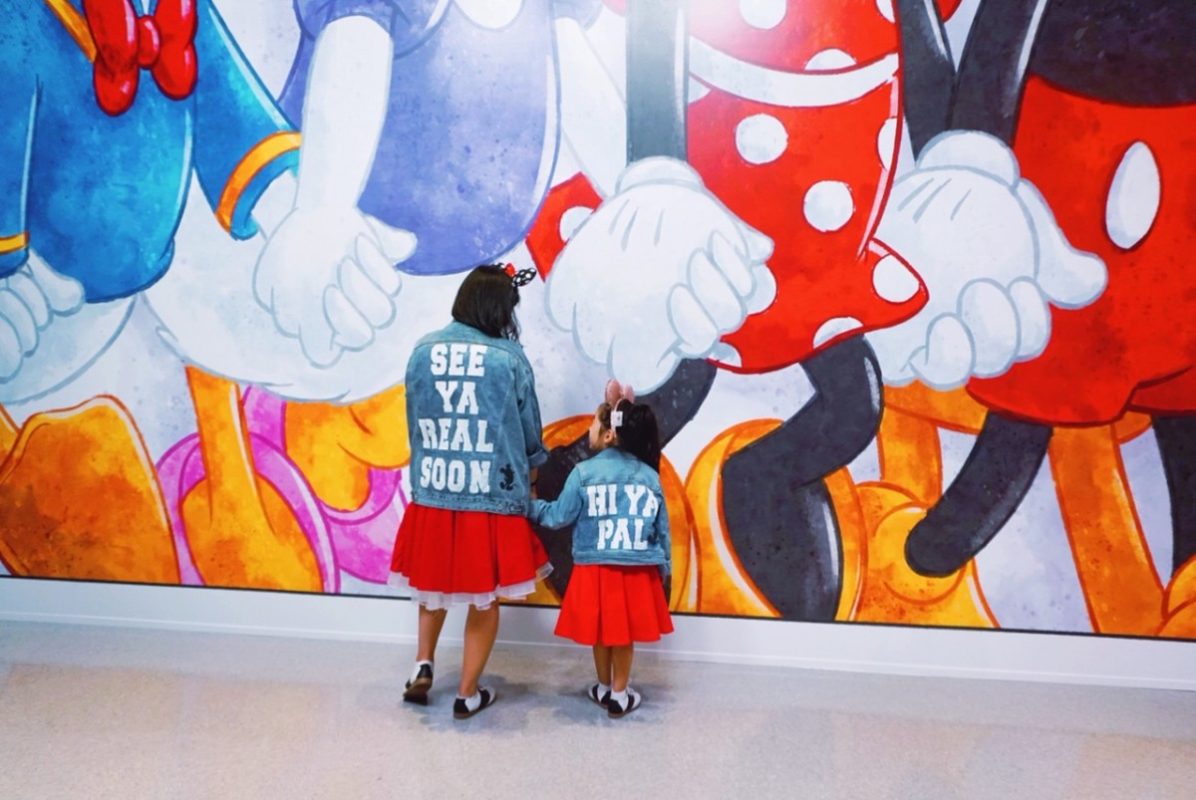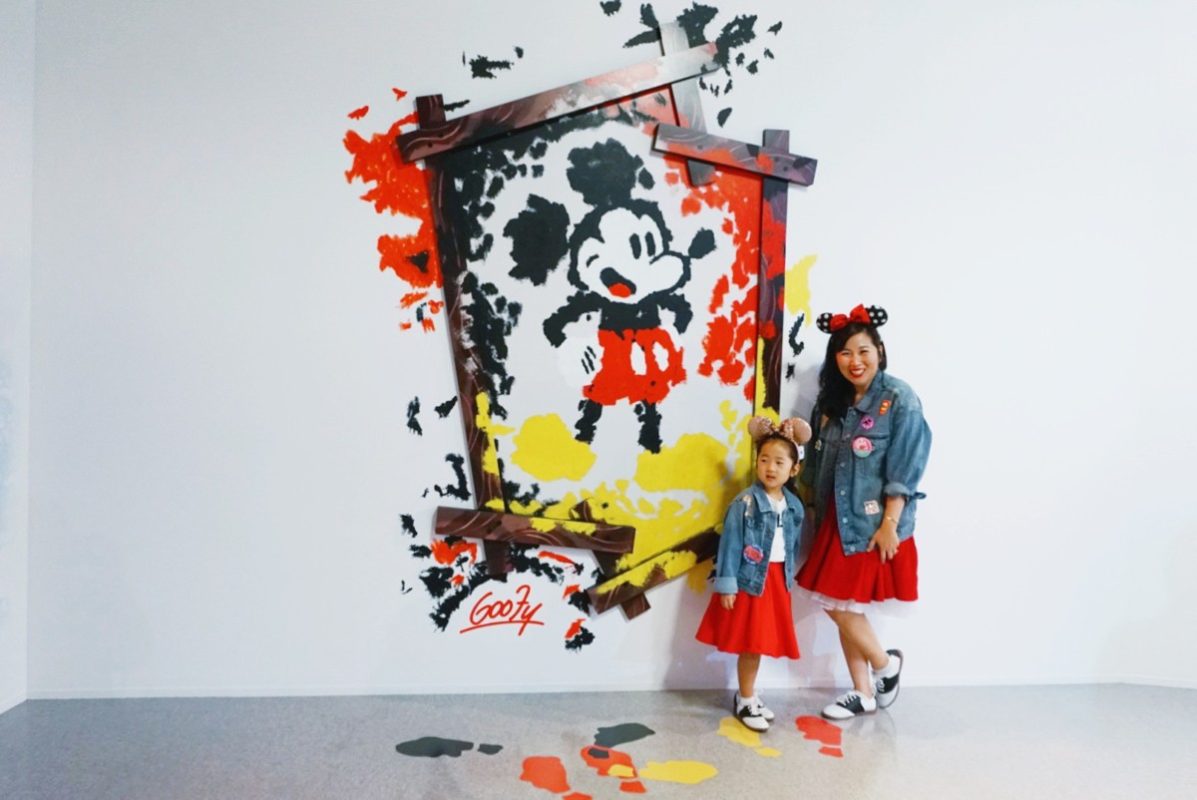 Room #4: Sorcerer Mickey's Magic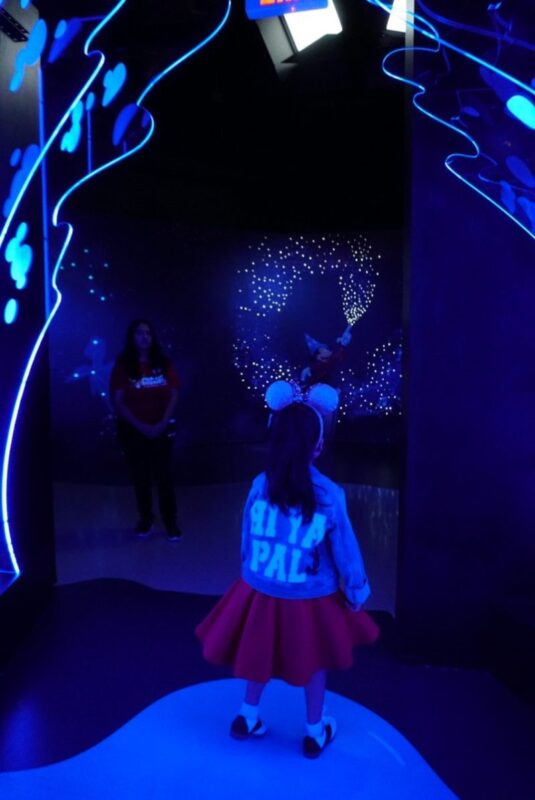 This room was a bit dark but still magical. I loved the twinkling sparkles throughout the room on the walls. Such a beautiful room!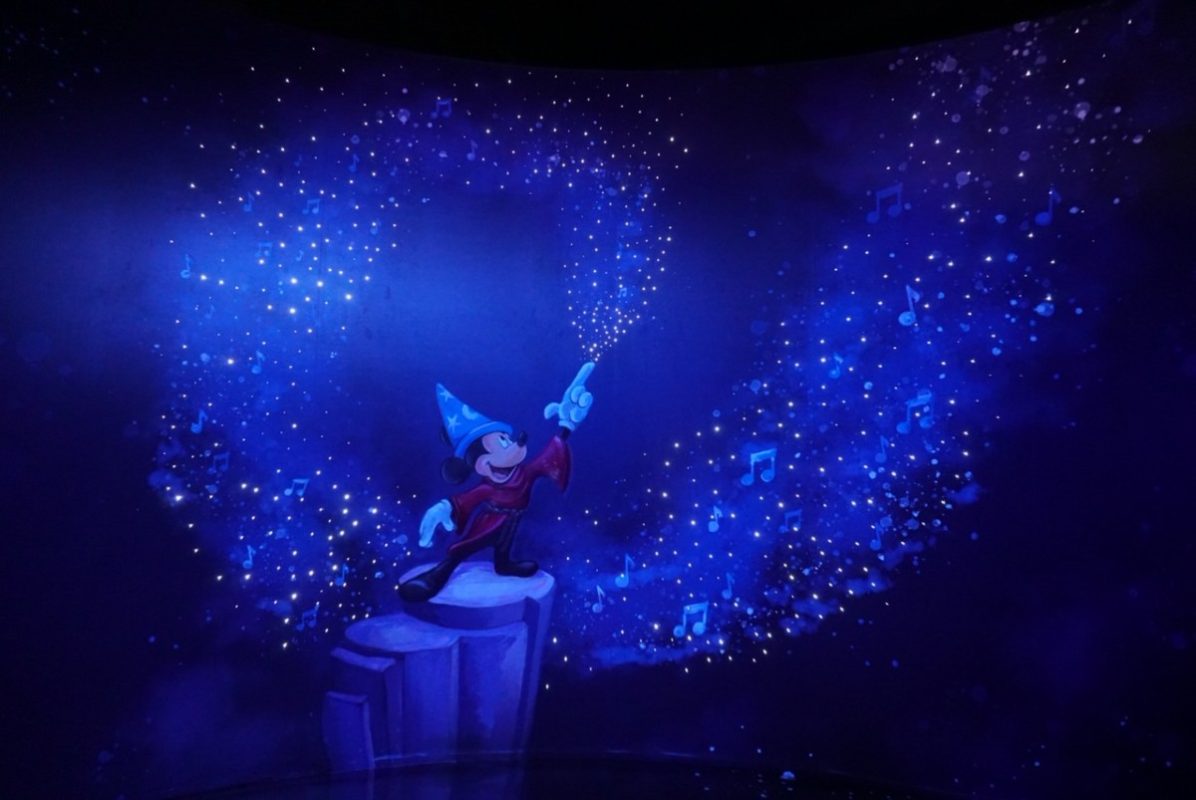 Room #5: Mickey Around the World

Room #6: Forever Mickey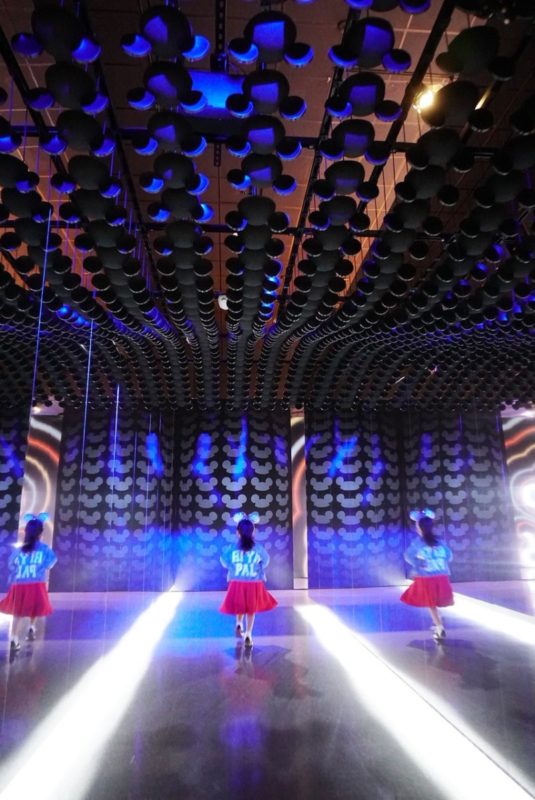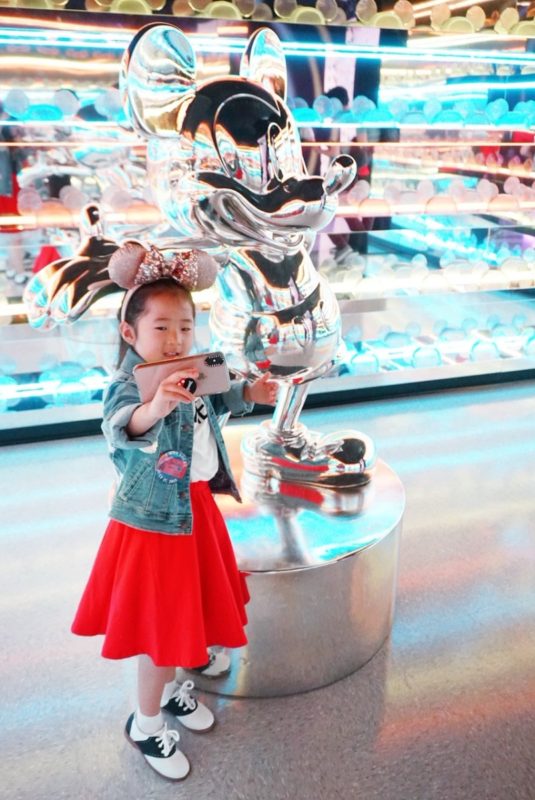 Room #7: Mickey At Disneyland
Special Merchandise: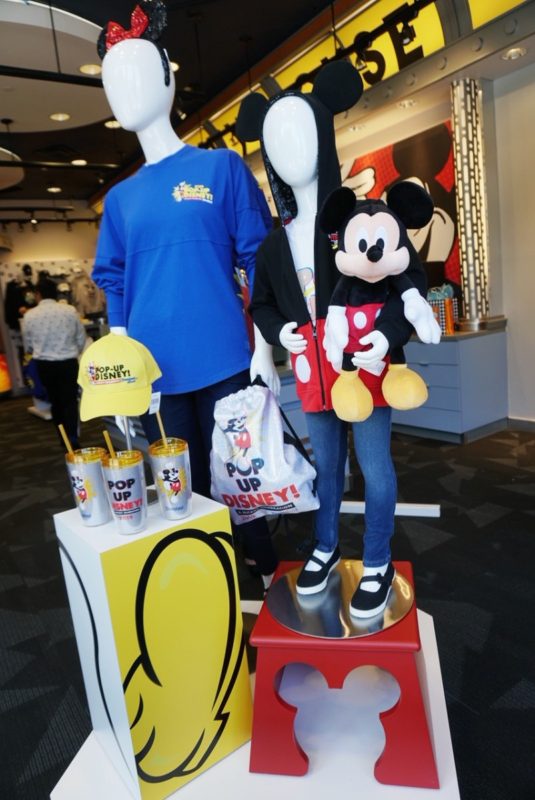 Marceline's Confectionery has special sweets that can be purchased. Event ticket is required to purchase. There are also special Pop-Up merchandise and snacks available in the merchandise area.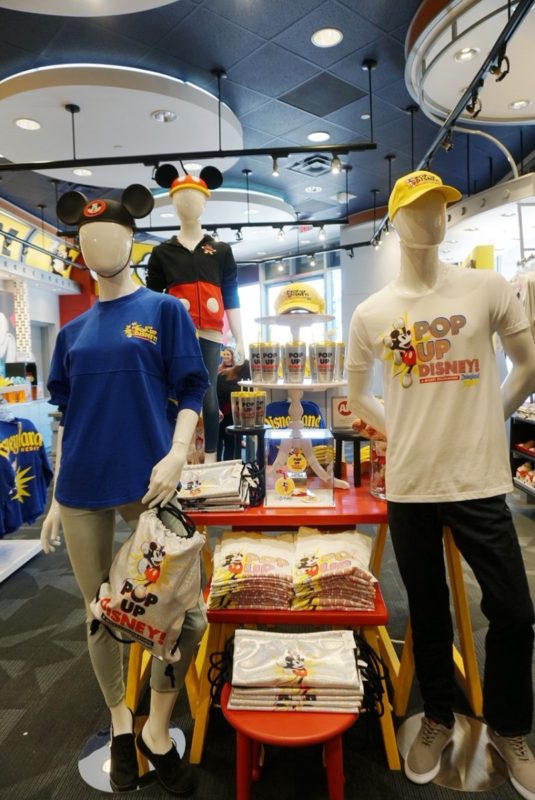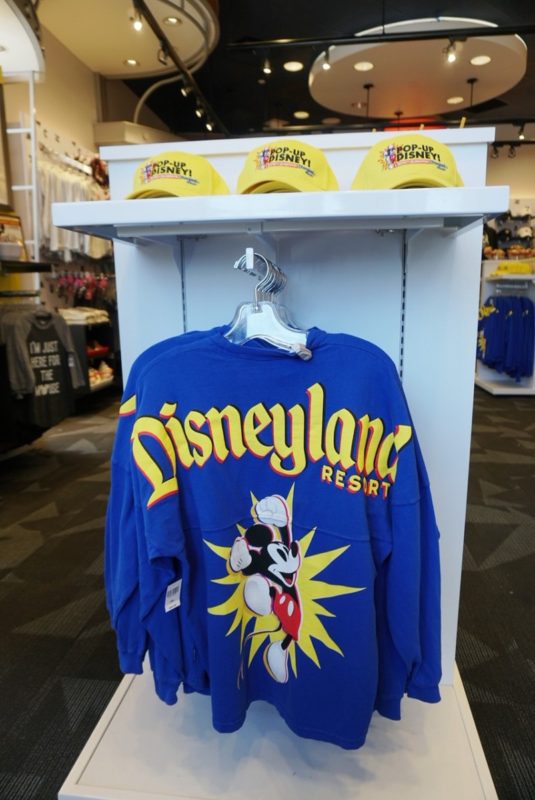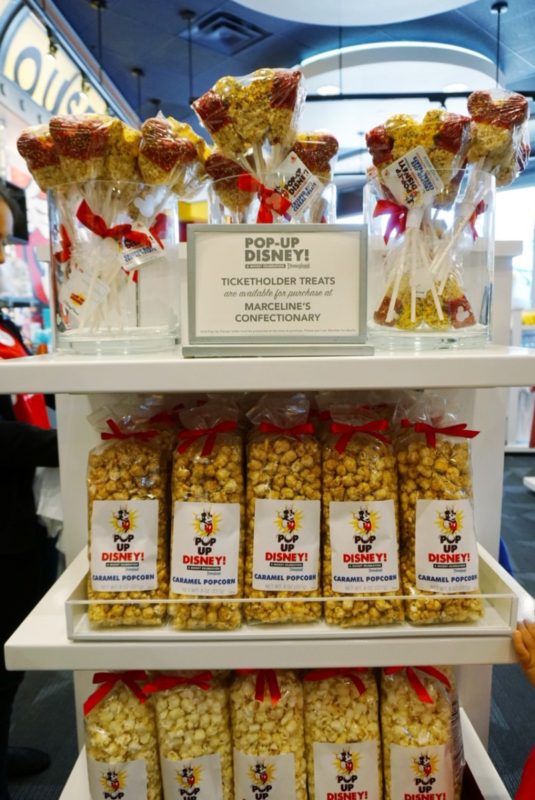 Tips:
There are Cast Members in each room that can help take pictures but if you're particular about how you want your pictures to look, bring a friend.
There's a "flow" to going through the rooms because a new group enters every 10-15 minutes so be mindful of that. There are certain rooms that you might like more than others but you can't stay in the room for an extended amount of time.
If you want to bring extra outfits, think about quick/easy ways to look different- maybe wear layers (think jackets or sweatshirts) or even shirts (like button downs and t-shirts.) Accessorize! (Ears, bags, backpacks!) Possibilities are endless but remember- you can't stay in each room FOREVER (although you might want to.)
Do dress in theme and show off your Disney style!!!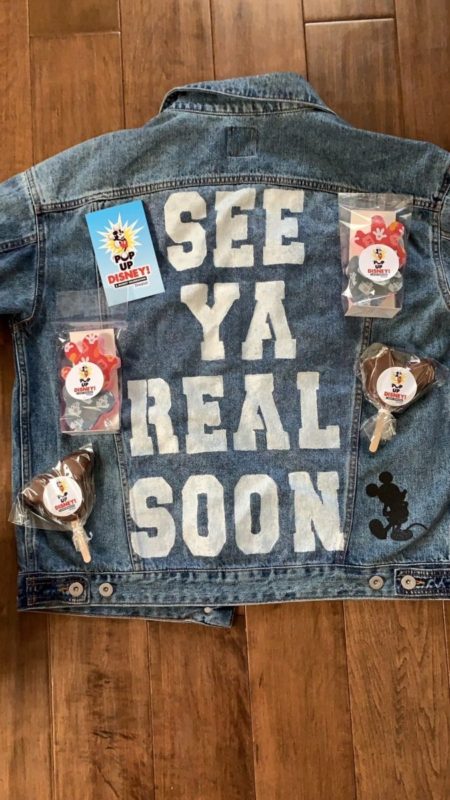 Will you be checking out Pop-Up Disney: A Mickey Celebration before it's over? Get tickets here!