This post may contain affiliate links as well as items gifted for consideration.
American Girl has always been known for their amazing dolls and accessories as well as the incredible history and stories they tell. I knew I wanted to get one for A when she was older but wanted one that resembled her. I was so excited to read about the release of Z (short for Suzie) Yang who is actually Korean American!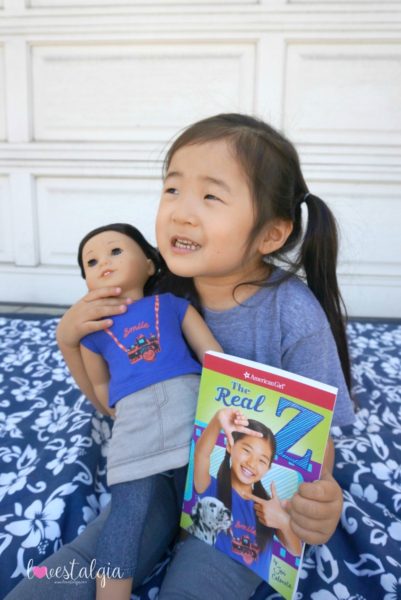 Z Yang: The New American Girl Doll
Z Yang is 13 years old and lives in Seattle with her family. She is a stop motion v-logger. She has long dark brown hair, brown eyes and a beauty mark on her left cheek. What's funny is that my daughter also has a beauty mark on the same cheek! Z already has videos on YouTube as part of the popular web series Z's Crew so fans are already familiar with her! Her books will chronicle her adventures as she learns the ins and outs of filmmaking. The doll comes with the first book in the series and is already available to purchase! She also has additional accessories that reflect her film making interests such as a wooden desk, pretend video making equipment and camera, cell phone and tripod.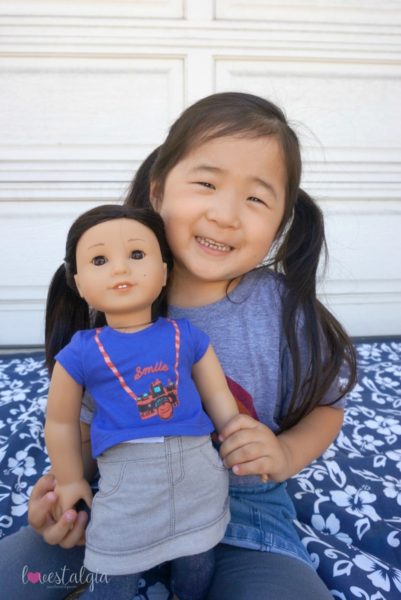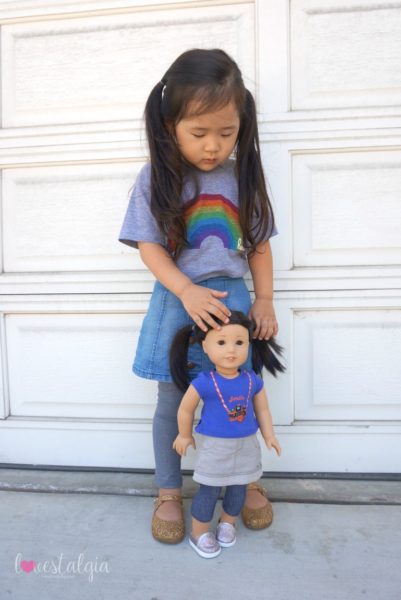 What's even more exciting is that a special adaptation of American Girl's stories about Z called "An American Girl Story: Summer Camp Friends for Life", will premier on Amazon Prime Video on June 9, 2017!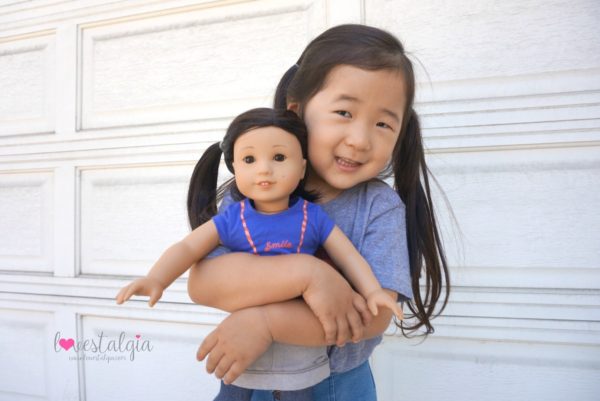 Z has already become a part of our family. Z and A have become inseparable! We even took Z to experience her first trip to Disneyland since we are huge fans of Disney!
We had to take a picture in front of some of the most iconic picture spots at Disneyland.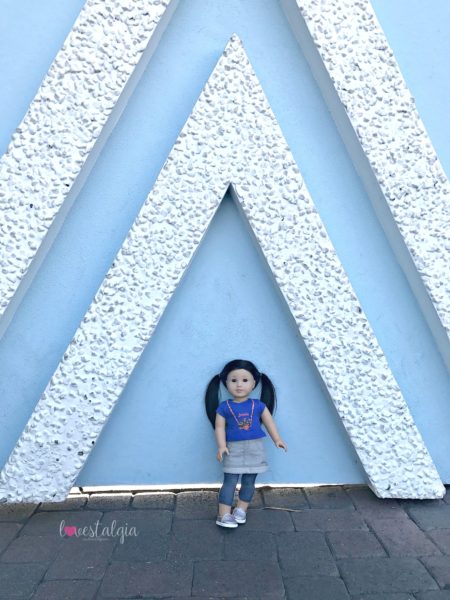 Z Yang is available now and would make a great addition to anyone's family!