Have you guys heard of Disneybounding? It's a way to show your love for Disney without wearing a full on costume. You dress up in colors inspired by your favorite characters! Most of the time A actually loves wearing costumes to Disneyland or Disney events but adults are usually not allowed to wear costumes at the parks. There were a few events we went to this year where I tried to Disneybound.
Snow White & The Evil Queen
Earlier this year when we went to the Disney Princess Breakfast Adventures, A wore a Snow White costume . So naturally, I thought it would be perfect to Disneybound as the Evil Queen! Most of the items for my Disneybound were from Amazon. I bought the apple necklace from the World of Disney and the purse was gifted to me from Oh My Disney.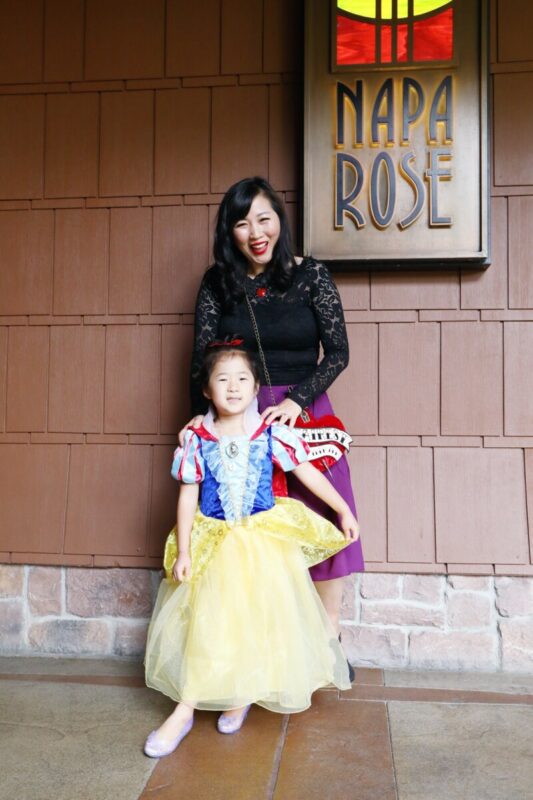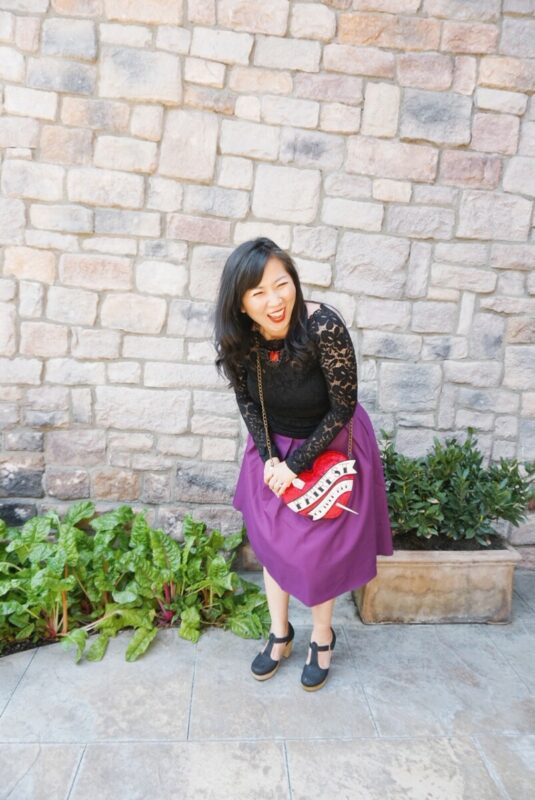 Affiliate links to the outfit:

The Little Mermaid & Ursula
We went to The Little Mermaid:Live-to-Film Concert Experience at the Hollywood Bowl and decided to dress up like Ariel and Ursula. We have a lot of Ariel costumes but decided to have A Disneybound with some pieces from Amazon!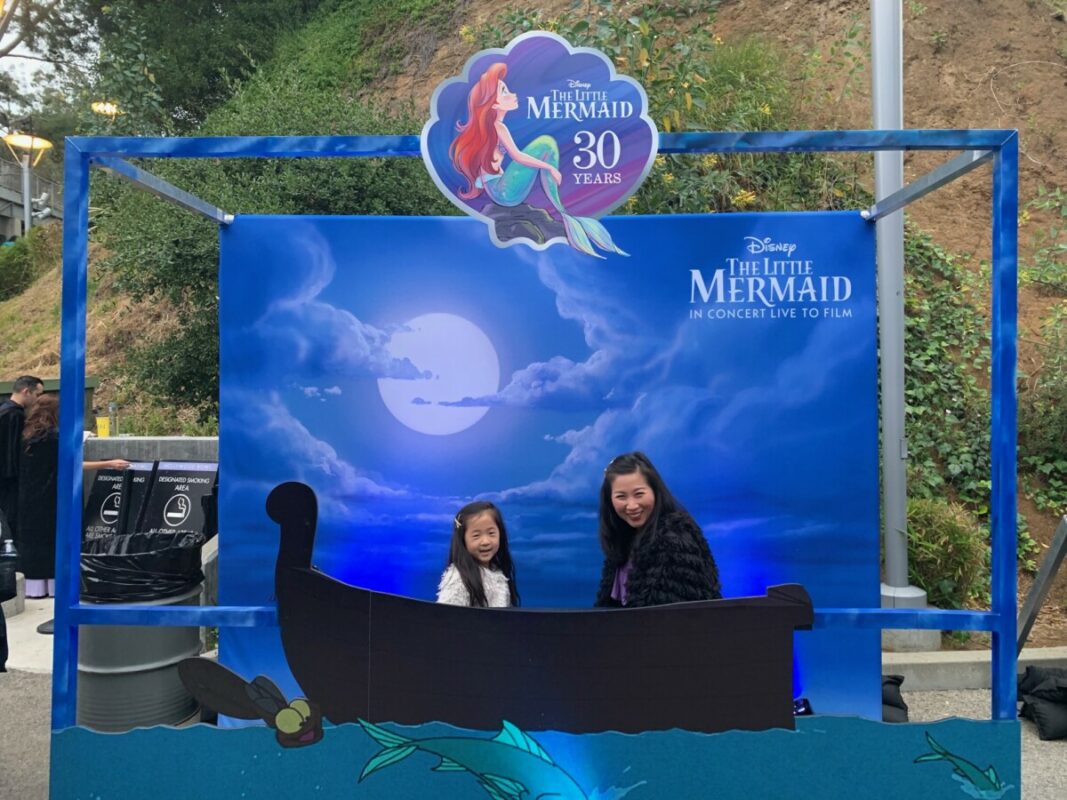 Shop the outfits via the affiliate links below!

Aladdin and Princess Jasmine
When we went to watch Disney's Aladdin at The El Capitan Theatre, A wore her Jasmine costume from the Disney Princess Subscription box while I Disneybounded as Aladdin!
Shop the affiliate links here. I also included some other Jasmine options!

Fancy Nancy & Her Mom
To visit Fancy Nancy at Disney California Adventures, we decided to dress up as Fancy Nancy and her mom. Most of A's outfit is from Amazon. She already had the leggings. I had a flannel shirt from Old Navy but I linked a different one below.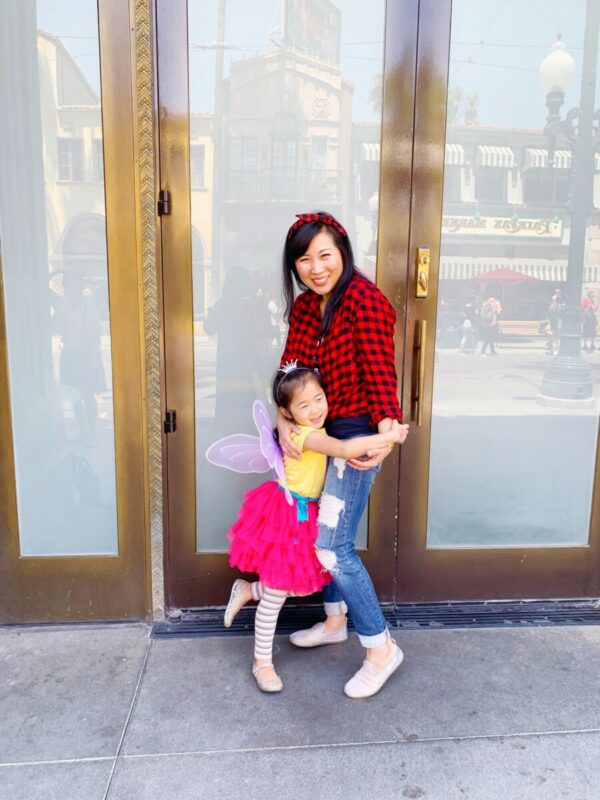 Jessie & Bullseye
To celebrate the Toy Story 4 takeover at Disney  Stores everywhere (starting June 1-30th, you can play games from 3-4pm every day), we dressed up as Jessie and Bullseye. A's Jessie dress is from Target but I couldn't find it online. My romper is from Amazon and the sweater is something from my closet.
Shop some of the links here: (If I find the Jessie dress, I'll link it in the future.)

Other Cosplay/Disneybound Ideas
When A went to meet Captain Marvel at DCA, I wanted to make her Carol Danvers' flight suit. So I bought a flight suit from Amazon, a few patches from Michaels, a Captain Marvel patch from Hot Topic and sewed them on!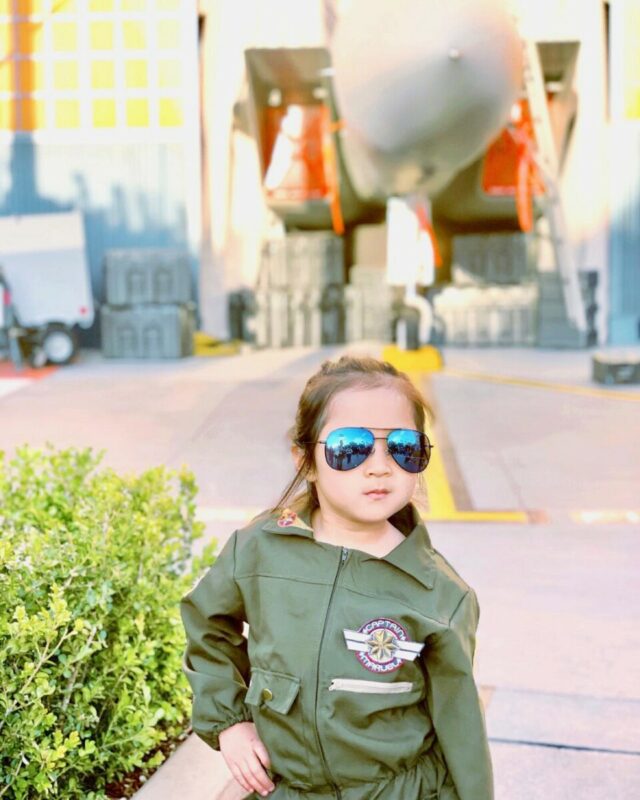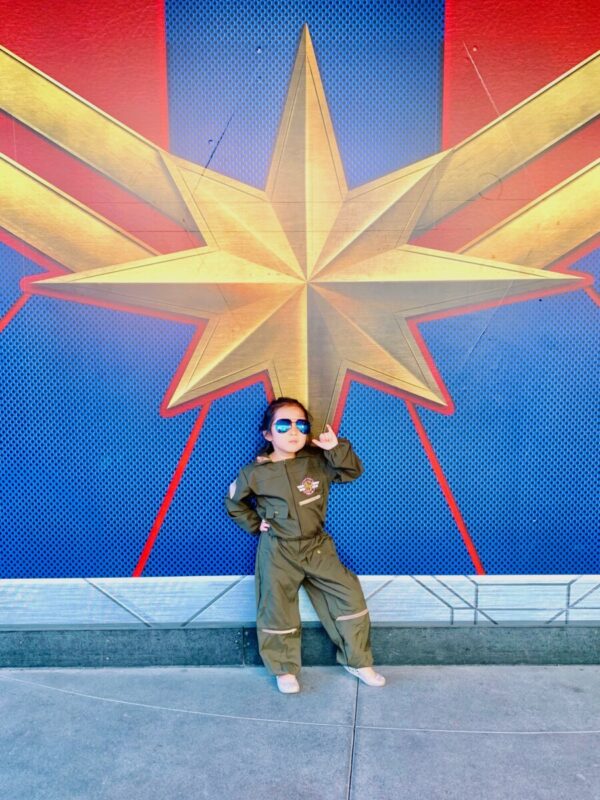 Shop the pieces here!

When we went to Pop Up Disney, we decided to dress up like original Mouseketeers! I DIYed the jackets with supplies from Michaels. I'll need to explain how I did it in a future blog post but if you have a Cricut, do that instead of what I did. LOL!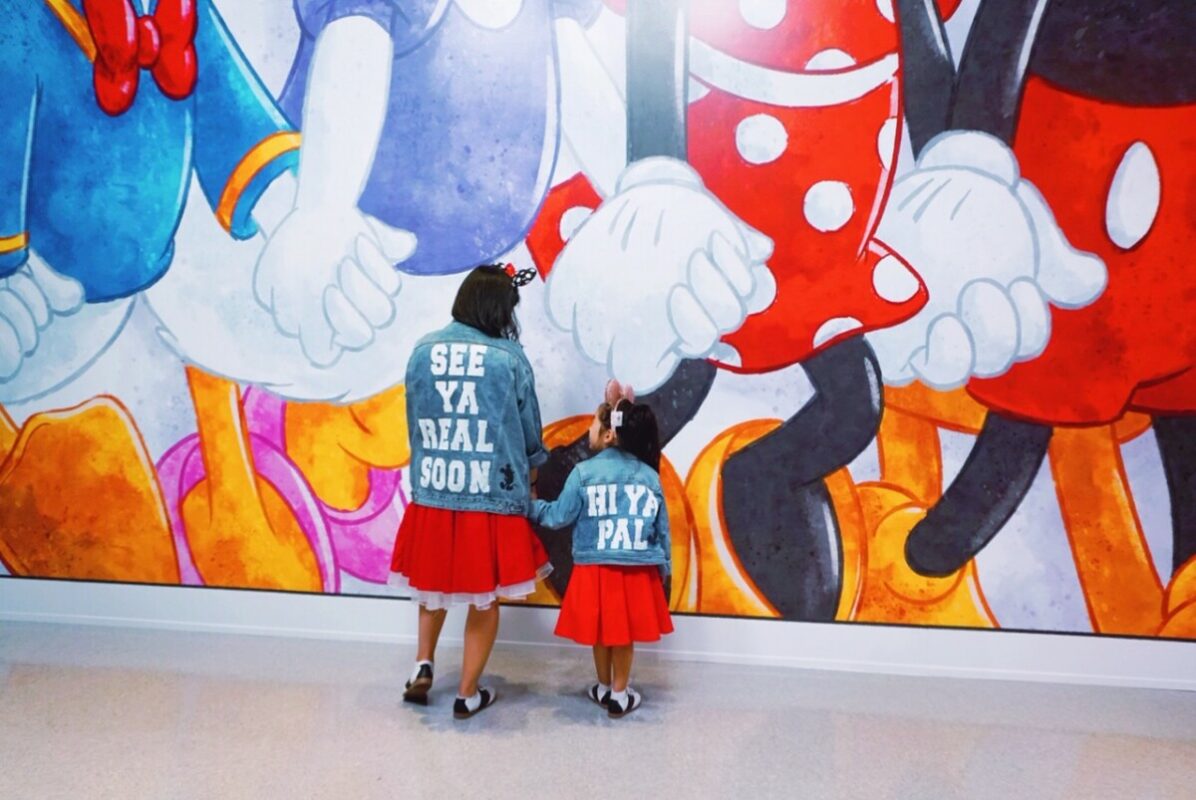 Shop our look here:

Do you enjoy dressing up with your kids? I used to be more focused on A and her outfits but now that she's older, it's fun to try to match her!
What are some of your favorite ways to match your kids?