If you follow me on Instagram, then you know about a year ago I took some "Paper Friends" on my first trip to Walt Disney World. Basically the Paper Friend is a printed piece of cardstock of one of my friends that I taped onto a popsicle stick.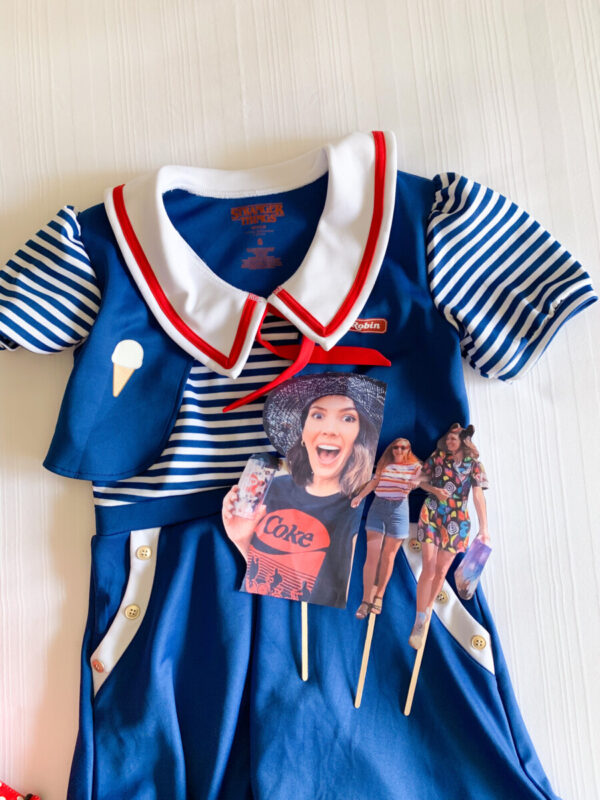 I wanted to take my friend Emily (Magical Kinda Mama) and Jessica (The Healthy Mouse) to this bathroom in Epcot that looked like the Stranger Things bathroom. Earlier that year, we filmed a video mash up of Eleven at Disneyland.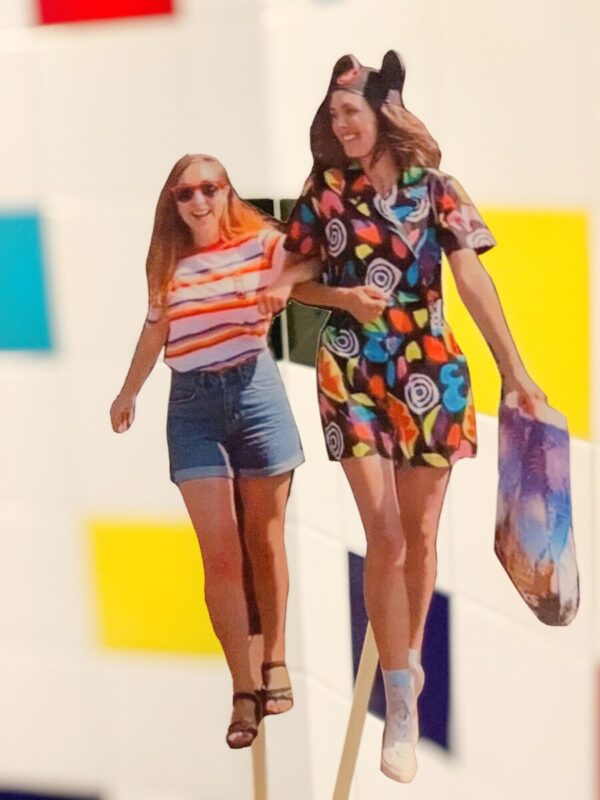 For my second trip to Walt Disney World, I took even more friends. It was just a fun way to have them with me while I was up to some shenanigans before Disney Creator Days.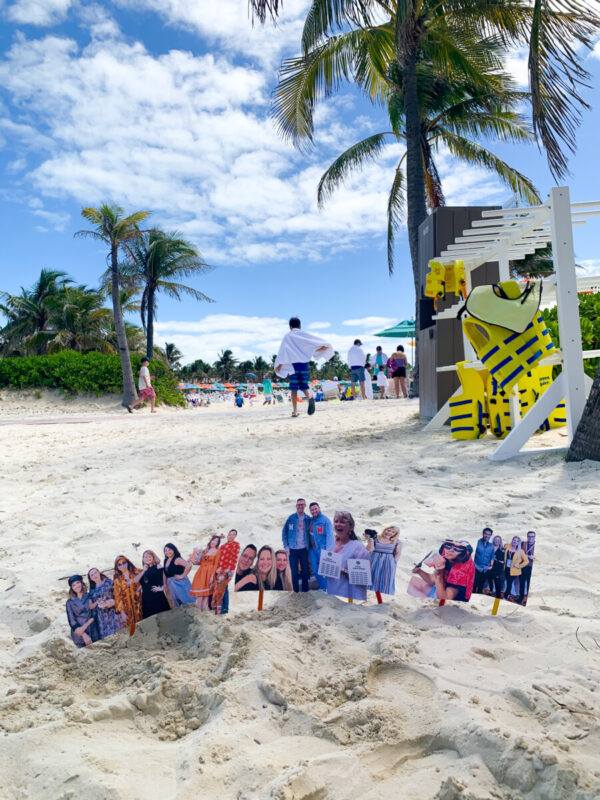 Paper Friends
The idea of Paper Friends came from Flat Stanley which is based on a book with the same title. Many elementary school students also do the Flat Stanley Project where they send a Flat Stanley to a relative or friend plus a journal. The relative or friend will take Flat Stanley on adventures and write about it and include pictures or postcards. They then send Flat Stanley onto another friend or relative. Eventually, he gets sent back to the original sender and you see all the fun things he did. You can read more about that here.
Friendship Card
Ever since the pandemic happened, I have been missing my friends because we can't be together in real life. We have all been doing our best to quarantine at home and can't hang out like we normally do. So to connect with them and say hello, I sent them a card in the mail!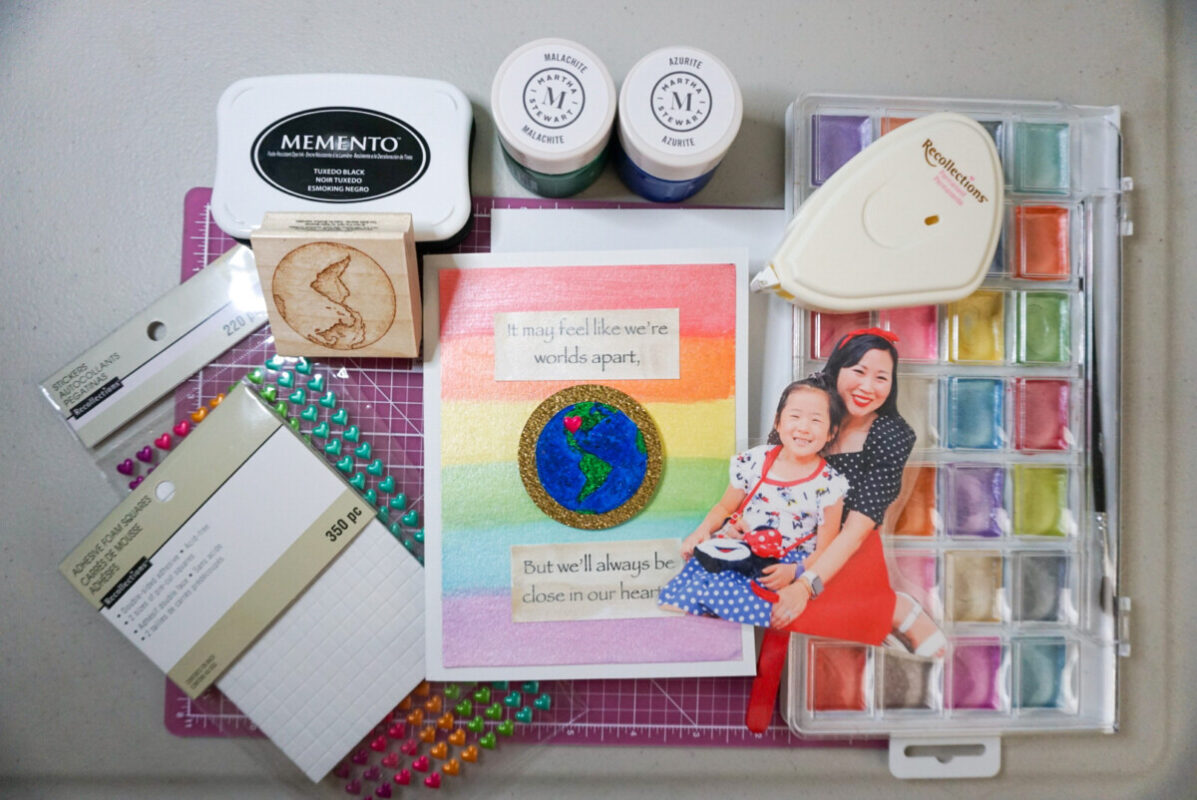 I recently partnered with Michaels for the Difference Makers Campaign and created this Friendship Card. You can see check out my Instagram post about it. Check out the video below for all the steps to make the card!
In addition to sending the Friendship Card, I decided to send a Paper Friend of myself and A. A also sent a Paper Friend of herself to some of her friends.
How to Make Paper Friends
Making a Paper Friend is really simple. All you need is the following:
Cardstock
Computer
Color Printer
Pictures
Scissors
Popsicle Sticks
Laminator (optional)
Directions:
Pick the picture you want to print out and crop out any dead space. You could also just use a real photo on photo paper too.
Import into a Word document. I placed two pictures per page.
Print the picture onto white cardstock and cut them out.
Place pictures into lamination pouches and laminate.
Cut out the laminated picture and tape a popsicle stick onto the back.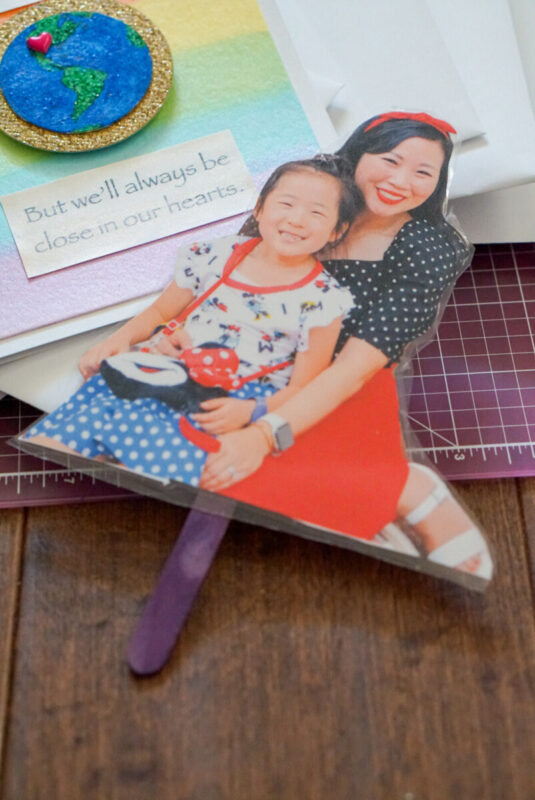 Send your Paper Friend with a note or card to your friends to say hi and to "be there" with them during this quarantine time. I think receiving mail is sometimes nice in this day and age of emails and videos.
How do you stay connected with family and friends?