This post is sponsored by Disney Book Group but all thoughts and opinions are my own.
One of the qualities I always want to instill in A  is thankfulness. I think having a thankful attitude does wonders for you mentally and emotionally because you acknowledge all the wonderful things in your life! That's why I love that during the month of May, Mo Willems has an annual Thank-o-Rama celebration to encourage others to be thankful!
Thank-o-Rama
Thank-o-Rama is based on the final book in the Elephant & Piggie series, The Thank You Book. It celebrates and thanks everyone, especially kids, for being readers. There are also activities that you can do at home to celebrate being thankful with your kids! You can find out more information here. How fun is that!!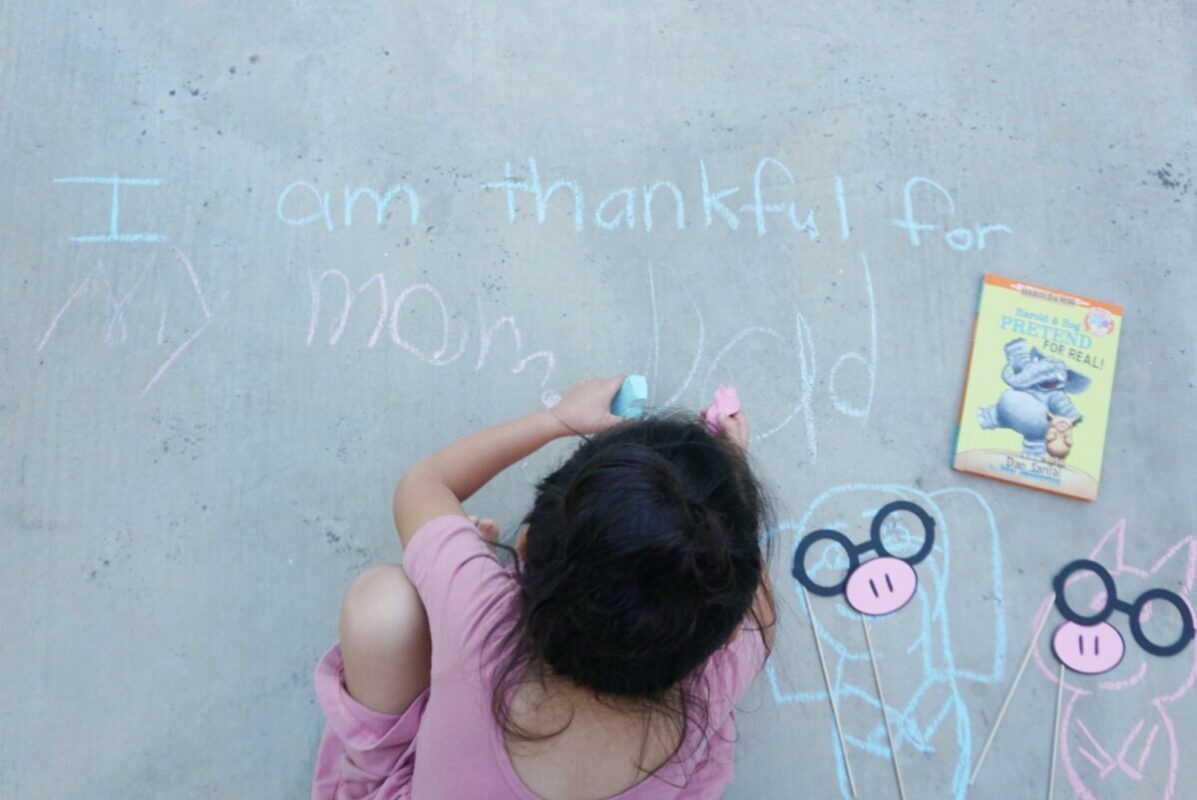 There are some printables and activity ideas on their website as well as a Thank-o-Rama wheel you can spin in case you needed ideas on who to thank! We talked about who and what we were thankful for. I told A that I was thankful for family and for her. She said she was thankful for her dad and me.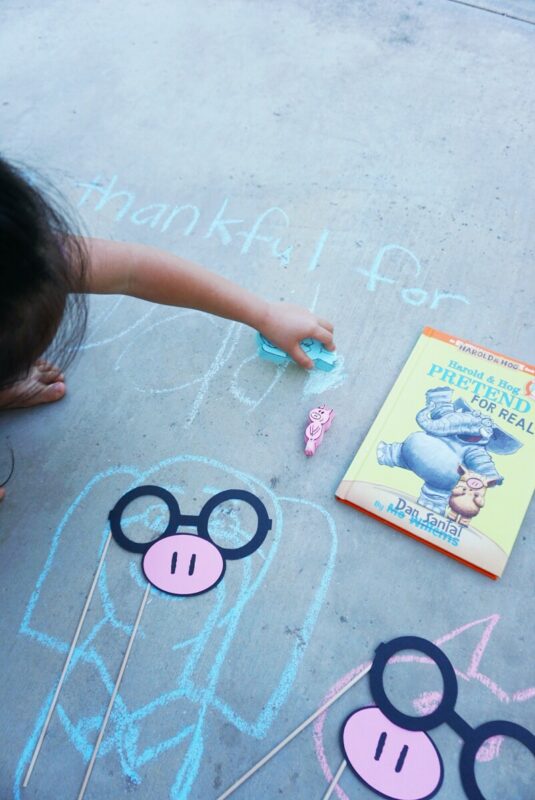 Harold & Hog Pretend For Real!
Speaking of Elephant and Piggie, did you know that there's an Elephant & Piggie Like Reading (EPLR) series? The EPLR series is coedited by Mo Willems and is perfect for early readers! Various renowned, award winning children's authors write the fun stories! The 6th one to join the series is called Harold & Hog Pretend for Real! and is written and illustrated by Dan Santat! It released earlier this month and is in stores NOW!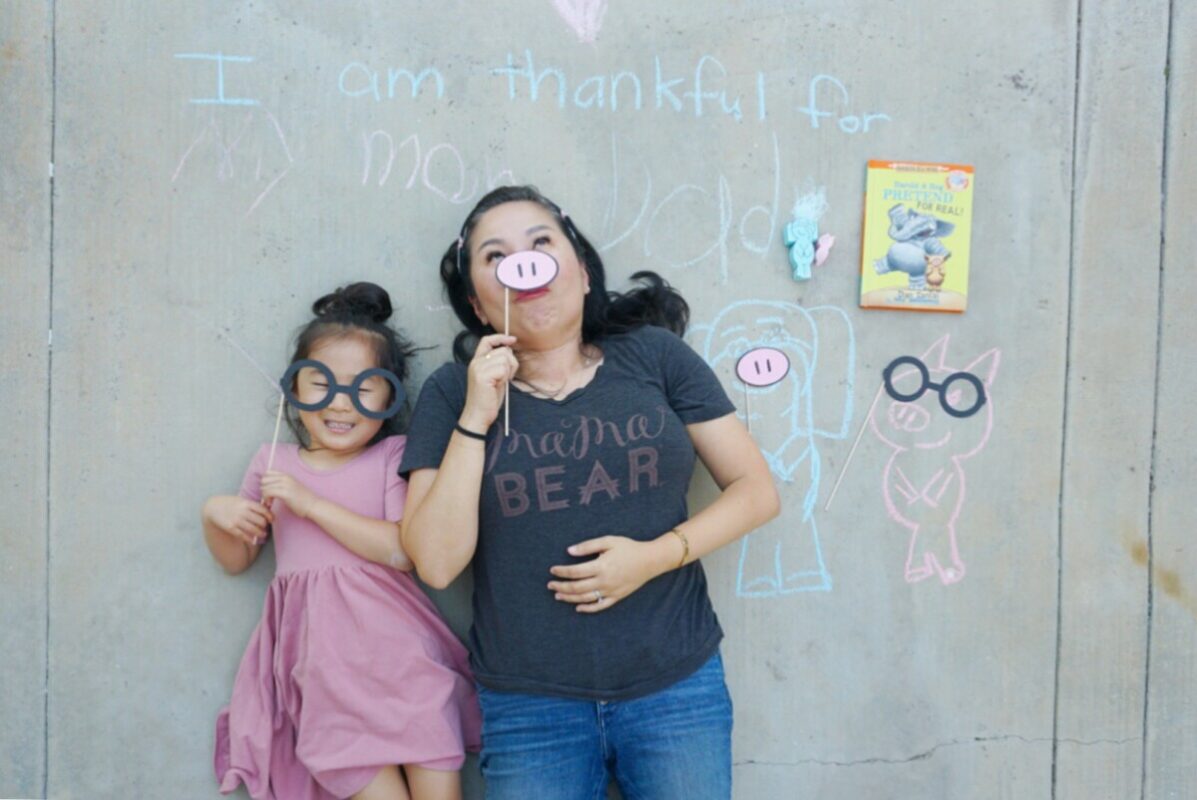 Harold & Hog are two best friends who are as opposite as can be! Harold isn't very careful while Hog is. Hog worries a lot so that Harold doesn't have to! In Harold & Hog Pretend for Real!, their personalities really shined and it was so funny to see them banter back and forth while they pretended to be Elephant and Piggie! We enjoyed reading the story and pretending to be Elephant and Piggie for real ourselves!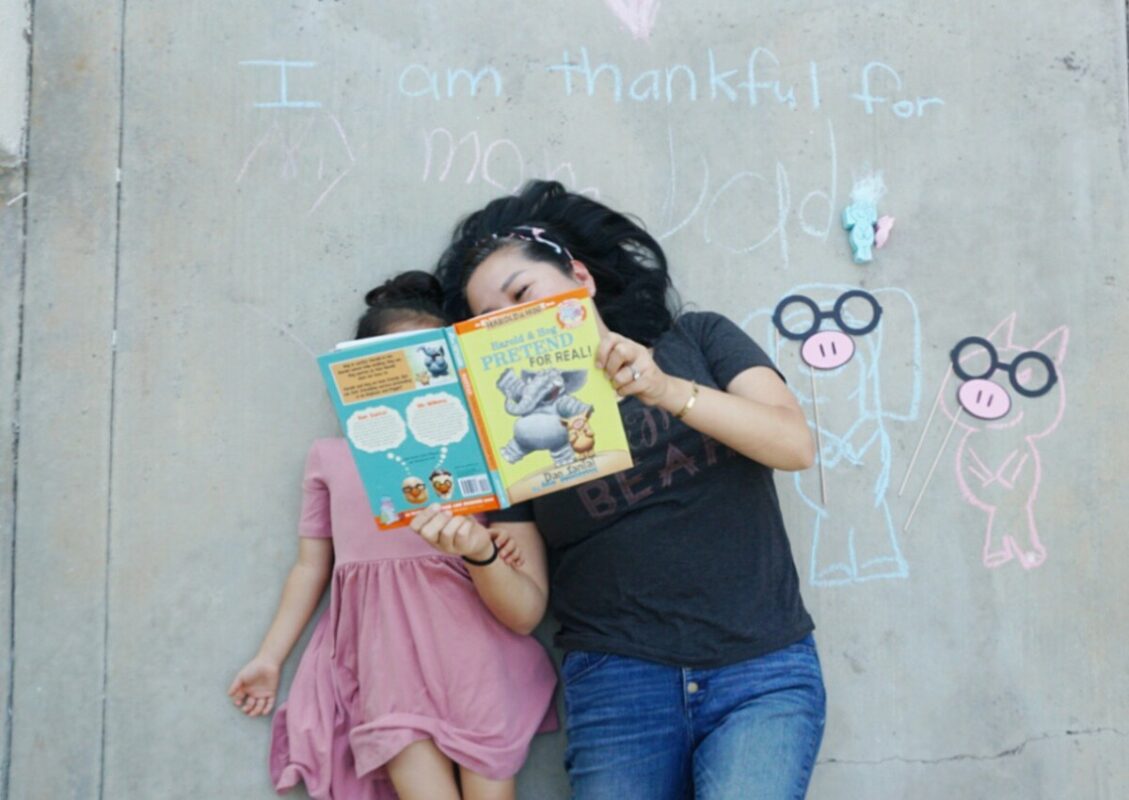 Have you heard about Thank-o-Rama or the Elephant & Piggie series? Even if you missed out on Thank-o-Rama in May, you can still do the at home activities! Let us know what you're thankful for in the comments!