As part of the Permission to Hustle Mastermind Retreat, we were given tickets to Mickey's Not-So-Scary-Halloween Party! This was my first time at this party as well as at Walt Disney World! I've been to Mickey's Halloween Party at Disneyland with my daughter but going to Mickey's Not-So-Scary Halloween Party sans kids was a treat!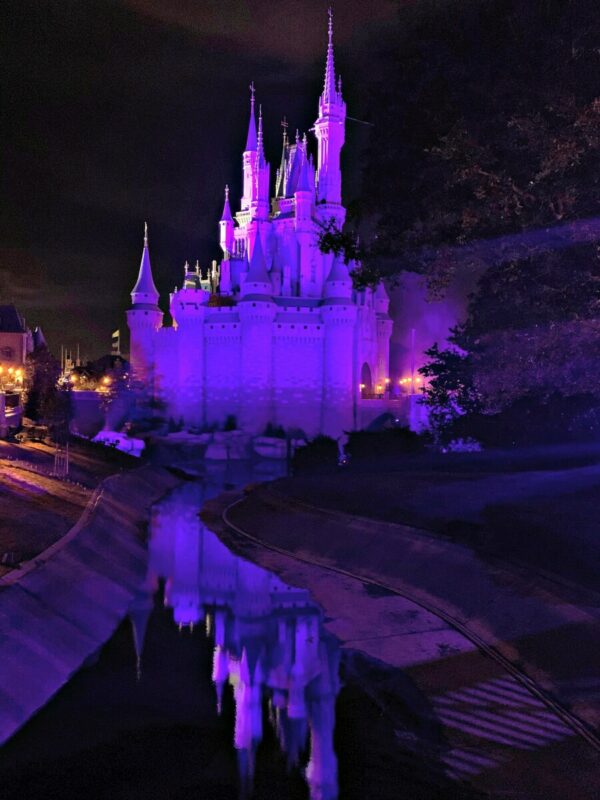 So what's so great about Mickey's Not-So-Scary-Halloween Party anyway? Is it different from the other Disney Halloween parties? Is it worth the extra cost?
What is MNSSHP?
MNSSHP is a special ticketed event on select nights in August, September and October at Magic Kingdom at Walt Disney World. Because it's a special ticketed event, it's not open to regular park goers and there are LESS CROWDS. You can enter the park 3 hours before the party starts to enjoy the Magic Kingdom. The festivities start at 7pm and last until midnight so that's 5 hours to enjoy the party! You can still purchase tickets here!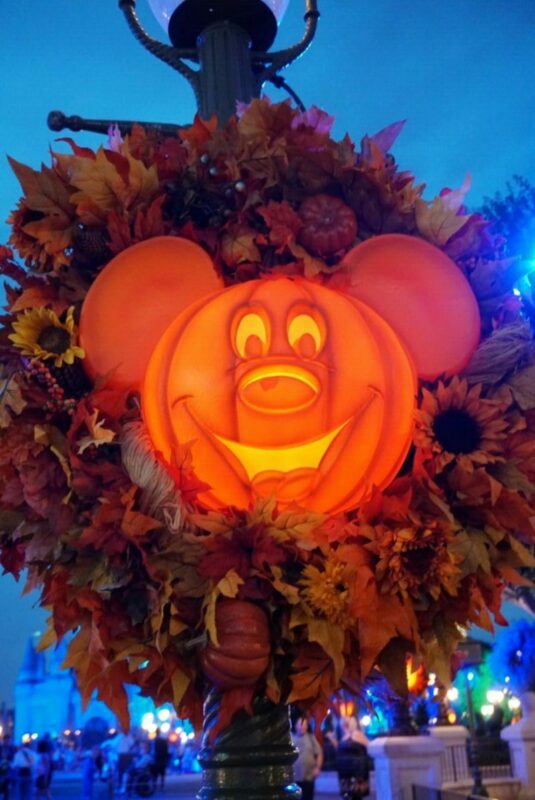 Candy
There are numerous treat trails throughout Magic Kingdom. You can use the special map they hand out or look in the Walt Disney World app for the treat trails. There was one point when I ventured off on my own because I wanted to gather more candy for A and I was able to look on the map to find the trails and return to my group.
If you or any member of your party has a food allergy, they also have allergy friendly treat options as well as designated allergy friendly treat stations!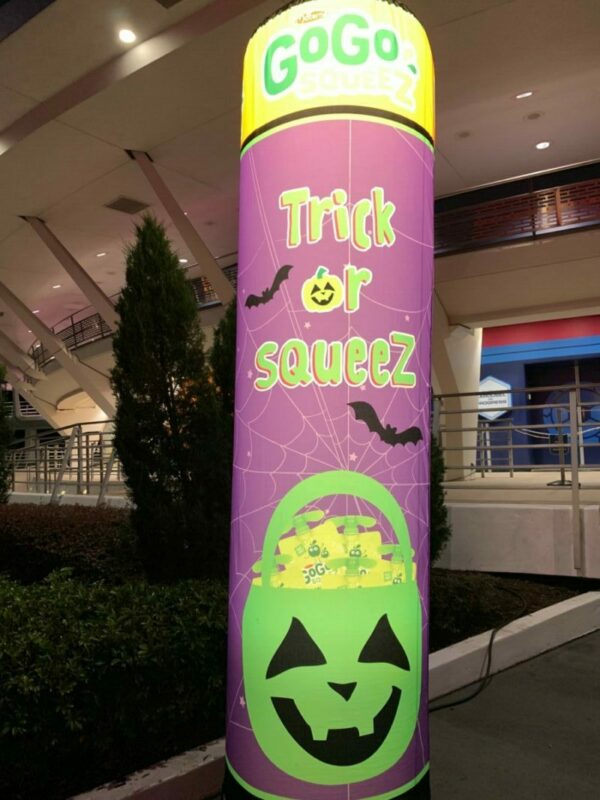 Fireworks
For the first time in 14 years there's a brand new fireworks spectacular! Disney's Not So Scary Spooktacular was SUCH A GOOD SHOW. One thing I noticed about waiting for a fireworks show at WDW vs. Disneyland is that there was a lot of space even though we didn't get there until 30 minutes before the show was to start. I still had a great view of the castle and the fireworks show without camping out forever.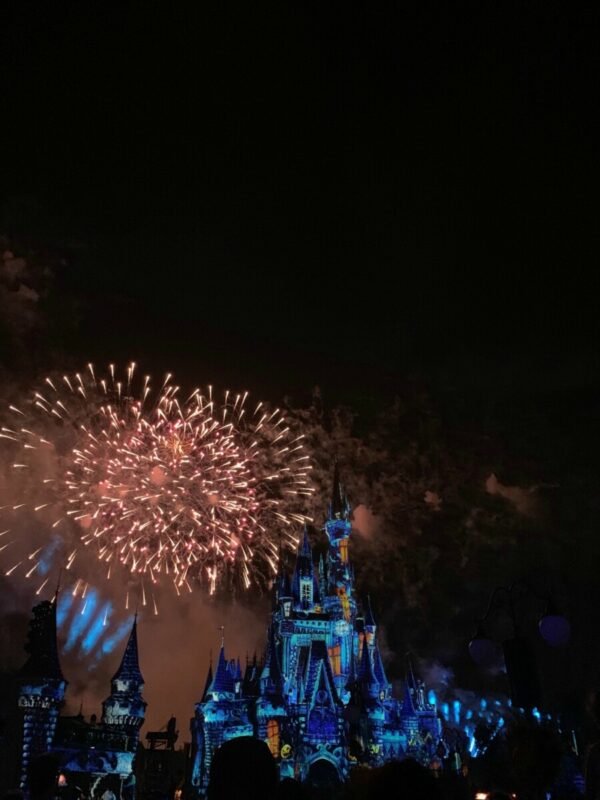 Hocus Pocus Villain Spelltacular
Raise your hands if you're a fan of Hocus Pocus! Then you MUST watch the Hocus Pocus Villain Spelltacular on the stage in front of  Cinderella's Castle. There are multiple showings throughout the night and one last one right as the party is over. I was able the watch it before the 2nd parade!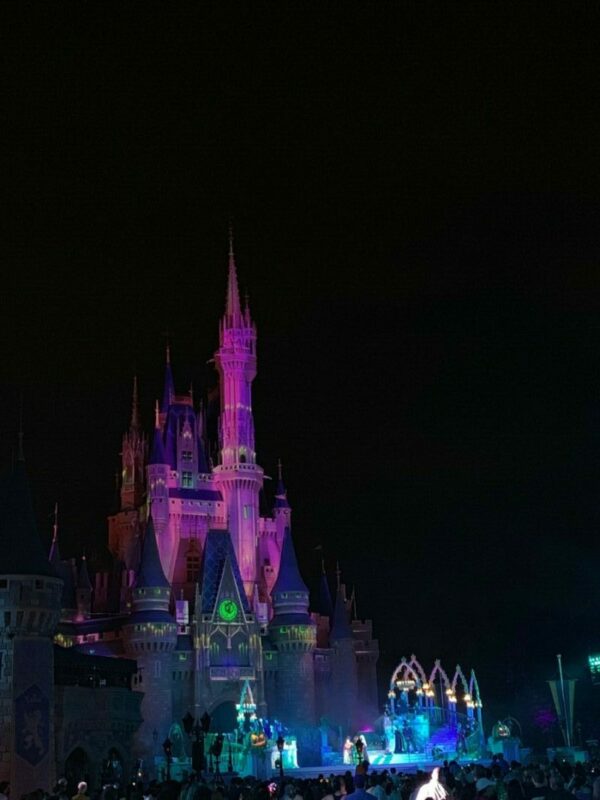 Boo-To-You Halloween Parade
You can see the Boo-To-You Halloween Parade twice during Mickey's Not-So-Scary Halloween Parade. The parade is filled with fun floats from each land of the Magic Kingdom!
New for this year:
Mickey and Minnie are in new Halloween costumes
Hitchhiking Ghosts and the spectral Bride
New Tomorrowland unit with The Incredibles, Edna Mode, Buzz Lightyear and alien explorers
I watched the second parade because the first one was more crowded. We had no problems finding a seat for the second showing!
Photopass
Make sure you take advantage of Photopass photographers to take some magic shots throughout the night. It makes for amazing memories and it's so much fun! You can purchase Memory Maker so you can keep all your Disney memories for one price for a year!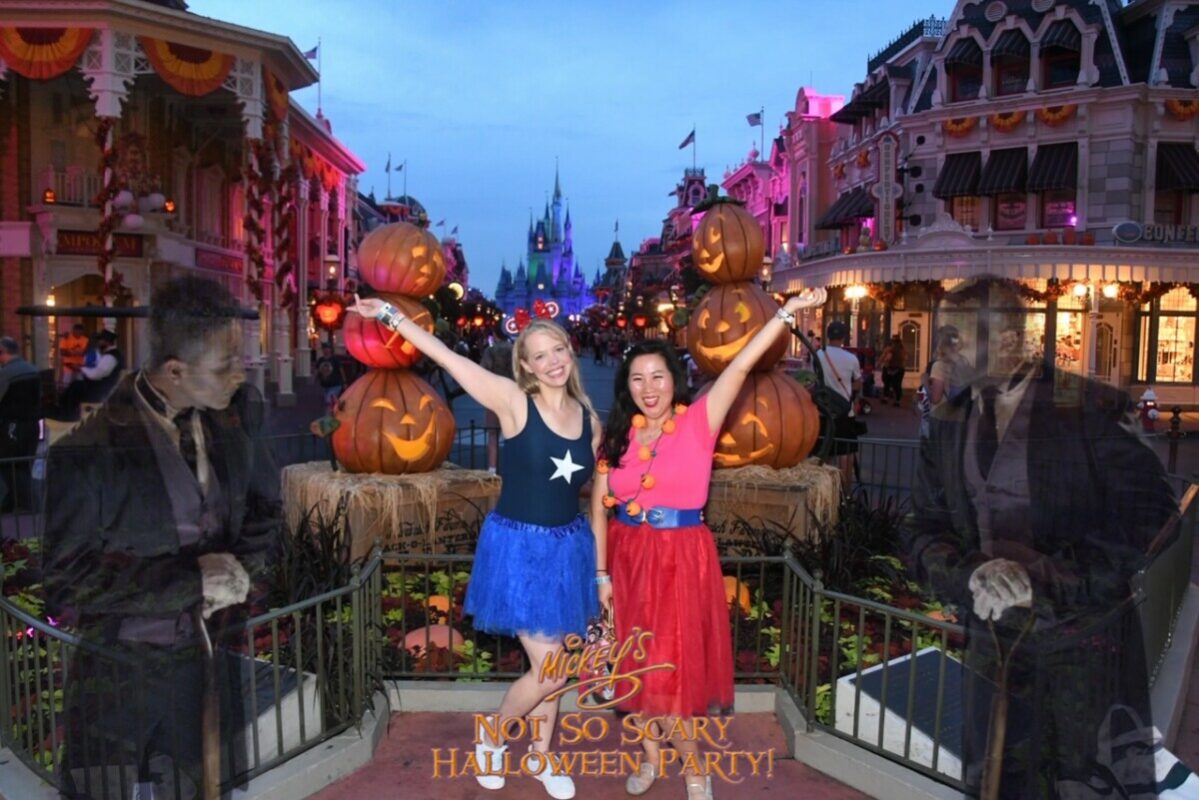 Things for Kids
I was with other adults so we didn't do these things. I think my daughter would have enjoyed the following activities.
Special meet & greets with characters dressed in costume (A loves characters and would have loved this the most!!)
Disney Junior Jam at Storybook Circus in Fantasyland
Monstrous Scream-O-Ween Ball in Tomorrowland
Disney DescenDANCE Party at Cosmic Ray's Starlight Cafe
Our Schedule
7:30pm- We arrived at the party and took a few pictures in front of the pumpkins before the light was gone. If you are able to, arrive during the admission time (3 hours before the party starts) so that you can take advantage of the light and if you want to ride some rides.
8:30-9:45pm- We went through some treat trails- especially the GoGo SqueeZ one. They're the official applesauce of Walt Disney World! We also rode a couple of rides, saw a few characters in passing and made it to a few other treat trails.
9:45pm- We found a place to sit to watch the fireworks at 10:15pm. I was surprised to see how easy it was to find a spot with a good view!
10:15-10:30pm- Disney's Not So Scary Spooktacular Fireworks show
10:30pm- My friends stayed to reserve a spot for the 2nd parade. I went to hit up a few more treat trails. Afterwards, I saw a part of the Hocus Pocus Villain Spelltacular when I returned from collecting more candy for A.
11:15pm- We saw the Headless Horseman riding.
11:30pm- We watched the second showing of the Boo-To-You Halloween Parade.
11:55pm- I went to go buy a popcorn bucket. Then the party was over. We browsed the stores briefly on our way out.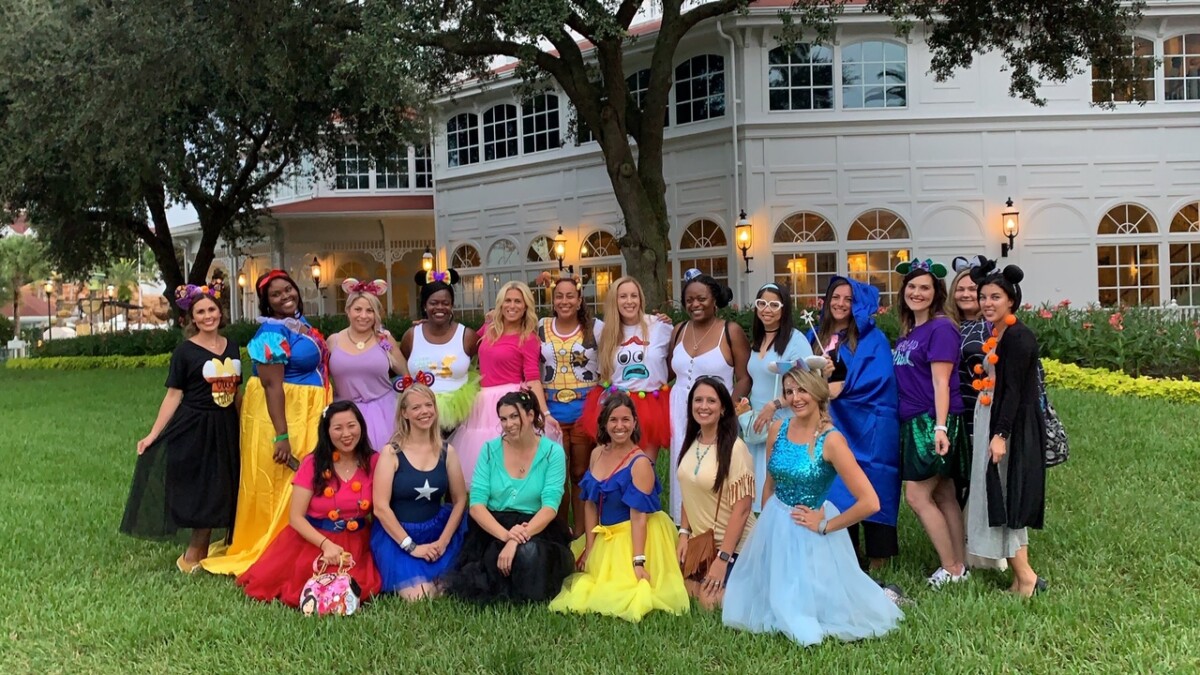 Tips
Arrive early and take advantage of the time before the party starts to eat, shop and take pictures in natural light.
If you can last that long, watch the 2nd parade because there was plenty of space and not as crowded as the first one.
Take advantage of the special magic shots!
Bring your own bag if you want lots of candy. I felt like the CMs were very generous with their candy distribution.
If you want to take pictures with the special characters, then make that a priority. I am awkward with taking pictures with characters unless I'm with my child so I didn't even pay attention to this.
Make a plan and map out where you want to go. This being my first time at WDW, if I wasn't with my friends who have been there before, I would have gotten lost.
So Is It Worth It?
I think if you're already on vacation at Walt Disney World during the Fall, you might as well take advantage of this experience. You'll be able to see the decor, overlays, shows, characters and treats that are exclusive to the party. If you can work it into your budget, I would totally do it! It's so fun and Disney is always adding something new for their guests!
Have you been to Mickey's Not-So-Scary Halloween Party? If so, did you like it?