A trip to Disneyland isn't complete without Disney themed outfits or princess dresses. I've rounded up some of our favorites below!
Mini Melissa Shoes- We love our Mini Melissa shoes in Mickey and Minnie. They come in light pink, white, hot pink, red, and black. They smell good and are so cute!
We love this style. They come in light pink, red and black.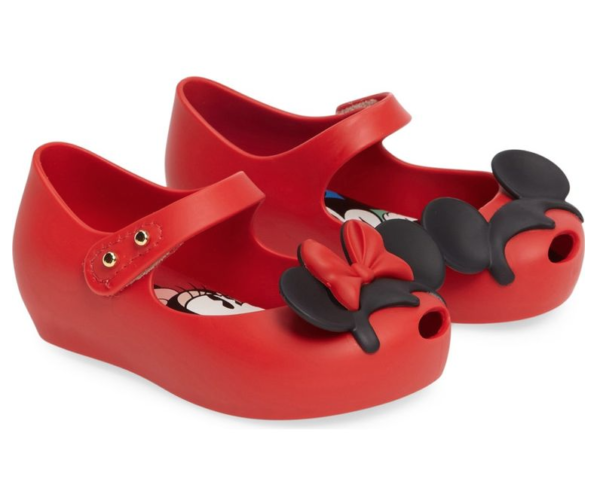 2. Gap Kids x Disney– Gap Kids has an amazing collaboration with Disney! It was hard not to buy everything. We got a few pieces but I've also included some other pieces that I have my eye on for A. They also recently came out with some clothes for Beauty and The Beast.

3. Cotton on Kids x Disney– Cotton on Kids has a fun Disney collection out as well. We got two pairs of leggings which are now sold out online but might be in store. We also wanted to get the bomber jacket but it's sold out in our size!

4. Bows, Bows, Bows
We love getting bows from Mina Loves Bows, Miss Rubylocks, and Free Babes Handmade. Mina Loves Bows has the best leather bows. She makes monthly bow packs as well as flash sales of her bows. We love Miss Rubylocks for her fabric bows. The craftsmanship is impeccable and she has such fun Disney ones! Free Babes Handmade bows are amazing! Their oversized schoolgirl and sailor bows are so beautiful.
Some of our past outfits: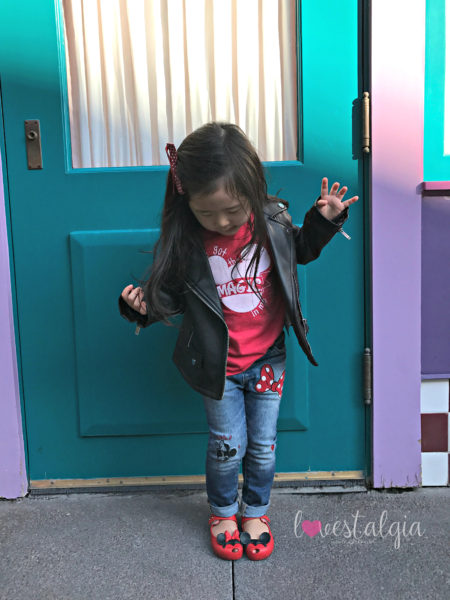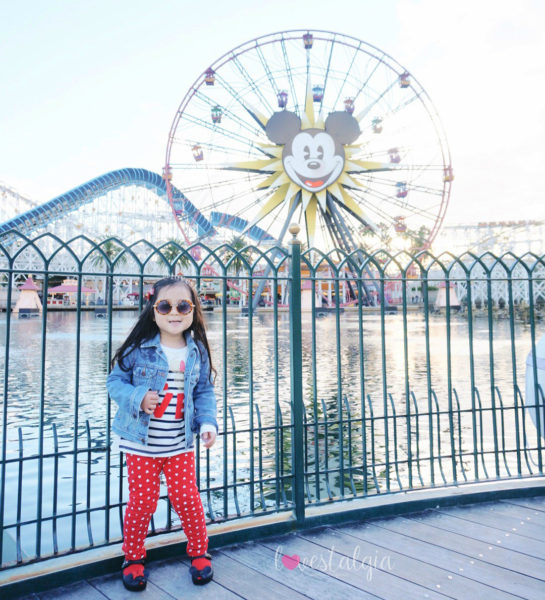 Other outfits from Little Peeps Closet– cute tunic dresses that are perfect for summer! They are actually supposed to be more like a tunic but we buy them big and wear as a dress.
Sometimes we twin with the princesses! Most of the costumes are from the Disney Store.
I'm teaming up with a fun group of Disney loving bloggers to give one of YOU a $500 Disney Dollars gift card.  This can be used at any of the parks OR any Disney Store.  Be sure to check out each of their blogs for more Disney magic!
/ Lipgloss and Crayons / At Home with the Zierings / Lovestalgia / Casual Claire / Mrs. Kathy King / Still Being Molly / Glam Hungry Mom / Merlot Mommy / The Eyes of a Boy / Happily Hughes /