Have you seen Jujube's new Coastal Collection? It will be available on March 14th at local boutiques, Buy Buy Baby, and on Jujube.com. The collection consists of three full print lines and two half lines which means there will be FIVE different prints to choose from to mix and match patterns and bags! How exciting is that?!
Jujube has always made amazing diaper bags for moms and dads. They are always coming out with the most stylish and on-trend prints and patterns. They also listen to their customers and make modifications on their bags based on customer needs. What other company does that?? You can check out JuJube's Pinterest page to see all the bags and prints but below you'll find some of the bags I received from Jujube.
Newport Line and Palm Beach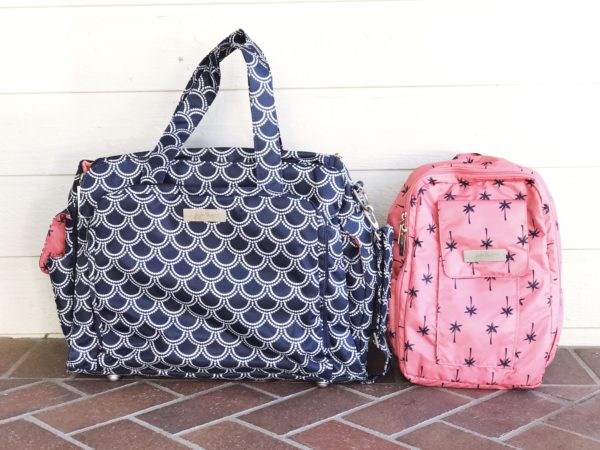 How gorgeous is this Be Prepared in Newport and Mini Be in Palm Beach. The scallops and palm trees remind me that warmer days are ahead and that spring and summer are just around the corner! The Be Prepared is the perfect bag for moms of multiples or moms who like to carry everything they need in one place. It would also work as a great carryon bag for travel! The Mini Be is such a great bag for you or for your mini me. My daughter loves the Mini Be- we use it for dance class or for every day when we run out for errands.
Nantucket Line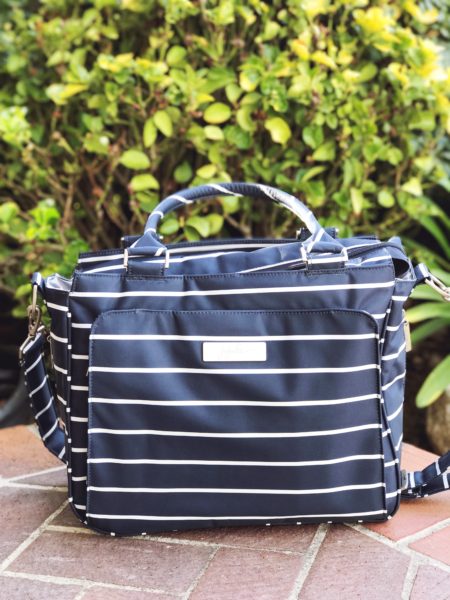 This Be Classy in Nantucket is perfect for the working mom. It comes with many pockets and compartments for all your needs as well as for your child. I also love how it comes with a messenger strap so you can wear it cross body instead of as a tote. The brushed silver hardware makes this bag look even more beautiful.
Providence and Coney Island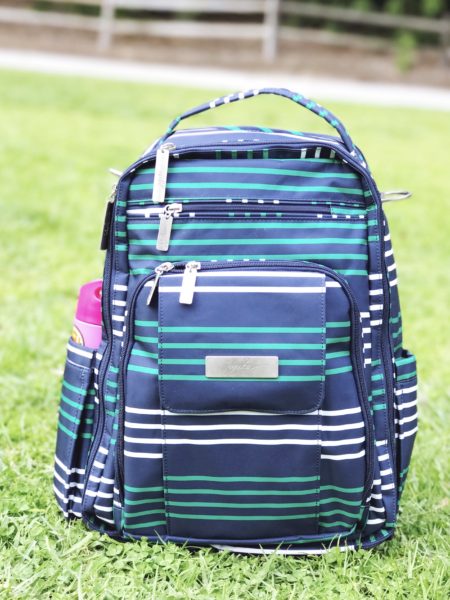 The Be Right Back (BRB) backpack in Providence is probably one of my favorites because I love this style. It's perfect for trips to the park, beach, Disneyland, or anywhere! It's extremely comfortable because of the padded back and straps. How cute is the Coney Island lining inside?
Speaking of Coney Island- take a look at the Be Light in this print. Our doxie chon Lexi wanted to hang out in it because of the cute doxies in sweaters!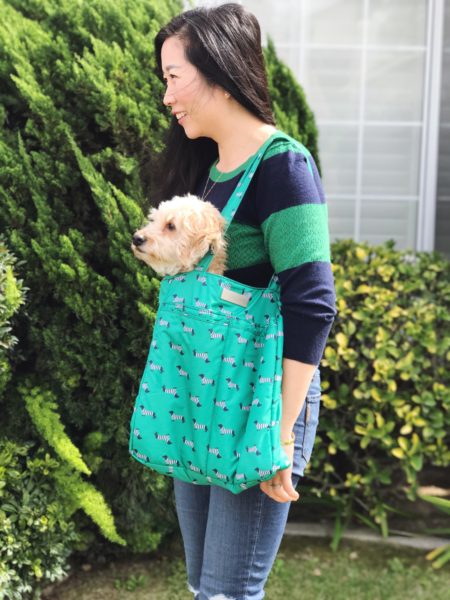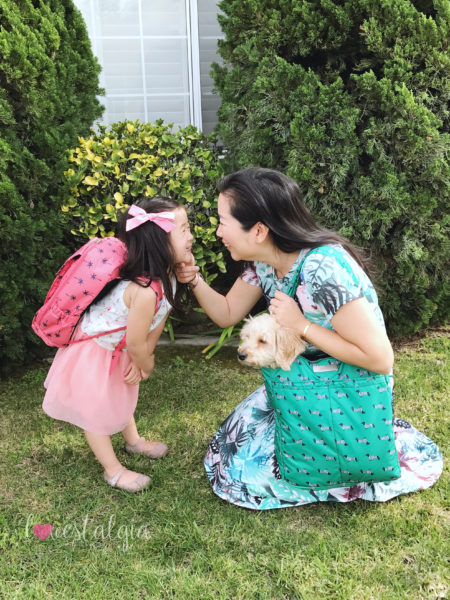 Be sure to catch the Coastal Collection when it launches on March 14th! Which line is your favorite? Shop JuJuBe here with my affiliate link!