Death is a natural part of life and in the event that someone in your life passes away, you and your family will attend a funeral. As adults, we know what to expect at one but for children, it is a whole new territory. When A was about 2 years old, my maternal grandmother passed away and we attended the funeral. We didn't really explain anything about death to A at that time because she was too young and didn't really understand what was going on.
However, about two weeks ago, my father-in-law passed away. He had been sick for over 10 years but it was still sudden and happened so quickly. We are still coping with the loss but as Christians, we take comfort in the fact that he is in heaven and that there is no more pain or suffering. (1 Corinthians 15:42-53)
As adults dealing with grief, we can surround ourselves with friends and other family members to find comfort and find the support we need during such a difficult time. But what about children- especially young children? First of all, they don't know what to expect at a funeral. Second, they might not even know how to express their emotions about the situation. Third, they will probably have a lot of questions.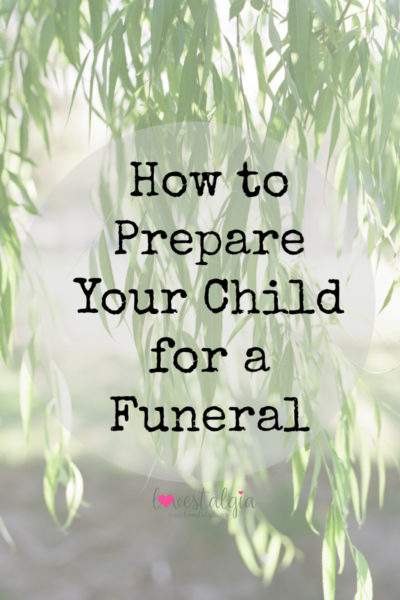 At almost 4 years old, I knew A would probably wonder where we were, what was going on, what everyone was doing, why people were crying and would talk a lot during my father-in-law's funeral so I knew I needed to do something to prepare her. After doing an extensive google search, asking some friends and going back to my roots as a teacher- I did the only logical thing- I bought books to read to her to prepare her.
Get Some Helpful Books
The Tenth Good Thing About Barney– This book is about a pet cat that died. It explains feeling sad and can lead to good discussions about when someone or something you love passes away.
I Miss You: A First Look at Death– I found this book to be the most helpful. It talks about what a funeral is, what happens at one, and why people die. As we read this together, A listened and asked questions. She even asked to read it again multiple times. I think this book really helped prepare her for the funeral. The only thing I didn't like about this book was that they kept using the word "die" so sometimes I just replaced it with "passed away."
God Gave Us Heaven– This was a really great book for Christians to give a brief explanation about heaven and how when someone dies, they go there. It was a great way to introduce the idea of heaven.
Keep Things Simple
We read these books a few times before we attended the funeral and it helped her know what to expect. I didn't want a funeral experience to be threatening, negative, or scary. She probably won't remember the details 10-15 years from now but she will know if it was a negative experience. There were a lot of tears from family members and when she asked, I explained it was because they were sad. When we approached the casket to say goodbye to her grandfather, she said goodbye and waved.
Be Available for Questions
Even now, I try to keep it simple and answer whatever questions she may have. She wonders where her grandpa is sometimes. I explain to her that he has passed away but that we will see him in heaven. I just want her to know that even though death is sad, it's not something to be feared.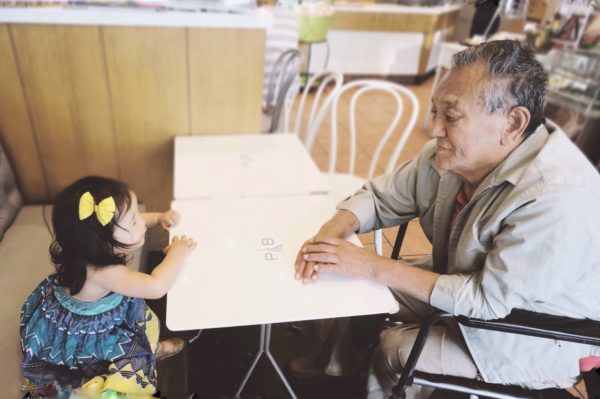 Have you ever had to explain death to your child or attend a funeral with them?