If you follow us on Instagram then you know that A has been taking art classes via Zoom with Tiny Kaper Arts since August 2020. I remember seeing some of my Instagram friends taking in person classes with Tiny Kaper Arts. She is based in Pasadena and I always wished I could find something like her classes nearby. I never found one.
When the pandemic hit and in person activities, schools, classes, and everything shut down, Tiny Kaper Arts took her classes virtually! I was so excited because that meant we could finally take her classes.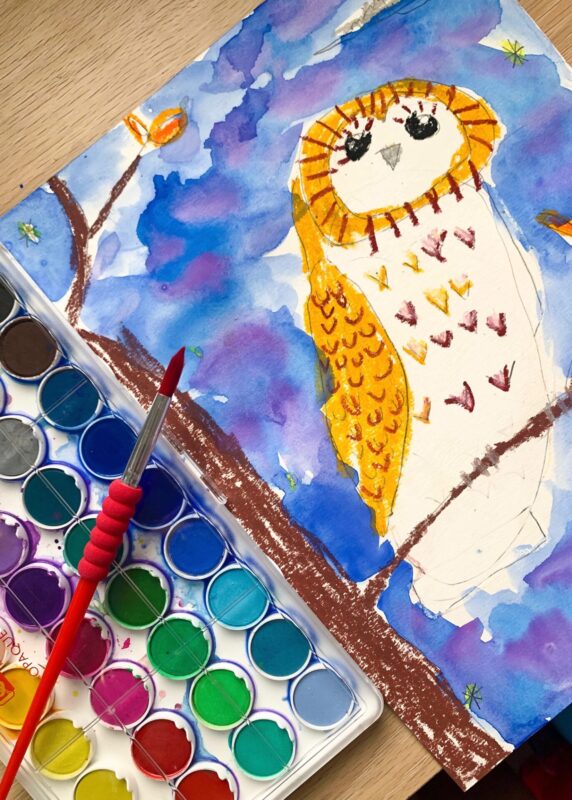 Why We Love Tiny Kaper Arts
There are so many reasons why we love Tiny Kaper Arts. Let me list a few of them for you here.
Ms. Patty is so patient with the students. She has a wonderful personality and a way with the kids. I can tell that she really loves art and loves teaching it to her students!
She allows for creative expression regardless of artistic ability. Sometimes some students finish earlier or later. She is always encouraging them and allowing room for each artist to blossom and grow.
Kids learn about actual artists, new vocabulary words, and art techniques. I love that she incorporates video clips about the artists as well as teaching art techniques and vocabulary words about art.
It's really allowed A to have more confidence in her artwork! She has always loved drawing and coloring but now it's so much more refined and focused.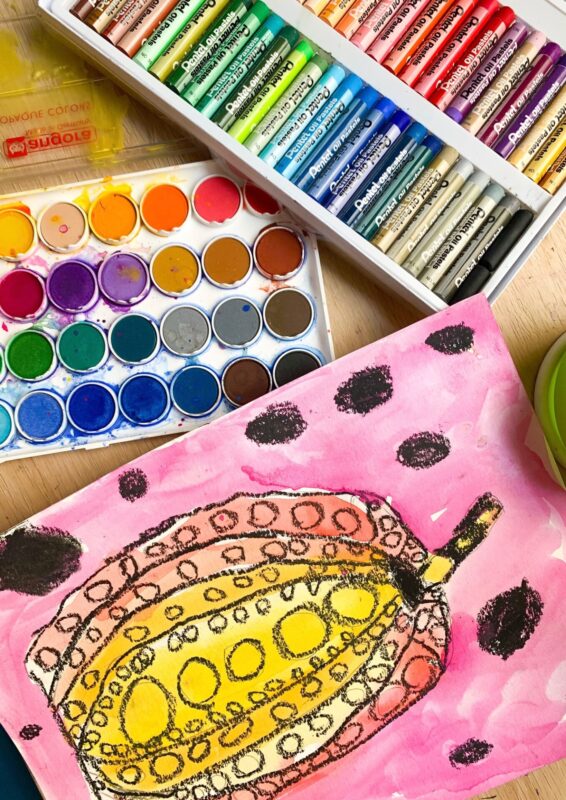 Why Art Education is Important
Art education is important because it helps kids develop so many skills such as language, decision making, risk taking, creativity, motor skills, critical thinking, independence, and social skills. They're able to express themselves creativity and how they see the world. A's creativity has BLOSSOMED so much since taking these classes! She's also learned how to use a variety of art mediums from watercolor to chalk pastels!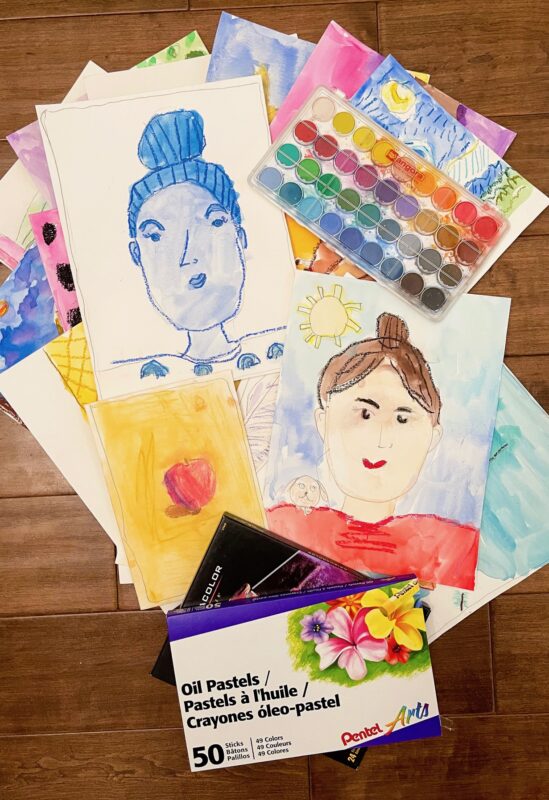 These are the art materials we use in her class and they've worked well for us!

Class Information
Tiny Kaper Arts Zoom classes are held on various days during the week (Monday- Saturday). They are an hour long. Classes are for kids 4 years and up. There are sibling rates too. Contact Ms. Patty for more information!