As you know Star Wars Galaxy's Edge is now open at both Disneyland Resorts as well as Walt Disney World! It is seriously the most immersive and detailed land! I was fortunate enough to go to Walt Disney World to see the new land! Galaxy's Edge was the only place that I knew at Walt Disney World because I've traveled to Batuu numerous times at Disneyland.
When visiting a Disney Parks, something I've been trying to do more of is Disneybounding! Not sure how to do it? Here are a few tips and pictures of how to Disneybound at Star Wars Galaxy's Edge.
How to Disneybound at Star Wars Galaxy's Edge
In one of my other posts, I wrote about mommy and me Disneybound ideas. When I think of a character to Disneybound, I usually google search the character and the word Disneybound to give me a visual of the color and clothing items I would need. Then I search on Amazon for that color clothing. After that I order the items, try them on at home and return what didn't work or didn't fit! There are so many ways to get creative and it's been fun to explore that part of the magic!
Are these the droids you are looking for?
Don't throw stones at me but I'm a fan of the original Star Wars movies more than the newer ones so I had to pay homage to my favorite droids. The newer films and stories are all intriguing but the original movies are what I grew up with. The nostalgia that I feel when I think of R2D2, C3PO, Han Solo, Luke, Chewie, and Leia are what make the story for me. But that's a whole different blog post and story for another time.
R2D2
For my R2D2 look, I found pieces that were blue and white/silver. I added a pop of red either with makeup or accessories. The R2D2 Droid headband which was purchased at the Droid Depot in Batuu tied everything together!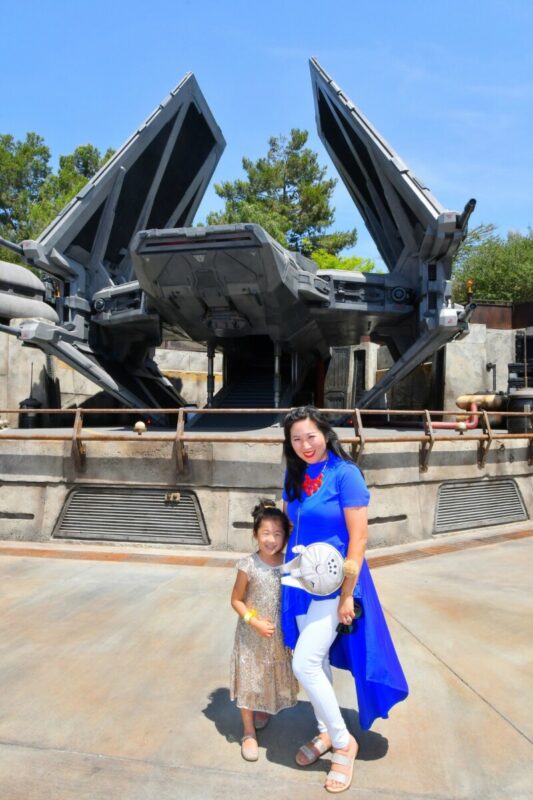 I did a second R2D2 look using the same colors to Disneybound at Star Wars Galaxy's Edge.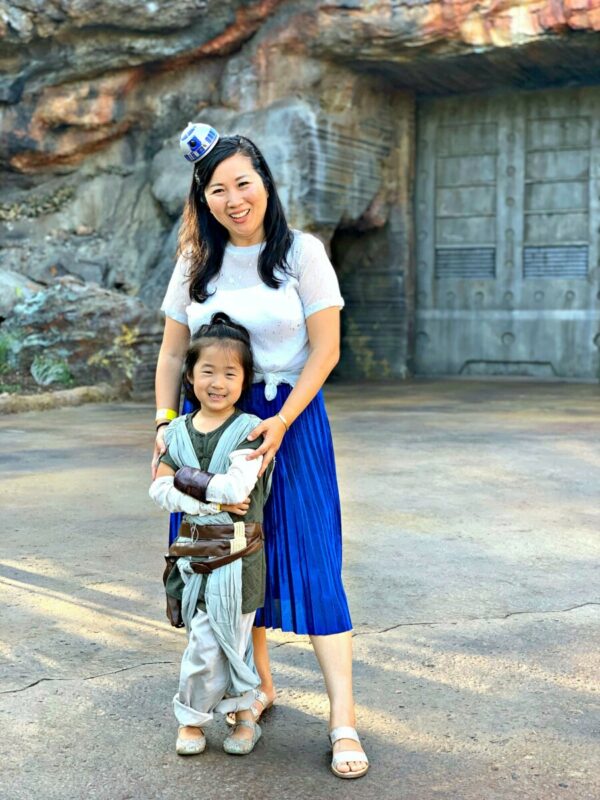 C3PO
For my C3PO look, I looked for yellow gold items. A part of me wanted to wear gold sequin but I couldn't find anything I liked so I decided to use this old Target accordion skirt from a year ago and added a gold sheer top over a tank top.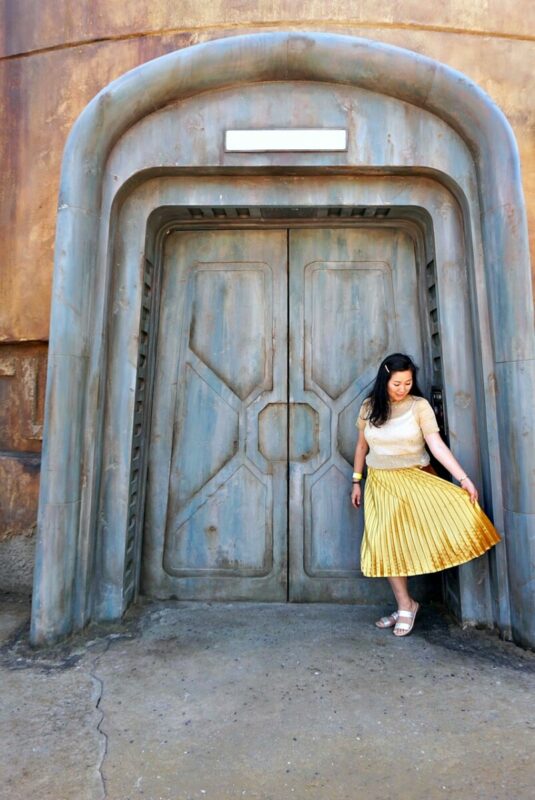 BB8
Ok, BB8 isn't from the original Star Wars movies but he's so cute and Batuu also had a droid headband so I knew I wanted to look for a way to Disneybound as BB8! After searching high and low, I decided on this light orange/yellow dress. I love how this turned out!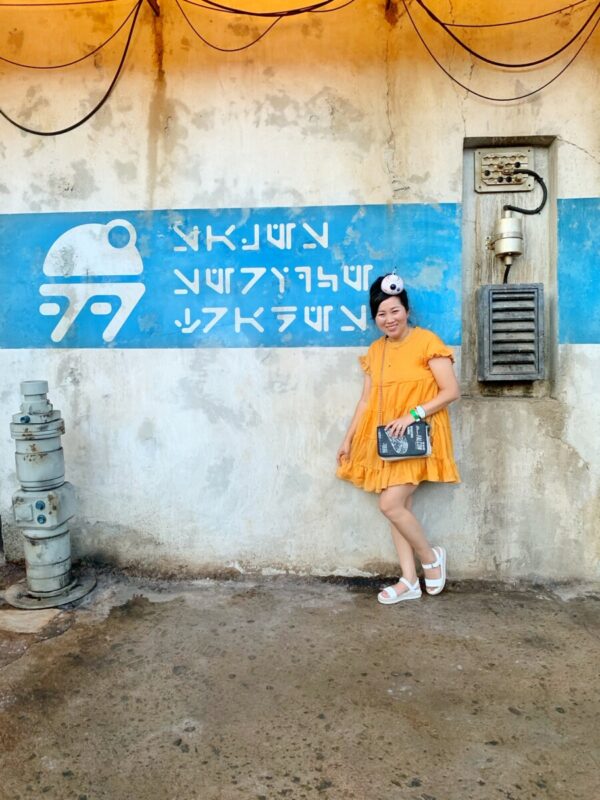 Have you ever visited Star Wars Galaxy's Edge? I'll be sharing more about what to do with kids and what to do with adults!