Disney On Ice presents Frozen is a show that should not be missed! It is showing at the Long Beach Arena and Citizen's Business Bank Arena in Ontario throughout the next few weeks! Frozen fans everywhere should definitely attend!
The show starts out with hosts Minnie and Mickey Mouse and some of our favorite Disney characters performing along side our favorite princesses. Then the real show begins!
If you love Frozen, you will absolutely be thrilled with this performance. It was such a treat to see our beloved sisters from Arendelle's story come to life on the ice! The amazing jumps, twists, turns, and effects was a delight and we were amazed by the performances of the skaters!
Our favorite part of the show was when Elsa skated to "Let it Go." Just imagine the whole arena singing a long to that song! It gave me chills!
Who can forget Olaf and his rendition of Summer? As soon as he appeared on the ice, the crowd was so excited! I don't think I've been to a performance of Disney On Ice with such a lively crowd!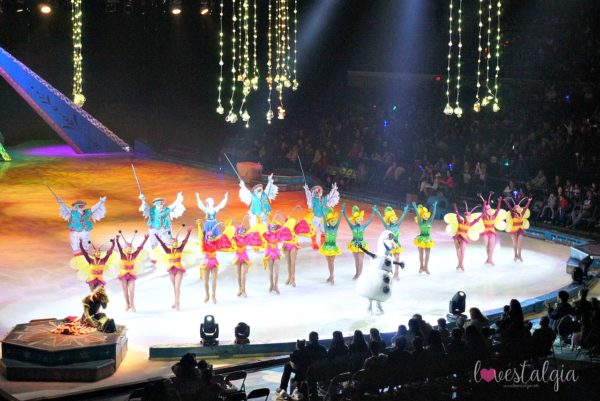 As always, good triumphs over evil and we are taught once again that LOVE thaws the most frozen of hearts.
Be sure to snag tickets before Disney On Ice presents skates by and you're left in the cold!
Tickets are still available here.
Will you be seeing this performance?