It's that time of year again! The Boysenberry Festival is back at Knott's Berry Farm to delight your taste buds with over 70 unique boysenberry inspired food, drinks and more! It's going on from now until April 23rd.
History
What exactly is a boysenberry? It's a cross between a red raspberry, blackberry and logan berry. It was created by Rudolph Boysen. Did you know that every boysenberry can be traced back to Walter Knott and his berry farm? He brought some struggling bushes back to his farm and by 1934 had a huge crop of boysenberries which became very popular!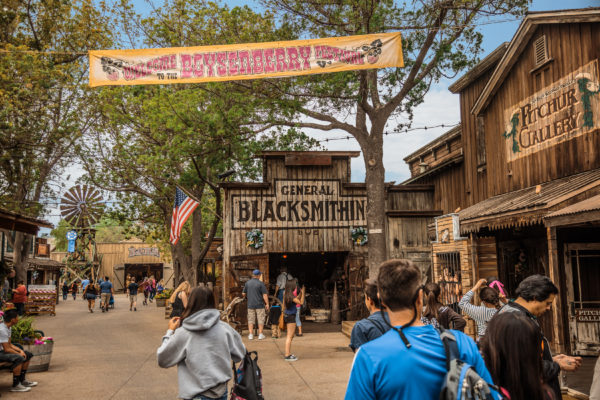 Boysenberry Festival
During the Boysenberry Festival, guests will be able to taste amazing boysenberry inspired foods, drinks, and enjoy some fun live entertainment!
In addition to the delectable treats guest are used to from festivals past, this year brings some new foods to tickle your taste buds. Be sure to get some Boysenberry Pizza with arugula and goat cheese, Boysenberry Ravioli, Boysenberry fry bread, or Corn on the Cob with boysenberry butter and mayo. My personal favorites were the Boysenberry Buffalo Wings and the Boysenberry Fry Bread!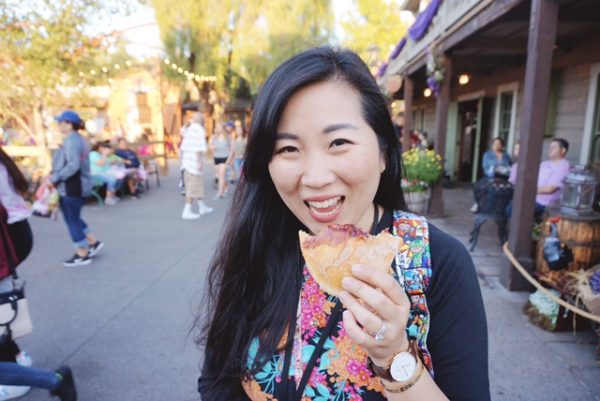 The best way to get a sampling of some of the amazing foods is to buy the Boysenberry Festival Tasting Card for $25. You can get generous portions of Boysenberry Pizza at Wagon Wheel Pizza, Boysenberry Ravioli at Spurs Chophouse, Boysenberry Buffalo Wings at the Gold Trails Hotel, Boysenberry BBQ Meatballs at the Bank of Calico, Boysenberry Fry Bread at the Gourmet Churro Factory, and Boysenberry Pana Cotta at the Ghost Town Bakery. The tasting cards can be purchased online or at the various locations throughout the park.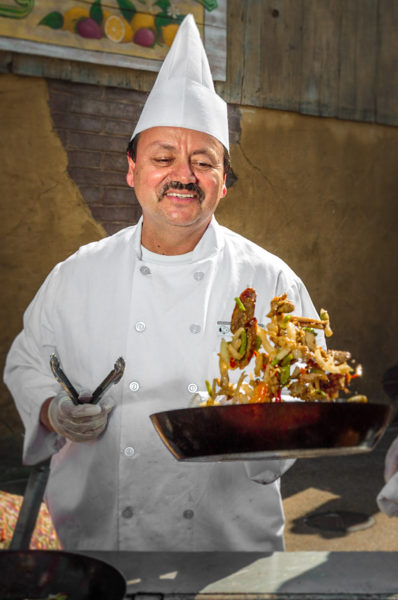 Wine and Craft Brew Garden
You must stop by the Wine and Craft Brew Garden inside of Ghost Town's Wilderness Dance Hall! They offer 4 craft brews and over 50 different wines from 36 producers! They even have boysenberry beer and boysenberry wine! The wine program offers a little bit of everything for the wine connoisseur in all of us. A tasting card is available for $25 which includes 6 tasting and snacks.
Entertainment
In addition to the food, there's plenty of live entertainment to keep you dancing, singing, and entertained throughout the festival. Check the festival guide for dates and times for these and more!
Snoopy's Boysenberry Jamboree!
Ghost Town Miners
Old Time Melodrama
Krazy Kirk and the Hillbillies
Fiesta with Dj Cruz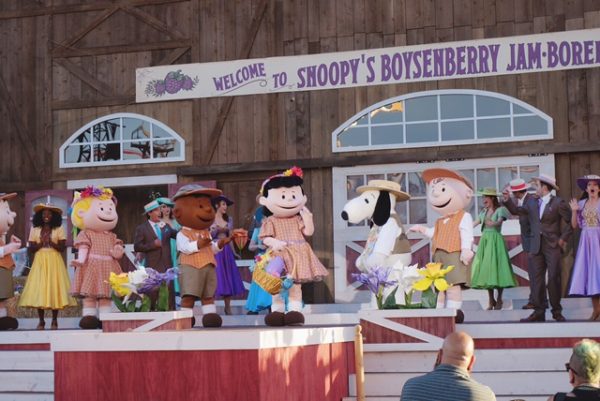 Campy Snoopy
Don't forget to check out Camp Snoopy and Fiesta Village. The whole family can meet the Easter Beagle and his friends! The Camp Snoopy Theater will showcase the PEANUTS gang as they sing, dance and share stories! There will be plenty of activities throughout the area for the whole family to enjoy. The Old MacDonald Petting Zoo is new this year where you can see horses, sheep, goats and other critters.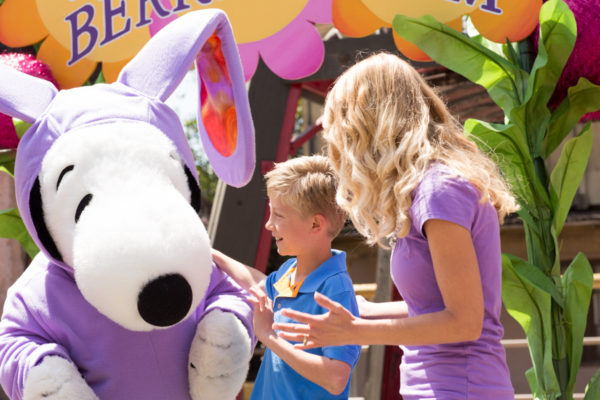 You can take home some of the flavors of the festival! Stop by the Berry Market located in the California Market Place or the General Store in Ghost Town to get your own Boysenberry BBQ Sauce, Boysenberry Butter, Boysenberry Dressing, or Boysenberry Chipotle Sauce. You can purchase some items online. You can buy plenty of other boysenberry inspired products such as boysenberry soap, lip balm, and rock candy at the Crafts Fair in the Old West.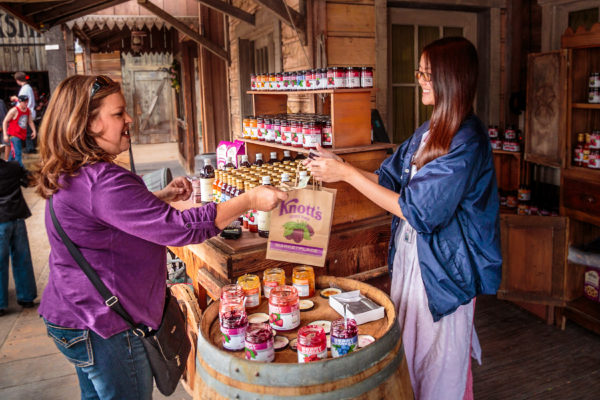 Will you be checking out the Boysenberry Festival at Knott's Berry Farm? You don't want to miss out on any of the amazing food and entertainment. It only comes once a year so be sure to stop by from now until April 23rd before it's too late!