Have you ever experienced the Boysenberry Festival at Knott's Berry Farm in Buena Park? Not only is Knott's Berry Farm home to Mrs. Knott's Chicken Dinner Restaurant but they have an annual boysenberry festival where they introduce new boysenberry food items, fun activities and more. Read on to find out more about this year's event!
History
What exactly is a boysenberry? It's a cross between a red raspberry, blackberry and logan berry. It was created by Rudolph Boysen. Did you know that every boysenberry can be traced back to Walter Knott and his berry farm? He brought some struggling bushes back to his farm and by 1934 had a huge crop of boysenberries which became very popular!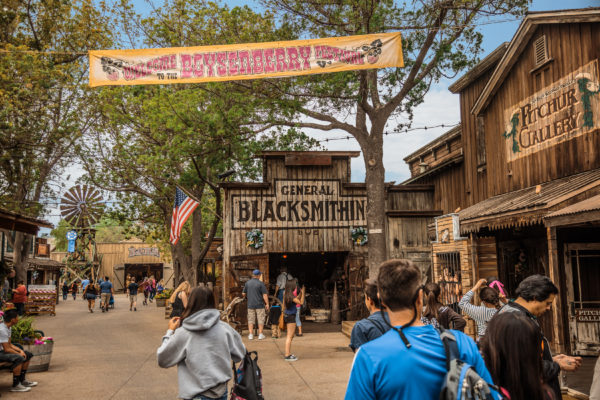 Boysenberry Festival
What is it?
The Boysenberry Festival is an annual food and wine festival at Knott's Berry Farm that celebrates the park's historic roots of the little berry that started it all. The festival runs daily from March 10th – April 16th. They just extended the festival to include additional weekends in April 21st until May 7th. Guests are able to taste unique boysenberry-inspired food items, drinks, and enjoy fun live music and entertainment!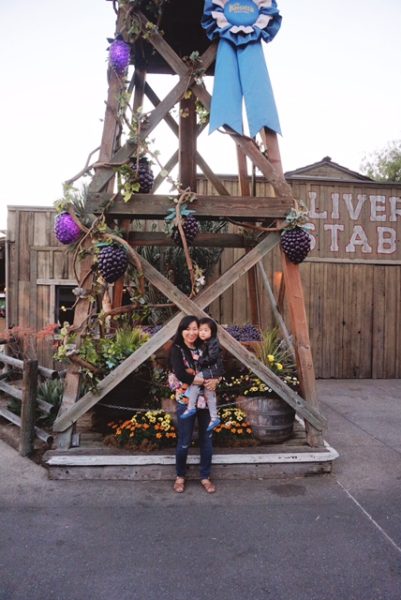 Food:
The best way to get a sampling of some of the amazing foods is to buy the Boysenberry Festival Tasting Card for $55 which gives you 6 tastings from a selection of over 30 food and drink items. The tasting cards can be purchased online or at the various locations throughout the park. A complete list of tasting items can be found here. Food and drink items can also be purchased a la carte.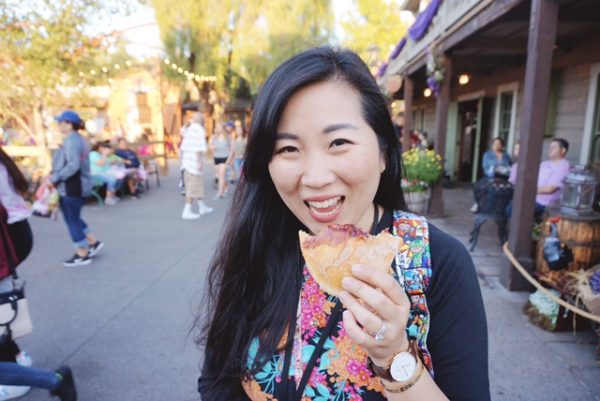 Here is a list of the tasting items that I have my eye on.
Gold Mine Trail Booth
Boysenberry Panna Cotta with a Shortbread Cookie
Jambalaya with Boysenberry Sausage, Chicken, and Shrimp garnished with Green Onions
Buffalo Chicken over Mac & Cheese with a Boysenberry Ranch Drizzle
Boysenberry Cider
Wagon Wheel Pizza Booth
Boysenberry Smoothie
Boysenberry BBQ Meatball Pizza
Caprese Garlic Bread with a Boysenberry Balsamic Glaze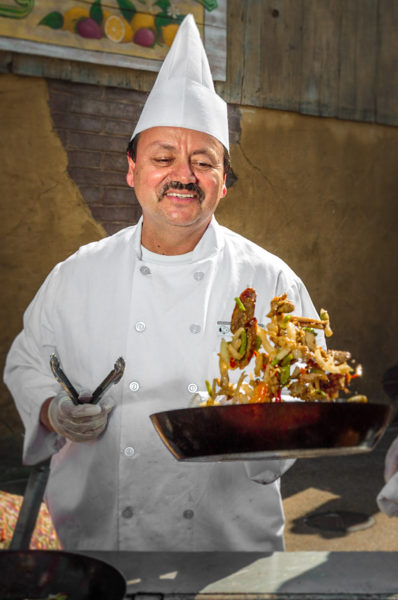 Ghost Town Bakery
Boysenberry Blondie
Boysenberry Waffle with Whipped Cream and Boysenberry Maple Syrup
Sushi Burrito
Spurs Chophouse
Boysenberry BBQ Beef Tips
Chicken Wings with Boysenberry Sweet Chili Glaze
Boysenberry Frose
Chow House Booth
Elote with a Boysenberry Butter
Ghost Town Grub
Sweet Corn Nuggets with a Boysenberry Honey Drizzle
Entertainment
In addition to the numerous food and drink offering, there's plenty of live entertainment to keep you dancing, singing, and entertained throughout the festival. Check the festival guide for dates and times for these and more!
Knott's Preserved: A Musical Celebration
Riverboat Revenge
Krazy Kirk and the Hillbillies
Boysenberry Fun & Games
Music Goes 'Round and Around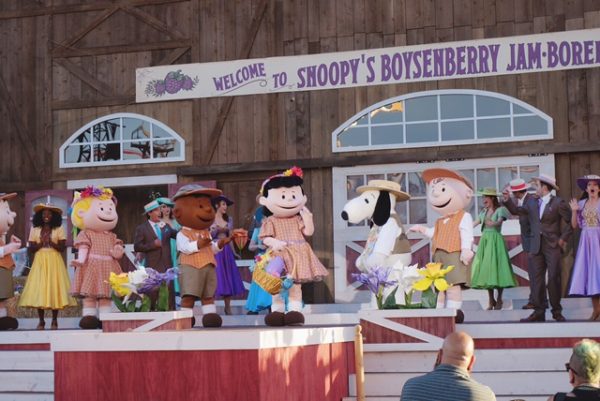 Campy Snoopy
Don't forget to check out Camp Snoopy and Fiesta Village. The whole family can meet the Snoopy and his friends! The Camp Snoopy Theater will showcase the PEANUTS gang as they sing, dance and share stories! There will be plenty of activities throughout the area for the whole family to enjoy. You can see horses, sheep, goats and other critters at the Old MacDonald Petting Zoo.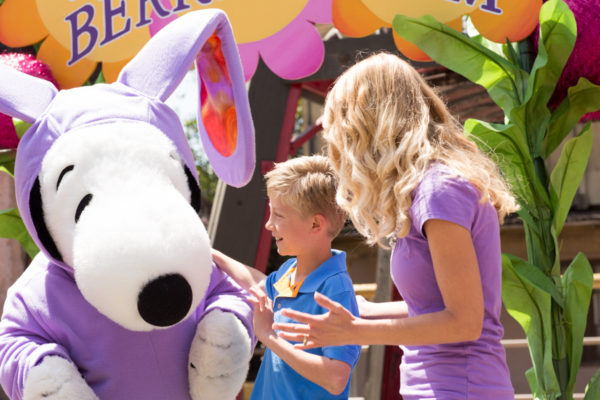 Misc
You can take home some of the flavors of the festival! Stop by the Berry Market located in the California Market Place or the General Store in Ghost Town to get your own Boysenberry Jams, Boysenberry BBQ Sauce, Boysenberry Butter, Boysenberry Dressing, or Boysenberry Chipotle Sauce. You can purchase some items online. You can buy plenty of other boysenberry inspired products such as boysenberry soap, lip balm, and rock candy at the Crafts Fair in the Old West which features a wide selection of local crafters.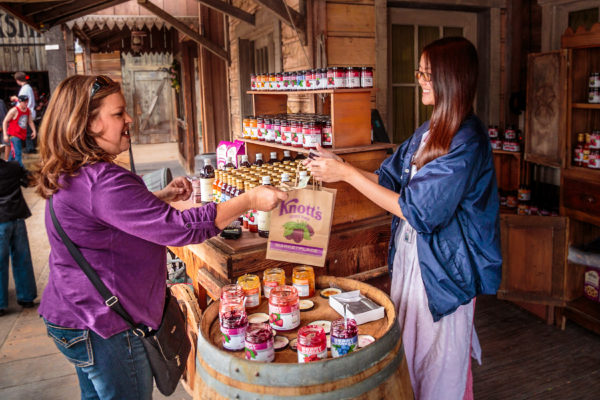 Will you be checking out the Boysenberry Festival at Knott's Berry Farm? You don't want to miss out on any of the amazing food and entertainment. It only comes once a year so be sure to stop by from now until April 23rd before it's too late!