Knott's Spooky Farm is back and better than ever! Here's everything you need to know about what spooky fun is available for guests of all ages who want to celebrate Halloween without the scaries.
(We were given complimentary tickets but all thoughts and opinions are my own.)
What is Knott's Spooky Farm?
Knott's Spooky Farm is a family-friendly Halloween celebration at Knott's Berry Farm in Buena Park, California. It's on Thursdays to Sundays, September 28- October 29, and Halloween Day. This daytime event is so much fun for the whole family versus Knott's Scary Farm which is more suitable for mature audiences that like a scarier experience.
Entertainment at Knott's Spooky Farm
Krazy Kirk and the Hillbillies perform on the Calico Mine Stage at various times during the day. Their sets last for about 30 minutes. The best way to make sure you see their live shows is by checking the Knott's Berry Farm app for show times.
Don't miss the Bob Baker Marionette Theater presents Halloween Spooktacular at the BirdCage Theatre. This 15-minute spooky puppet show is fun for children of all ages. Be sure to arrive 20-30 minutes before show time to get the best seats. If you arrive right at show time, the theater may be full and you will be turned away.
Trick or Treat at Knott's Spooky Farm
Guests 12 years and younger can go trick or treat in Ghost Town during Knott's Spooky Farm. Those younger children are given special commemorative bags after entering Knott's Berry Farm and can trick or treat as many times as they want throughout the streets of Calico. Look for the purple treat stations throughout Ghost Town.
See Creepy Critters at Knott's Spooky Farm
Be sure to check out the Creepy Critters corral in Livery Stable where you can see all the Creepy Critters of Calico. You can even pet some or enjoy them from afar. You'll see all sorts of reptiles, spiders, and even a spooky horse. Since the Livery Stable is open all day, you'll be able to have some spooky fun all day long.
​Participate in the Calico Carnival Costume Cavalcade
Toward the end of the day, join Snoopy and the Peanuts gang for the Calico Carnival Costume Cavalcade at the Calico Mine Stage. There's a short song and introduction of all your favorite Peanuts characters dressed in their festive Halloween costumes. They lead those who want to participate in the cavalcade around the perimeter in front of the stage and seating area. After the cavalcade, find a team member to get a free participation button!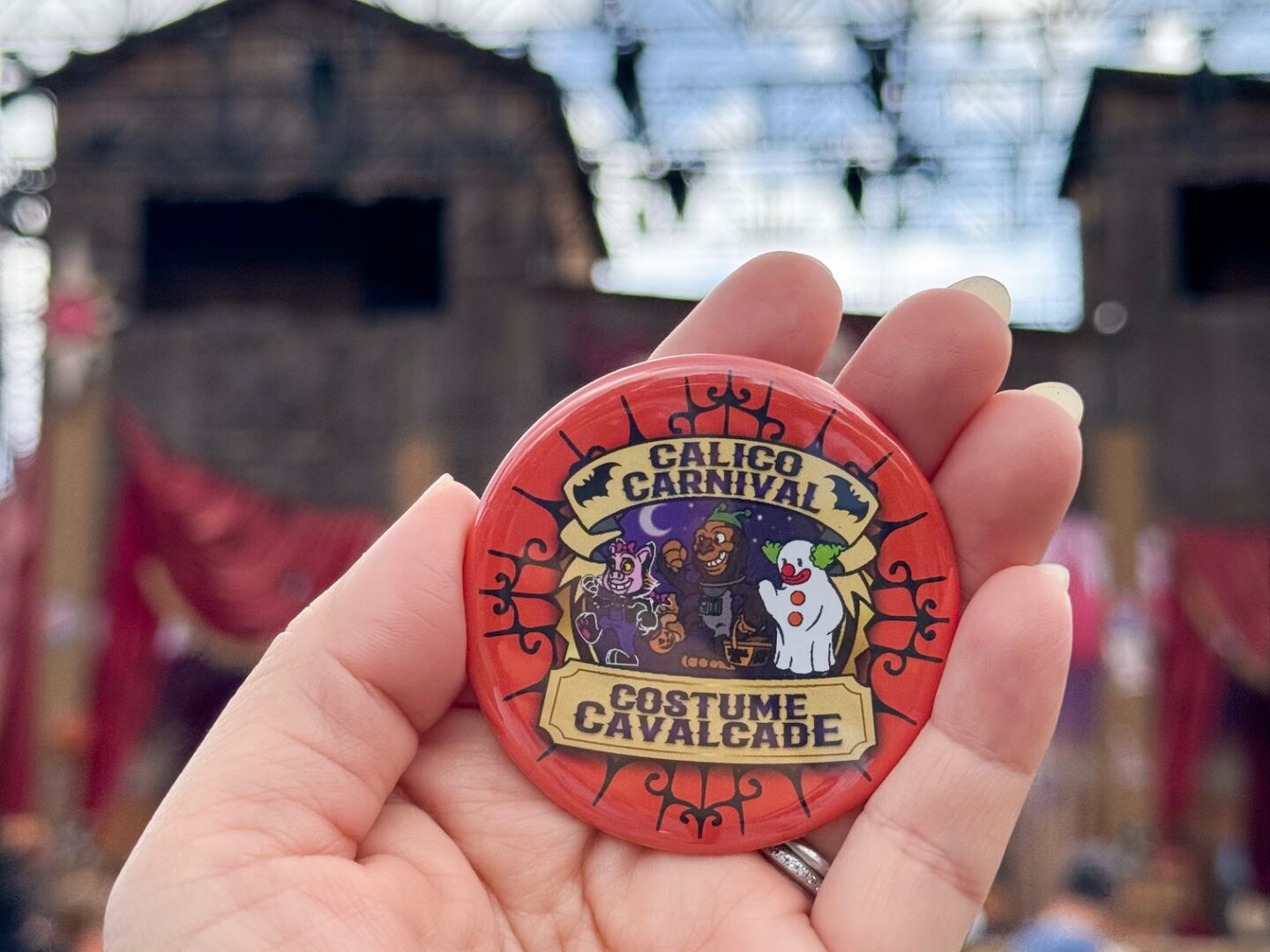 Decorate Cookies or Pumpkins at Knott's Spooky Farm
For a nominal fee ranging from $6 to $8, you can decorate a pumpkin at Linus Van Pelt's Great Pumpkin Patch in Calico Park. There are benches and tables where you can do your pumpkin decorating. There's a cookie decorating kit that can be purchased as well.
Play Games at the Boardwalk
There are a lot of fun carnival games at the boardwalk. If you play 12 games and fill up a special gameboard, you can turn it in for a free plush. The games are an additional fee but we spent a big part of our day playing them.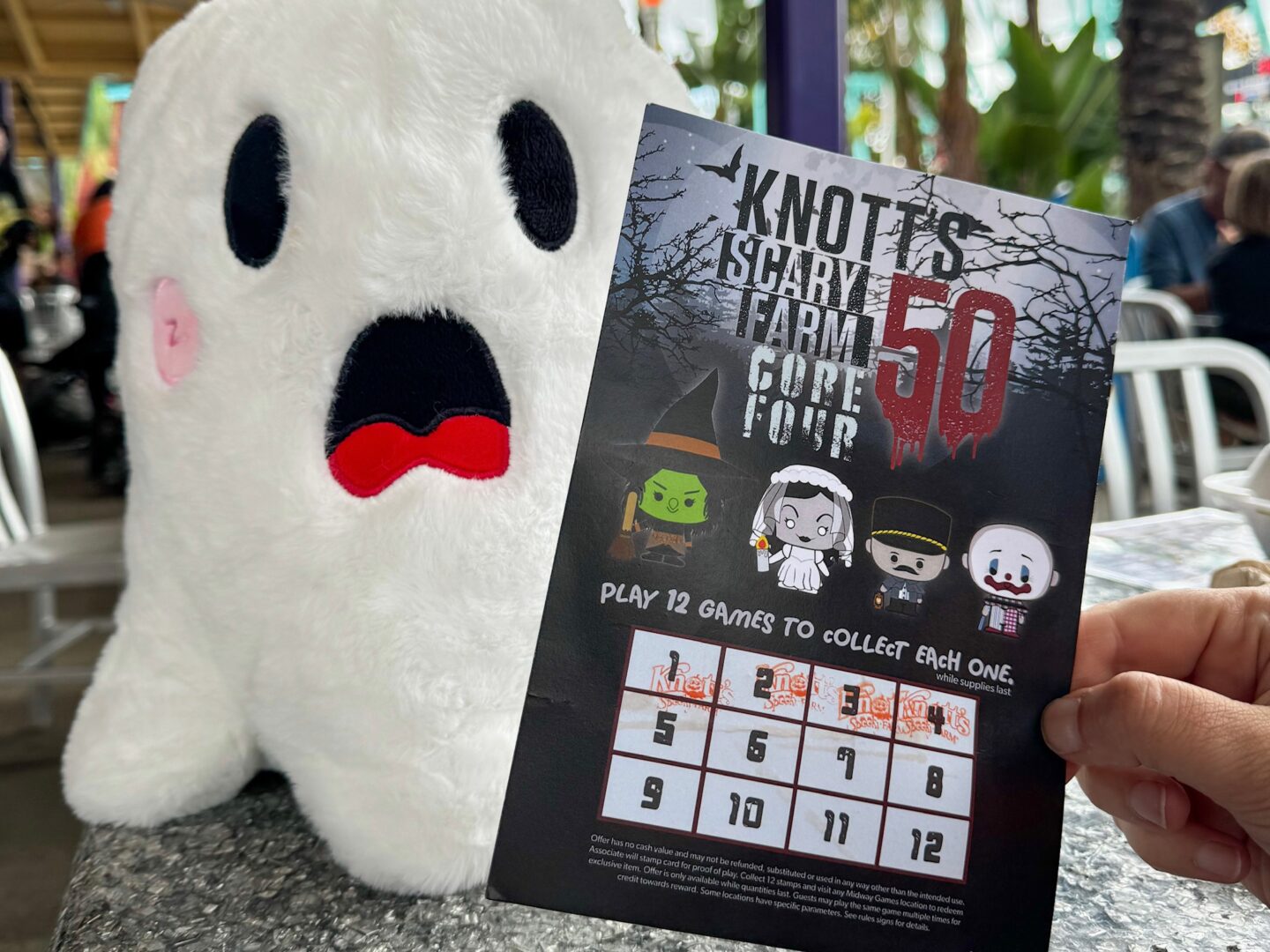 Knott's Ticket Deals
Want to get the best deal on Knott's tickets? Check out Under Cover Tourist who has great deals on theme park tickets all year long. This family-friendly Halloween event is a great way to enjoy some ghoulish fun. We spent almost the entire day enjoying our time at Knott's. Be sure to check it out this Halloween season.
Want to read more about what Knott's Berry Farm has to offer? Check out my post about Knott's Berry Farm's Boysenberry Festival here.