We recently visited Universal Studios Hollywood to check out some of the new and exciting things they offer families this summer. We were given Universal Studios tickets with Universal Express Pass plus parking for the day but all thoughts and opinions are my own.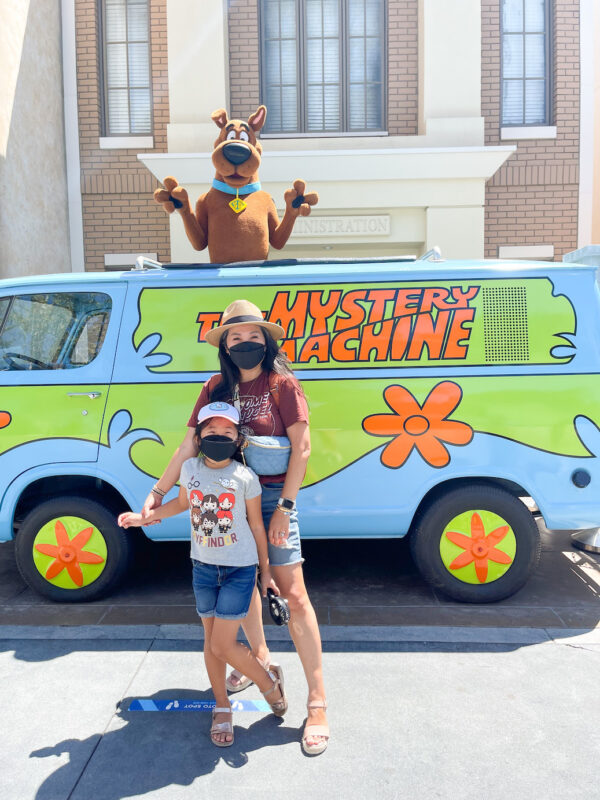 Even though A and I are a little bit afraid of thrill rides, we still had a great time and found plenty of things to see, rides, and do. Let me share with you some of the things we loved as well as things you shouldn't miss this summer.
The Secret Life of Pets: Off the Leash!
The Secret Life of Pets: Off the Leash! opened earlier this year and A declared that this was her new favorite ride. If you are a fan of The Secret Life of Pets movies, you will absolutely adore this ride. You get to journey through the streets of NYC with your favorite characters from the movie. There are over 64 technologically advanced animated figures, hyper-realistic media and projection mapping to make you feel as though you are immersed in the movie! The line queue is cute and filled with animatronics and scenes from the movie to keep guests engaged and entertained!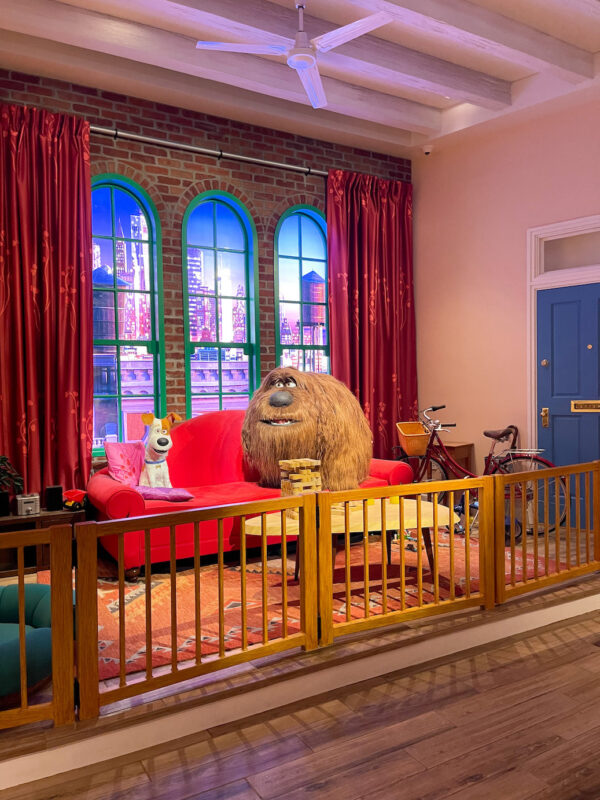 Super Silly Fun Land
Super Silly Fun Land is a great area for young kids. The splash/water zone is the perfect place for kids to play with over 80 different water play features.! The Super Silly Swirly Ride takes you on a ride for a 360 degree view of the area. There's also a playground where kids can run, jump, and climb! Don't forget to play some of the carnival games where you can get your own fluffy unicorn!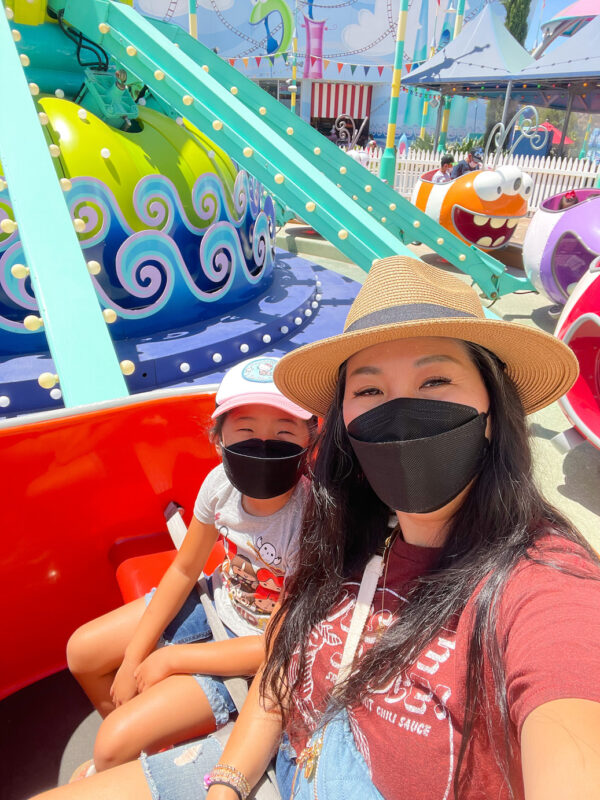 Minion Cafe
Right near the entrance of the Super Silly Fun Lang is the Minion Cafe which features an eclectic collection of sandwiches, desserts, and bites. We loved the Grilled Cheese and Loaded Nachos and can't wait to try the other food options there.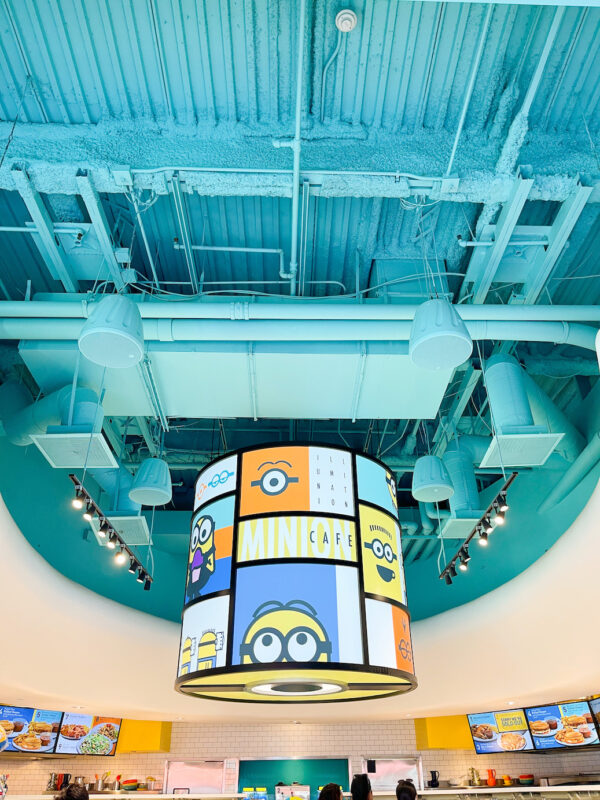 Studio Tour
The World Famous Studio Tour was so enjoyable as we got a behind the scenes look at real movie sets as well as some intense 3-D experiences. The tour is about 60 minutes long but it didn't seem that long because there was always something to see and experience.
Jurassic World- The Ride
Jurassic World- The Ride follows the original storyline of Jurassic World and takes guests on an amazing journey. You'll see some of your favorite stars from the films as well as the iconic dinosaurs and the colossal Indominus Rex! Don't miss this on the Lower Lot!
Tip: For young kids, the DinoPlay area is still a favorite of ours. It's shaded and has misters which keep you cool as your kids have fun climbing and jumping!
The Wizarding World of Harry Potter
We love checking out the Wizarding World of Harry Potter for the shops, shows, and frozen butterbeer! If you buy an interactive wand, there are so many interactive windows where you can cast spells. Since A is not into thrill rides, we didn't go on Flight of the Hippograff or Harry Potter and the Forbidden Journey. But those rides look like a lot of fun!
NBC Sports Grill & Brew
If you need a change of pace or scenery, check out the newly opened NBC Sports Grill & Brew- the newest sports-themed dining establishment at City Walk. It is home to an array of HDTV screens to watch popular live sporting events while dining on its expansive menu curated by Executive Chef Marie Grimm.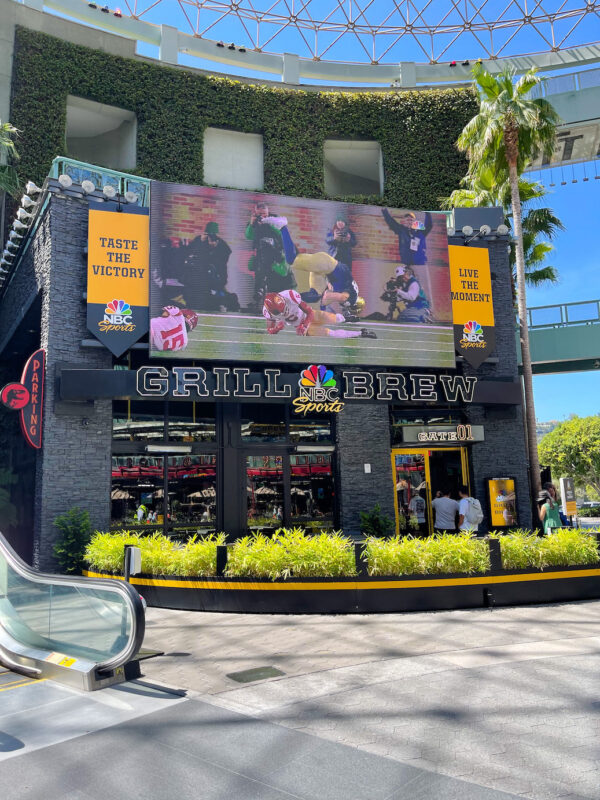 Other Tips:
Be sure to download the Universal Studios App to help you navigate your day with wait times as well as a map of the theme park.
If the Universal Express Pass is within your budget, it gives you a one time bypass of the line for most rides and attractions. It saves so much time.
Some attractions have a Virtual Line technology so check the Universal Studios App to see which attractions have it and to join.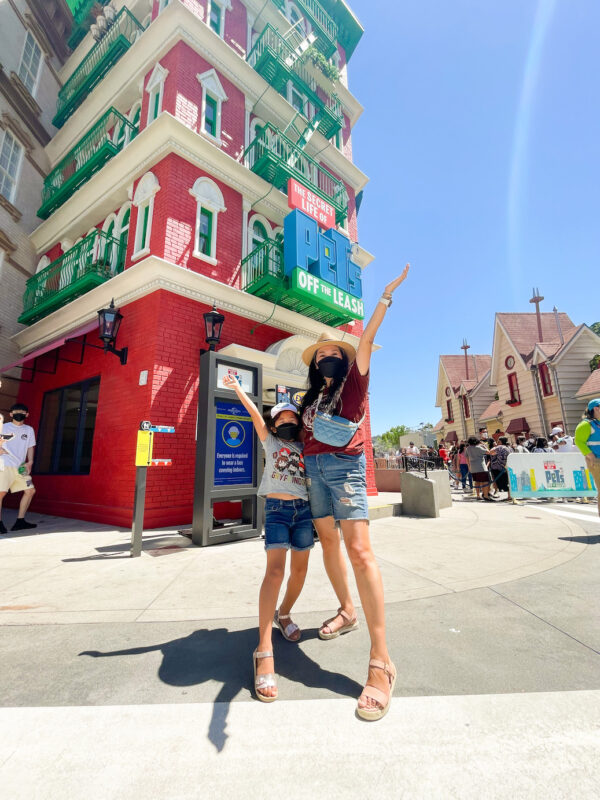 Have you ever been to Universal Studios?